I should have known moving three doors down from my sister and her family that I would be decorating her house along with my own. First it was my 11 month old nephew Connor's striped nursery, now it's my almost 3 year old nephew's bedroom.
This bedroom actually went quite quickly. Last Sunday we painted the walls, made some bunting banners, and built some fun DIY cloud bookshelves, then this past Saturday we hung everything: the drapes, mirror, pictures, and bookshelves. Badabing badaboom… done.
Let's take the tour: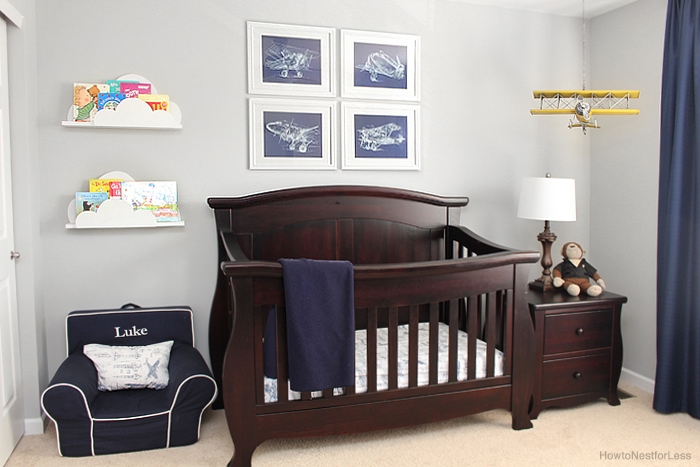 This whole airplane theme started when my sister asked if I was still going to use the airplane sketch poster prints in our new house. I originally created them for our old guest bedroom, but really didn't have a place for them in our new home. So yep, gifted them to my sister and she found some adorable crib sheets that perfectly matched from Restoration Hardware. The rest of the room just fell into place.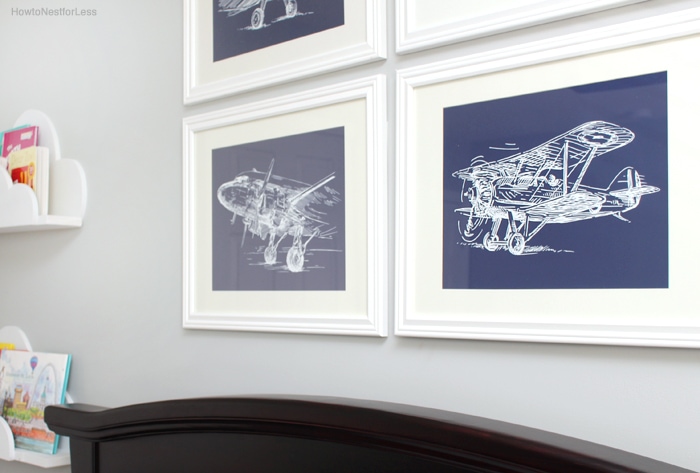 Since Luke will soon be converting the crib to a big boy bed we wanted to use the matching nightstand next to it. Then above we hung a really cool yellow airplane from HomeGoods.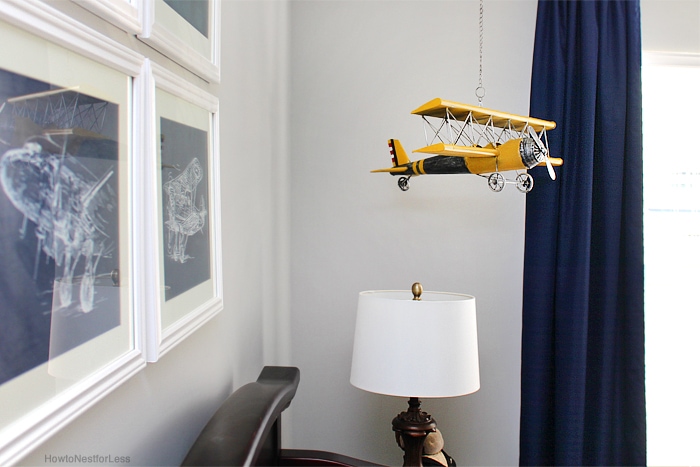 I love the size of this thing. Totally makes a statement in this room and adds a pop of color to the navy and white color palette.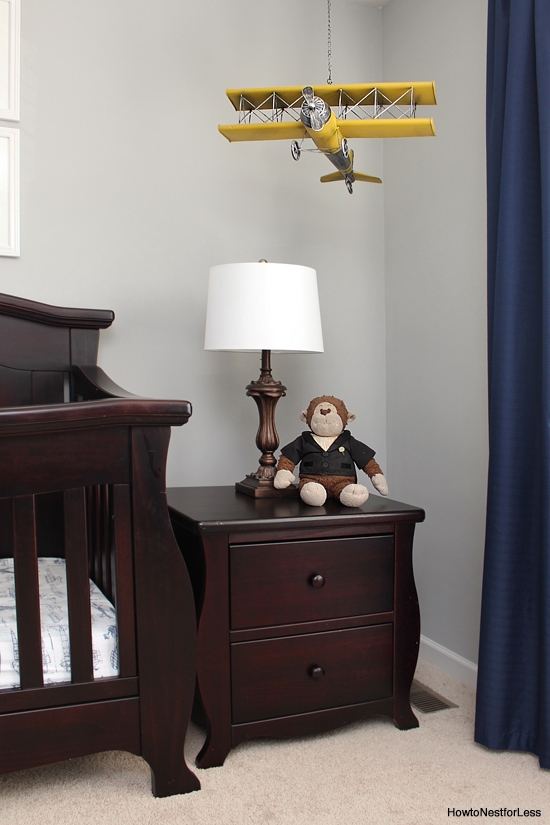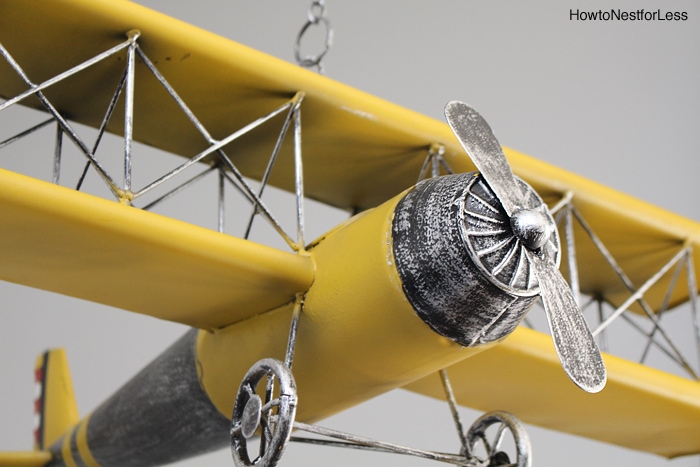 To the left of the crib are the DIY cloud bookshelves and his little personalized chair. This will be the perfect little reading nook for him someday (yeah, we might have a couple years before that happens).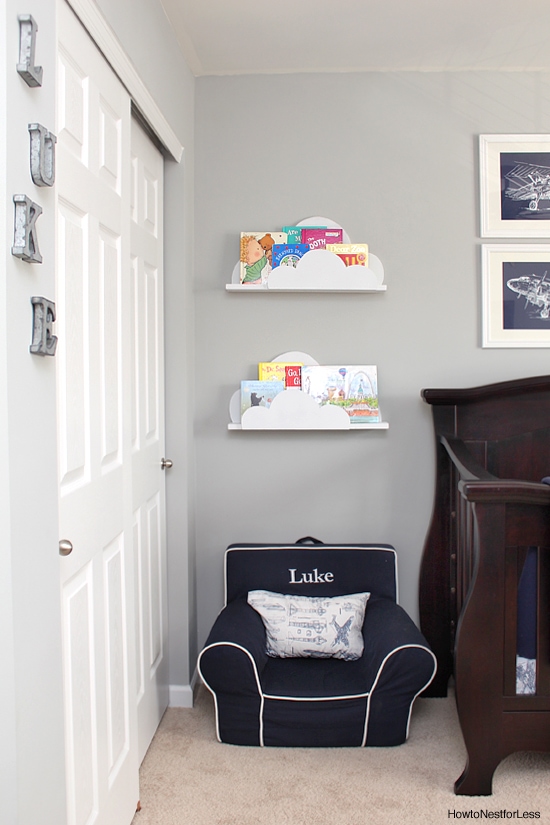 On the opposite side of the crib is Luke's dresser. Above the mirror I made a fun little bunting banner kind of like what I made for Ellie's bedroom.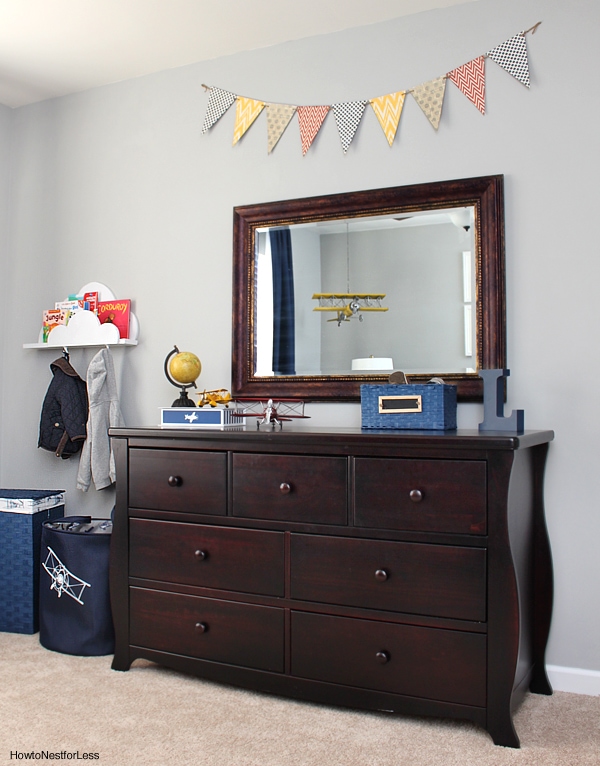 Then on top of the dresser Luke has a little bin for his shoes and some cool airplanes we found at Hobby Lobby.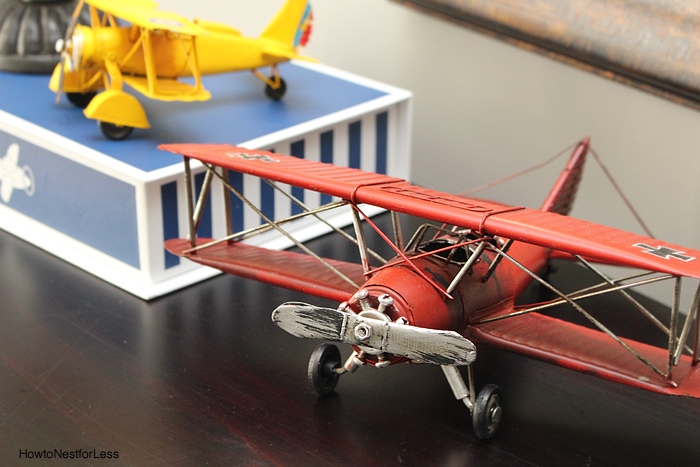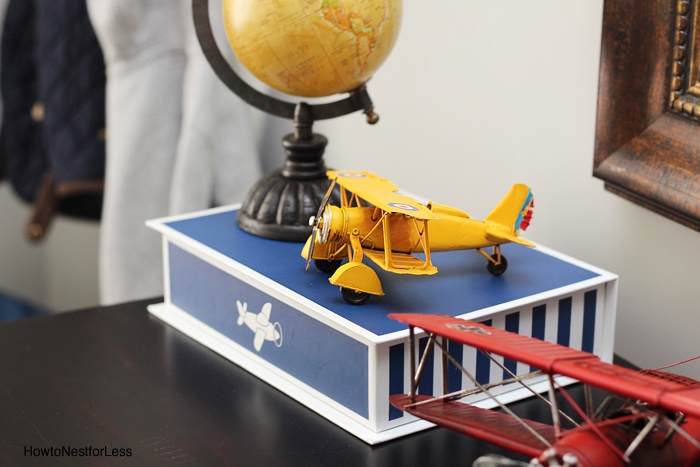 To the left of his dresser is his hamper and toy chest (I think they're both from HomeGoods) and then another little cloud shelf.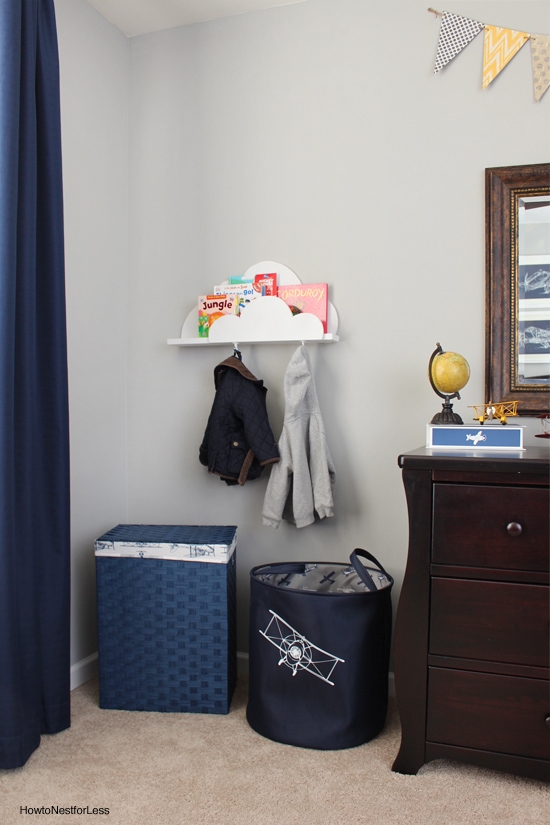 The only difference with this one is that we attached some white hooks to the bottom to hang a couple coats and sweatshirts. Tutorial on these coming on Wednesday.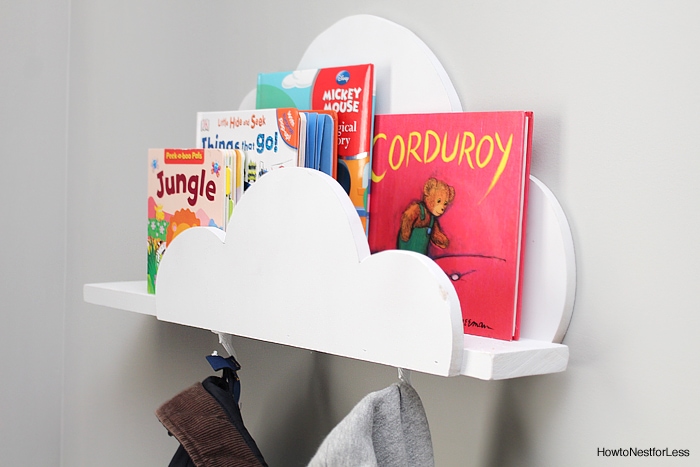 To the right of the dresser is the door to the hallway and his closet. In between the two doors we hung a little airplane wall art and some metal letters for his name.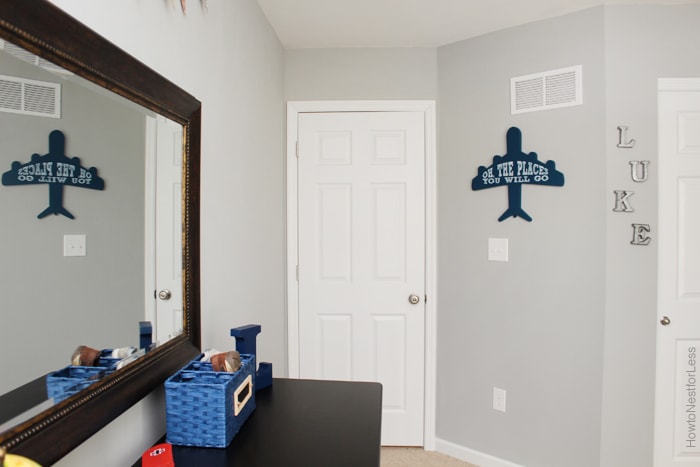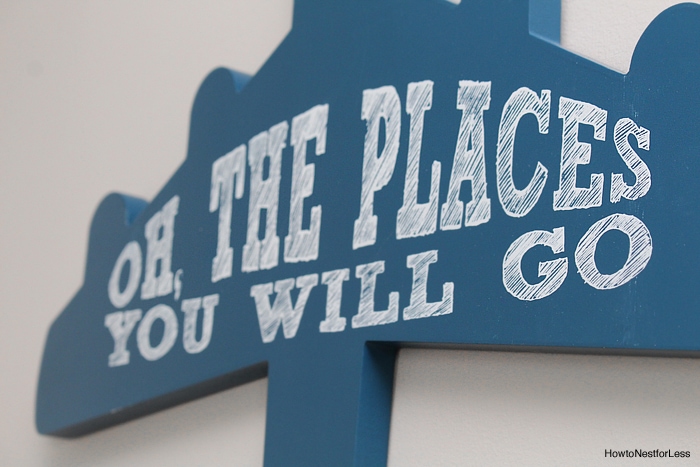 I'm so in love with this boy bedroom. Happy that we could reuse those sketch prints and that this theme is so popular right now that it was easy to find coordinating pieces on a budget!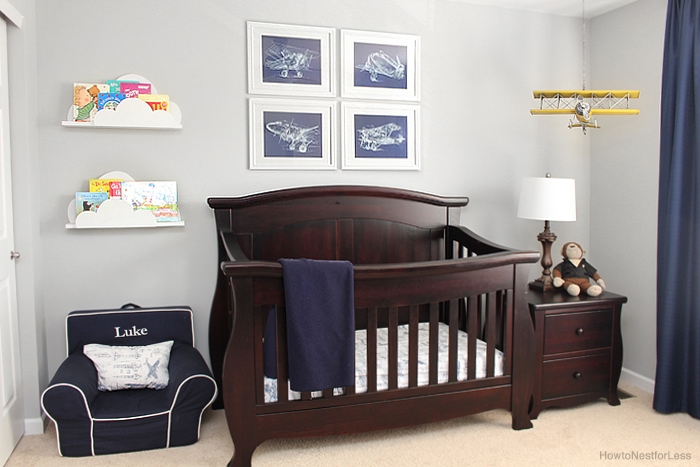 OK, now it's time to get back to my house.
I'm trying to decide if we should build our basement workshop next or focus on some DIY projects in the kitchen. Follow me on Instagram to see which one we pick!