Well, it's official. I've finally started my kitchen cabinet makeover. Monday night we took down all of the cabinet doors in preparation for a long awaited transformation.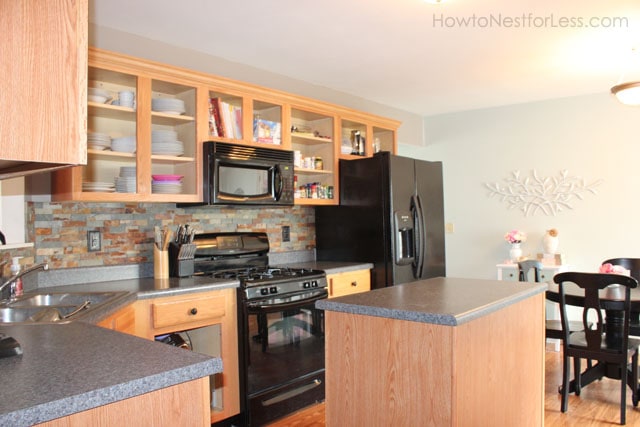 In case you don't remember what my kitchen looked like just a few short days ago, here's my old kitchen… complete with a red wall.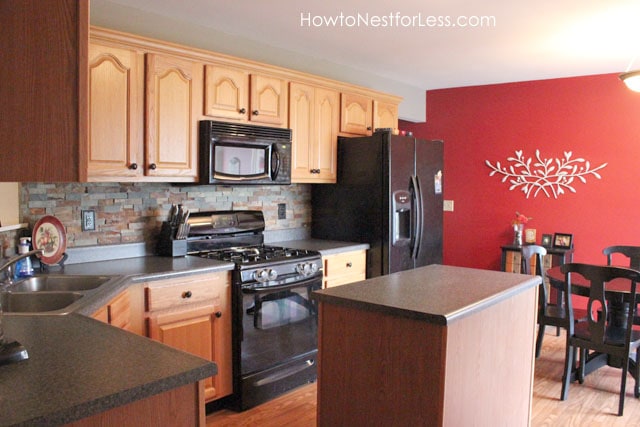 We chose the plain builder grade cabinets when we built this home 6 years ago due to the fact that we couldn't afford much else. The orange glow I just couldn't get over.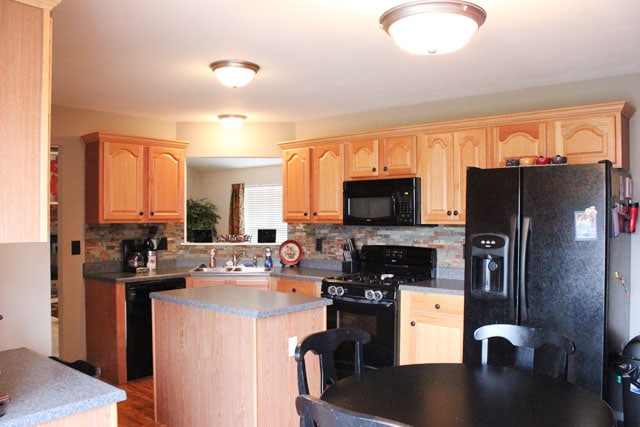 So here we are… removing all cabinet doors.
Looking better already, right?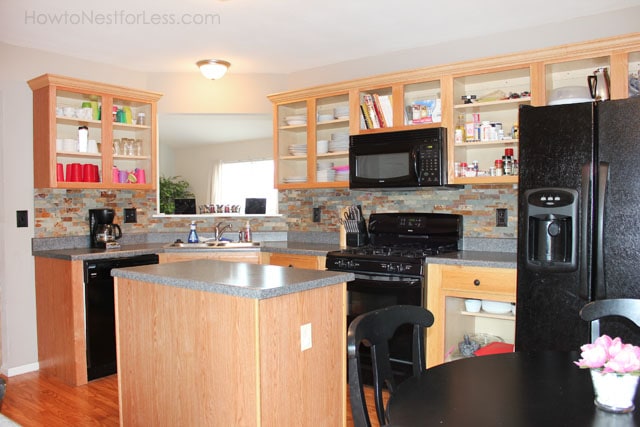 Yeah, don't mind the mess in my cabinets.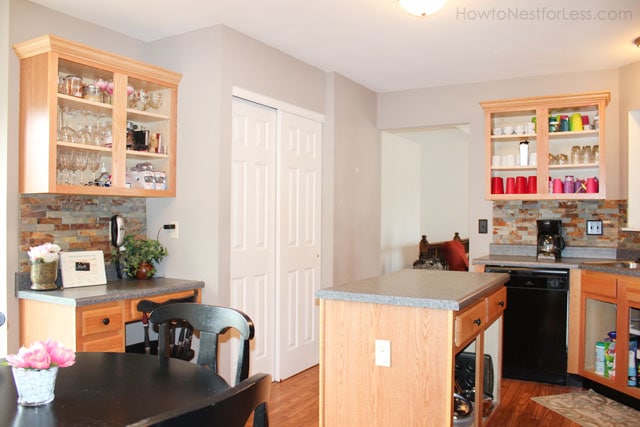 First thing I did was remove all hardware and place into a separate plastic bag clearly marking which door it belongs to.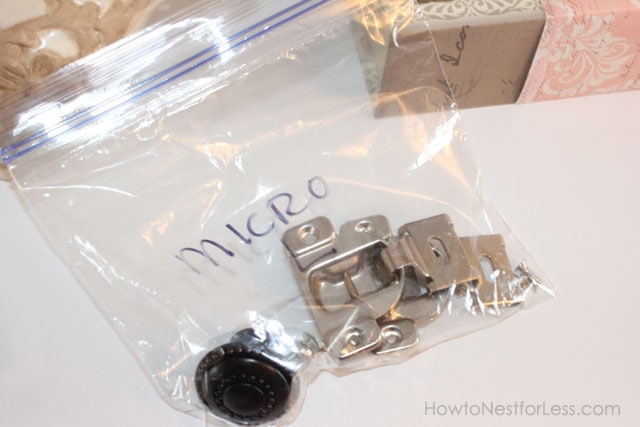 Then I made sure to put a sticky note on the cabinet door to match.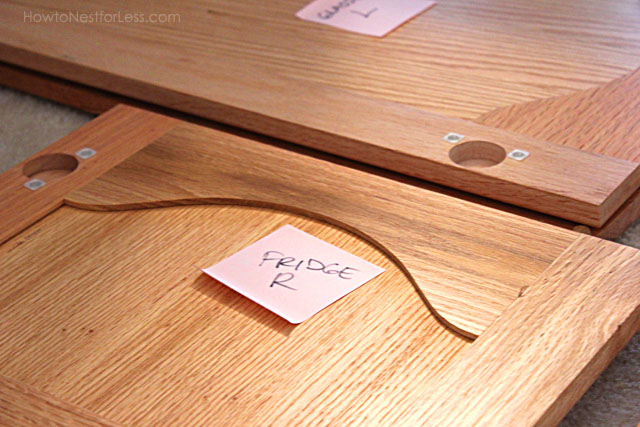 Doesn't seem like too many cabinet doors, right? Except each stack has 2 doors. And this doesn't even include all of the drawers. Oh my, what did I get myself into?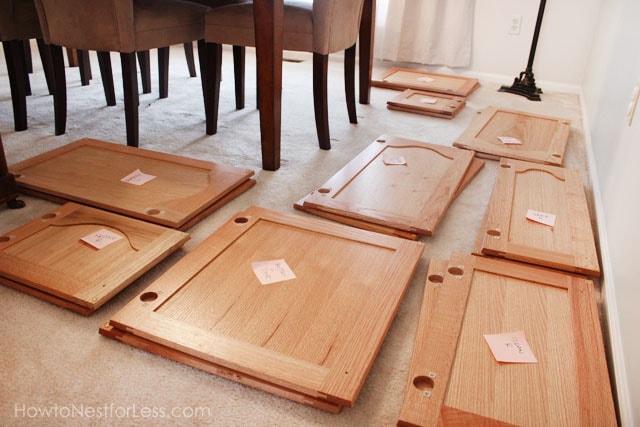 I covered the dining room table in a dropcloth and started to clean all of the cabinets last night with some heavy duty degreaser. I also sanded them in preparation for my primer.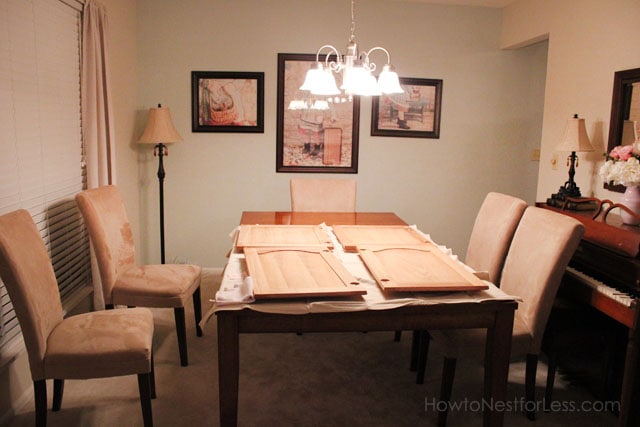 Yep, this is going to be a long haul. As you probably know I have my normal office day job so can only get to this at night (expect a lot of dark photos like the one above during this process).
Plus it's Shark Week and I'm having trouble getting stuff done because I keep getting distracted… oopsies.

And in case you missed it, check out my Kitchen Makeover Plan.
Yeah yeah, I wrote it over 2 months ago. At least I painted over the red wall thus far!