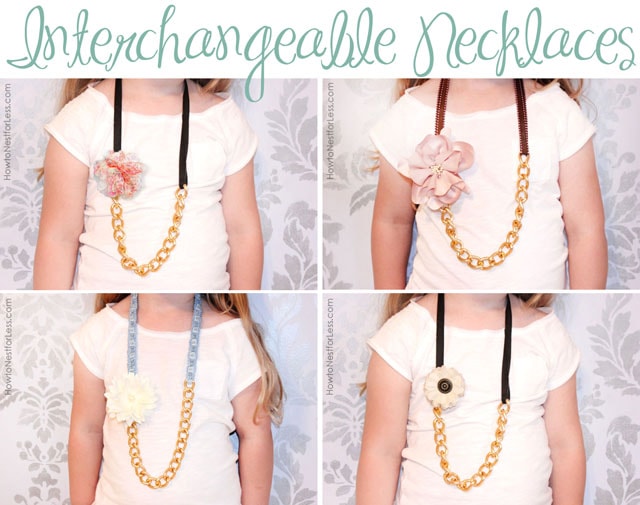 I received my Whimseybox a couple of weeks ago and it was about time I made something with the goodies inside. While there were instructions on how to make a chunky link ball chain friendship bracelet, I decided to go off on my own and create something else!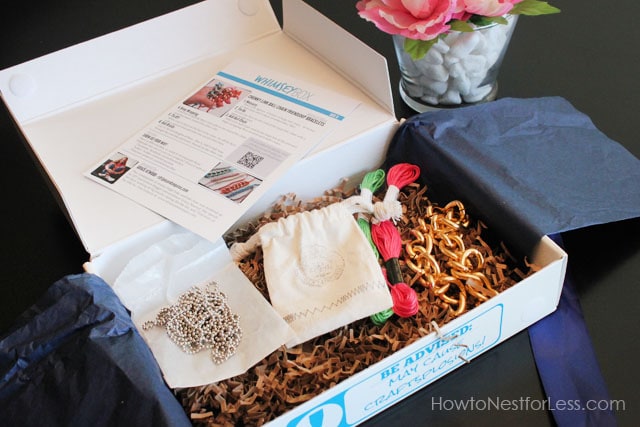 The item from the box that really caught my attention was this chunky gold chain. I'm a HUGE fan of gold and pretty much every piece of jewelry I buy is gold instead of silver, including my wedding rings.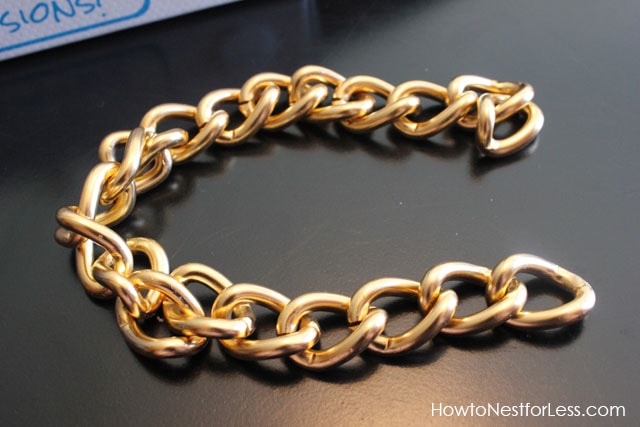 My idea was to create a necklace with this chain, but decided it would be really cool if I could make several necklaces out of the chain. Then I got to thinking… I could make an interchangeable necklace.
I found some colorful ribbon to string through the ends of the chain. These spools were just 50¢ from Michael's.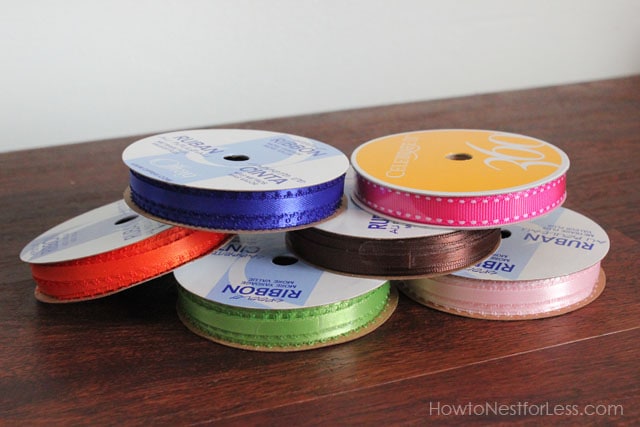 And I've had a bunch of these flowers in my craft stash for some time. I purchased them from Michael's for 50% off, so about $2 for each pack of two flowers.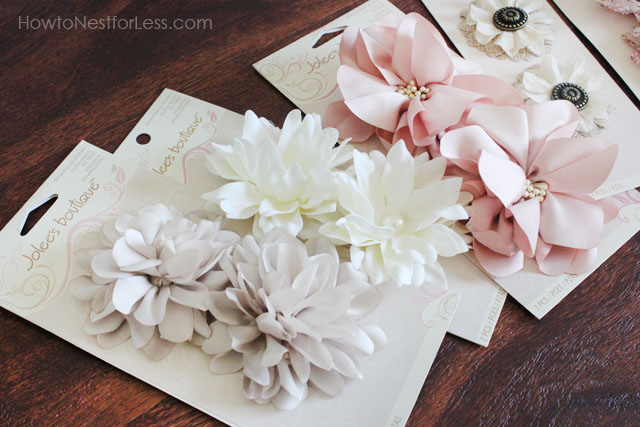 To make them easy to attach and detach from the necklace, I hot glued  a bar pin to the back of each flower.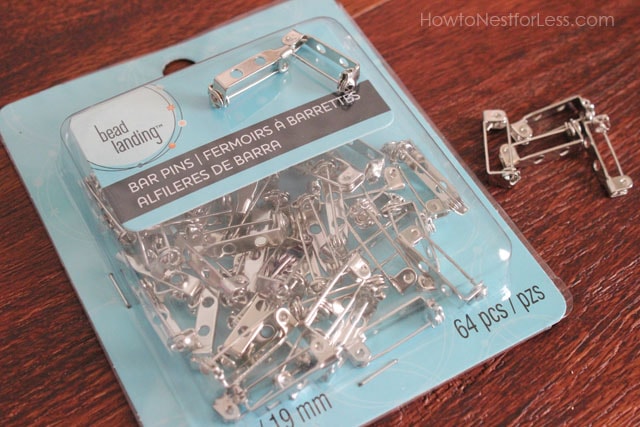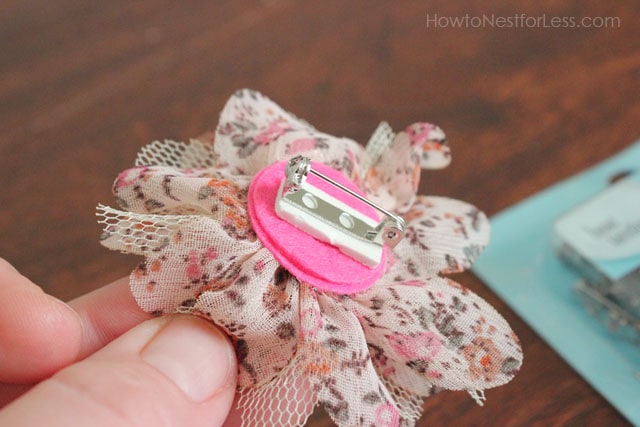 Pin the flower to one side of the necklace and you're done. Just string some new color ribbon and pin a new flower to completely change the look of your chunky gold necklace!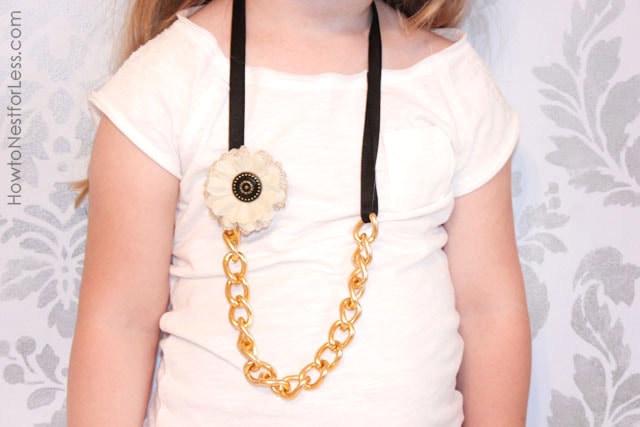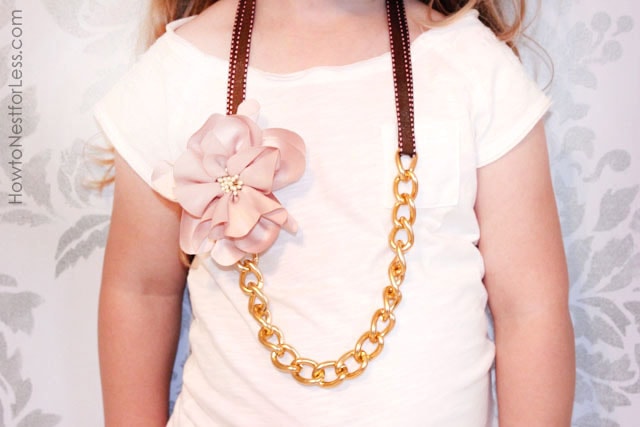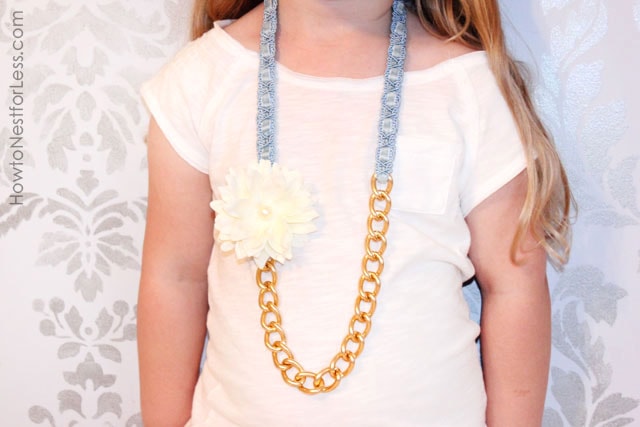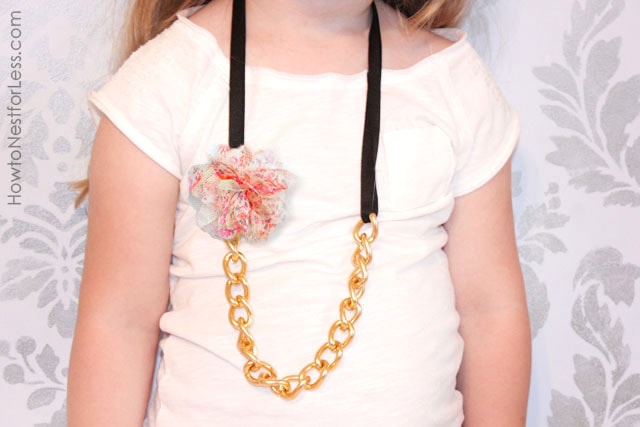 It's easy to mix and match to go with all your outfits!
Change the length, color and complete look in just minutes. Pretty cool, huh?