I purchased this beautiful accent table from Goodwill a couple of weeks ago and knew exactly what I wanted to do with it… transform with Annie Sloan Chalk Paint and some of her specialty waxes!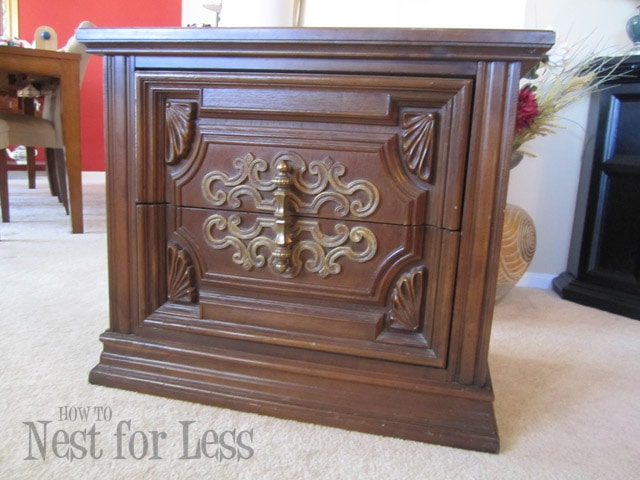 I quickly fell in love with the unique hardware and detailed carvings when I first spied this piece. I scooped her up for only $12! Yeah, I could hardly believe that price for a piece in such great condition. So here's the before… and after!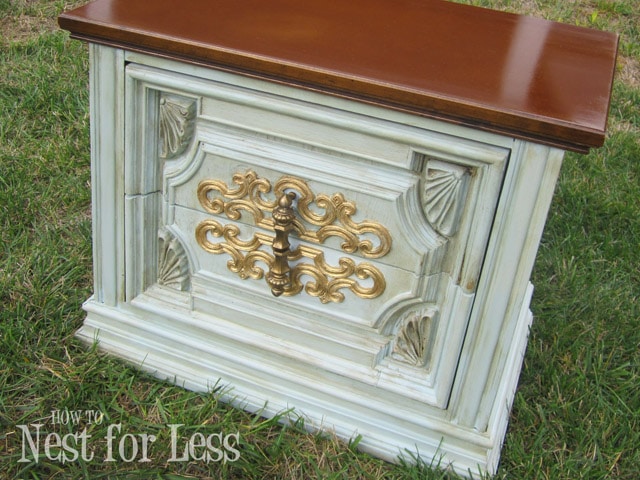 Here's how I completed the transformation.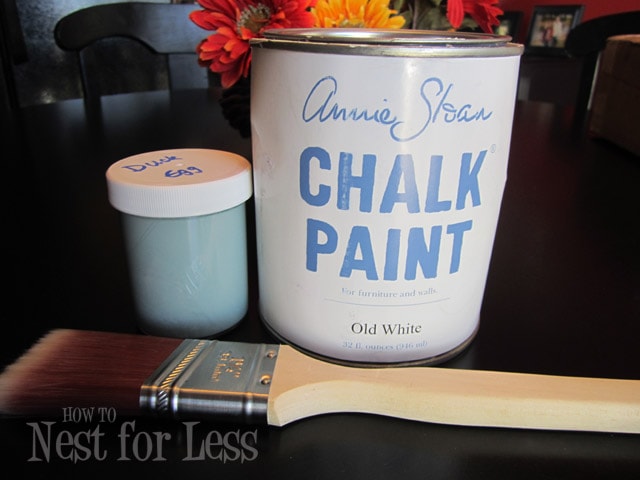 I recently purchased some Annie Sloan Chalk Paint tester pots from Shades of Amber for only $7 and thought this was the perfect project to try Duck Egg Blue. I mixed it with just a hair of Old White and a splash of water.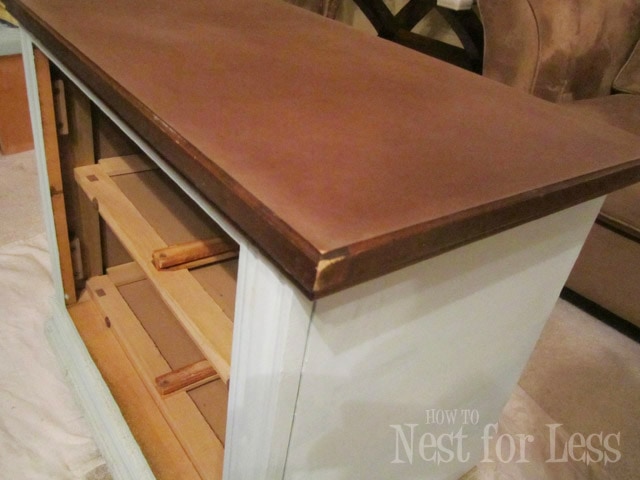 I decided to keep the top in the original wood condition, but it had some deep niches and scratches that  I had to sand down with my power sander. I then used Minwax PolyShades (a mix of stain and polyurethane) in Antique Walnut to refinish the top.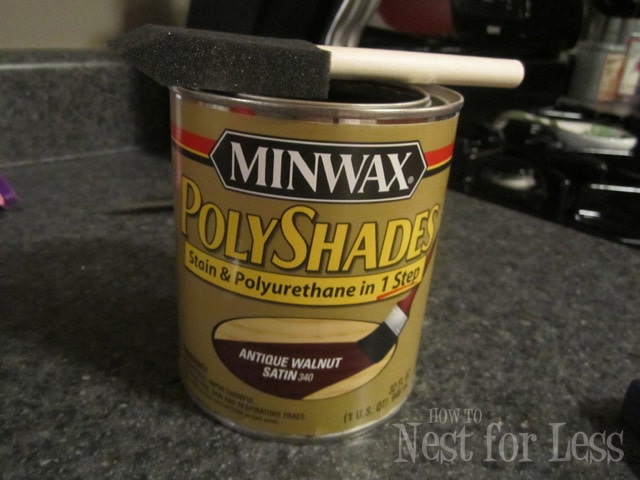 Now for my favorite part: the wax. I decided to use a combination of dark and clear wax from Annie Sloan.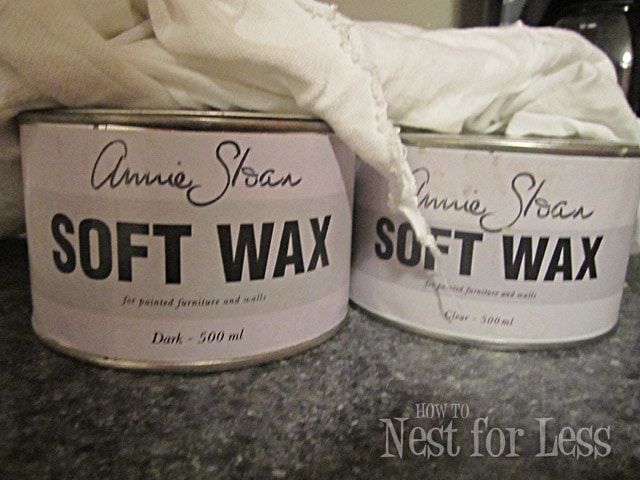 Here's a tip: always start with the clear wax all over the furniture, then add a bit of dark wax. If you add too much dark wax, you can add a bit more of clear wax to tone it back. Definitely play around with it to get the right look and feel!
I also decided to really enhance the color and contrast of the hardware so I gave it a quick coat of gold paint. And voila! The transformation is complete!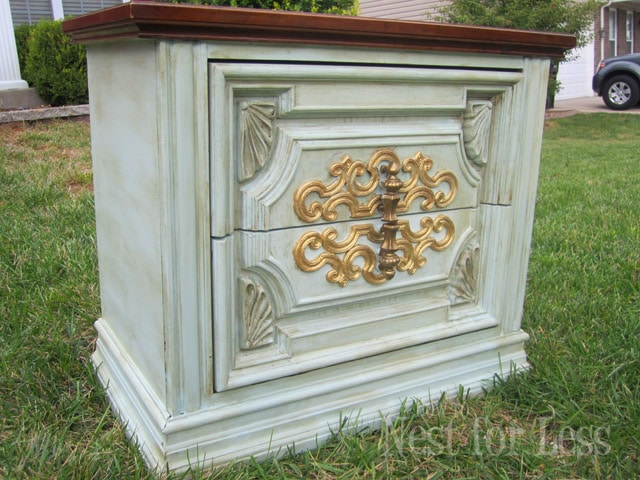 I didn't take too many photos along the way with this project since it was a quick transformation. So instead a added a bunch of after photos! Hope you enjoy 🙂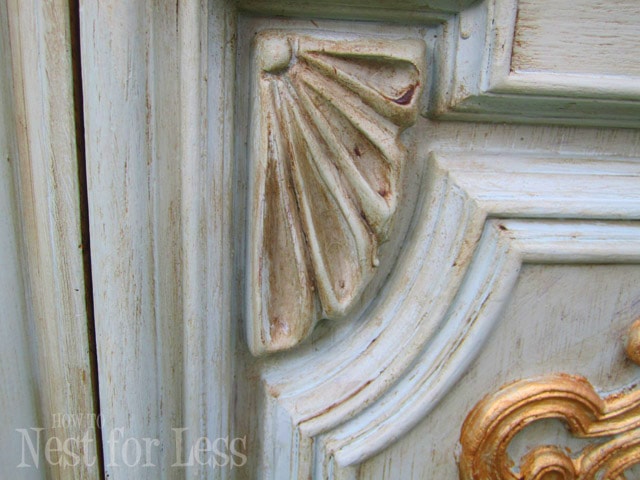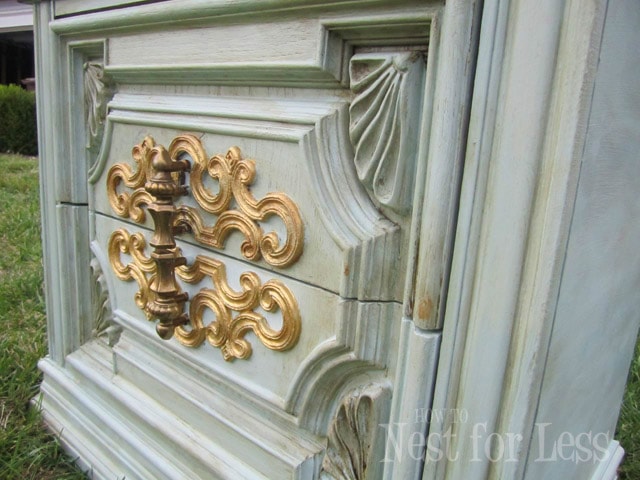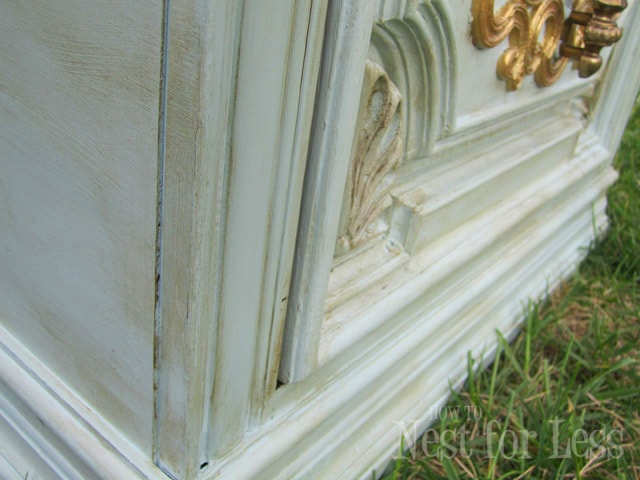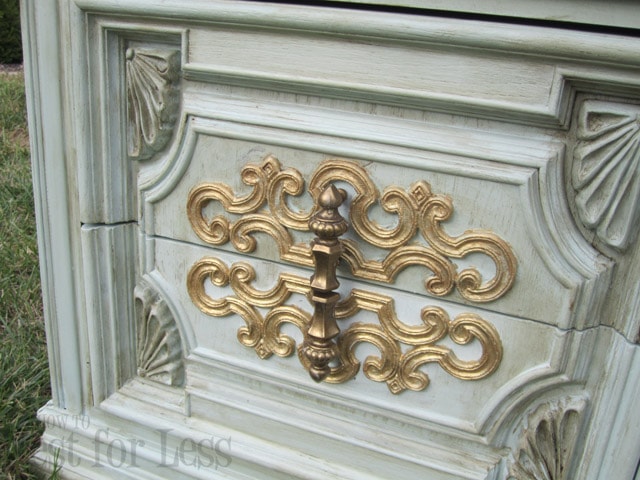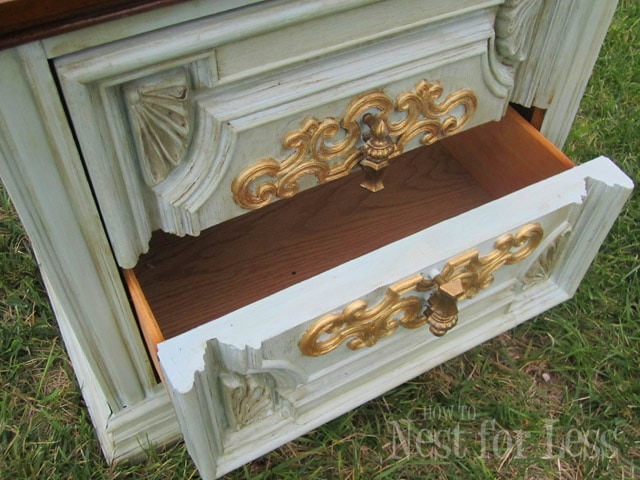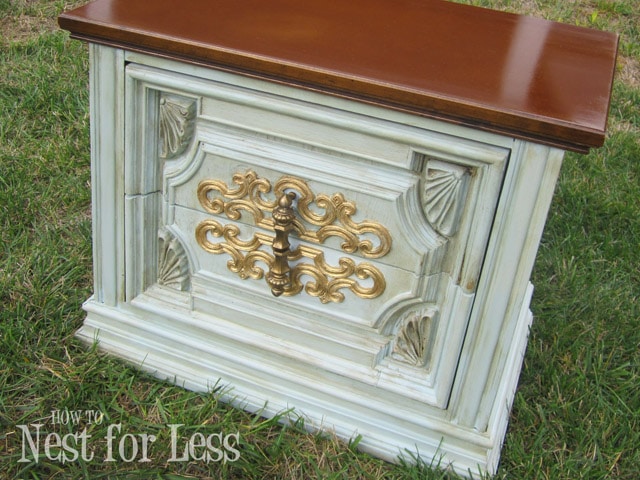 I tried selling this beauty over the weekend at the city fair/craft show with some other furniture I've recently transformed, but no takers on this piece. BUMMER! Some interested folks, but no actual buyer. Oh well, I guess I'll have to keep her for awhile 🙂