Here again are a couple of my favorite projects I found while flipping through the DIY blog websites. These people have totally inspired me and want me to get out my paint brush (or sewing machine, oven mitt, and anything else crafty)!
First up is this simple project from Lines Across My Face. Football season is finally here (hooray!) and this little onesie is such a cute and easy project for any fan!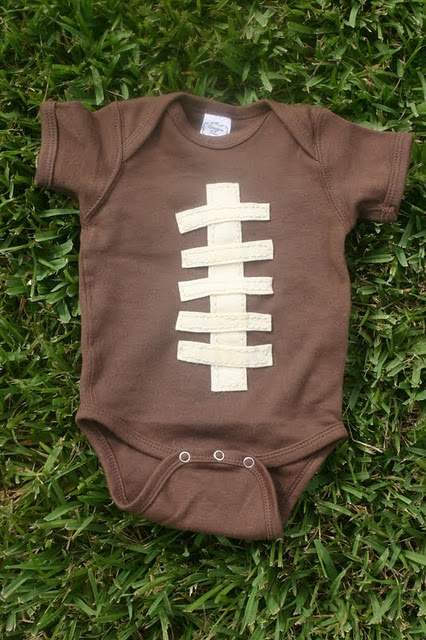 Next up is this whimsical Cinderella chair from Corner House. Umm… isn't this photograph amazing? Not only do I love the fabric and color choices, but the beautiful photography and backdrop makes me want to sit and take it all in. Hmm… I think I need a mini-vacation in the country!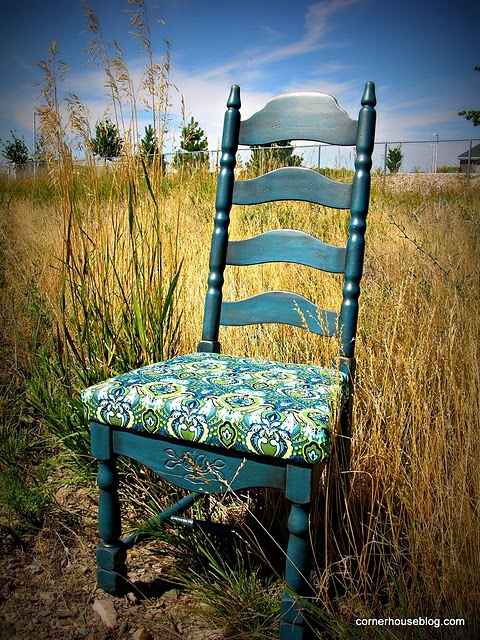 Looking for something yummy to cook this weekend? How about these incredible sweet potato and apple stuffed pork chops from Jane Deer! She gives you WONDERFUL step-by-step instructions. Definitely going to try this one. Sounds perfect for Fall!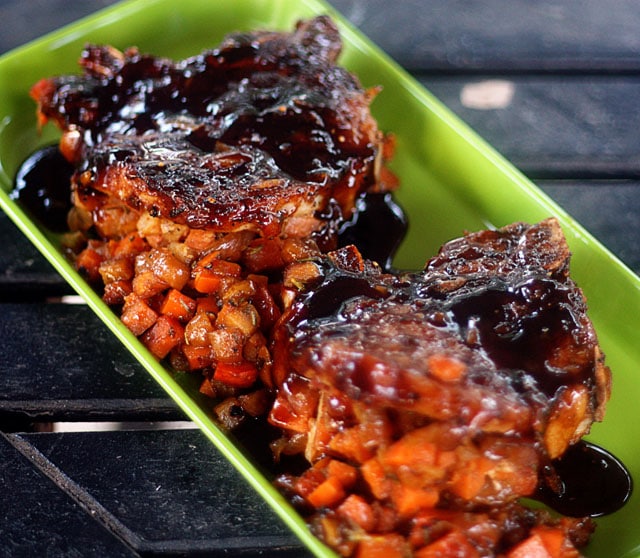 Here's a great lamp transformation from Add Some Paint. I'm completely in love the idea of painting lace! Isn't it amazing what you can do with spray paint these days?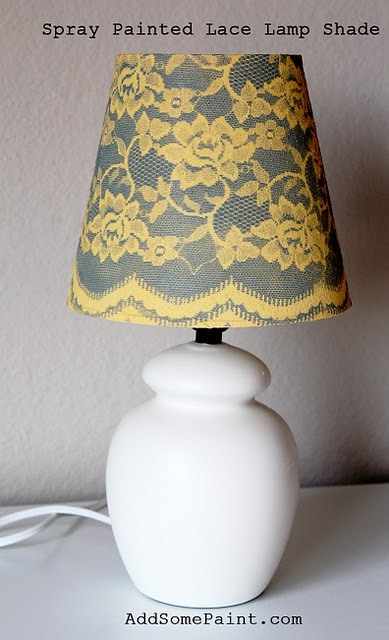 And finally… When I first spotted this piece, my heart skipped a beat. This is completely my style! Trish & MJ give you great texture and color every time, especially when using Annie Sloan chalk paint. LOVE.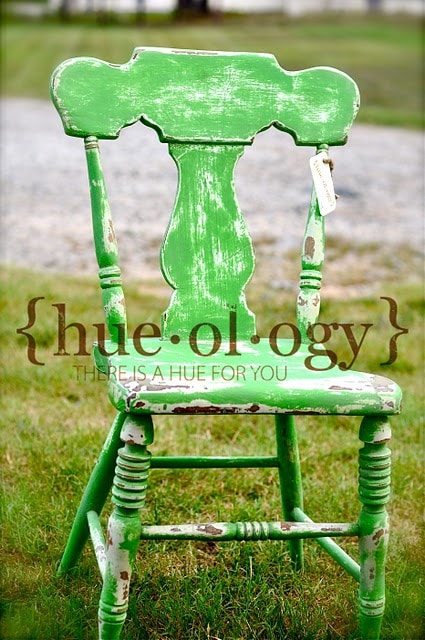 That's it for this week! I'm sharing a booth with a good friend and neighbor this weekend at a local craft/art show where I'll be featuring some of my upcoming furniture revamps! Can't wait to show you guys next week 🙂 Have a great weekend!