A week or two ago I showed you guys the beginning stages of my nephew's nursery with the striped walls. Well now I'm happy to report we finished the room! And while we decided to nix the moldings (for now), I still think this budget-friendly room cute as a button. C'mon… let's take a tour!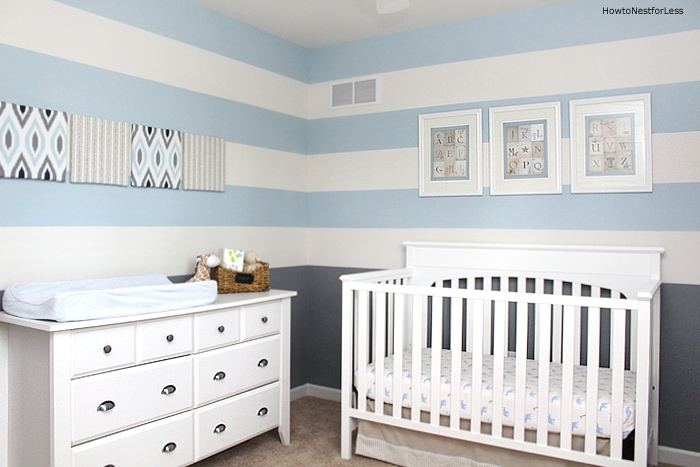 The room colors were actually pulled from these alphabet printables I created a couple years ago for his older brother. Then we found a nursery design from Jennifer HSU Interior Design and decided to incorporate her striped look. You can see my striped wall tutorial here.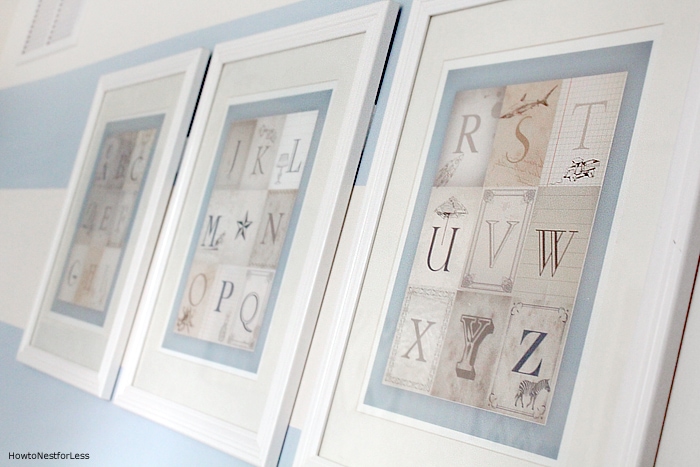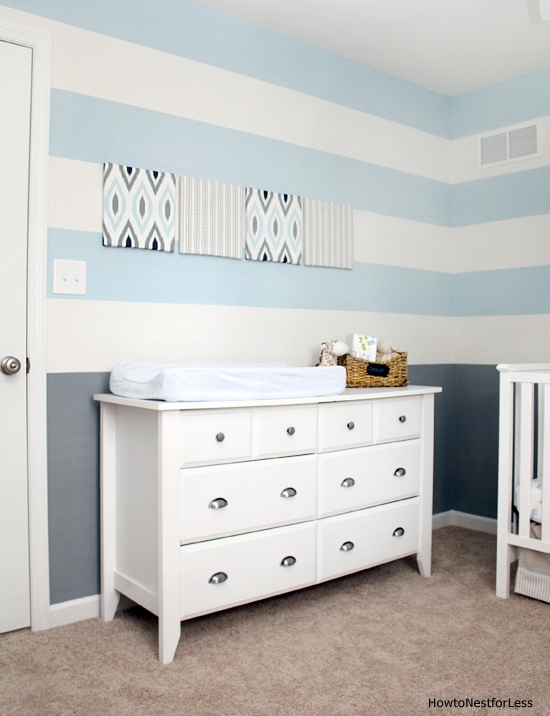 The dresser is actually from my old craft room. Then above we hung some small square canvases that we covered in fabric (high enough so baby Connor wouldn't yank them down when changing his diaper).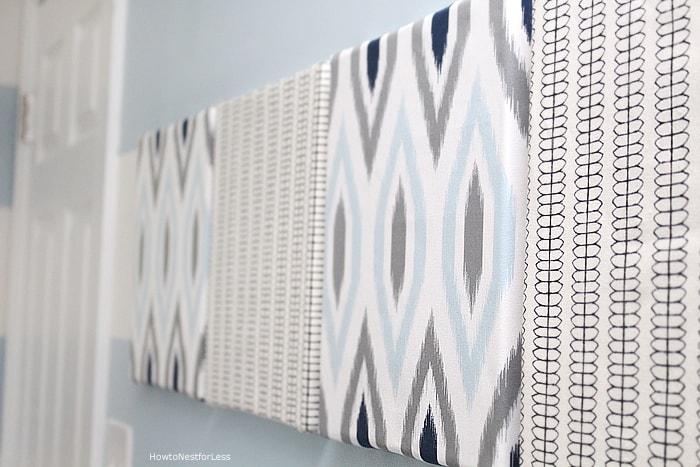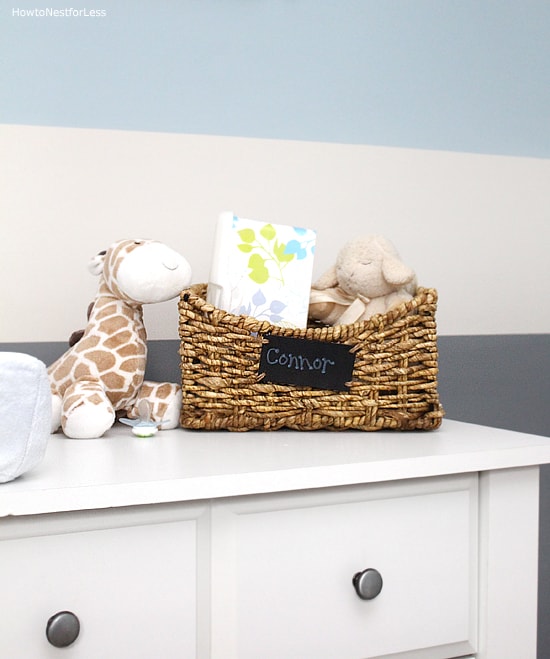 On the opposite side of the room is a glider that once belonged to Connor's older brother. The drapes are from Amazon, and the side table & lamp are from my old house.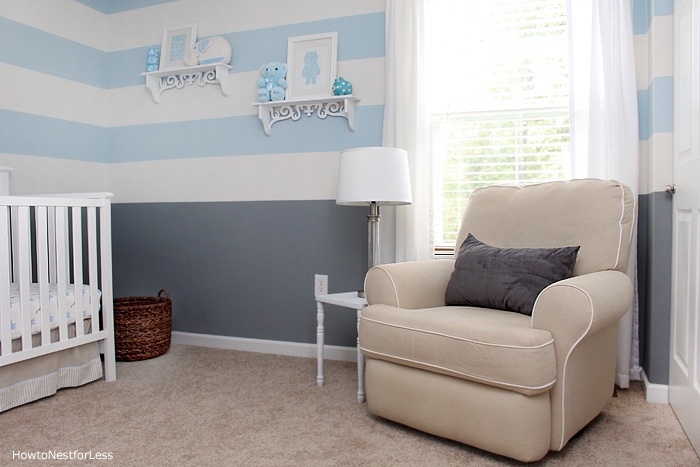 The white shelves were actually my brother-in-law's from when he was a child. We just painted them white and stocked them with gifts my sister received from her baby shower. Then in the corner is a little basket for dirty clothes and burp cloths.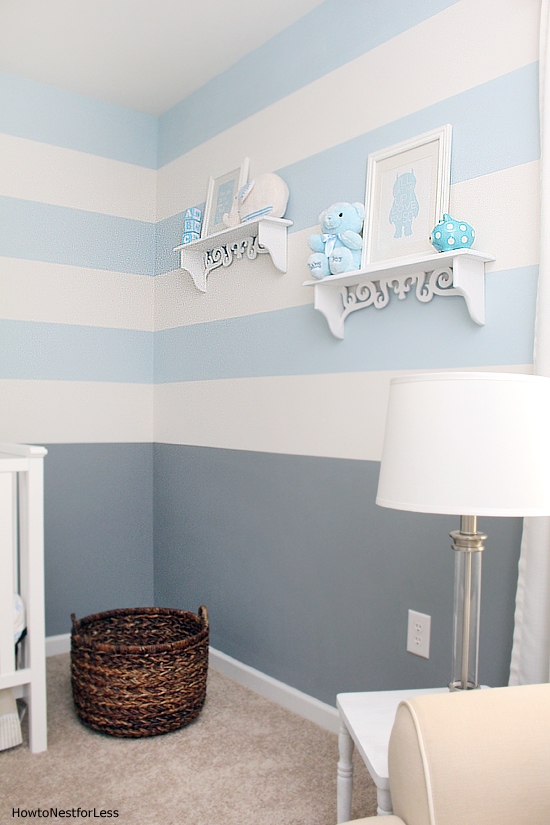 Overall this was a very inexpensive makeover.
Graco Lauren Convertible Crib – $160 Amazon
Crib sheet & skirt – $30 Restoration Hardware
Alphabet prints – free from my blog
Curtain rod – $13 Target
White curtains – $20 for pair Target
Glider – from old nursery, originally from Treasure Rooms
White frames – Michael's
Dresser – from my old house
Shelves – recycled from Daddy's old bedroom
Canvases & Fabric – $10 total from JoAnn's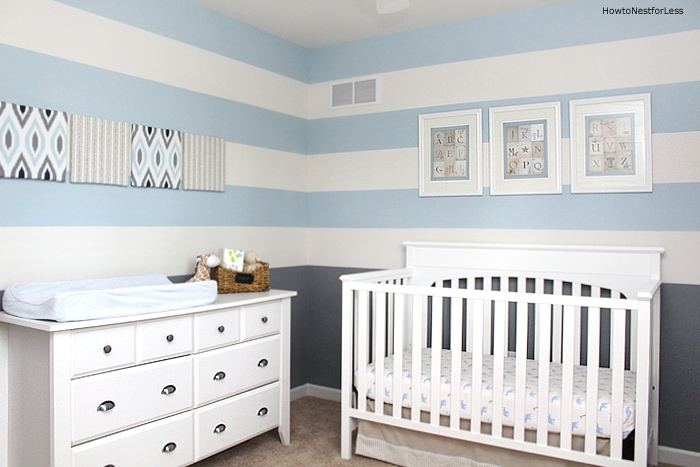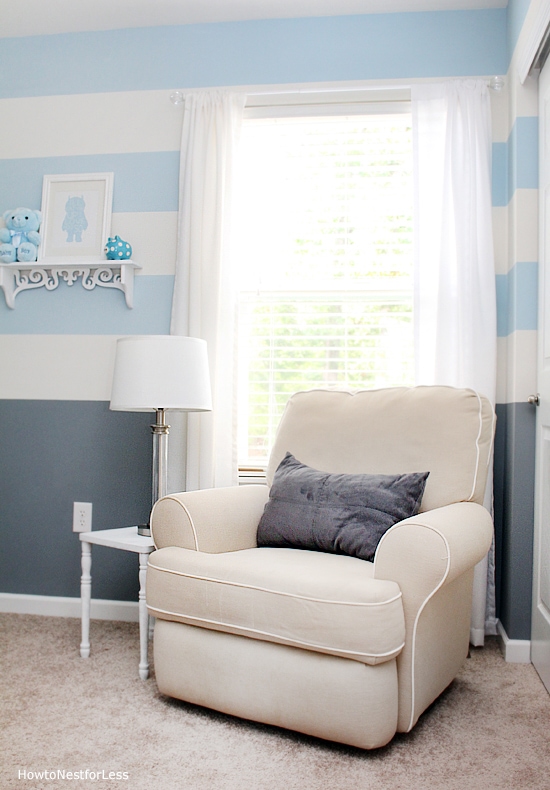 And here's a quick video tour of the room. This is a pretty small nursery (10 x 11ft) and I wanted you to get a better feeling of the layout. Enjoy!
LOVE THIS NURSERY?
Pin it for later!