Last week I was over at my sister's house helping her pick out some items to hang on her walls. She quickly realized that some of her décor from their Chicago apartment just didn't seem to work with their new interior design tastes. But instead of pitching everything, we decided to upcycle instead, like this textured mirror.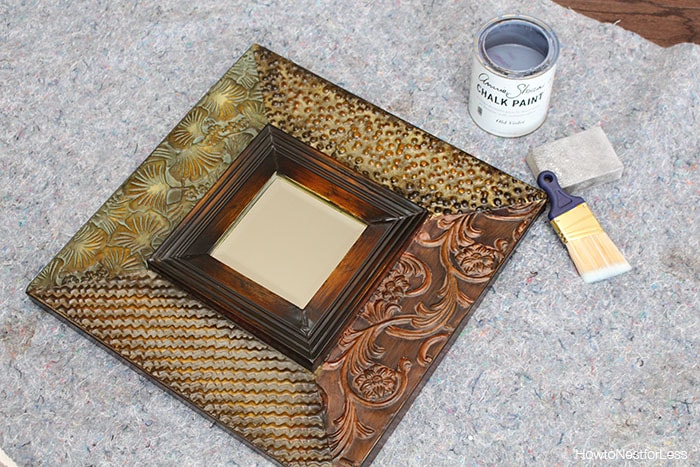 We decided to use Old Violet chalk paint, the same color as the little table in her hallway and her new end table I painted last week. I just used a small angled brush to paint the outer part of the mirror.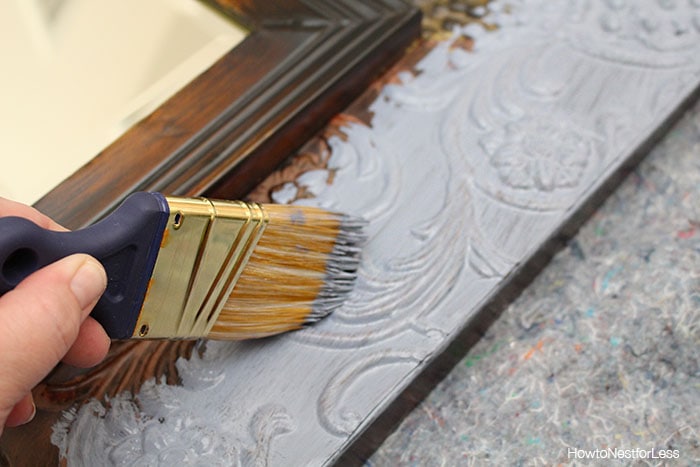 Then I used a sanding wedge to pull some of the gold tones from underneath the chalk paint, just a light swipe to get the raised parts exposed.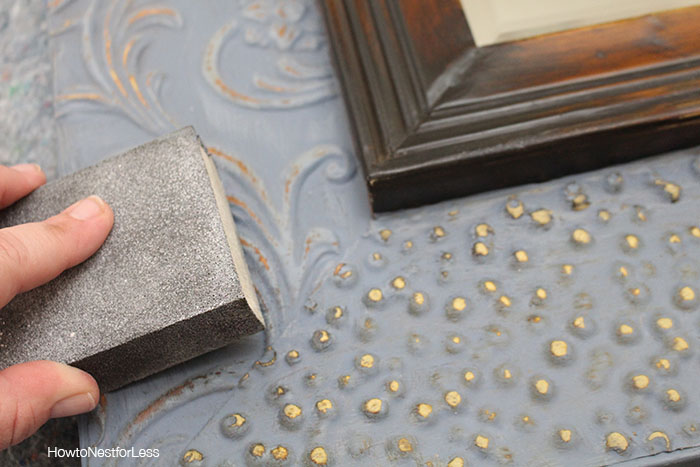 After this part I realized I didn't like that I kept the center part of the mirror dark wood. I thought maybe it would work, but no… FAIL. So Ben suggested Old White chalk paint. Totally did the trick.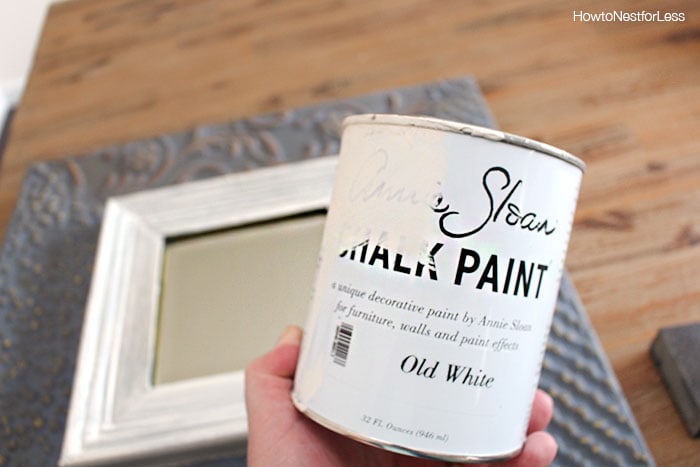 I finished it off with another quick sanding around the white frame then the entire thing got a coat of dark & clear wax.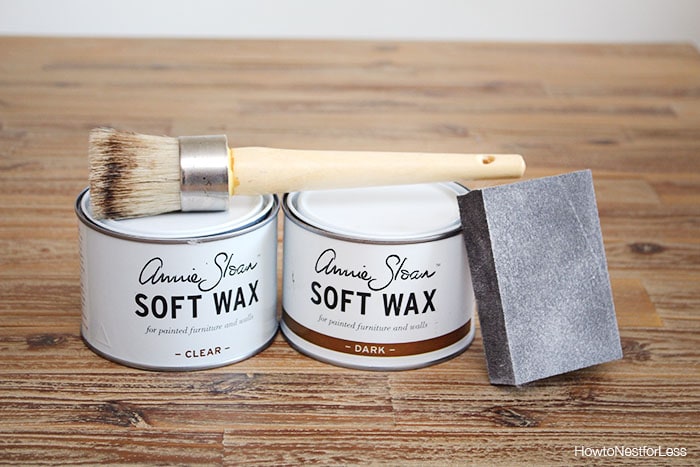 And here's the cool after that now fits in with the rest of her décor…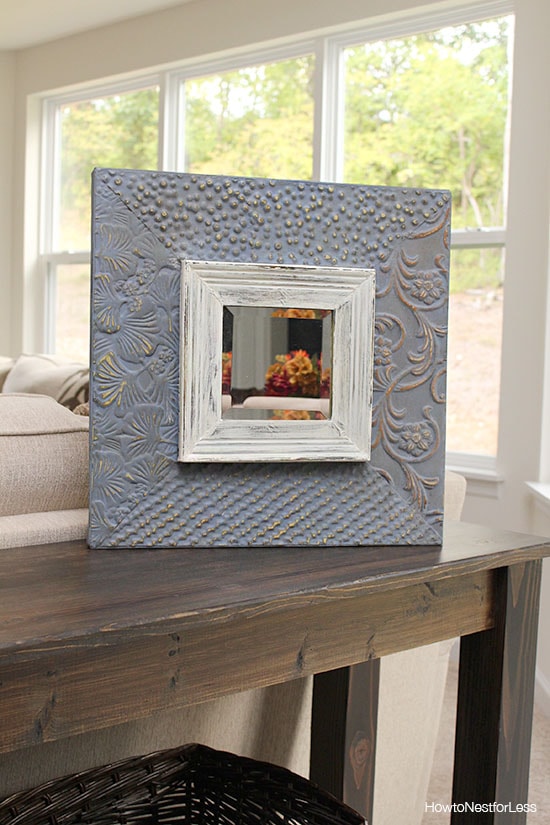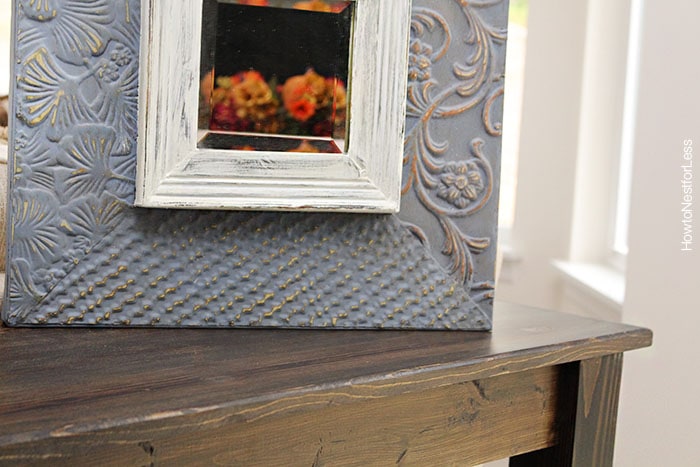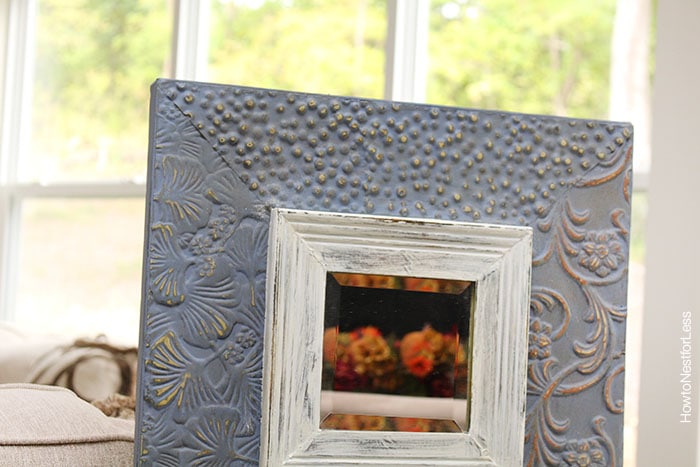 Nothing too special, but I just wanted to show you guys that you can recycle some of your old home décor when you're changing up a room or color scheme in your home. Or at least TRY to transform something with a coat of paint, especially if the other option is just to pitch it. If you royally mess it up, you can still throw it away afterwards, right?