The best part of living in St. Louis is that you're only a couple of minutes away from wine country, and this is definitely the time of year to enjoy it!
So my sister had a bachelorette party this past weekend for one of her college friends at a winery and asked me to help her make some personalized wine glasses for the event!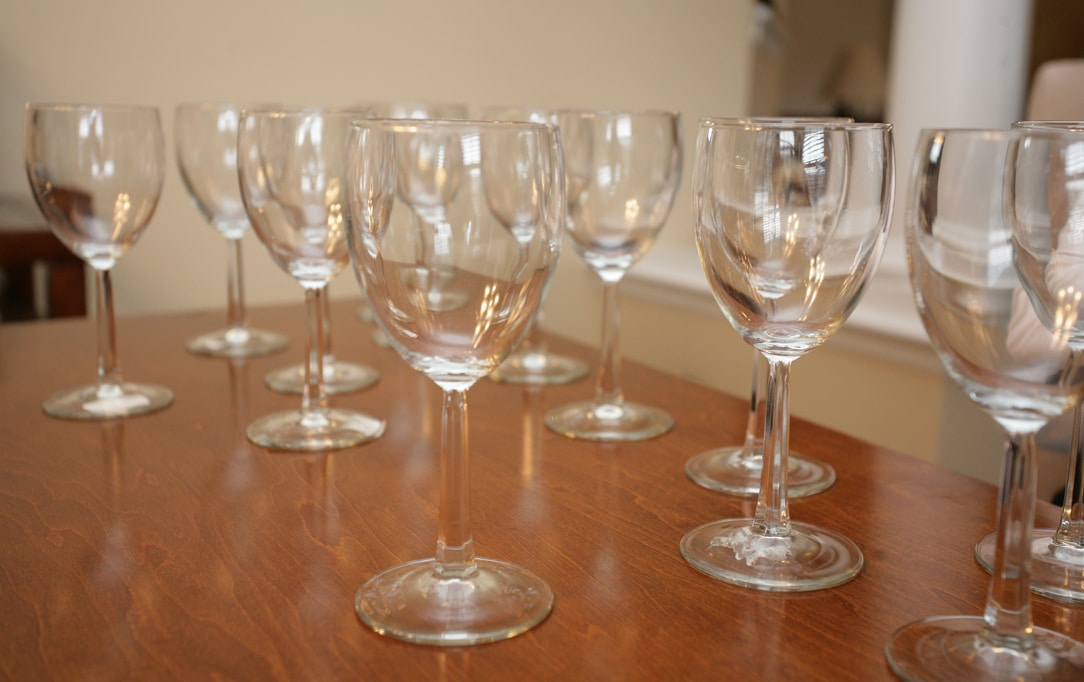 There were 18 total girls that were going to the party so we purchased some medium sized glasses from the nearby Dollar Store.
I then went to Michaels for the supplies. Since the wedding colors are navy blue and green, I chose scroll patterned ribbon to decorate the stems of the glasses and scored 4 total spools for $4.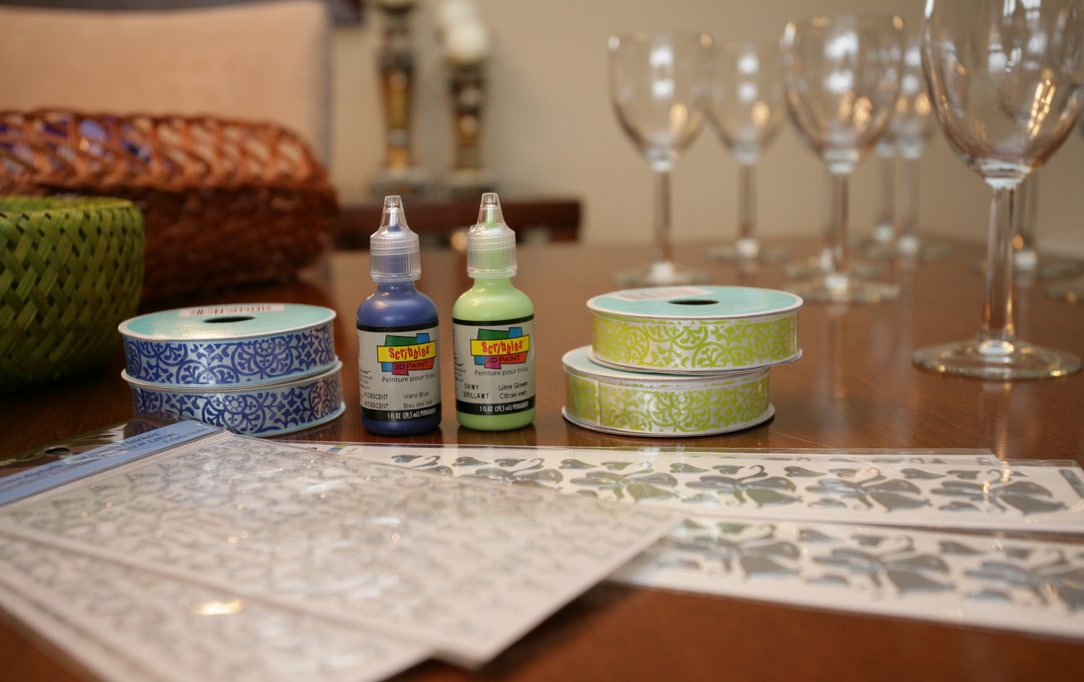 I cut the ribbon into 6 inch sections, one of each color. Then I tied them into smaller bows around the stems.
Next I used fabric paint from Michaels ($1 for each bottle) to decorate the base of the wine glass with polka dots in navy and lime green. I used Scribbles fabric paint since it's waterproof and shouldn't budge with the condensation from the wine.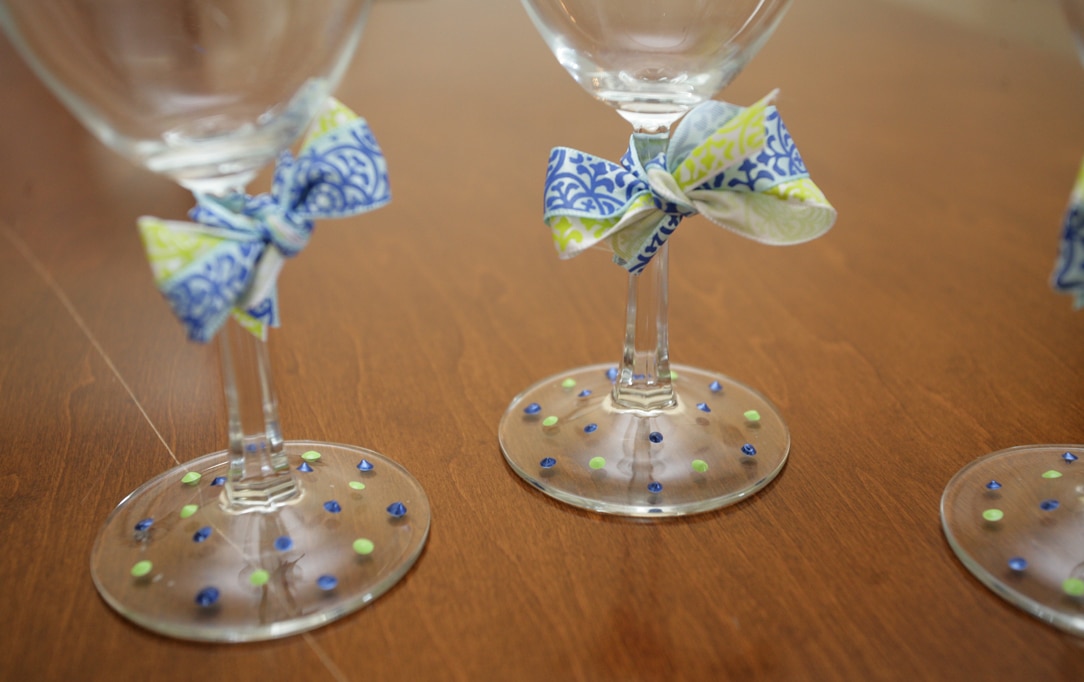 Once the paint was dry, we placed silver stickers to spell out the names of the girls on the wine glasses, including Bridesmaid or Maid of Honor tags. We rotated capital and lowercase letters to give it some character.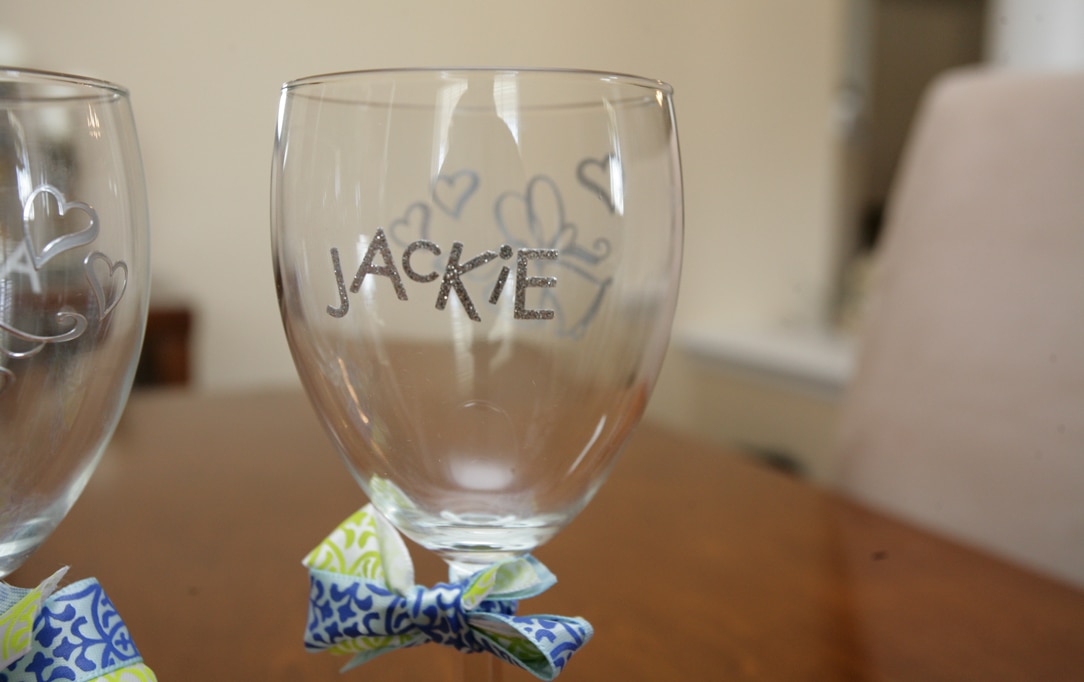 On the opposite side of the names, we used silver wedding bell stickers and hearts. On the bride's wine glass, we also included the date of her wedding.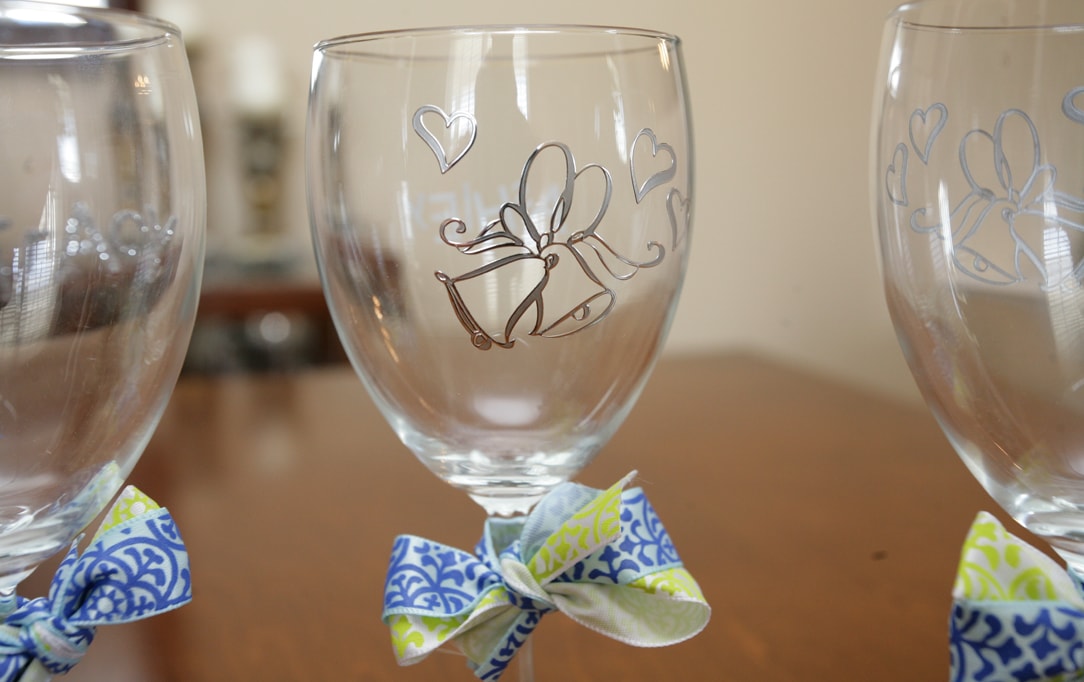 Total cost of the project was $23 for the paint, stickers, and ribbon from Michael's, plus $18 for the wine glasses. Pretty cute for around $40!