One of my favorite recent finds at Goodwill was this walnut chest for $30. I've always been wanting something for the underneath our wall cutout between the great room and kitchen and thought this piece would be perfect, but wanted to switch it to black.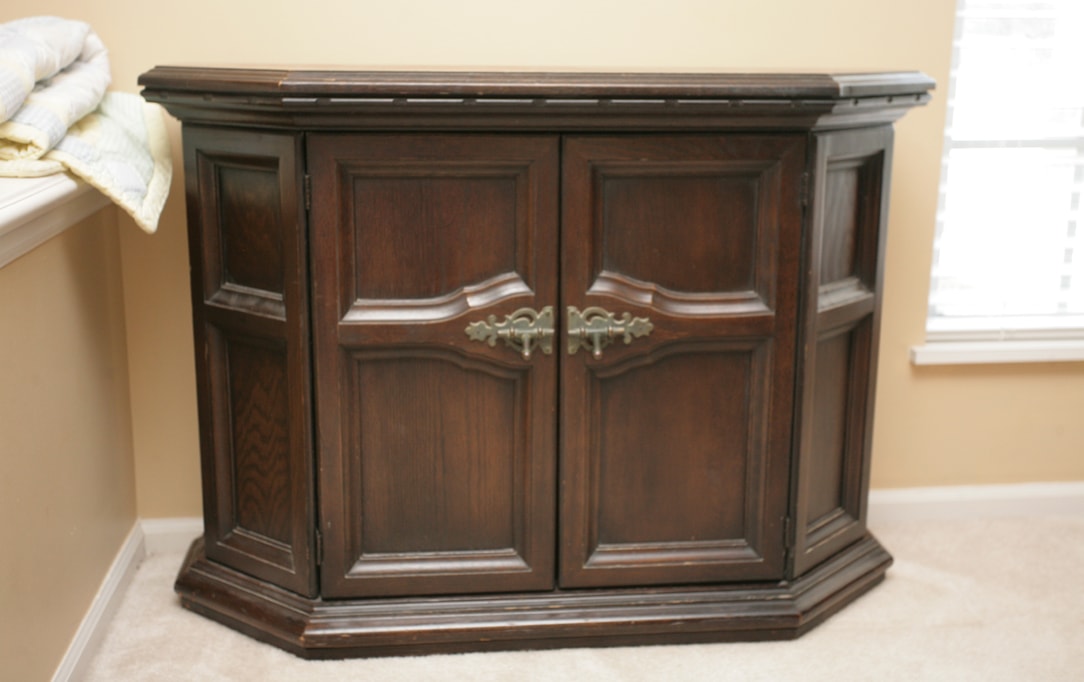 So here is the before… and after! Here's how I transformed the piece: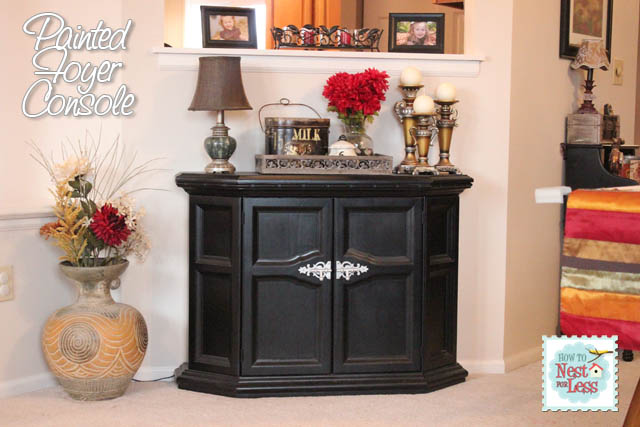 Once I got it home, I removed all of the old brass hardware. I was thinking of switching it out to something new and modern, but thought a coat of metallic silver might be worth a shot since I really loved the current hardware. It was a little ornate and out of the ordinary! Luckily the metallic paint did the trick and I think it will really pop against the black.

Once I knew I was going to keep the current hardware and holes, I used a light grade of sandpaper to quickly run over the entire console to get rid of any bumps. I washed the entire piece with a towel and water to make sure no grime was leftover or dust from the sandpaper.
When it was all clean and dry, I lightly primed the chest with two coats of Krylon black primer and let it dry overnight.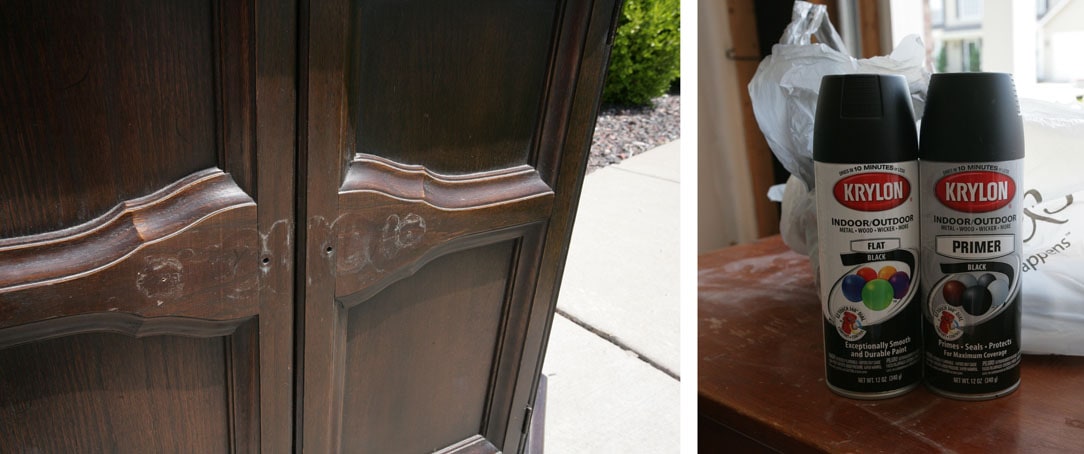 The next day I coated the entire unit in Krylon flat black spray paint, including the inside shelf and the inside of the doors. Once it was done drying, I used Minwax satin polyurethane as a protective top coat to give it a little bit of a shine. I didn't want it overly glossy, so the satin was a perfect fit. At first it seemed quite glossy, but once it dried and I wiped it down with a wet cloth, the paint really became subdued.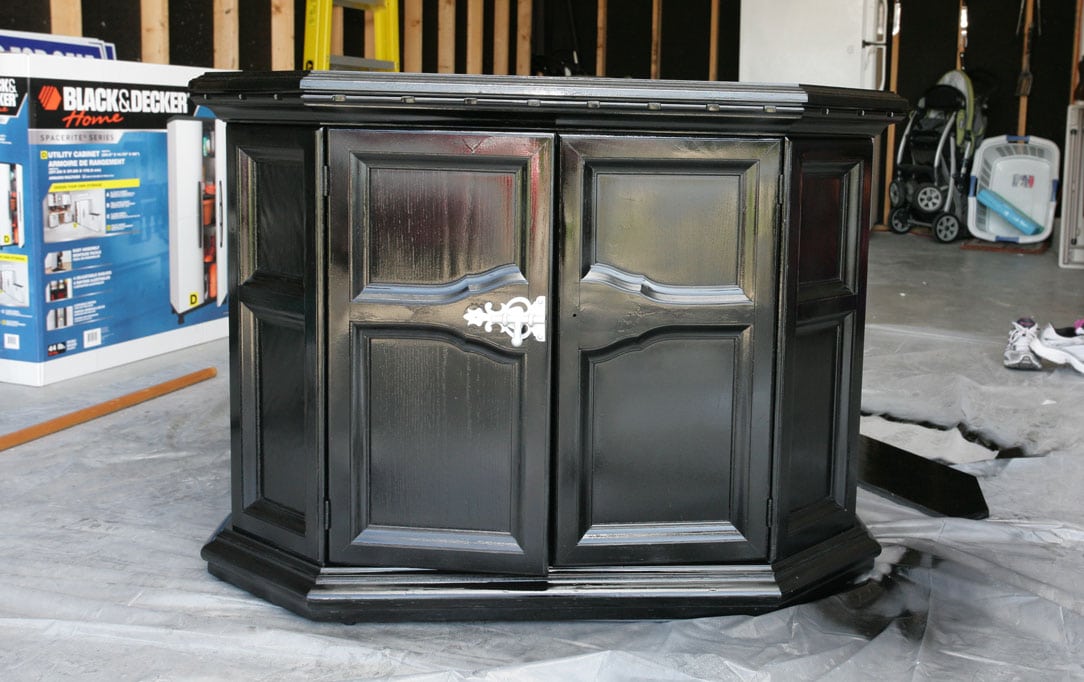 I put the shelf back in place and attached the hardware and moved it to my desired location in the foyer. Ah, so in love with the finished product! The satin finish fits perfectly with my current pieces in the room and the black really pops off the wall.
So again, here's the before space and after!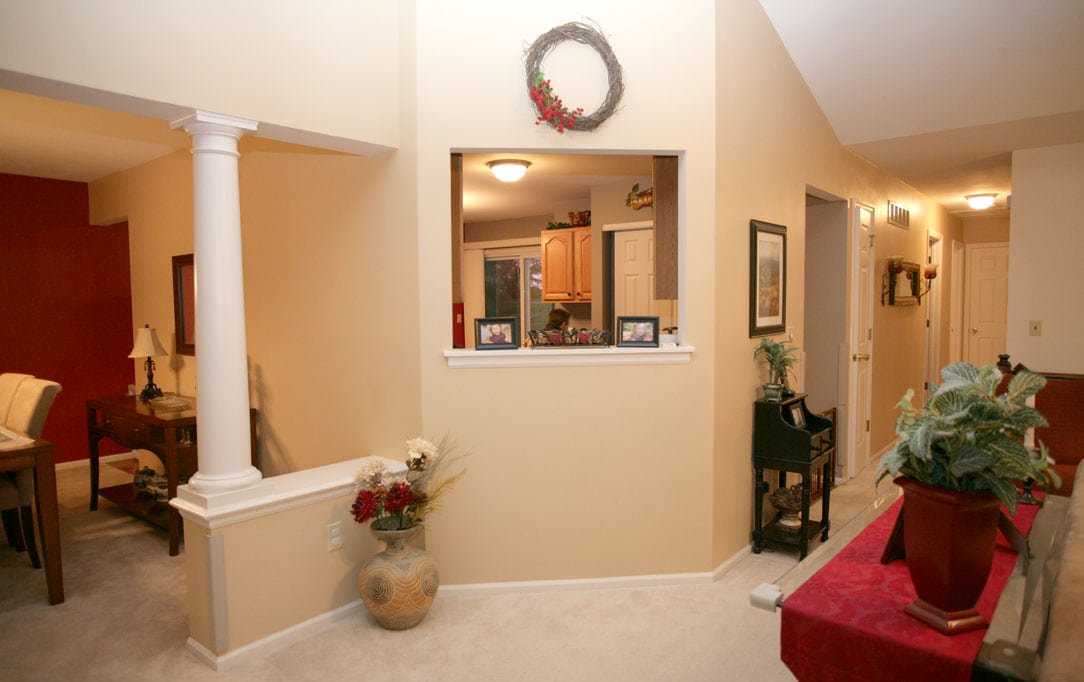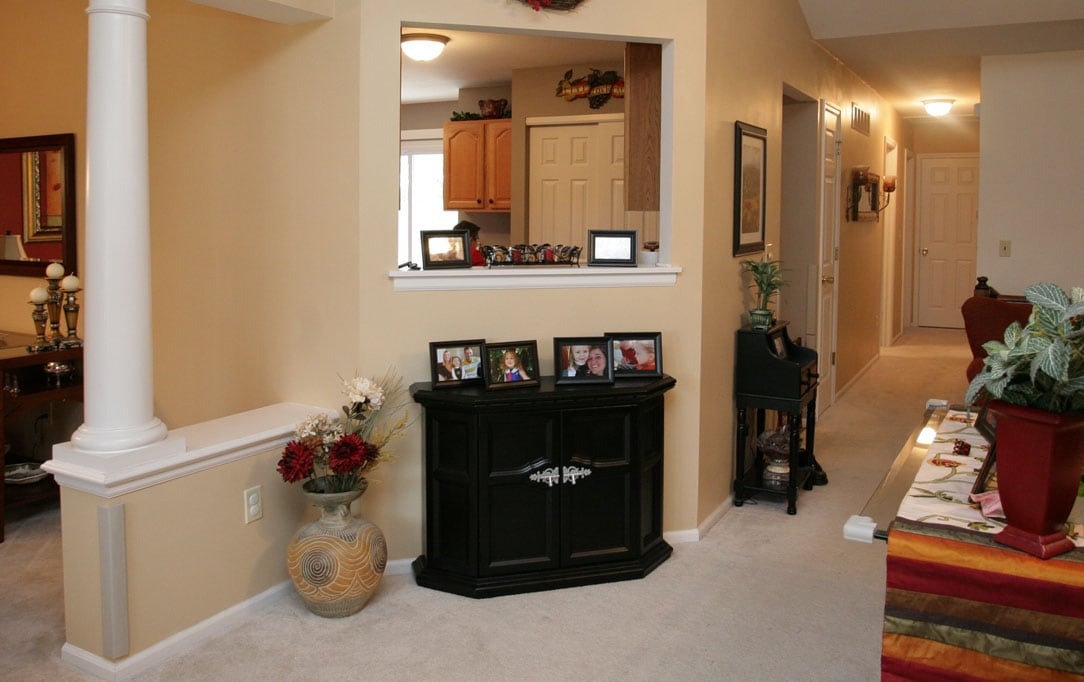 So, total costs: $30 for the furniture from Goodwill, $8 for the two bottles of Krylon black primer, $7 for the two bottles of Krylon flat black spray paint, $5 for the Rustoleum metallic silver spray paint and $7 for the Minwax satin polyurethane. Total cost was $57 and some change, but of course I have some leftover paint as well to use for future projects. Love it 🙂