Well a couple weeks ago I showed you our new stamped concrete patios and then our DIY fire pit, but now it's time to see the entire back patio makeover, complete with furniture, flowers and a bit of color…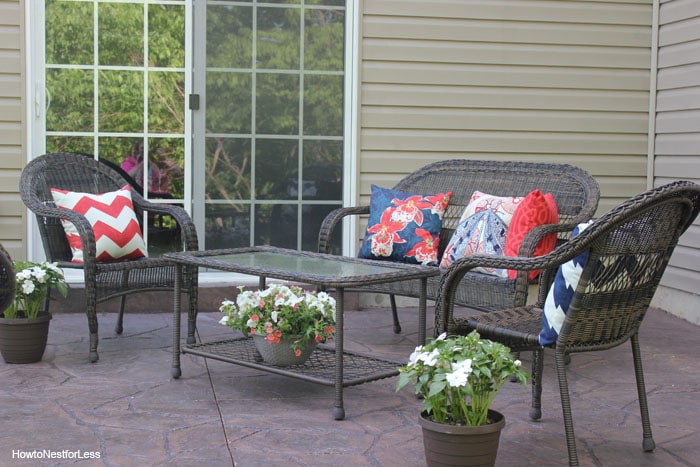 Since we have two patios with the way our house sits on the land, this lower patio I wanted as more of a lounging area with couches and chairs… and of course our fire pit.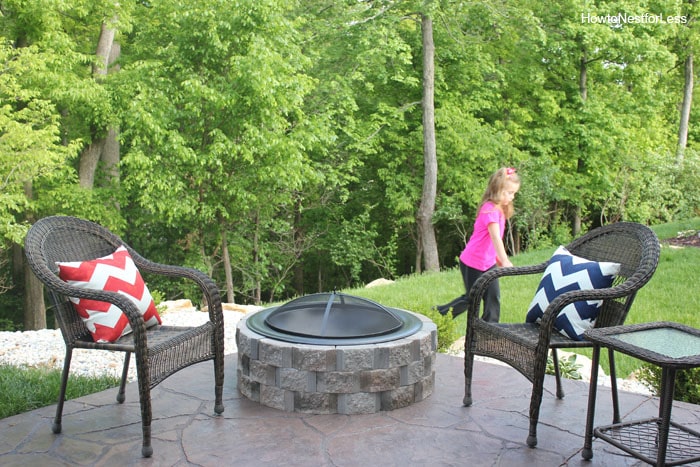 This kid seriously cannot away from an outdoor photo shoot. Her life revolves around exploring in those woods behind the house.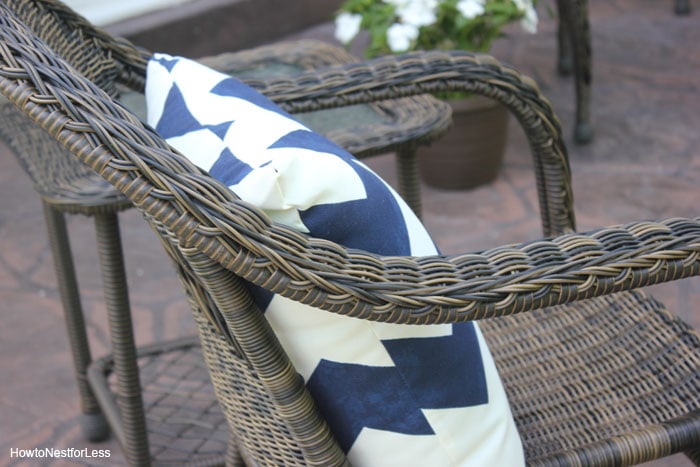 I looked everywhere for outdoor furniture but finally landed on this set from Lowe's. It was pretty much the cheapest I could find for the style I was looking for. Cushions weren't included but I found these colorful pillows at Target. Kinda loving how the colors pop in the backyard.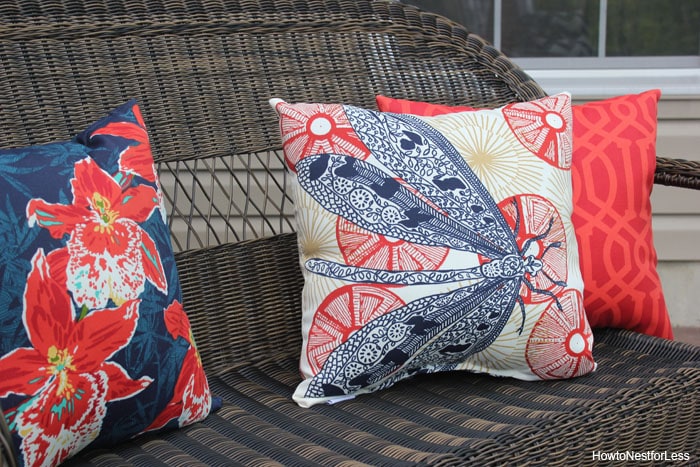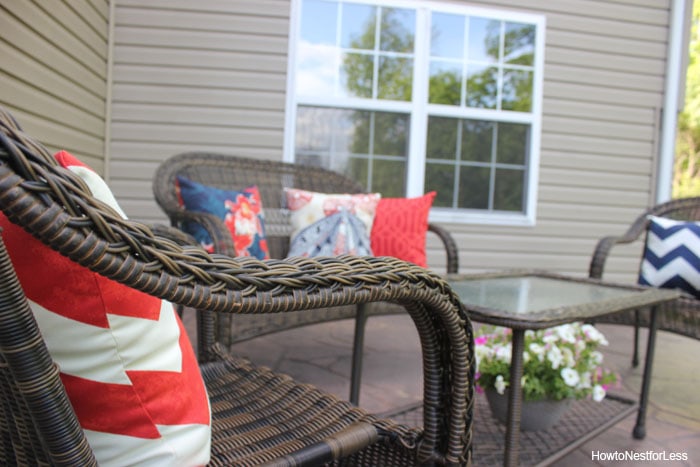 The mix of navy blue and this bright coral/orange shade is my new favorite color palette so when I happened upon this photos it was hard to resist… even though they were $15 each. Yeesh.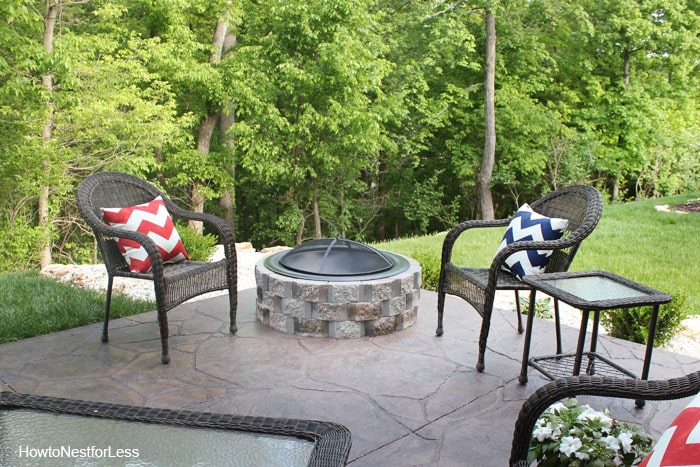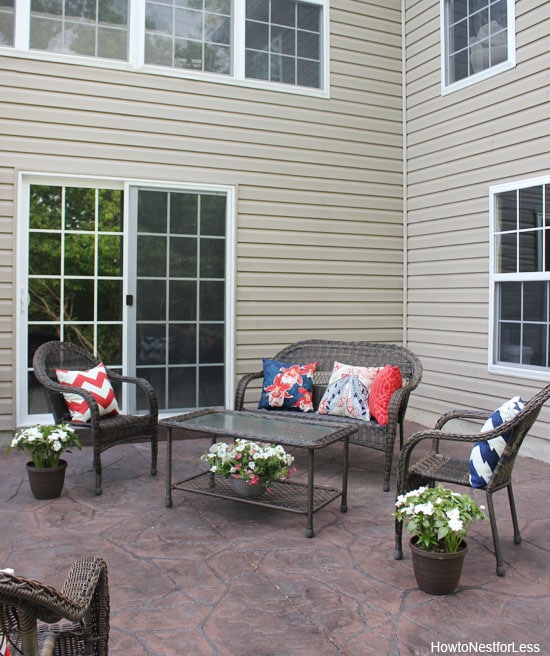 I debated back and forth about getting an outdoor rug for this space to add another splash of color but I wasn't quite ready to cover up the stamped concrete. I'm still impressed what they can do with a little bit of dye and a stamp these days.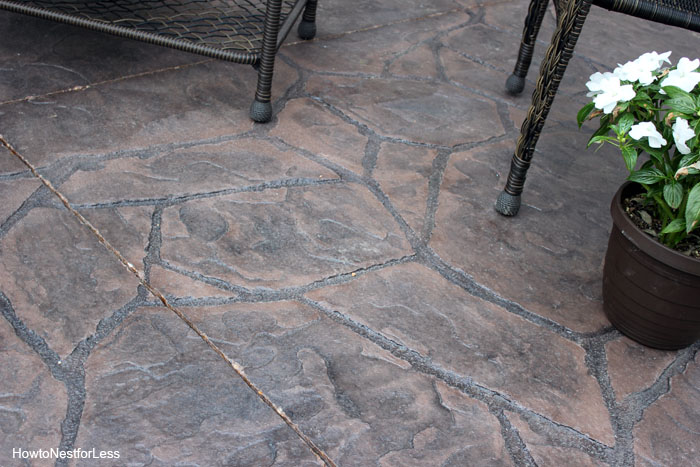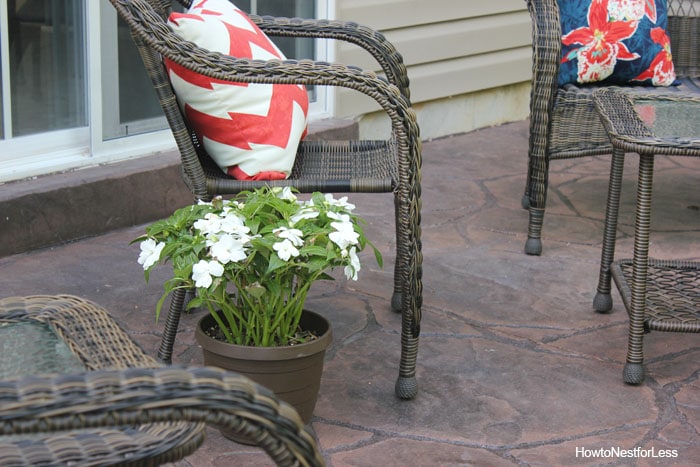 So I tried adding a bit of color with some plants around. Yes, I bought the plants in the container and have no plans on upgrading. Remember I hate nothing more in the world than gardening?
And see my hastas and boxwoods? Yeah, that's about as greenthumb as I get.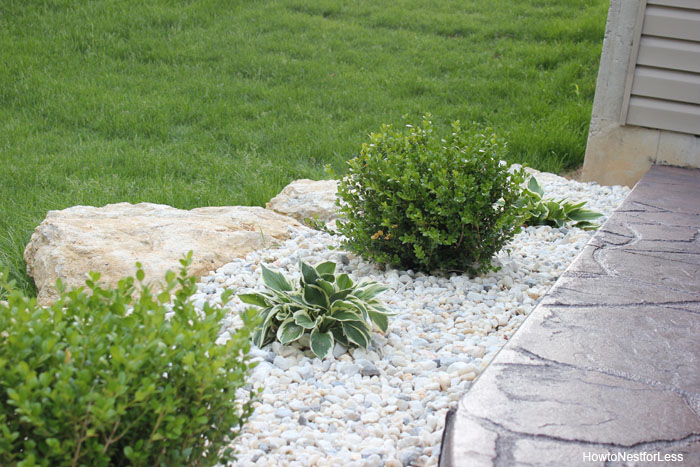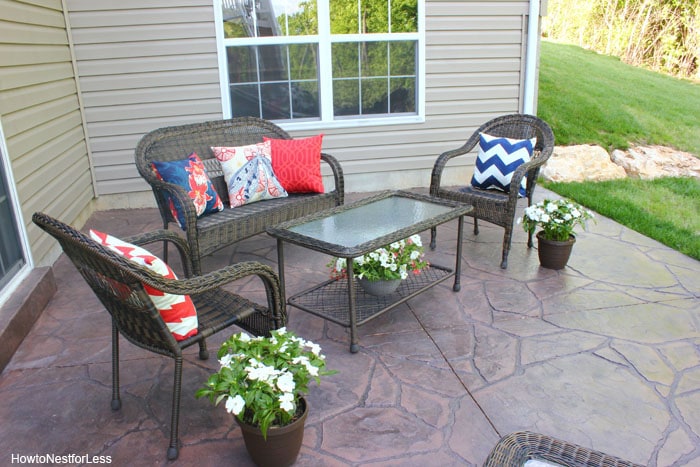 I still have lots to do on the upper patio, including painting the dining table we built. But I'm pretty content so far with this space. I mean… c'mon. The view is pretty hard to beat.