Yeah, you read that right.
Bacon Cheddar Muffins.
Basically the best breakfast food of all time.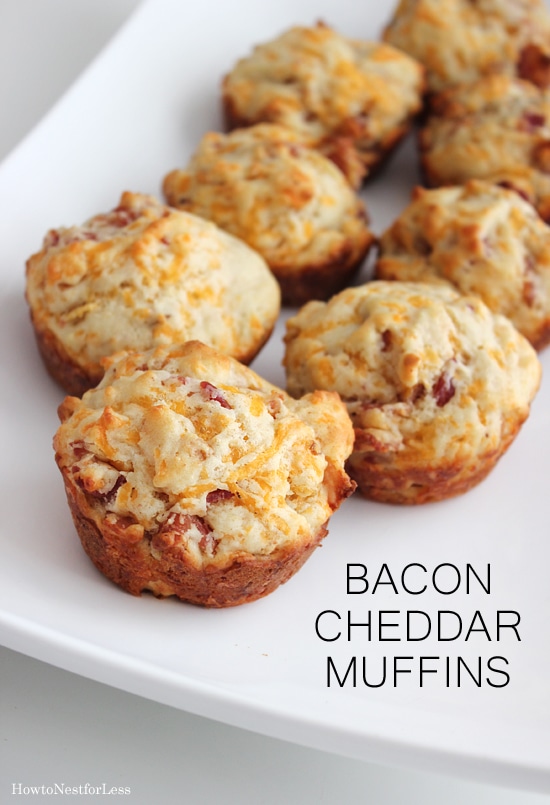 INGREDIENTS:
Bacon (about 12 slices)
1 egg
Vegetable oil
3/4 cup milk
1-3/4 cup flour
1/4 cup sugar
1 tbsp baking powder
1 cup shredded cheddar cheese
1/2 cup crunchy cereal
DIRECTIONS:
Preheat oven to 400 degrees.
Cook bacon until crisp. Drain and reserve drippings. If necessary, add oil to drippings to measure 1/3 cup total. When cooled, crumble bacon and set aside.
In a small bowl combine 1/3 cup drippings, egg and milk.
In large bowl combine flour, sugar and baking powder. Make a little well in the center of the mixture. Add drippings/egg/milk all at once to flour mixture, stirring just until moistened. Batter should be a little lumpy.
Fold in bacon crumbles, shredded cheese, and cereal.
Spoon mixture into buttered or paper lined muffin pan, filling about 3/4 full.
Bake about 15 minutes or until golden.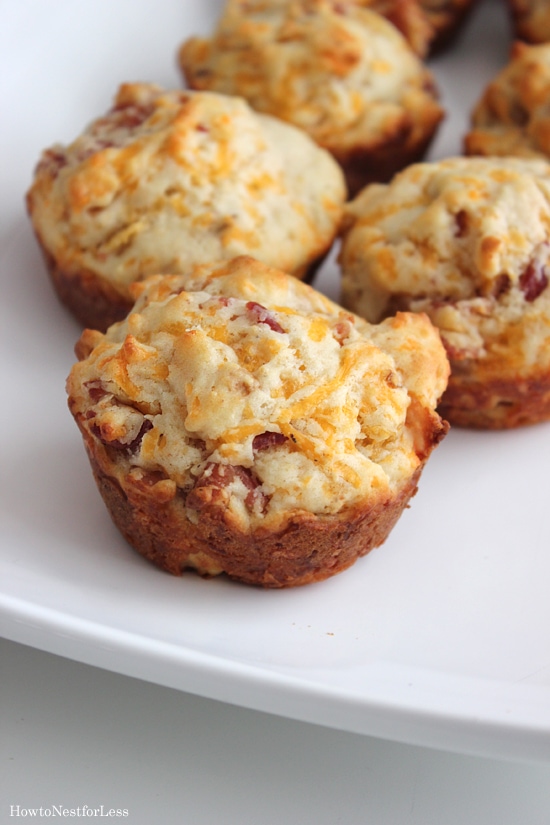 I like to eat the bacon cheddar muffins fresh out of the oven with a little bit of butter spread on them. Not so great for the waistline, but hey… we can worry about that in January.
These would also be a great morning treat to eat while opening your presents on Christmas morning!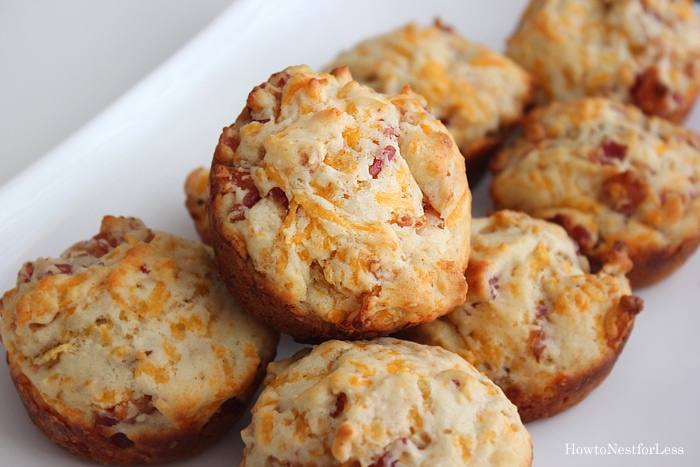 HOPE YOU ENJOY!