I really debated whether or not to post about this. It's one of those projects that doesn't take a lot of effort or skill. But then I was thinking, maybe they haven't done this before? It kinda feels like cheating in my book to do something this simple, but when Christmas is only 10 days away you'll pretty much do anything.
So here's my last minute Christmas wreath for under $20.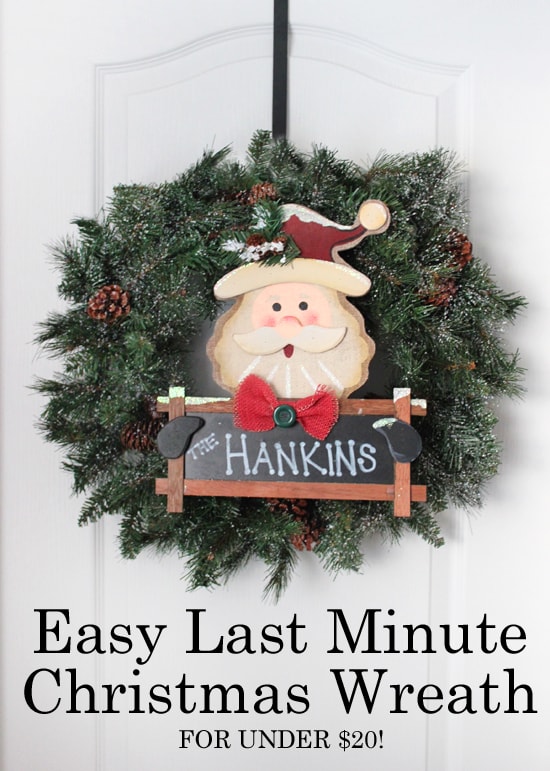 My secret?
I only bought 2 supplies, both 50% off at Michaels this week.
A flocked wreath ($10) and a little Santa chalkboard sign ($7.50).
Yep, a new wreath for basically $17.50 plus tax.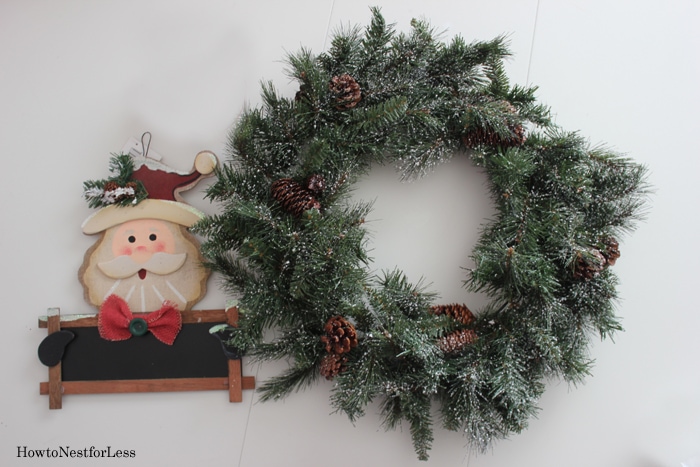 First thing I did was personalize the sign with a chalkboard marker (I got a whole set of these markers on Amazon last year, they're simply awesome). On a side note, I stink at calligraphy or detailed lettering. I just don't have a fine hand (even though I'm an artist by trade). So with lettering  I usually stick with dotted capital letters. At least it looks like I put forth a little effort.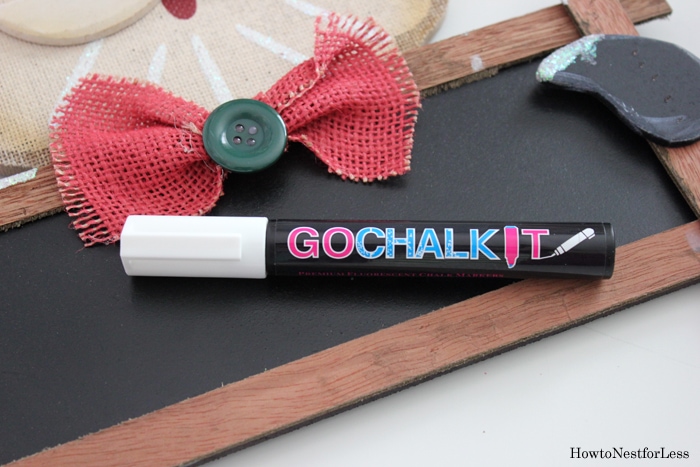 Now for the easy part. The sign for your wreath will have a little hook or loop for hanging. I use that to secure the sign to the wreath. If your sign doesn't have one of these, drill a hole in the sides of the sign (like I did on my Cardinals baseball wreath).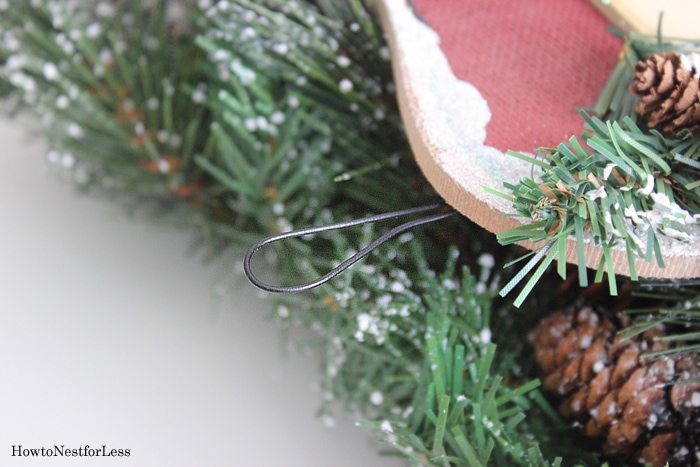 I used some green wiring to secure the loop to the black wire base of the wreath form.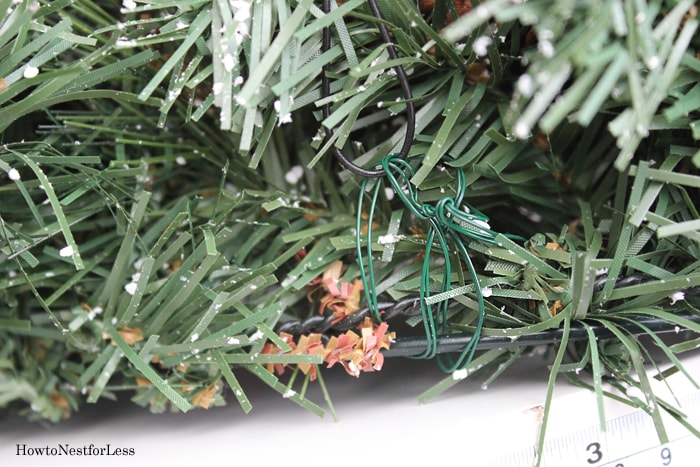 And that's it.
I'm serious. It took me all of 10 minutes.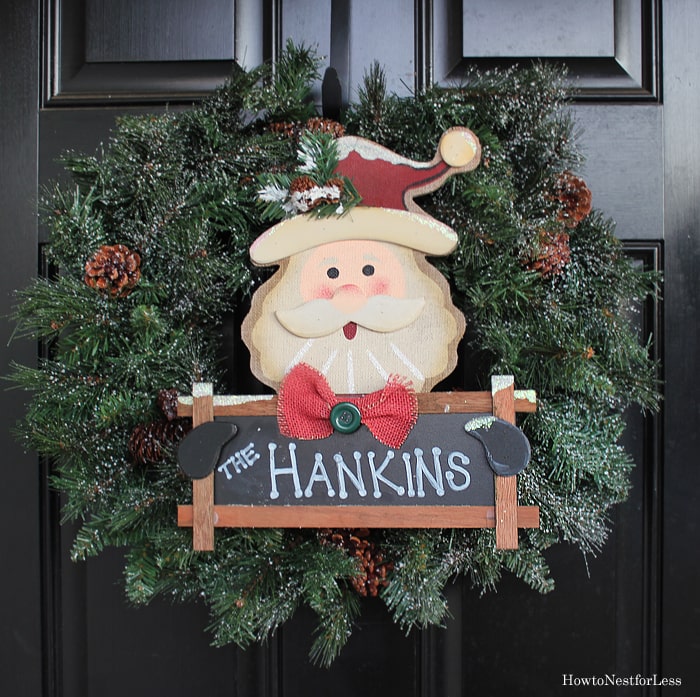 No one will ever know it took you longer to pick out what to wear this morning than the time you spent making this wreath.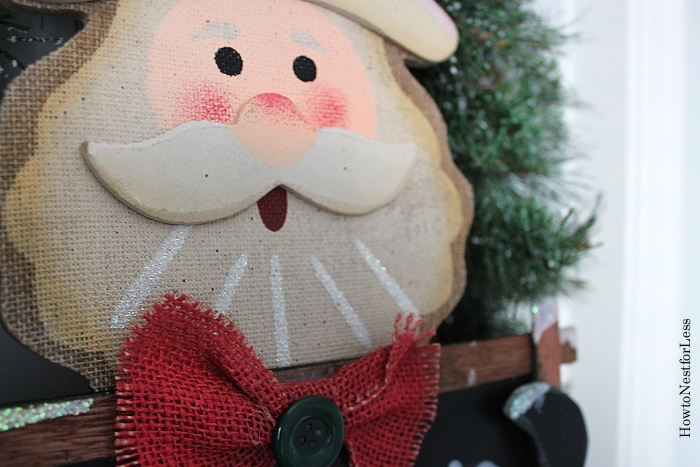 I would show you more of my Christmas front porch except I didn't do one single thing to the outside of our home this holiday season… well, with the exception of this wreath. After my Christmas kitchen, family room, and sun room I was done for the season. Plus it really wasn't in the budget for this year. But my plan is to hit up the clearance aisles right after Christmas and grab some goodies for 80% off! How about you?