While we've seen a lot of seasonal projects here over the past few weeks, I thought today would be a good time to switch gears and show you our new budget master bedroom makeover.
So as you know I've been toying around with the idea to redo our master bedroom for a few months now. While I absolutely loved the gold and black color scheme in our last house, it just didn't quite fit our new home as nicely (our new bedroom is smaller and darker). So over the weekend we conquered a low budget master bedroom makeover to brighten up the space.
Here's a little before and after view from our bedroom door…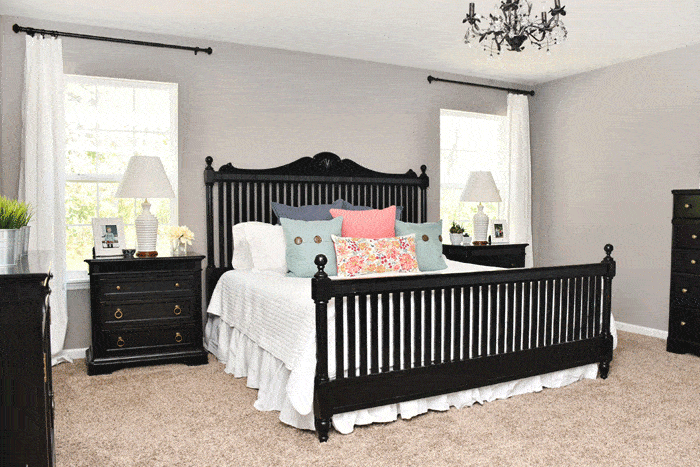 Much lighter and brighter, right?
My first thought for this makeover was to paint the walls a light greenish blue color, then replace some of our 12 year old black bedroom furniture with some new pieces. Well after getting some new bedding, pillows, curtain panels and lamps, I honestly think I'm ok with the SW Functional Gray paint color and our black furniture. We definitely saved a lot of money just right there…plus we love that this makeover only took us a weekend to refreshen the look!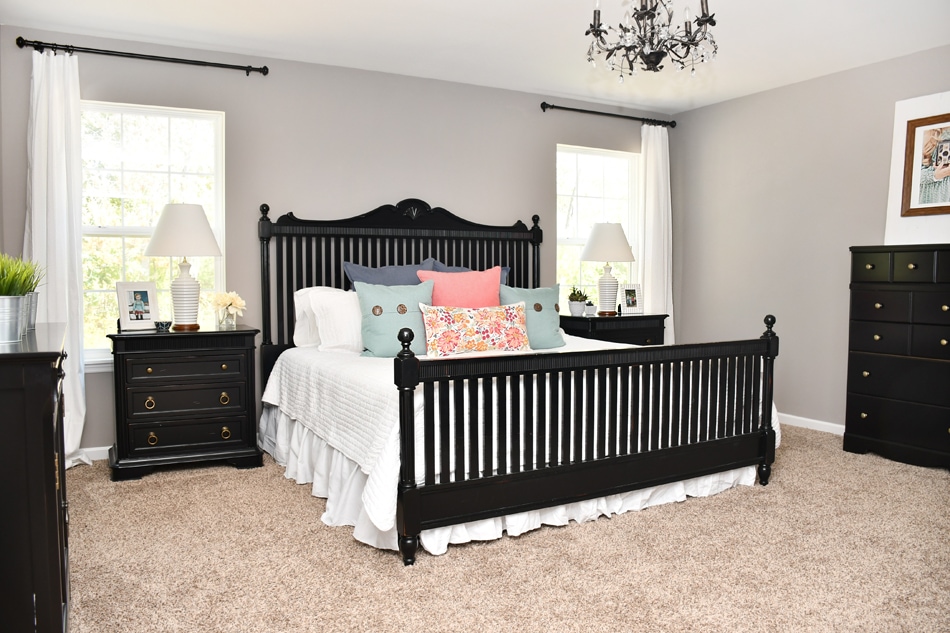 OK, now to the details… The new white coverlet and shams (king set for $73) and the white ruffle bedskirt are both from Amazon. All of the colorful accent pillows are from HomeGoods. I'm obsessed with pillows from HomeGoods. Just sayin'.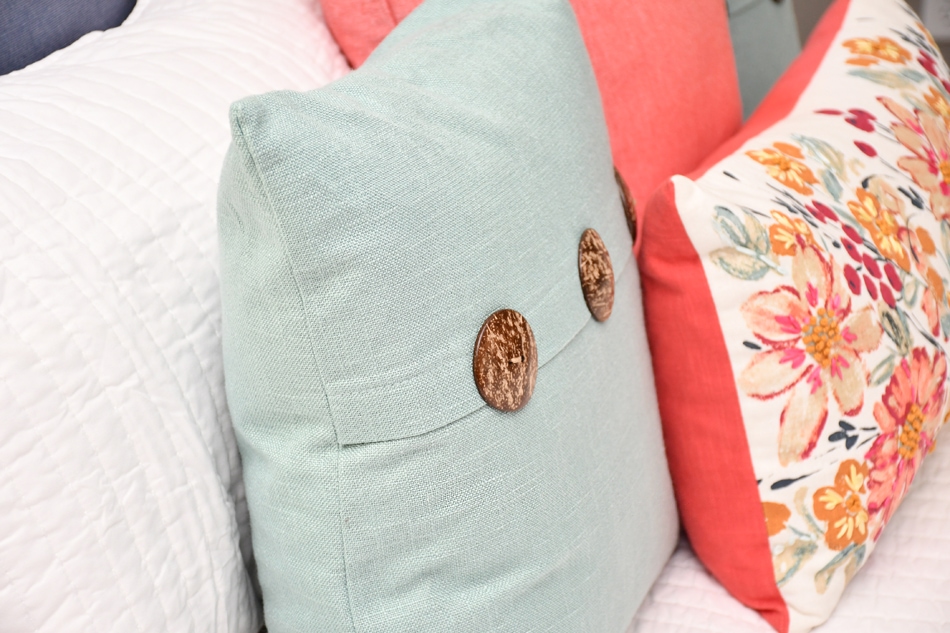 I first found this beautiful floral lumbar pillow and then chose some additional accent pillows pulling from that color scheme…. corals, blues, and greens.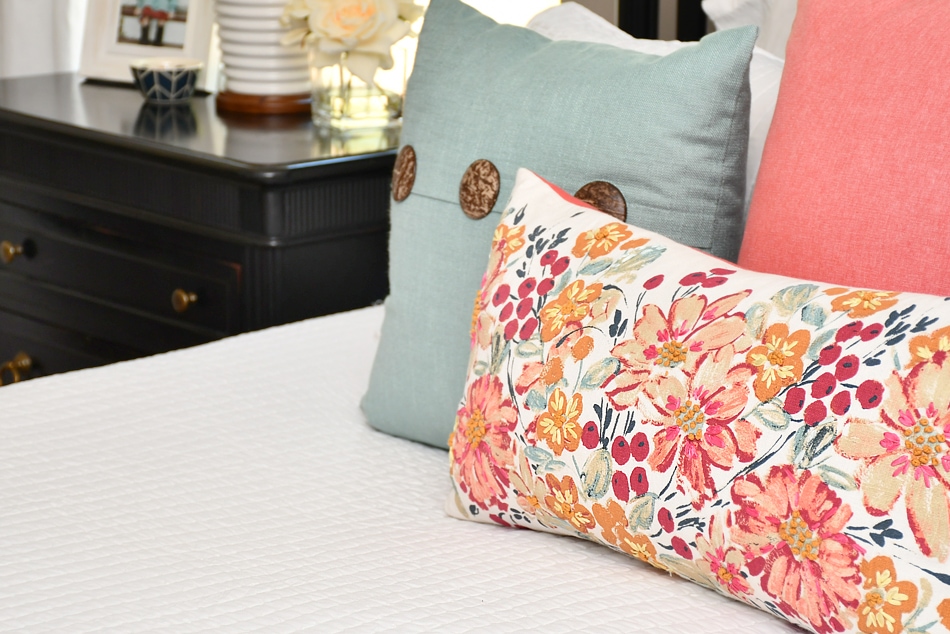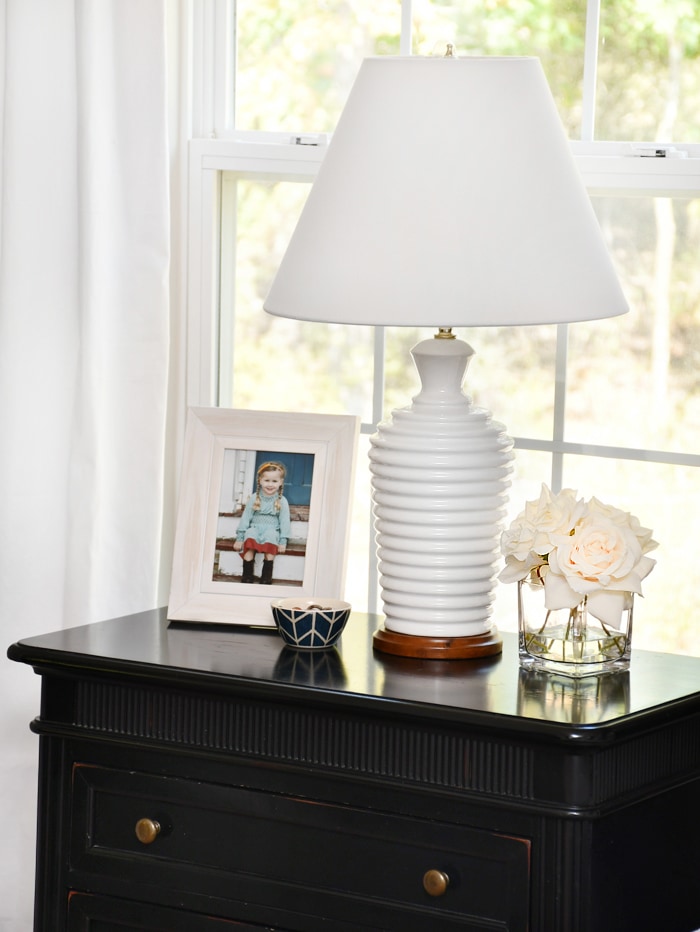 Now that we have the nightstands centered under the windows, we chose some new tall white lamps (from HomeGoods as well). Love the light wood bases on these to match some of the other wood accents I carried throughout the room.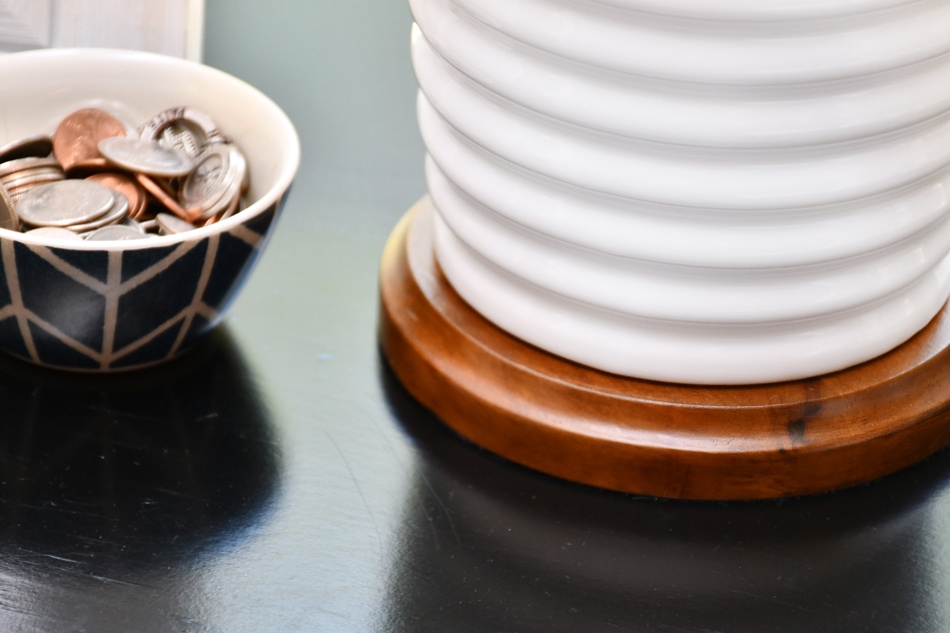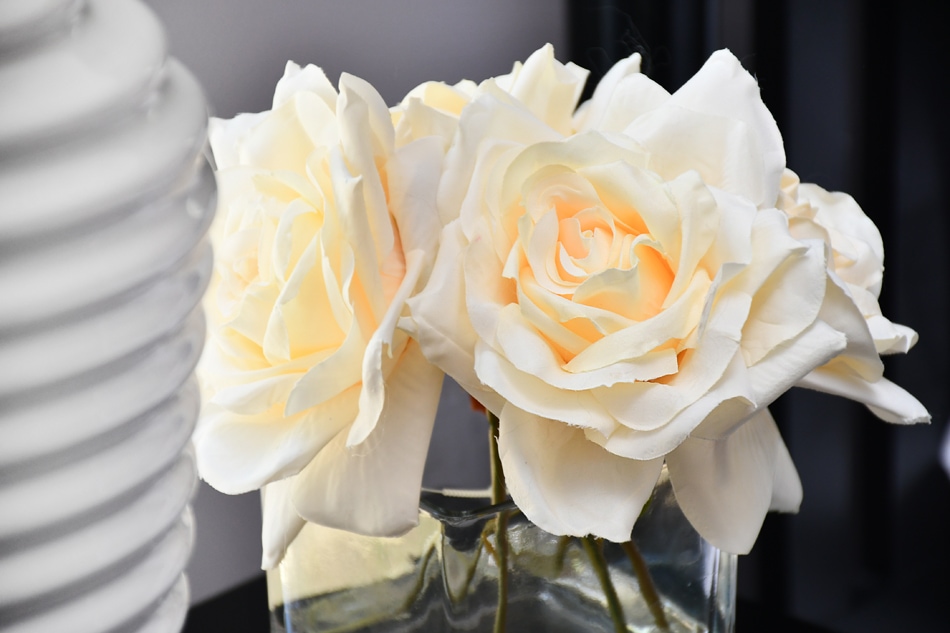 The new white curtain panels are from Amazon as well (set of 2 for $30, 96 inch length). The curtain rods we've had since we moved in. Love these rods since they're nice and thick, but don't cost an arm and a leg ($21 each).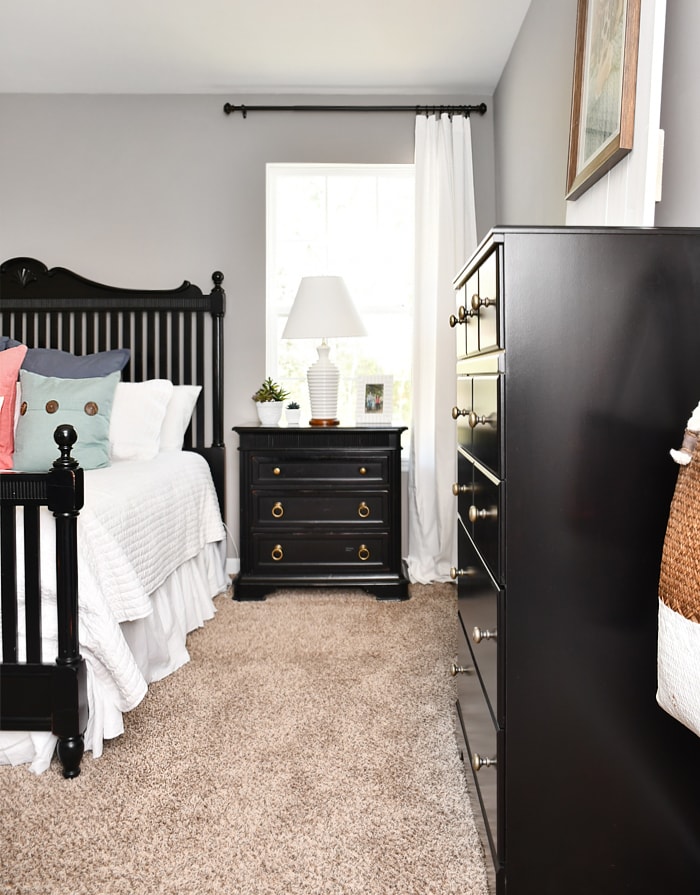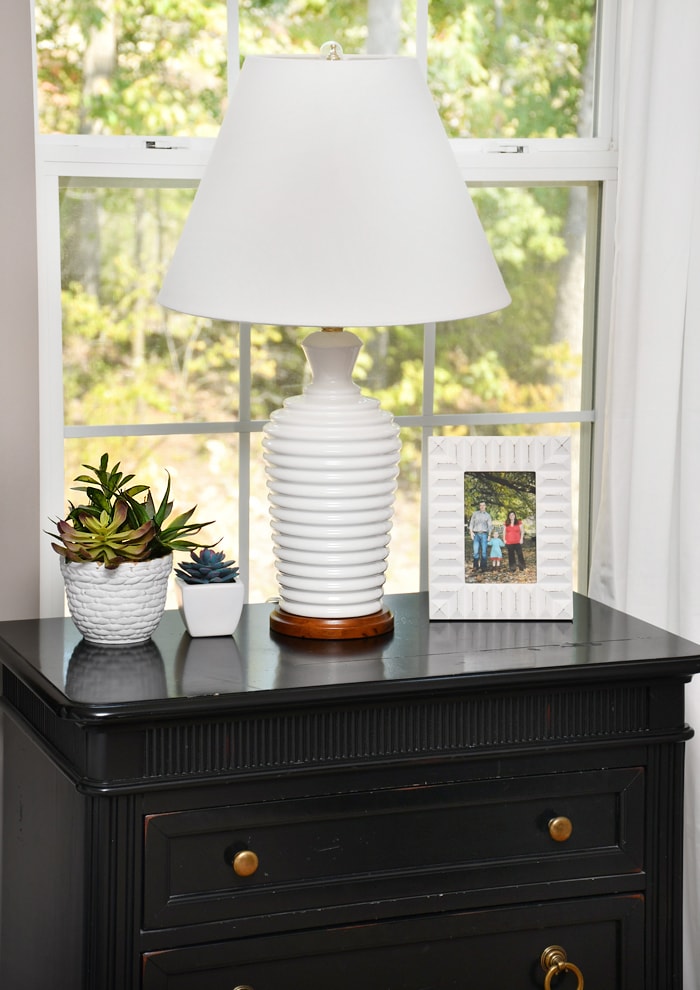 One of the ways kept a tight wallet with our budget master bedroom makeover was reusing old décor items and accessories by painting some frames and vases white to go with our new look. Definitely saved some money there.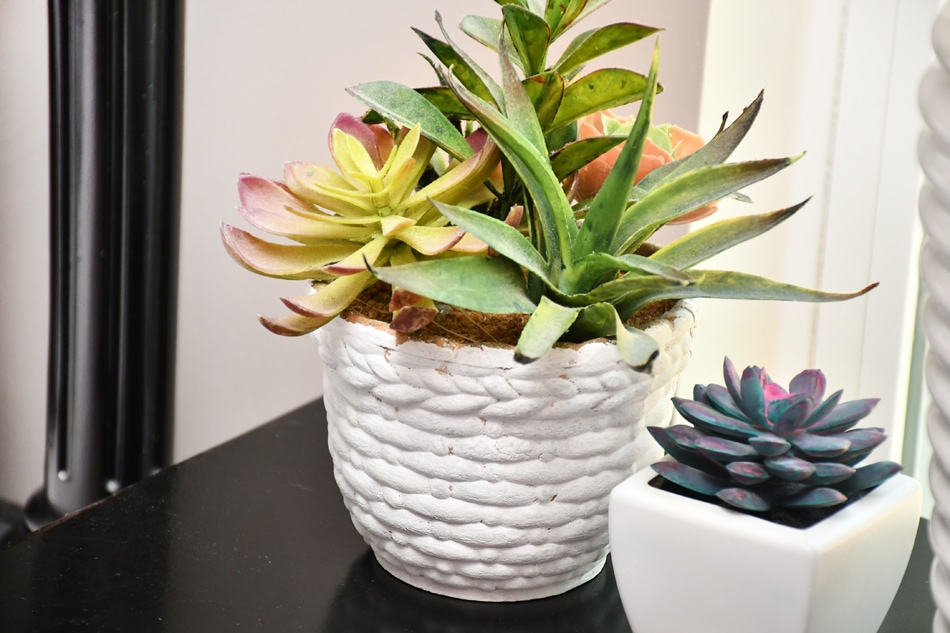 On the other side of the room is Ben's chest and my dresser. Girls have more clothes and need bigger storage, right?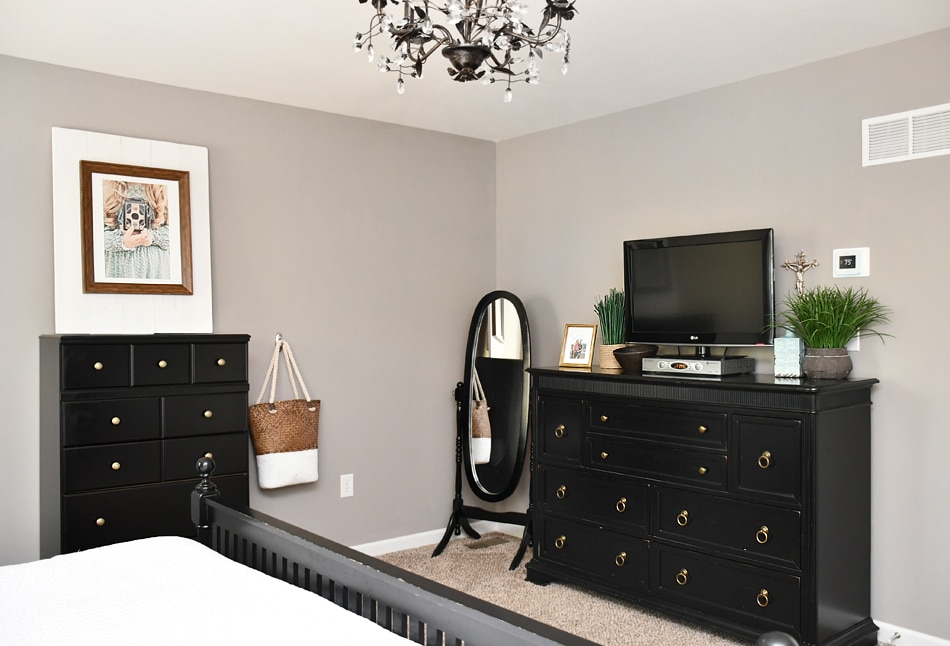 You can see some of the additional wood accessories we carried throughout the room. One of them is the framed photo of Ellie… I absolutely love this photo of her with those little chubby hands. It was already framed and I wanted to use it in this makeover, but the frame was too small. For an easy solution, we made a quick plank board out of leftover wood and painted it white. Then we just hung the framed print right on the plank wood wall art.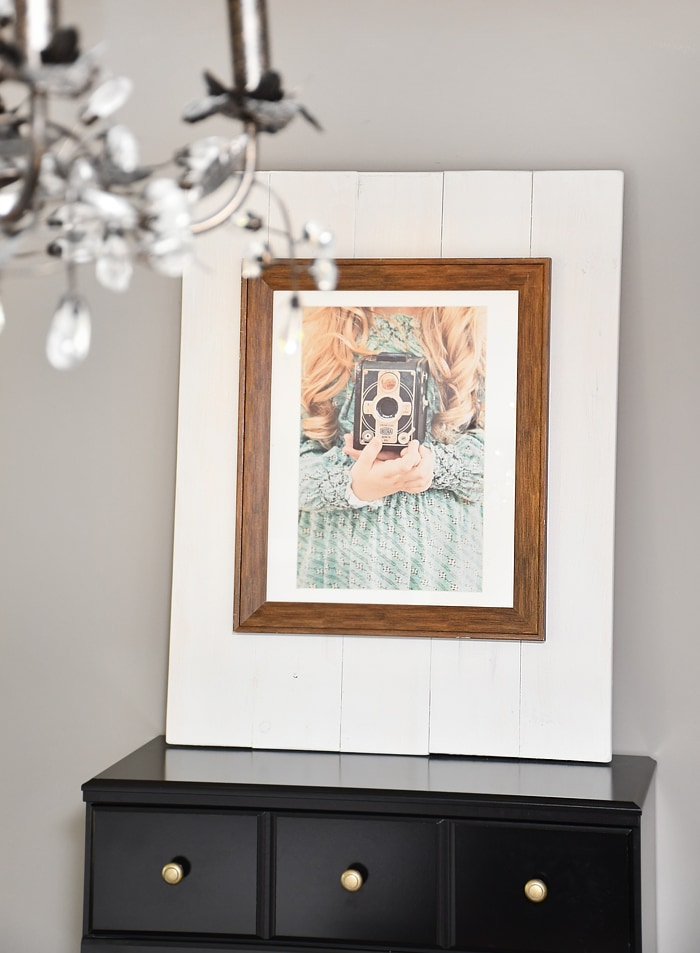 The chandelier we purchased from Joss and Main when we first moved into the home (it's now $147). I do wish it had a few more lights; it only has 5 and our bedroom is really dark since it backs to woods… but it is beautiful!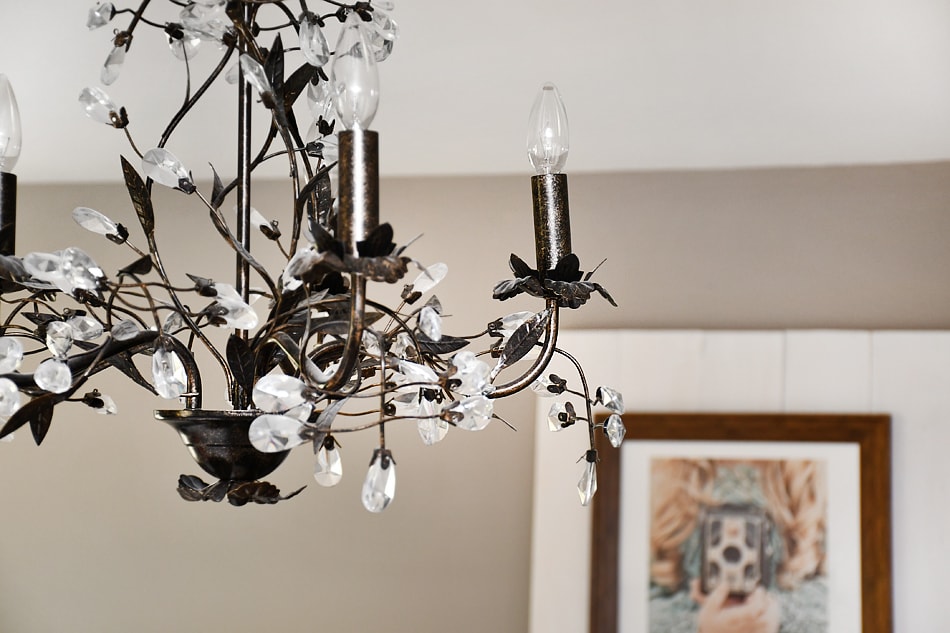 The dark chandelier also goes so well with our black bedroom furniture. I really love this set and am glad we found a way to use it in our new budget master bedroom makeover. The gold knobs and pulls are definitely my favorite part.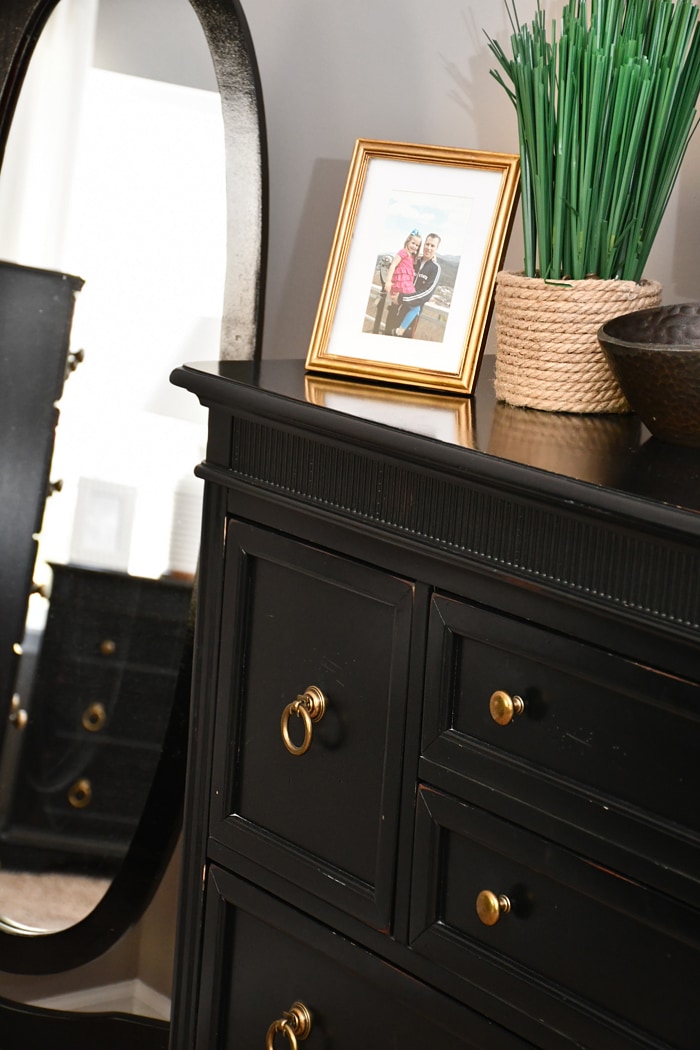 Swinging around to the other side of the room we have the double door entry and the door to our walk in closet. Then to the right of that is a little console table and the door to our master bath (working on an update for that room next).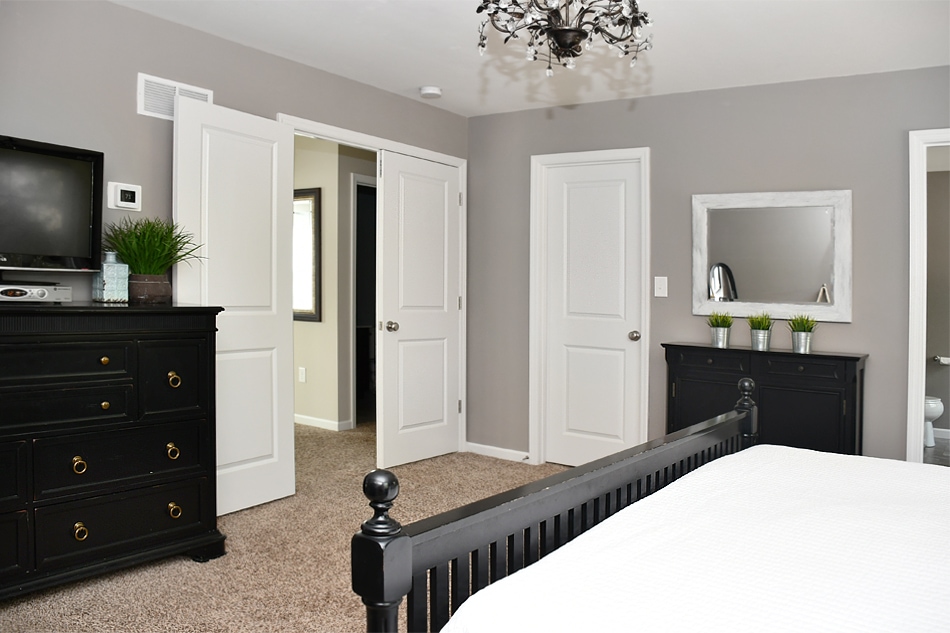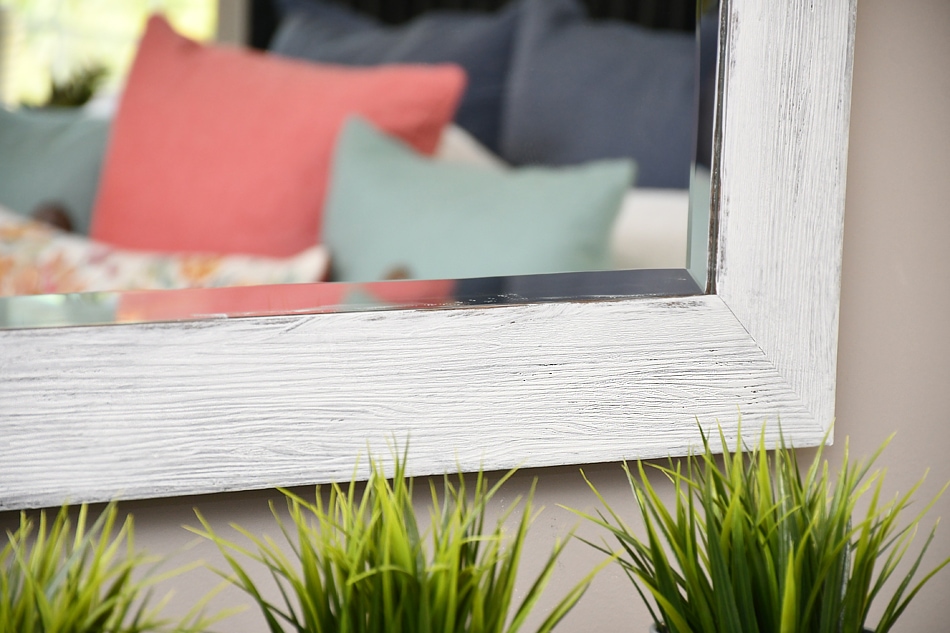 The mirror above the console table was sitting in our basement and had a rustic brown frame. I painted white to go with the other pops of white and then I finished that area with little greenery tin pots from IKEA.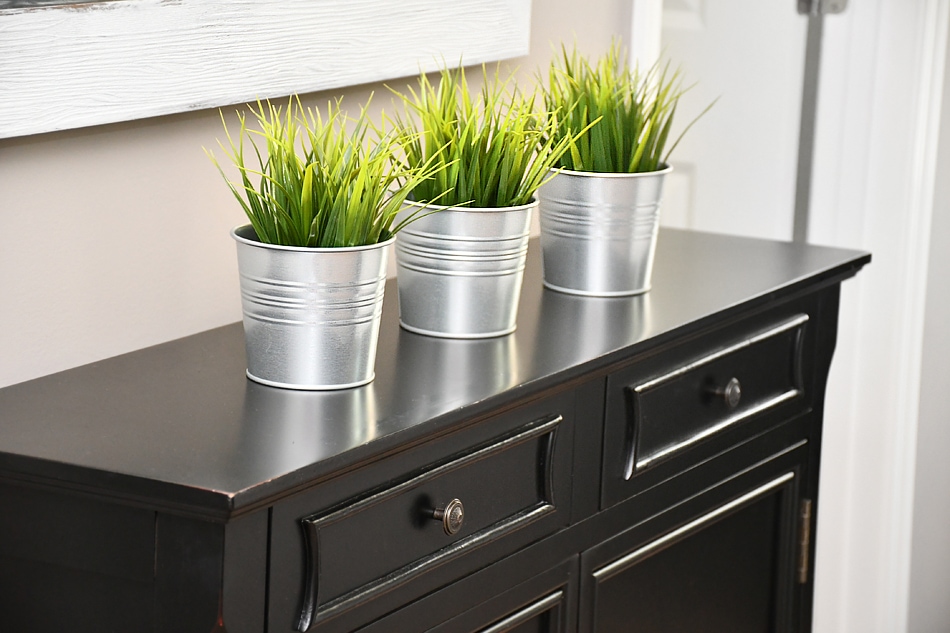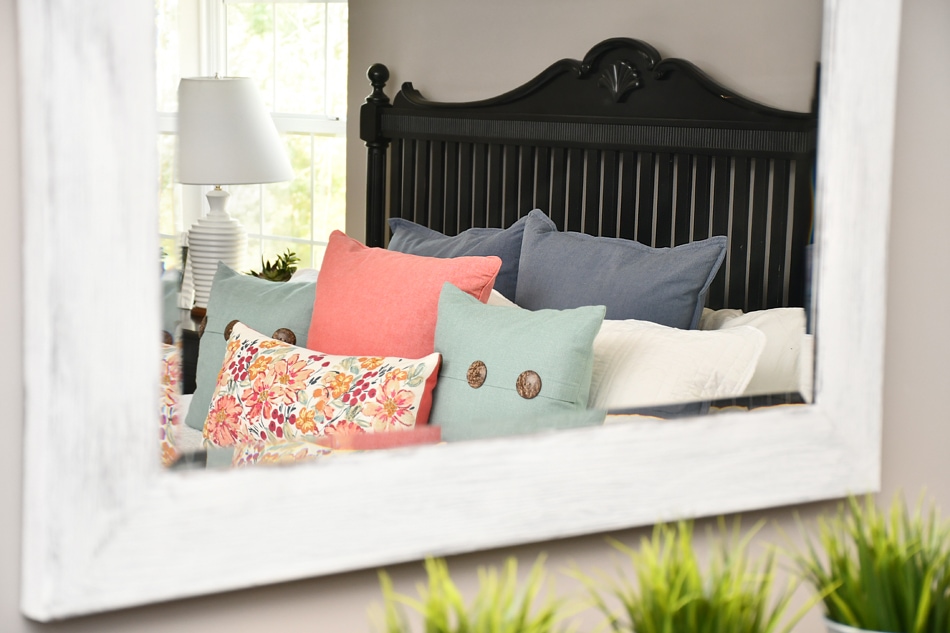 Overall we're totally smitten over the new lighter and brighter master bedroom makeover. Plus I'm so happy I didn't have to repaint or get new furniture to achieve my look! Amazing what new bedding and some accent pillows can do for a space, right?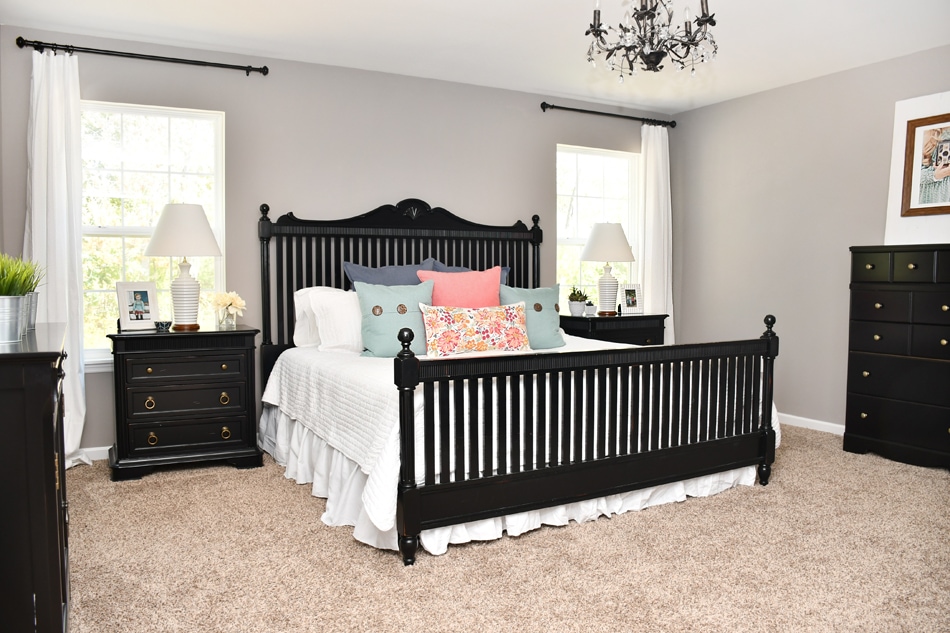 If you want to see more of our room makeovers,
click HERE.