For the past couple of weeks I've been working on our butler's pantry in our kitchen/breakfast room area. This space had been a little bland. With the white cabinets, light walls, and white dishes, the lack of color left the area dull and boring.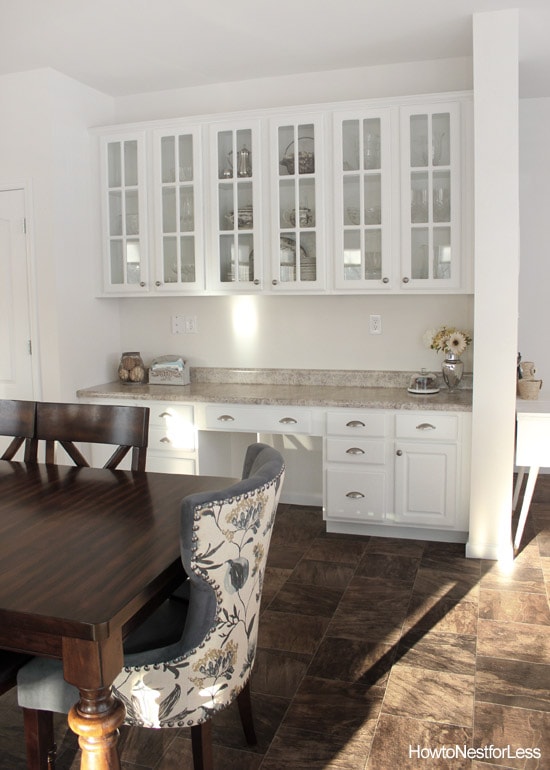 The first thing we did was add a white subway tile backsplash. Yeah, still no addition of color but at least it added some textural interest. We completed the backsplash in our kitchen a couple months ago and just never got around to the butler's pantry area. Luckily it only took a couple hours and we had all of the supplies on hand from the kitchen project.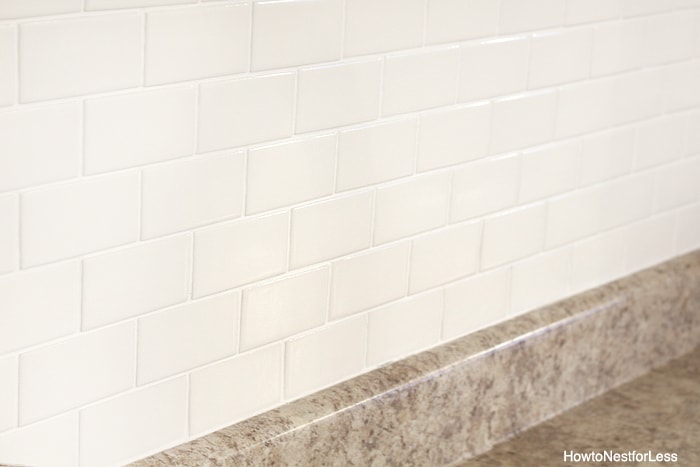 Next I prepped the back of the glass front cabinets to paint. I decided to use the same color we have in our adjacent sun room and in the entryway foyer on the inside of my front door .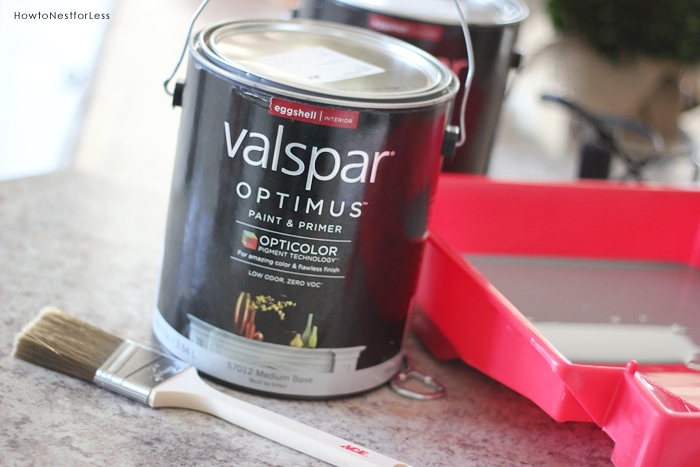 I removed everything from the cabinets and gave the backs 2 quick coats of paint with a 2 inch angled brush.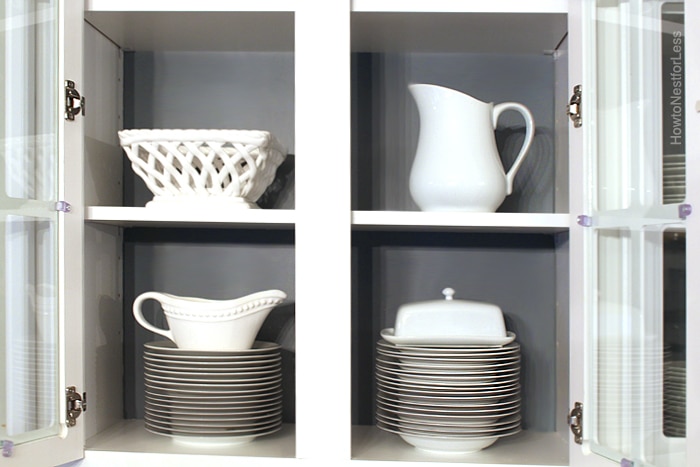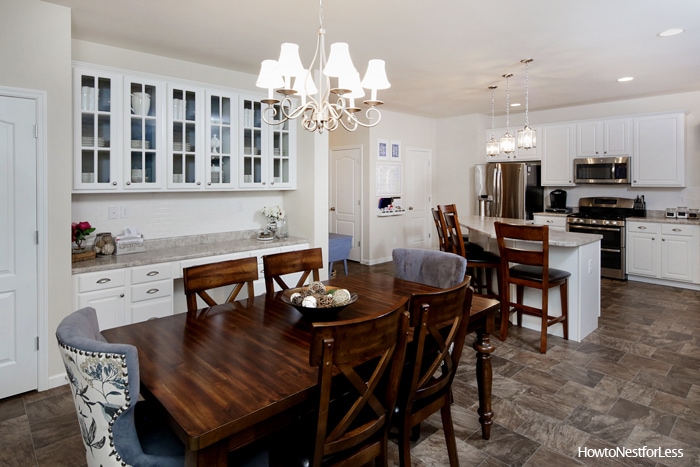 Unfortunately yesterday was extremely dark and gloomy outside so I couldn't get any good pics showing off how the blue gray color shines during the day.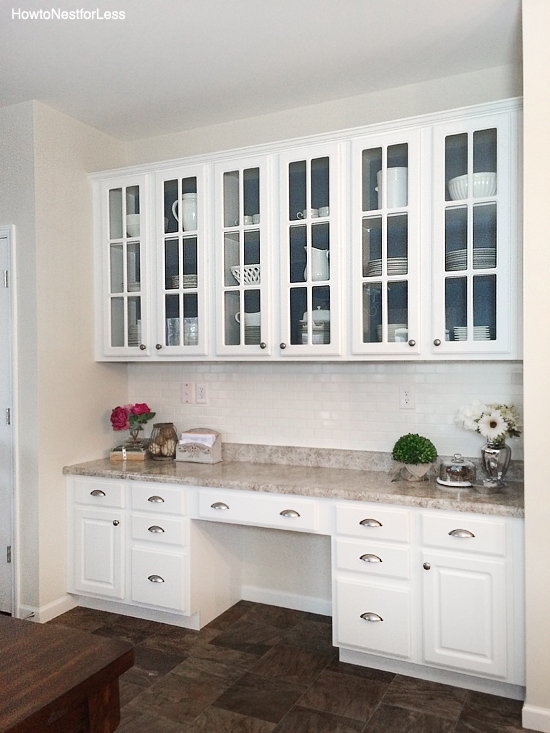 But I love how the color at least give my white dishes a nice contrasting backdrop. Plus that blue gray color runs throughout our main floor, including our family room and kitchen.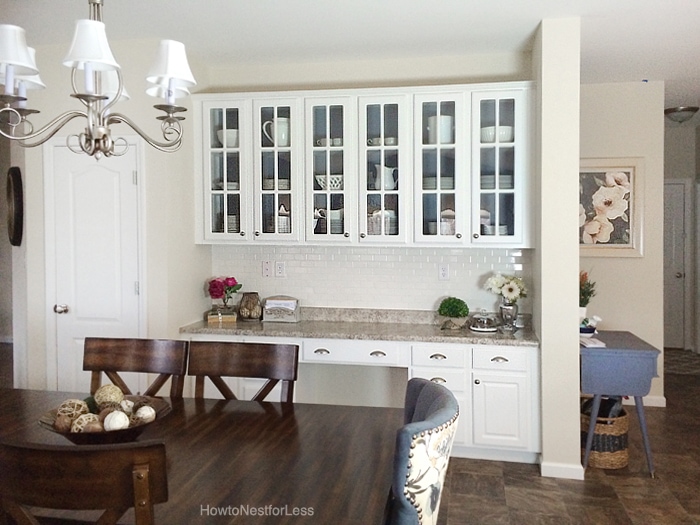 I actually pulled that color from our breakfast room chairs that I purchased from World Market. These chairs were the inspiration for my home color scheme. Definitely love at first sight!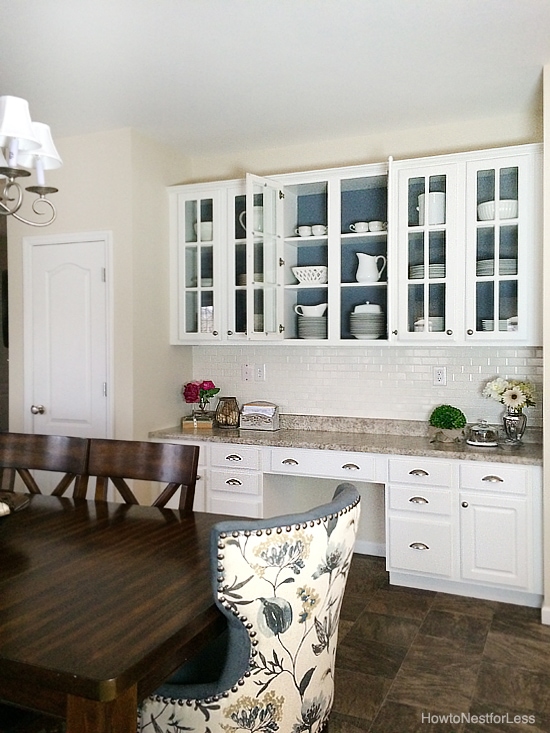 So notice there's no chair at the butler's pantry desk? Yeah, that's because I think I want to remove the desk feature. Maybe put a wine fridge in that space instead? Or just another cabinet? Or a DIY wine rack? I'm taking suggestions!
I really wish I had some better photos that show the color a bit better, but time was not on my side. As a full time working mom I only have nights and weekends to work on projects. It's dark by time I get home. And if mother nature decides not to give me a little sunlight on the weekends to shoot my photos, there ain't nothing I can do.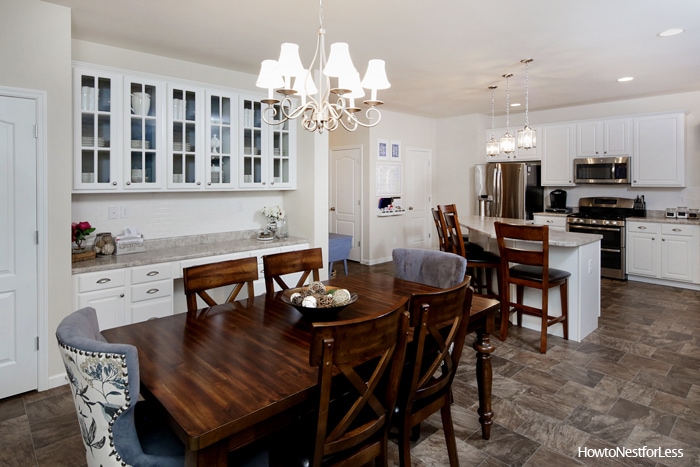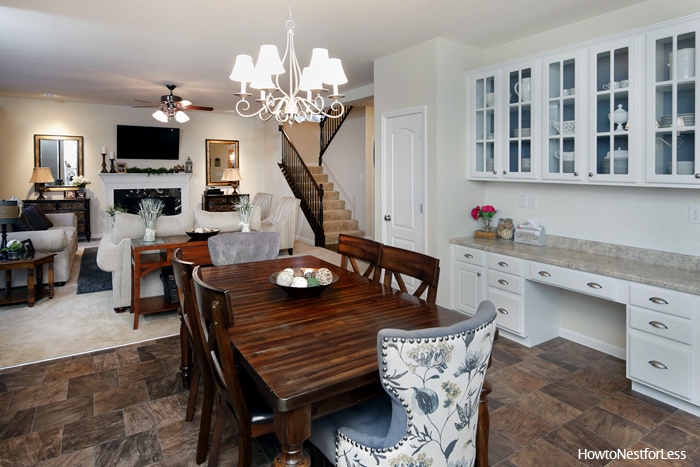 I'm just ready for Daylight Savings time and Springtime.
How about you?
I actually worked on some Spring craft projects over the weekend too.
I'll be sharing one of those later this week!