We went to a little Super Bowl party over the weekend with our old neighbors. I have to admit, I mostly went for the food. I decided to make something new this time and thought I would share the yummy recipe with you guys today, especially since they were a hit at the party!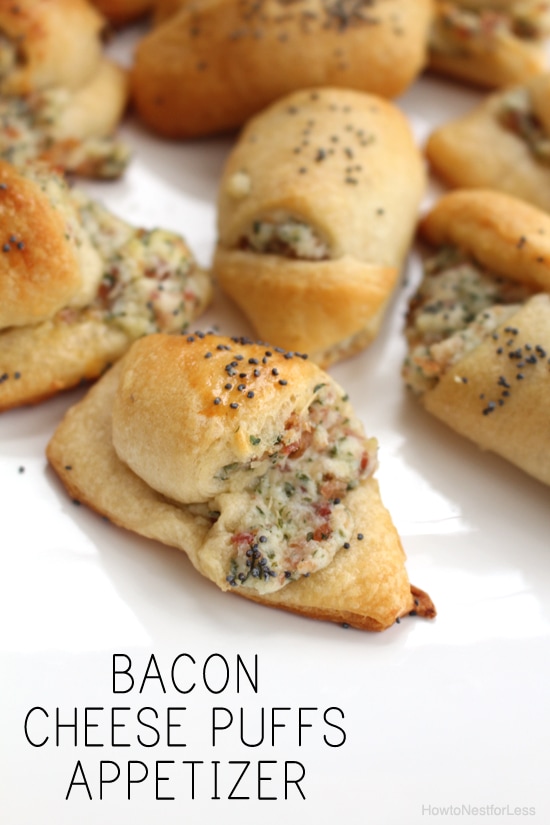 INGREDIENTS:
1 package (8oz) cream cheese
Cooked bacon (crumbled)
1/2 cup grated parmesan cheese
2 tbsp chopped parsley
1 tbsp milk
2 cans of crescent rolls
1 egg
Poppy seeds
DIRECTIONS:
Preheat oven to 375ºF.
Beat cream cheese, bacon, parmesan cheese, parsley and milk in small mixing bowl until well blended.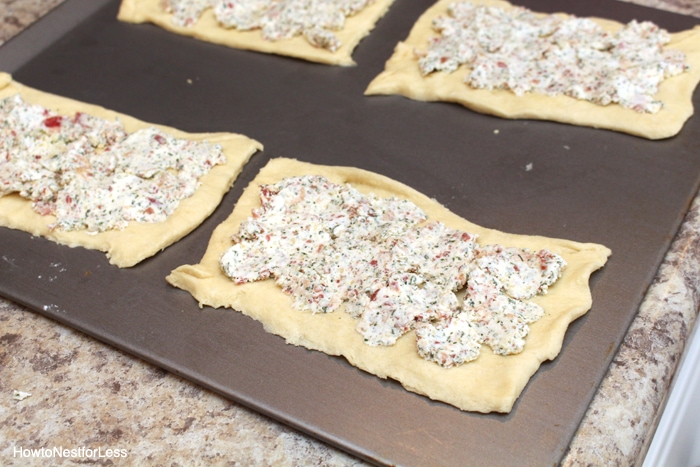 Separate dough into 8 rectangles, firmly pressing the perforations together to seal. Gently spread 2 spoonfuls of cream cheese mixture onto each dough rectangle.
Cut each rectangle in half diagonally both ways, then in half to form 6 triangles. Roll up the triangles starting at the short ends.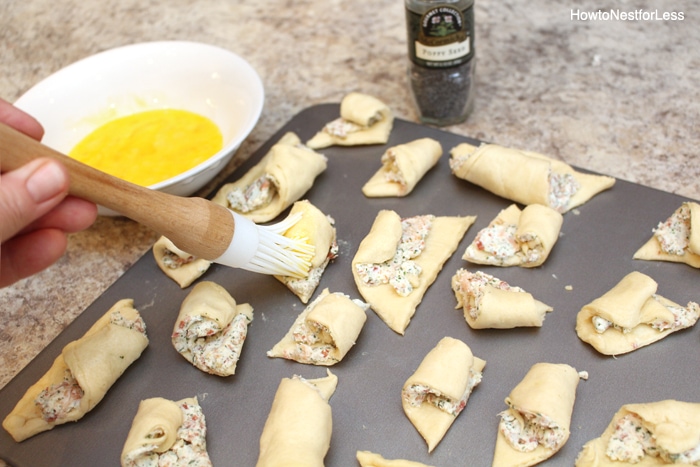 Place on pre greased cookie sheet and brush with egg. Sprinkle with poppy seeds.
Bake 12 to 15 minutes or until golden brown.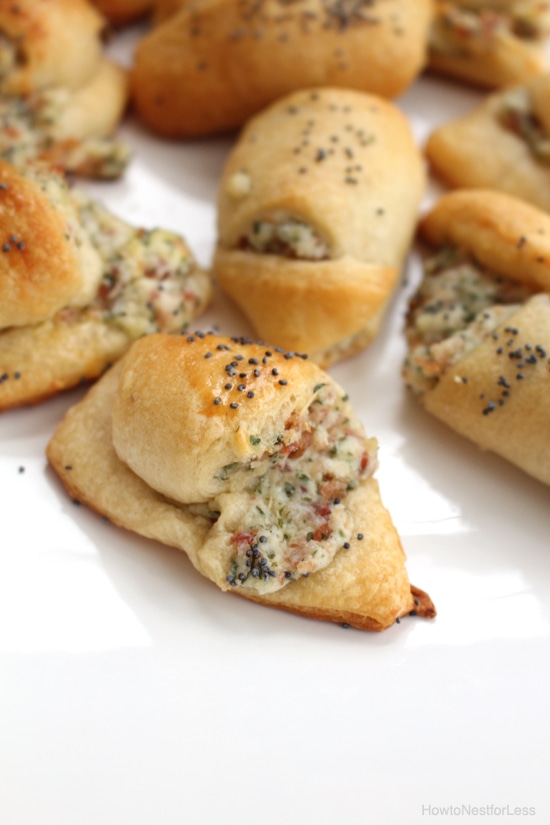 Trust me… If you like bacon, you'll LOVE these!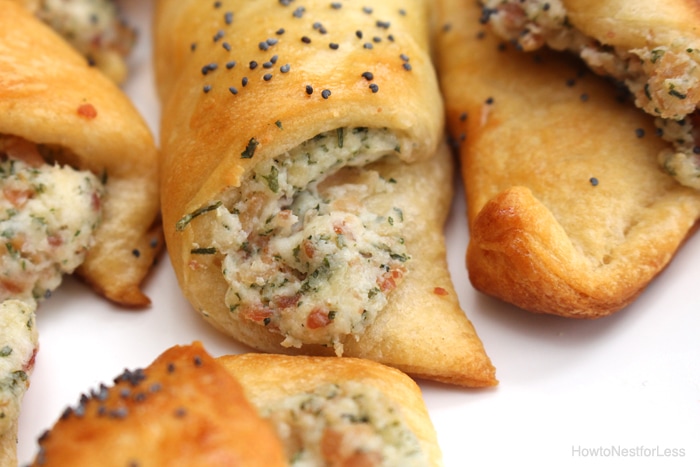 This recipe makes 4 dozen bacon cheese puffs.
Yeah, might want to make two batches. They go fast!