I love getting a peek inside celebrity homes. Not only because I'm nosy, but because their designs give me inspiration. Yeah, I know I'll never have a Tom Brady and Gisele Bündchen kitchen, but I can take elements from their ceiling treatment or flooring and use them in my own home.
This tour is from a 2013 article in Architectural Digest. The architecture is by Landry Design Group, and Joan Behnke & Assoc. oversaw the interiors. Come on… let's take a peek inside!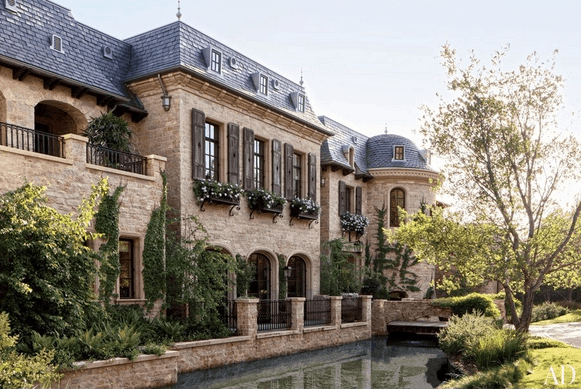 The Exterior
Because of course Tom and Gisele would have a moat.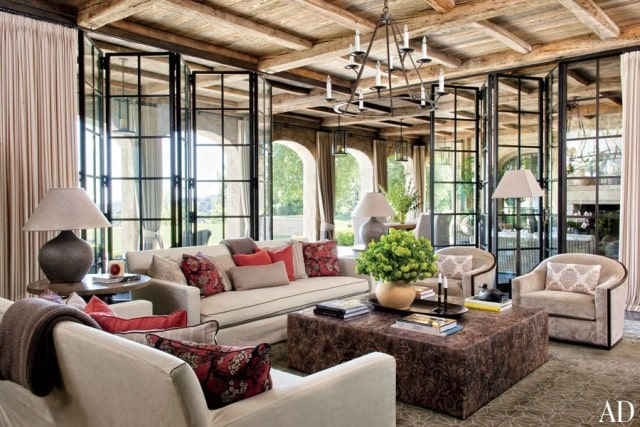 The Family Room
Love the wood beams throughout the home.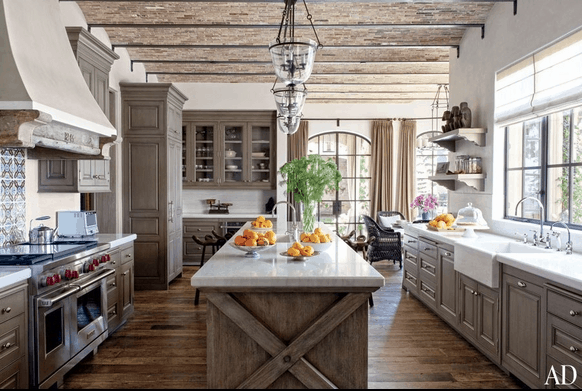 The Kitchen
Wow, talk about my dream kitchen. Hubba hubba.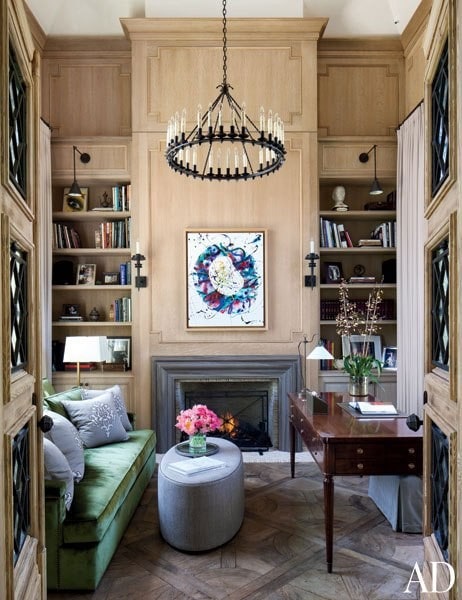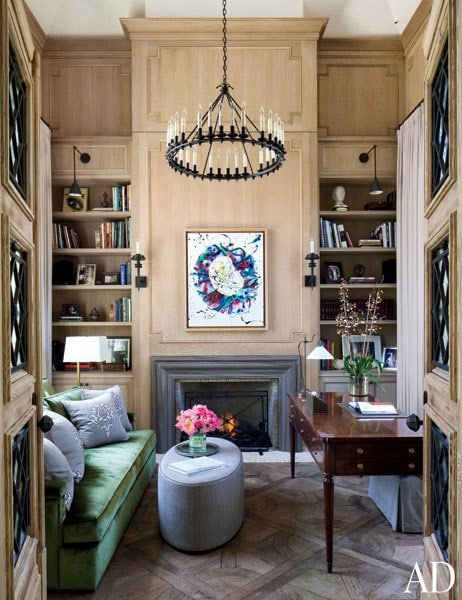 The Library
The small space has a big impact.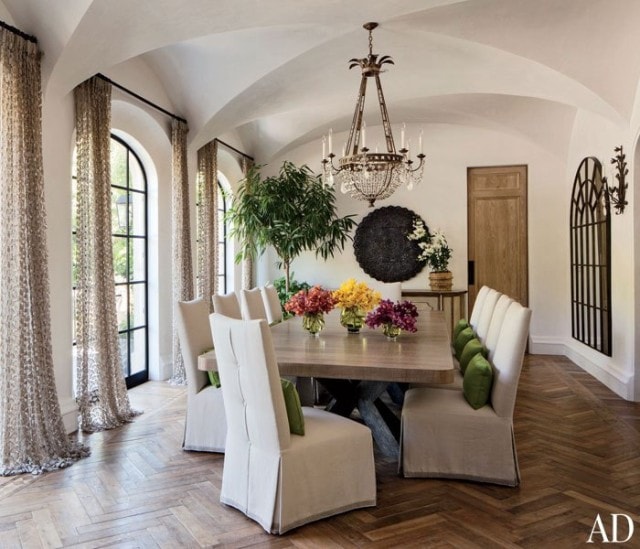 The Dining Room
Simple yet sophisticated.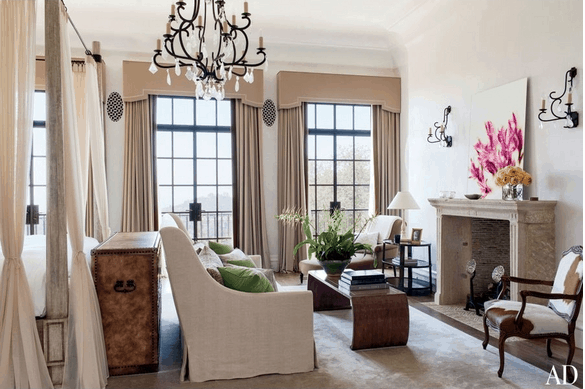 The Master Bedroom
Yep, this is seriously a bedroom. Wowza.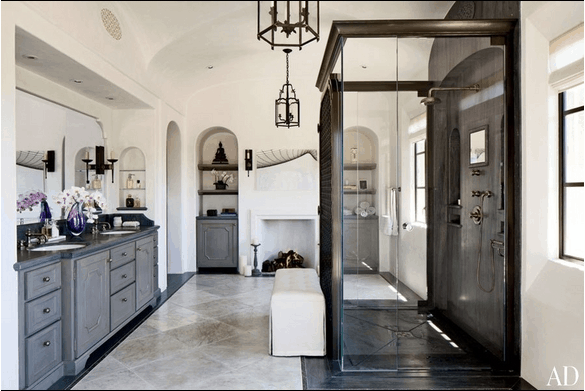 The Master Bathroom
Love the color of the cabinetry. And the fireplace.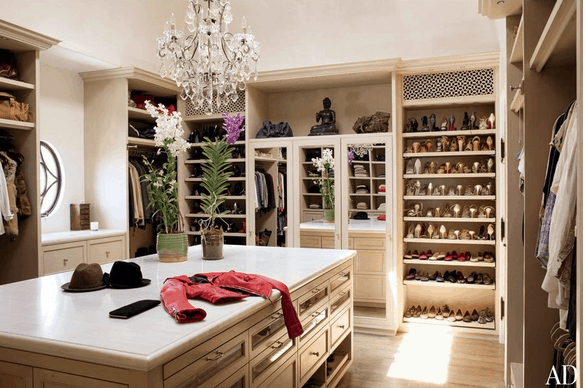 The Walk In Closet
This actually looks quite modest for the biggest fashion model in the world.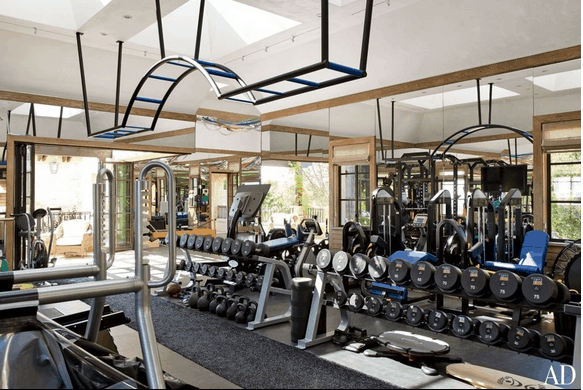 The Home Gym
This looks more stacked than my local YMCA.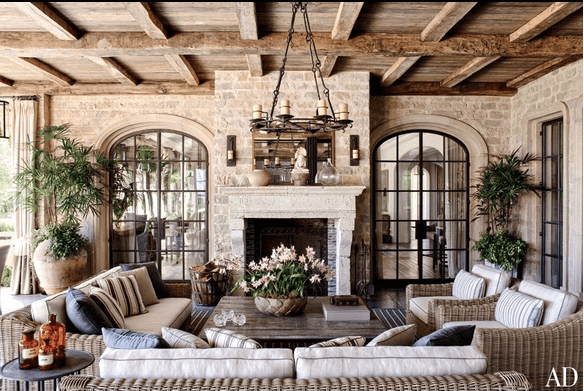 The Loggia
This is where I would be spending all my free time!
---
There's lots of more photos on Architectural Digest's website.
Seriously swoon-worthy stuff.
WHICH ROOM WAS YOUR FAVORITE?