IF YOU WANT TO SEE THE UPDATED ROOM, CLICK HERE.
When we first moved into this home I wanted a bunch of neutral tones throughout. I thought it would be easy to decorate for holidays or switch out décor and accent pillows, rugs, etc on a whim. But I just wasn't feeling it.
So about 2 weeks ago I asked you guys on my Facebook page if I should paint my sun room a charcoal gray color. The response was overwhelming. Not even kidding 100% of people said YES, get out the paint brush and get to work. So of course I did. And I'm totally loving this new color!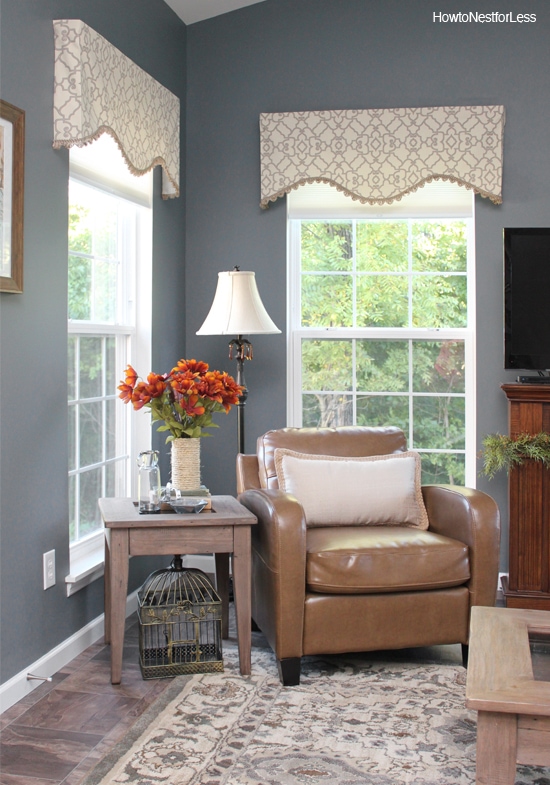 If y'all don't remember, here's what the sun room looked like before…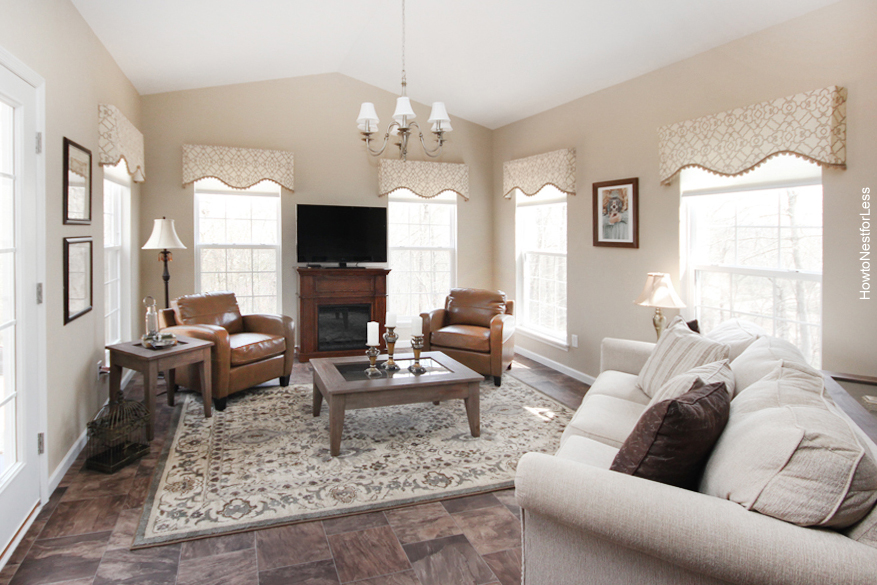 And here is the room now in all of its charcoal glory.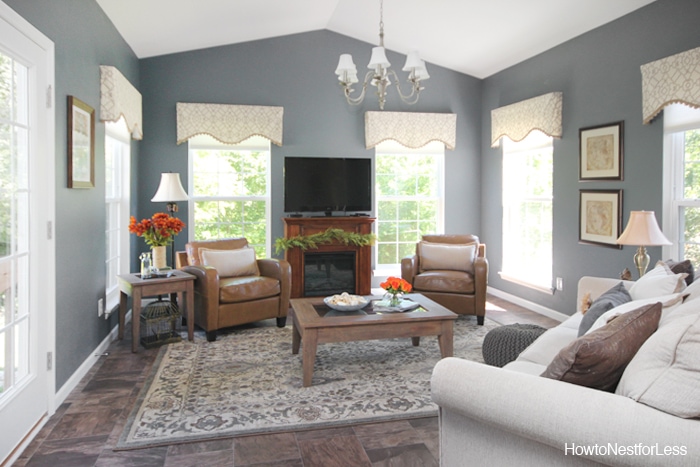 I pulled the color from our breakfast room chairs that I purchased from World Market when we first moved into the home. The back of the chairs have a beautiful floral fabric and the fronts are a blueish charcoal gray.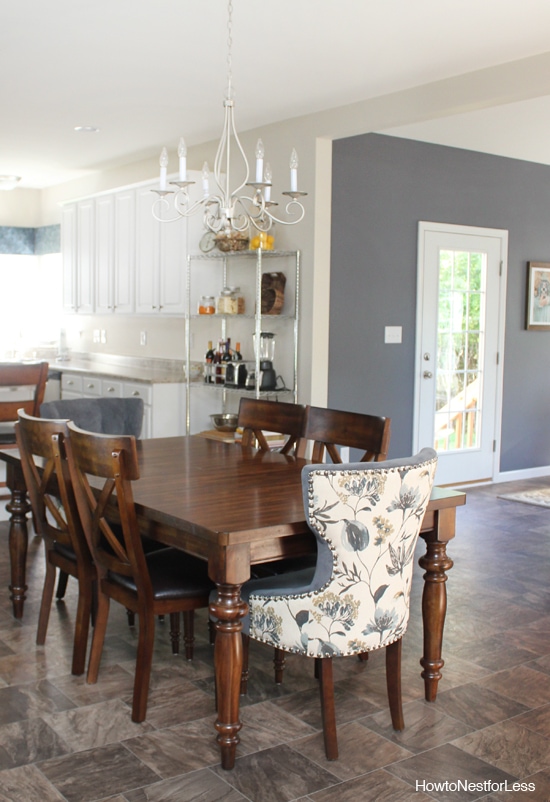 I chose the color Bottlenose Dolphin by Valspar Optimus Paint at Ace Hardware. Only 1 coat to cover up the old color, plus the entire room took less than a gallon.
And I cut the entire room by hand without taping, including the vault. Yep, pretty proud of myself.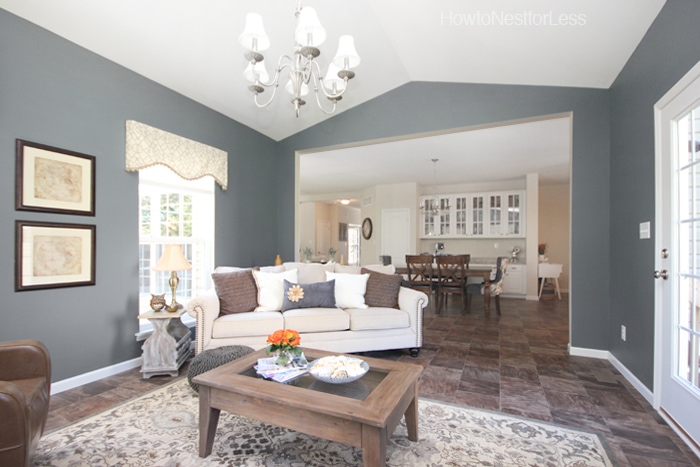 I purchased a charcoal colored pillow from Gordman's for the couch and added a $1 burlap flower I picked up from Dollar General.  I also snagged a new orange rose arrangement from HomeGoods.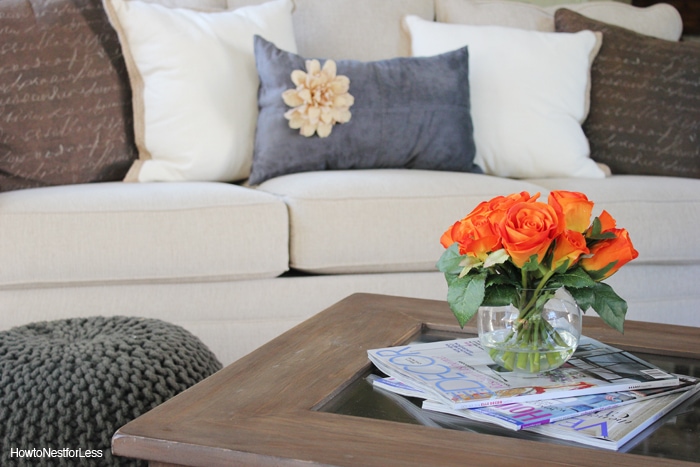 I found some additional orange flowers for my DIY rope vase to put on the little end table in the corner of the room.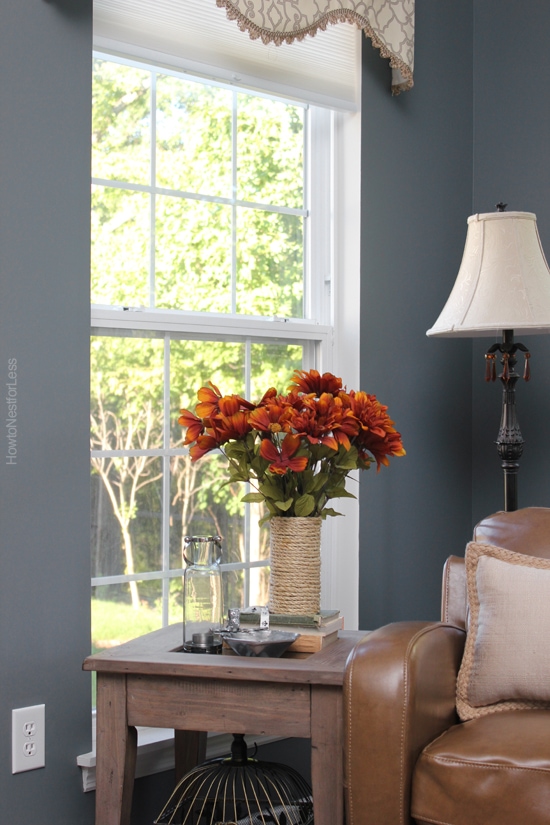 And I grabbed this cool geometric bowl from TJ Maxx for $8 and filled it with some yummy smelling potpourri. Seriously, the best smelling stuff ever. I now walk in this room just to get a whiff of the vanilla goodness during the day.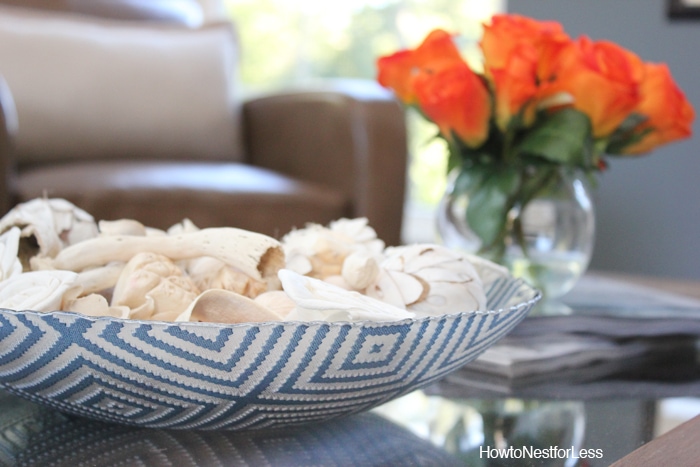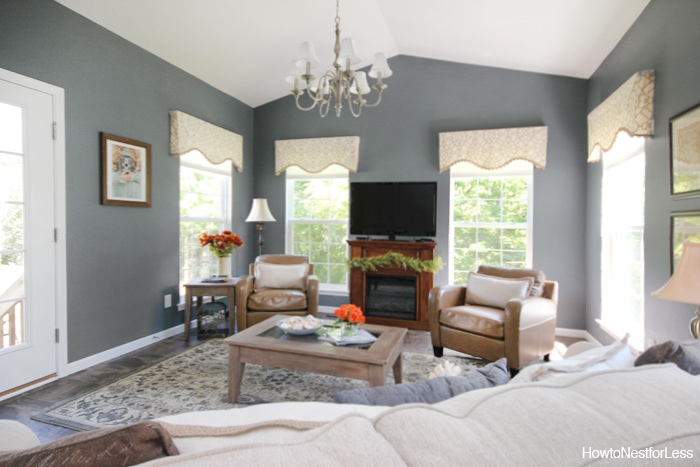 And you guys know I had to throw a bird in this room somewhere.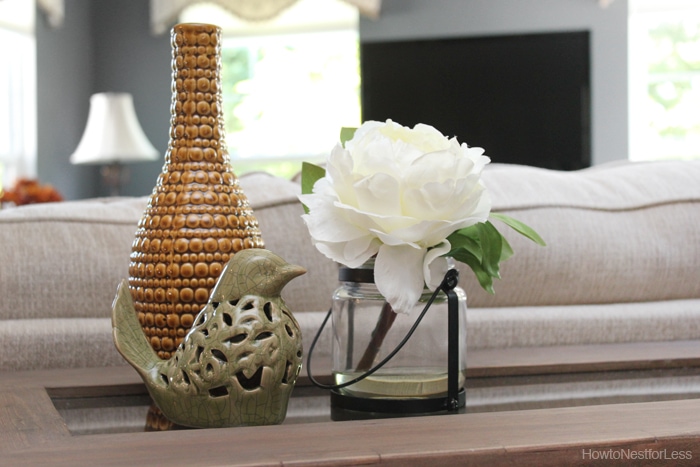 I love how the board mounted valances pop off the charcoal walls now. Definitely much better than before. Now I just have to work on that ugly electric fireplace and TV.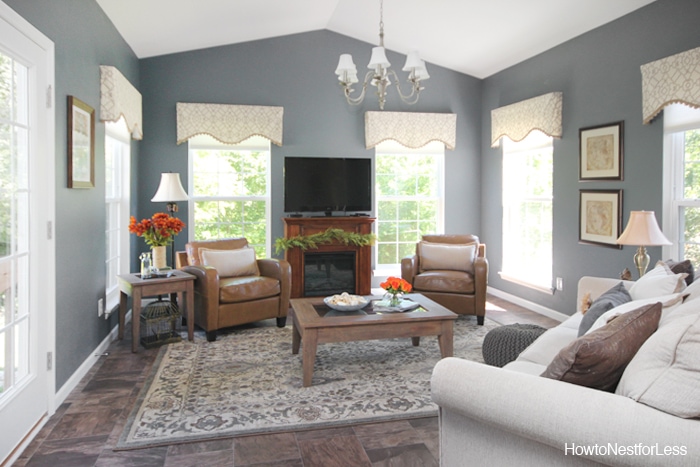 IF YOU WANT TO SEE THE UPDATED ROOM, CLICK HERE.
For now I'm LOVING this new color and how it goes with the adjoining family room and our breakfast room. It's kind of making me want to go bolder in other rooms in our house. Guess I'm off to buy more paint…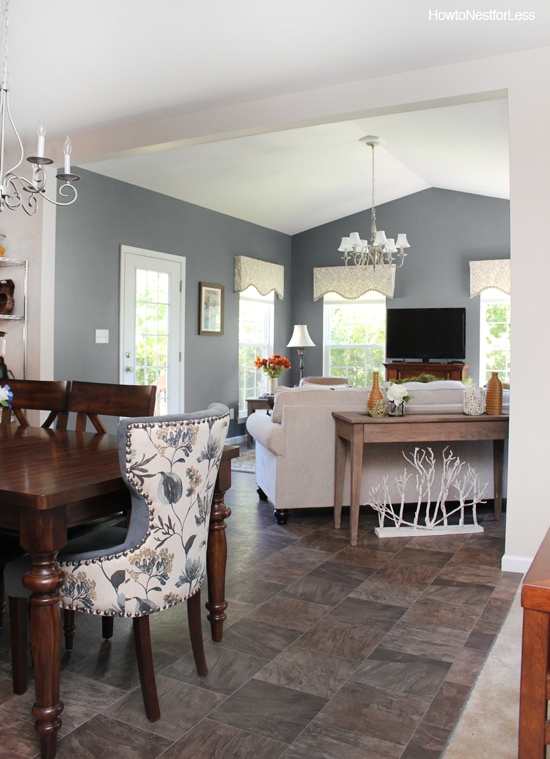 So, what do you think?
Charcoal color much better than before?
Are you into bold colors, or love to stick with neutrals?