Well sometimes I make a few small updates around the house that don't really require a full post. Well, at least in my eyes. First up? My updated kitchen landing table.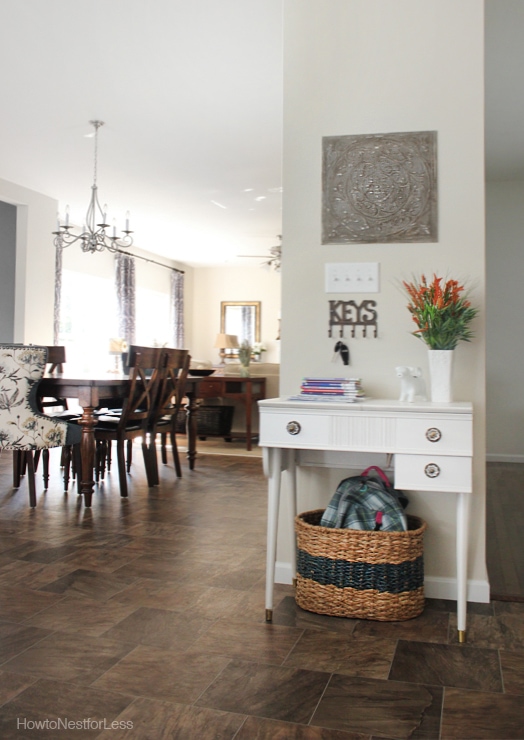 I didn't really change the table, but I took a suggestion from a reader and added a little basket underneath for my kiddo's backpack. This way she knows exactly where to find her bookbag, a designated space so we're not searching every morning.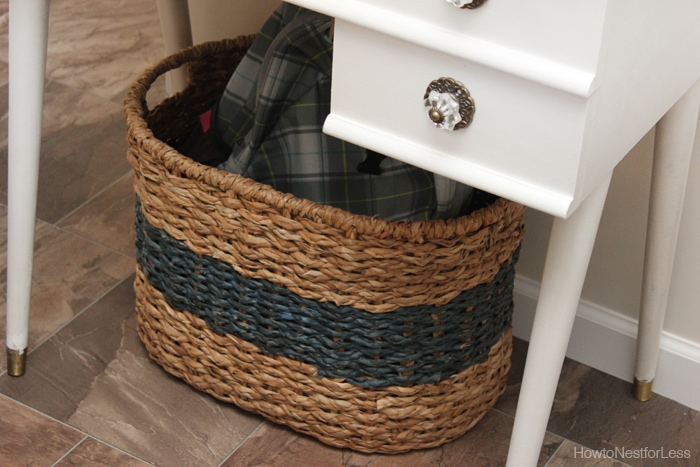 I also had some artwork hung above the old landing table, but it was white and kind of got lost on the wall. So I took a little Paris Gray Annie Sloan chalk paint and quickly covered the artwork. Nothing neat or perfect, just a quick and messy coat. Then I distressed and finished it off with some dark wax.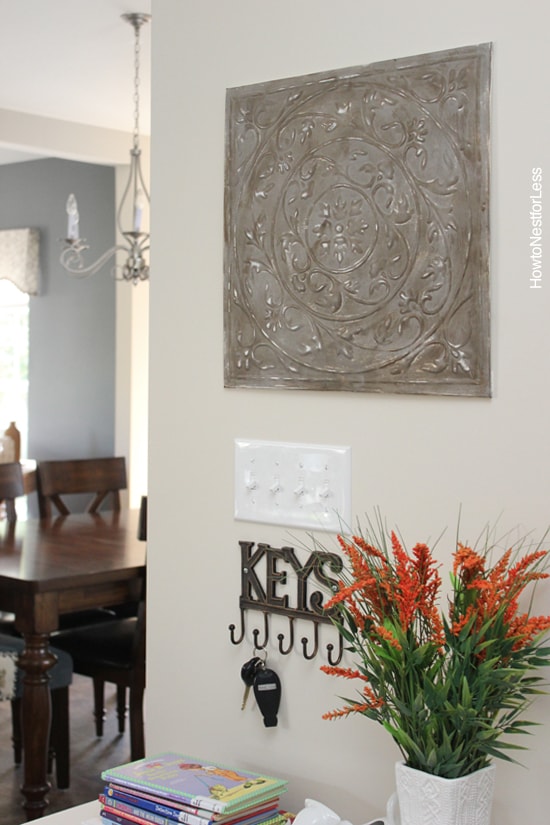 I think it now looks much better on the wall, plus goes with the grayish blue tones I have on the rest of the main floor, especially my sun room and family room.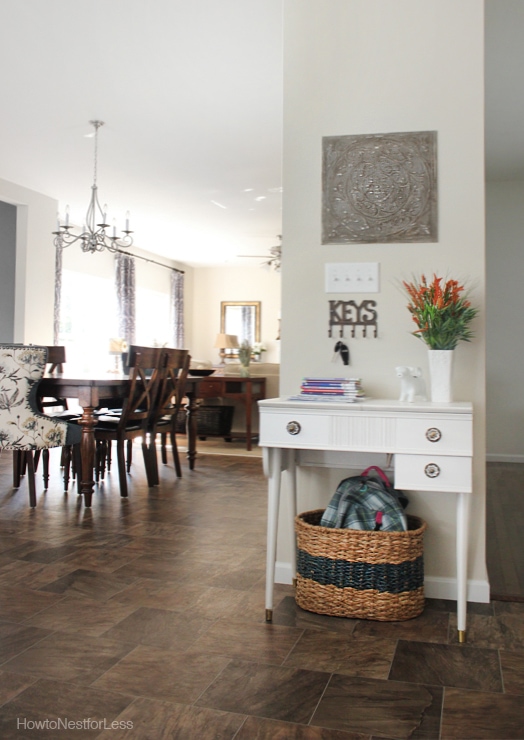 I've also been reconfiguring our entry foyer. Since I moved our old console table to the family room I've been looking for something new to fit this space. For now I found an old bench that needs some love.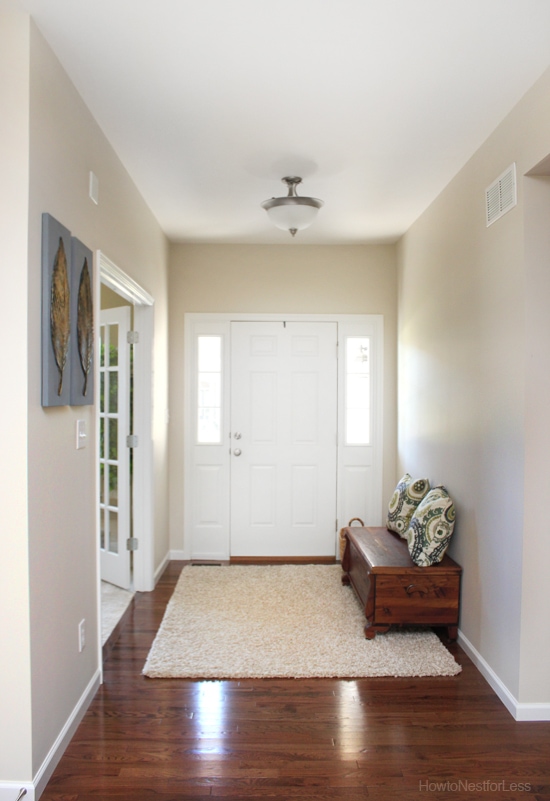 It's in pretty rough shape on the top so I'm toying around with the idea to paint it. But I'm finding it harder and harder to cover up beautiful wood pieces these days. Anyone else?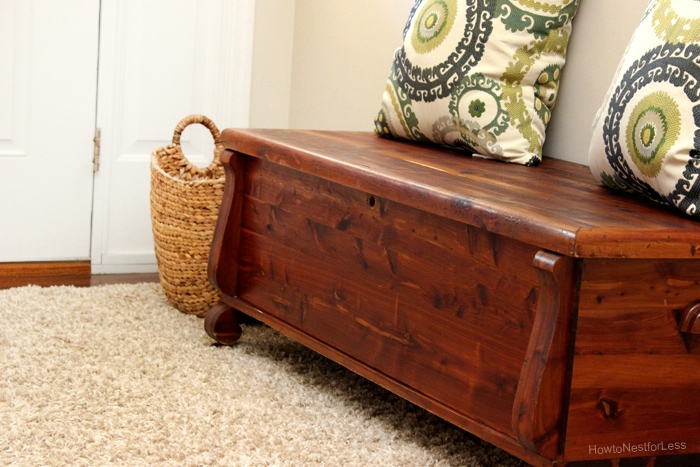 I hung my Goodwill leaf art across the hall in the foyer now that I have new kitchen metal shelving that's in its old home. Yeah, still have a lot of work to do in the entryway but at least I'm making some progress.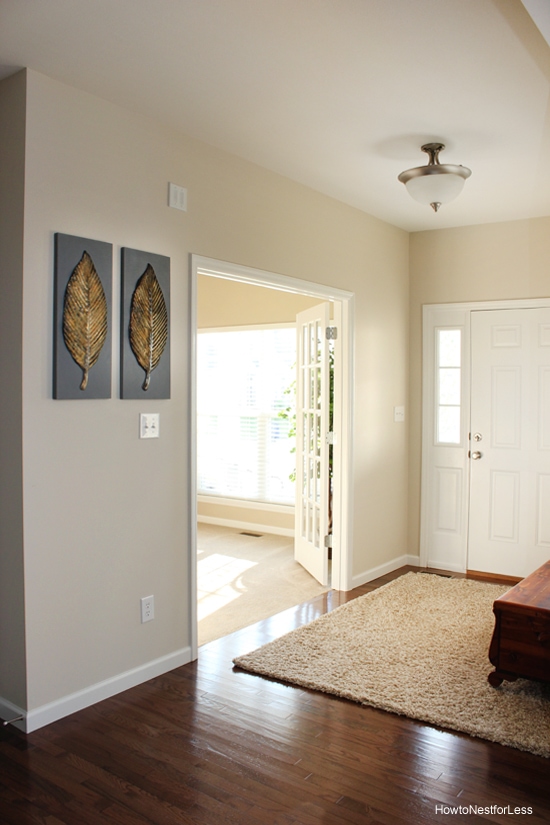 I'm thinking new area rug, picture frame moldings and chair rail, a shelf/hook system above the bench if I keep it here… Not 100% sold on the bench staying here but maybe once I get started on the space it will feel more welcoming. Otherwise this puppy is moving upstairs to the loft. And getting a coat of paint?
What's your input on the foyer?
Practical boot bench, or a wow statement piece instead?
And paint the bench or not?