As I'm putting some finishing touches on my own family room, I'm already starting to work on my next space: my sister's living room.
She already owns a cream sofa and loveseat (from our old family room and sun room) but now it's time to fill the place with some textiles and accessories.
Here's the mood board I have thus far…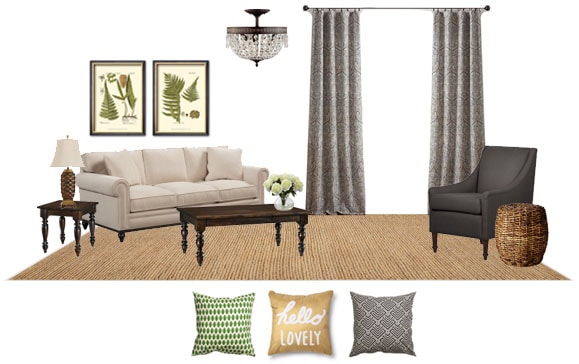 And I thought it would be fun to share some of the items I've found so far. While these might not be the exact final pieces, at least they're close to what I'm looking for.
Click on an image for more details on each!
---
Can you believe those pillow covers from H&M are only $5.99?!
And they have tons of cute ones too.
Time to go shopping, right?