St. Louis has a bunch of tasty treats that are big hometown hits: toasted ravioli, provel cheese, slingers, pork steaks, and my favorite… gooey butter cake.
Now while the traditional recipe is OH SO GOOD, my family likes to add a little twist…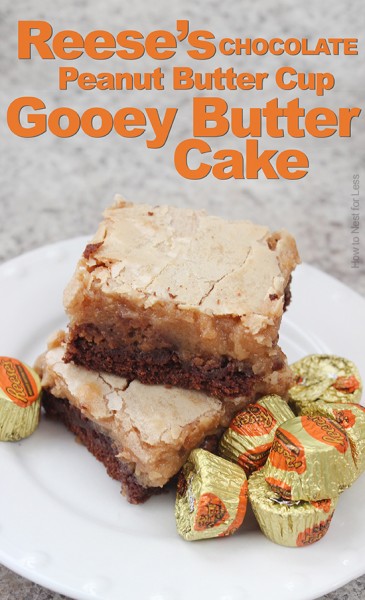 CHOCOLATE – PEANUT BUTTER – GOOEY BUTTER CAKE.
Just a little something I like to call "The Three Pointer".
Swoosh. Yep, that just happened.
Let me just tell you that this cake is a slam dunk. And if you're a huge fan of REESE'S® Peanut Butter Cups like me, then this is your new weakness. Seriously, the best dessert ever.
INGREDIENTS:
Cake:
1 (18 1/4-ounce) package chocolate cake mix
1 egg
8 tablespoons butter, melted
Mid Layer:
REESE'S® Peanut Butter Cup Miniatures, chopped
Filling:
1 (8-ounce) package cream cheese, softened
1 cup peanut butter
3 eggs
1 teaspoon vanilla
8 tablespoons butter, melted
1 (16-ounce) box powdered sugar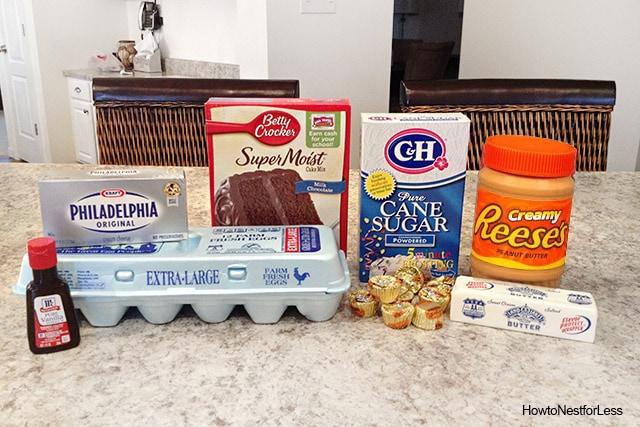 DIRECTIONS:
Preheat oven to 350 degrees.
Combine cake mix, egg and melted butter. Mix well with electric mixer. Pat the mixture into the bottom of a lightly greased 9×13 inch pan.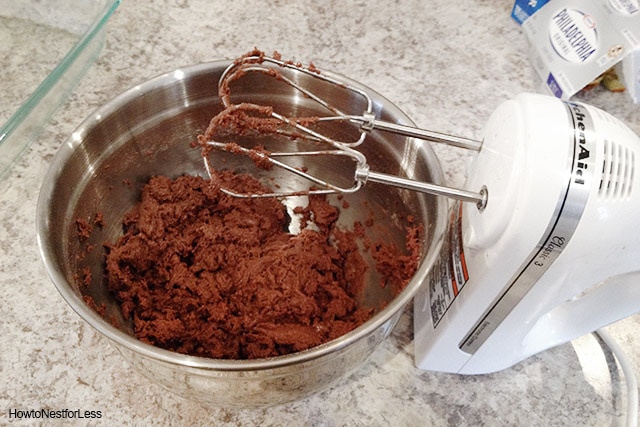 Next chop the REESE'S® Peanut Butter Cup Miniatures into small pieces. Spread over the first cake layer.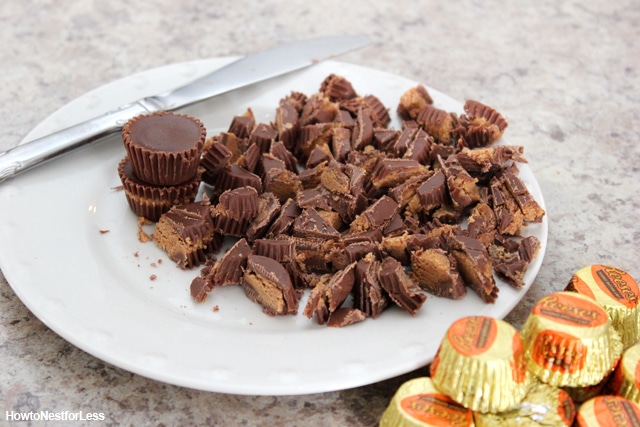 For the filling, beat the cream cheese and peanut butter until smooth. Next add the eggs, vanilla and melted butter. Mix together. Add the powdered sugar and beat together.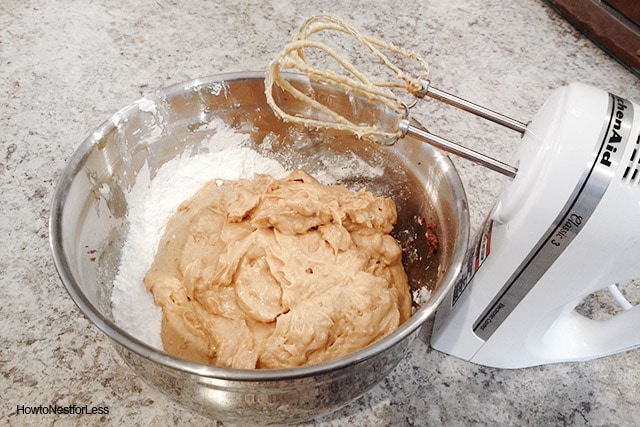 Pour the filling over the over the REESE'S® Peanut Butter Cup Miniatures layer and then spread evenly using a rubber spatula.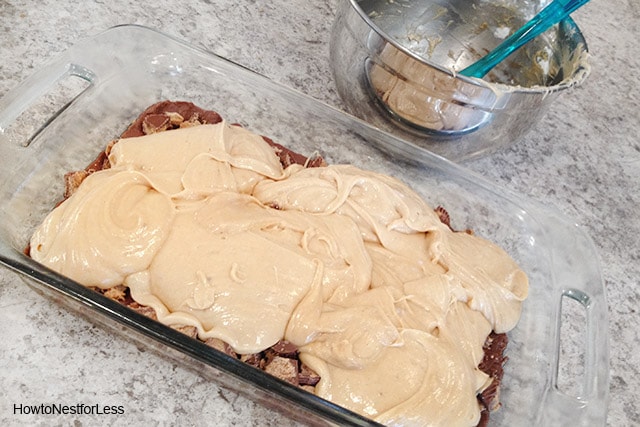 Bake for approximately 50 minutes. Make sure you do not over bake as the center should be gooey. Let set for about 30 minutes or until the peanut butter layer cools and thickens.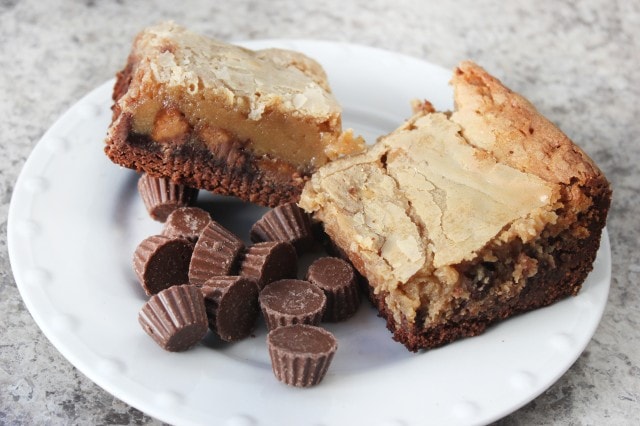 So what's with all the basketball references? Well, I'm excited to say that my recipe was chosen to be in the REESE'S® Baking Bracket Challenge this March! There are a total of 32 fun game day REESE'S® recipes, but I would LOVE your vote to win!
Fans who vote will be entered for a chance to win a daily prize $100 Walmart® gift card! Plus when you visit you can see all of the 32 Game Day Recipes. You can vote once a day for my recipe too!
So do you think this recipe is a slam dunk?
Are you obsessed with anything chocolate and peanut butter like me?