Make sure you follow me on Instagram and Pinterest for a sneak peek into my recent projects!
Sometimes I feel like I'm still trying to catch my breath preparing for the holidays so yes, my front porch all decorated for Christmas is a little delayed. But at least this past week I finally got my tush into gear. And while Ben didn't put lights on the house this year, at least the front door got some major Christmas cheer.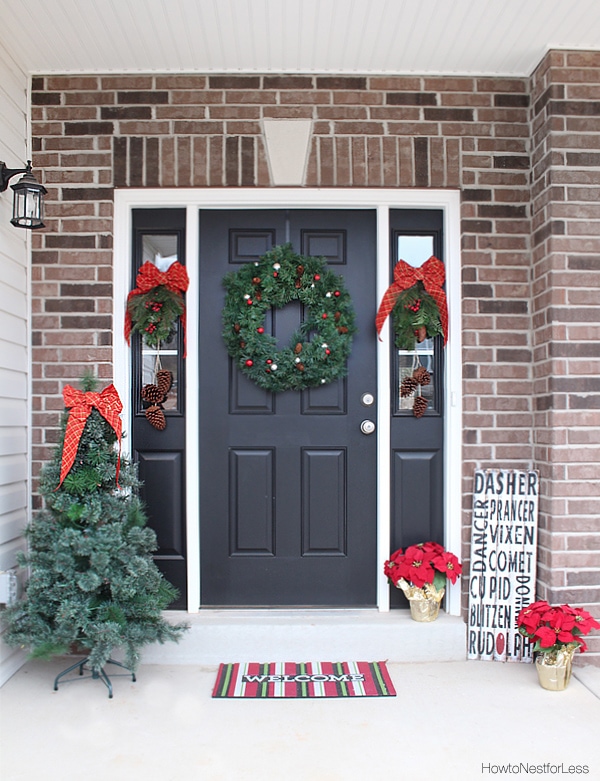 Most of my things I purchased from my local Ace Hardware. This Brookhaven pre-lit 30 inch wreath is my new favorite. Yep, it's lights up. And while I don't plug it in every night on our front porch, next year I plan on putting this bad boy in my foyer on my DIY plank wreath hanger. I'm pretty stoked.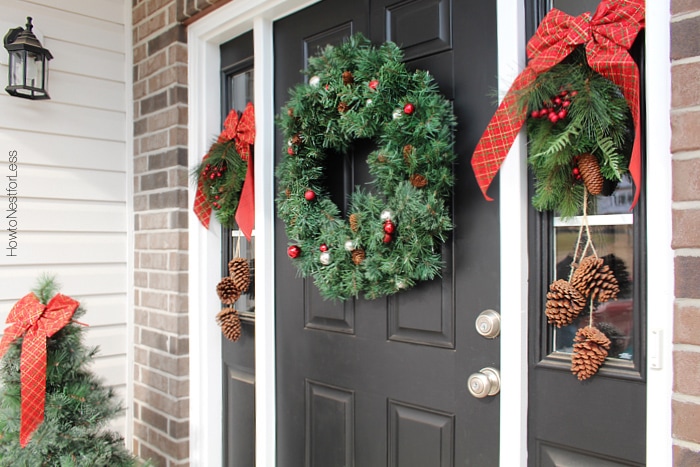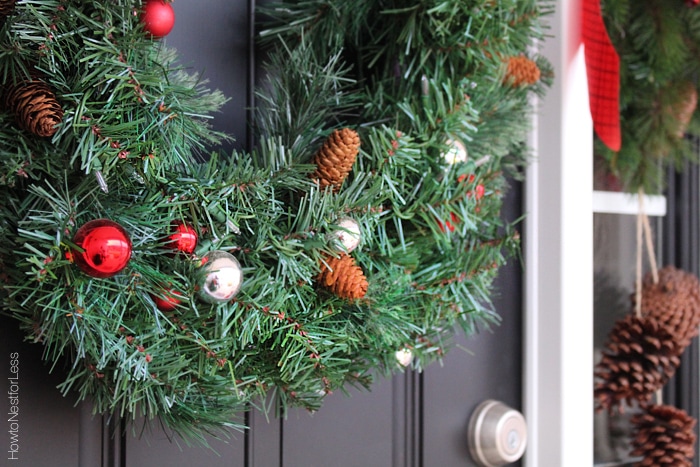 On the front door sidelights I hung some Evergreen Swag with Pinecones. I attached them to the sidelights with some Command Brand hooks. Then I topped them with some pretty red plaid bows from Ace Hardware.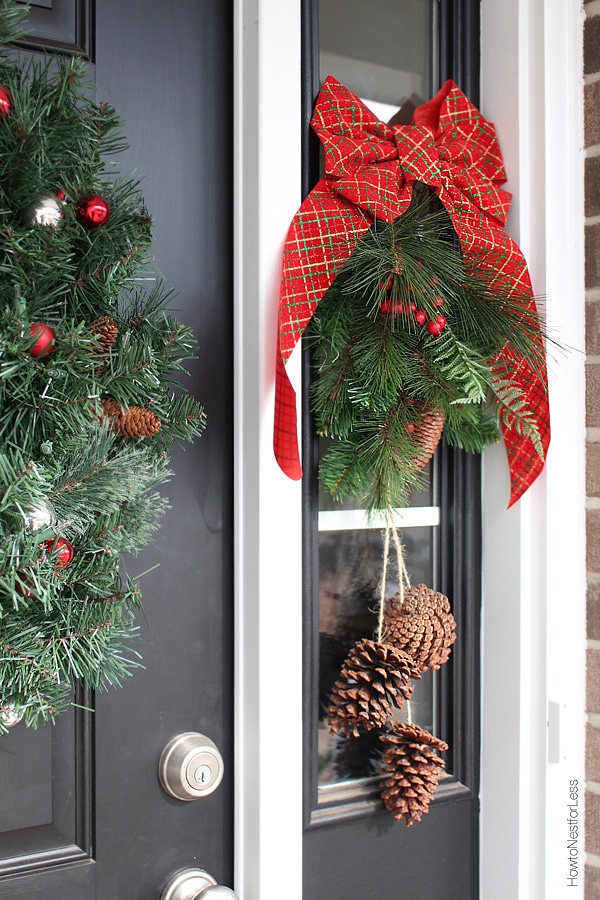 On the right side of the door I added some fake poinsettias and a wooden sign from Kirkland's that Ben gave me for my birthday (he knows me well, doesn't he?).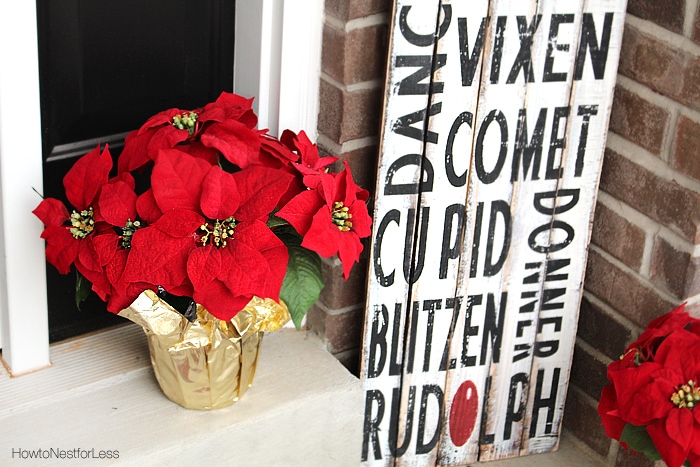 On the left side of the door I put a little 4ft Harper pre-lit Christmas tree. This I do turn on every night since we have an outlet right next to it. I topped it with one of the plaid bows as well.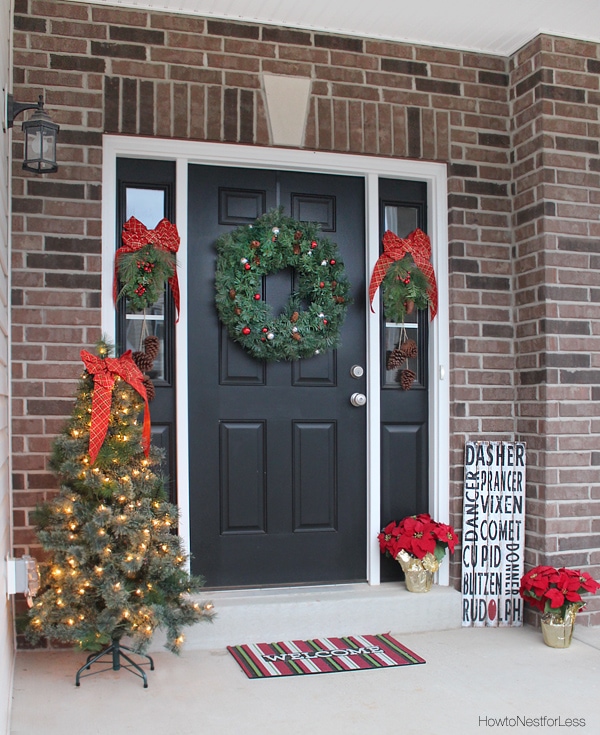 Along the front porch railing I added two strands of green garland (I had these from before but next year I'd like to upgrade to these pre-lit garlands since they match my wreath). In the middle pole on our porch railing I added another evergreen swag to tie this all together.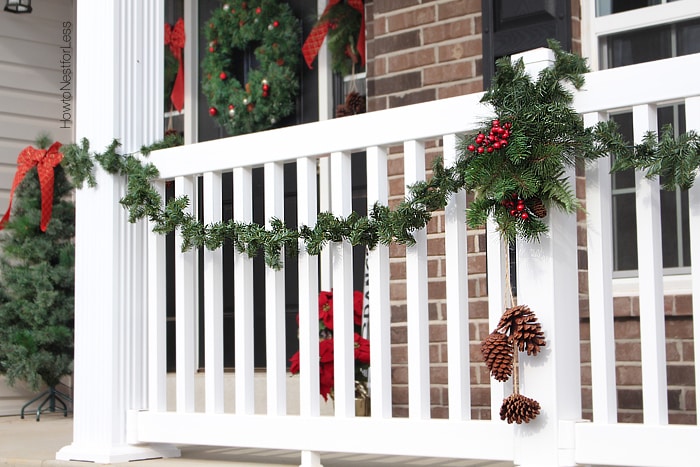 So that's my Christmas front porch for 2015. Maybe next year we'll even get some lights on the house. I've been wanting to try those new LED lights and I bought 2 reels of them in hopes that I'll step up my game next year. We shall see. As of now I'm just happy I got something up before Santa arrives.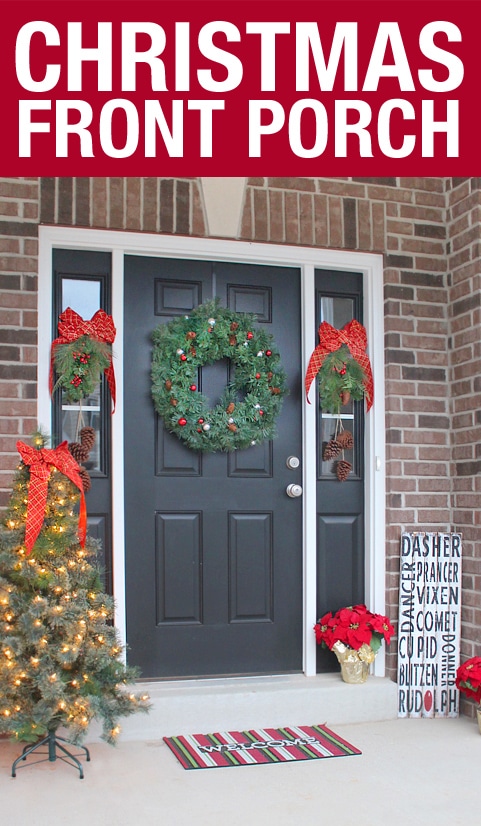 ---
If you want to see more projects from the Ace Hardware team,
check them out HERE!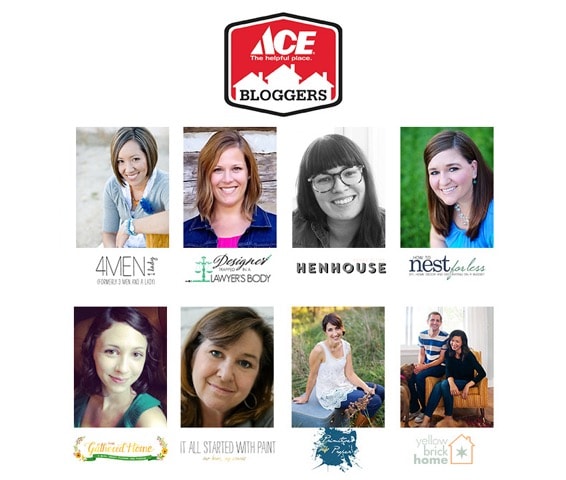 I am a member of the Ace Bloggers Panel and Ace Hardware has provided me with materials for this project. I was also compensated for my time and this blog post. All opinions are my own and do not necessarily reflect those of Ace Hardware.