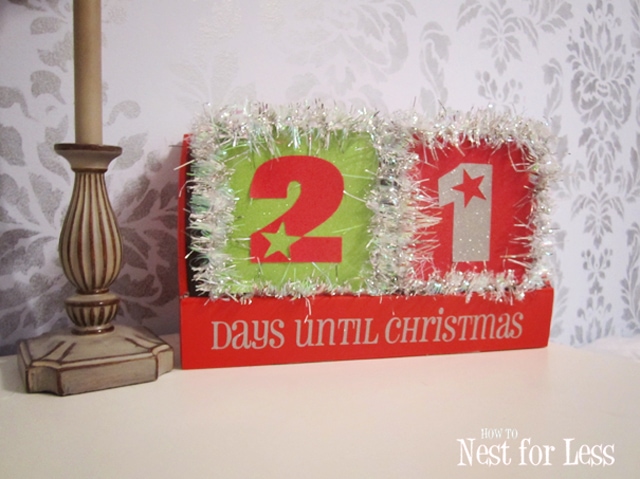 As most of you know I have an (almost) 4 year old miracle named Ellie. She's in preschool and LOVES math and anything to do with numbers. I thought a Christmas block calendar would encourage her counting skills and be a fun little Christmas craft that she can keep in her bedroom. Let's begin!
First I gathered my supplies… two 5 inch Styrofoam blocks, 2 garlands of tinsel from Dollar Tree, sticker scrapbook paper and a stand up display box. OK, I have to admit… I didn't purchase the display box. I saw it empty at the Dollar Tree and asked a worker if I could take it for free. It was the PERFECT size for what I wanted to accomplish. Thankfully he said YES!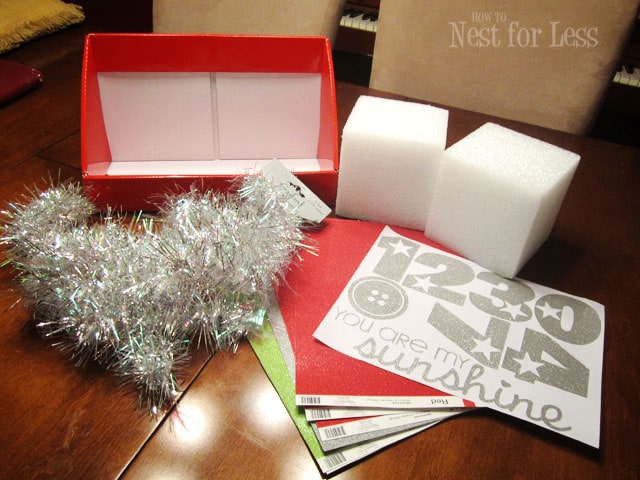 I started by measuring out the sticky scrapbook paper to cover the Styrofoam cubes. The paper was long enough at 8.5×11″ to cover two sides of the cube. It worked out to having each cube with 2 red, 2 green and 2 silver sides.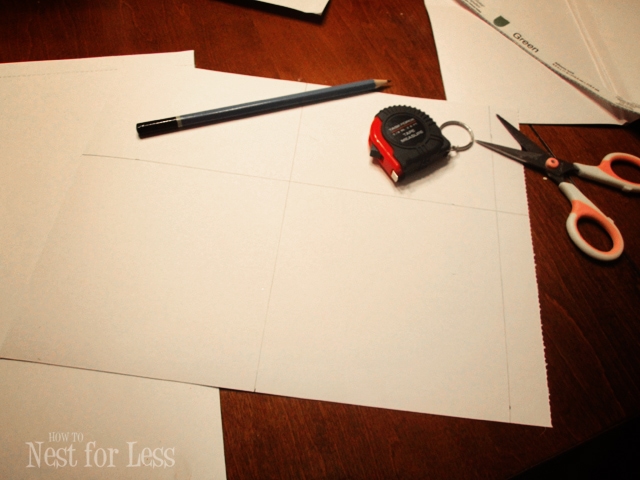 The corners weren't perfect, but no worries! That's where the tinsel comes in!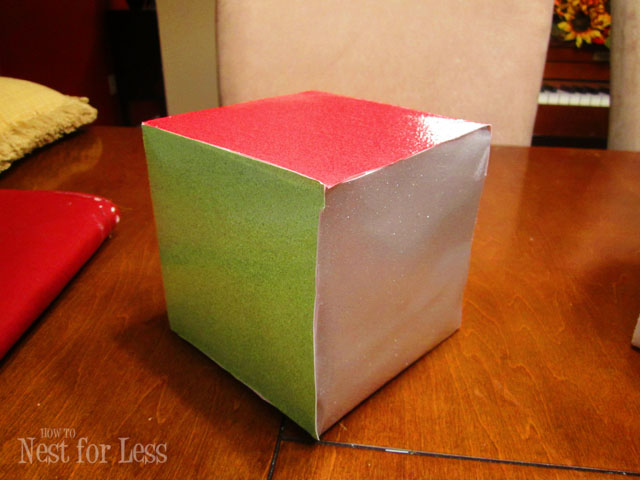 I used my handy dandy hot glue gun to attach the tinsel to each cube.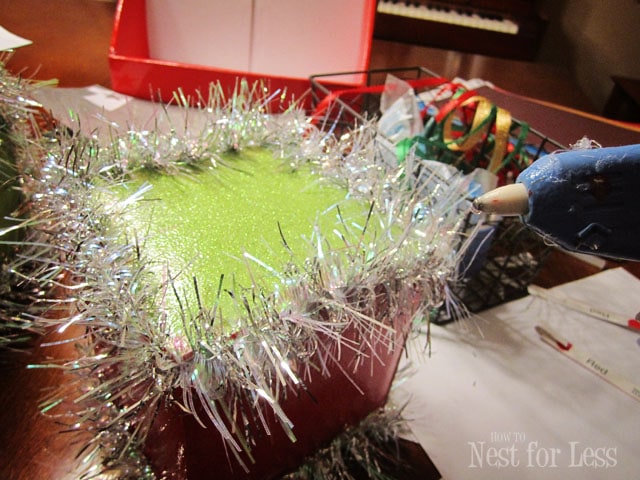 For the numbers I used my new Silhouette Cameo to cut out vinyl lettering on glittery paper (the font I used is Politician). I did half in red, half in silver. You could also use large stickers for this step, or just cut numbers out of construction paper or extra scrapbook paper!
There's a certain order of the numbers on the cube. One cube will have 0, 1, 2, 3, 4, 7. The other cube will have 0, 1, 2, 5, 8, 9 (the 9 will double as your 6).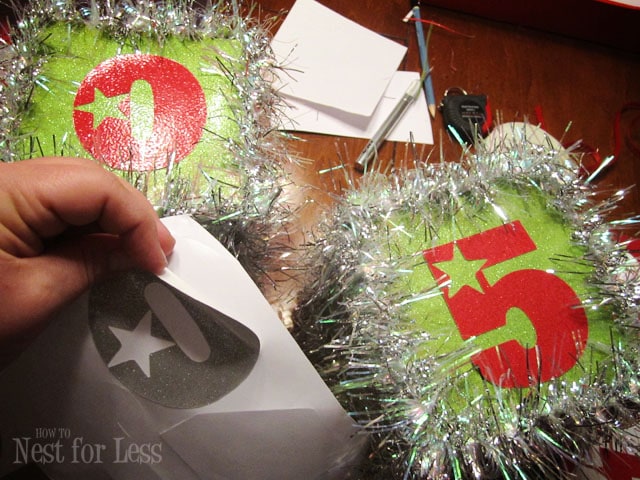 After all the numbers were applied, I trimmed back the tinsel a bit so the numbers would really POP out!
Next it's time to prepare the stand up display box I got for FREE from the Dollar Store. Like I said before, it was the absolute perfect size to fit the two 5″ cubes! I added the phrase "Days Until Christmas" in silver glittery letters to the bottom of the box in a font called Pharmacy (also, if you don't have a Silhouette Cameo or vinyl lettering, just use stickers!).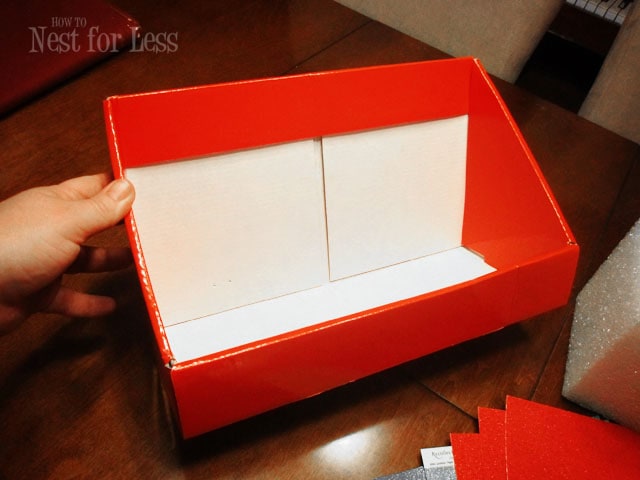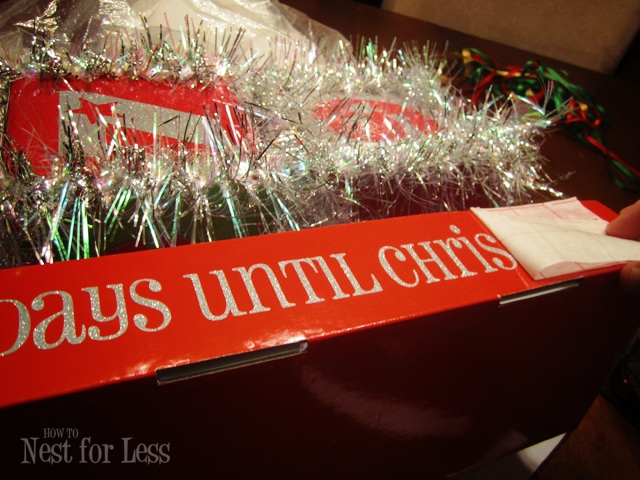 And that's it. Wanna see the final result? I'm SUPER happy, and so is my little lady!