I first spotted this gorgeous flowered lamp shade below from Anthropologie a couple of weeks ago on Pinterest. Priced at $98, I knew I could easily create something similar for MUCH less!
And I know just the place… my daughter's plain jane pink lamp shade.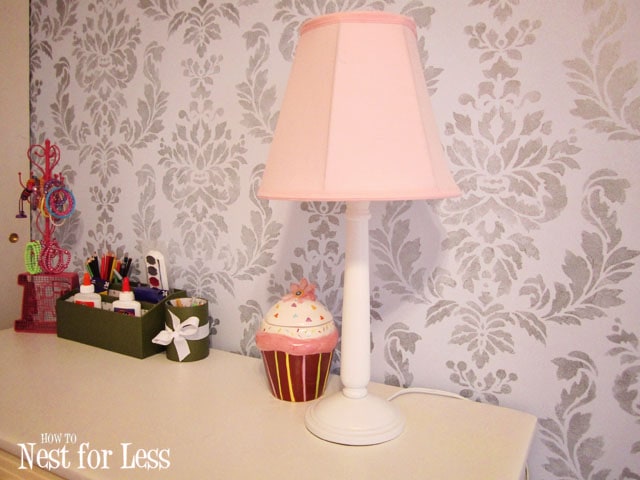 First thing I did was gather my supplies. I purchased some Recollections floral embellishments from Michael's using my 40% off coupons (one package of pink flower, one package of small white flowers and one package of green leaves).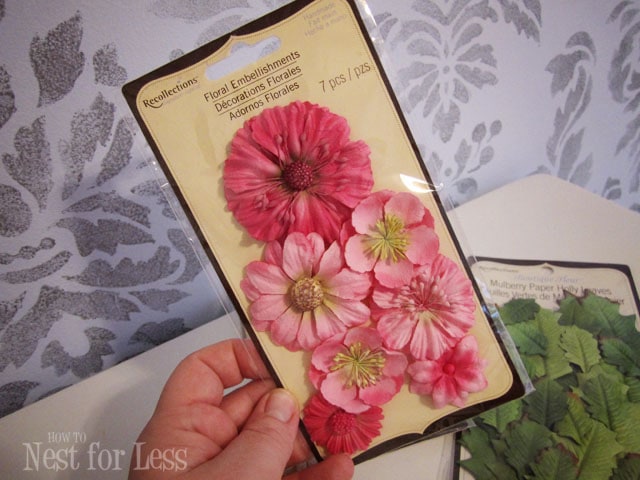 I decided to split the package of pink flowers into two separate sections for the lamp shade. I hot glued my first section of pink flowers onto the top left side of the lamp shade.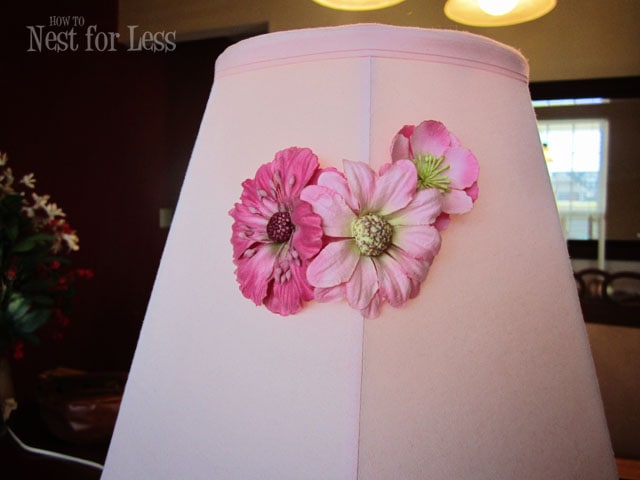 Next I hot glued some green leaves around the surrounding flowers.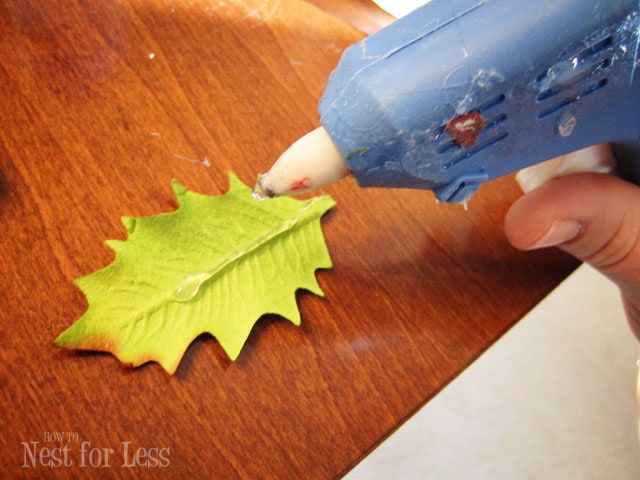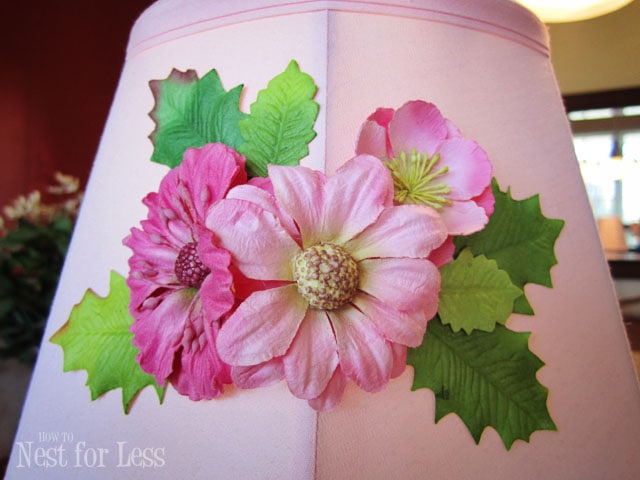 Now it's time to add the second section of flowers. I glued the remaining four flowers on the bottom right-center of the lamp shade.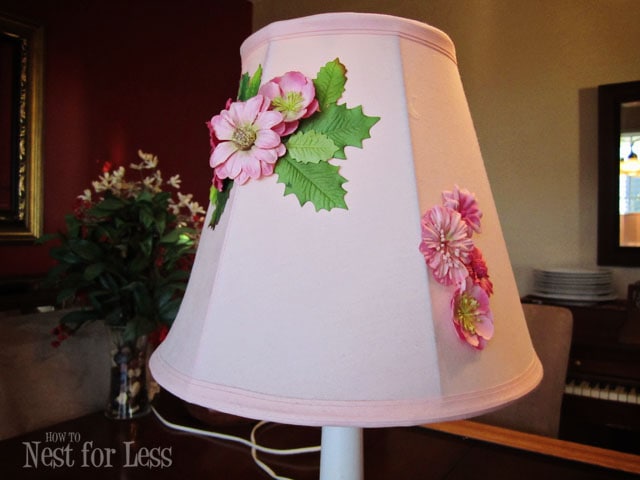 Then it was time to add some little white flowers throughout my design. Just a small dot of hot glue and I secured them into place.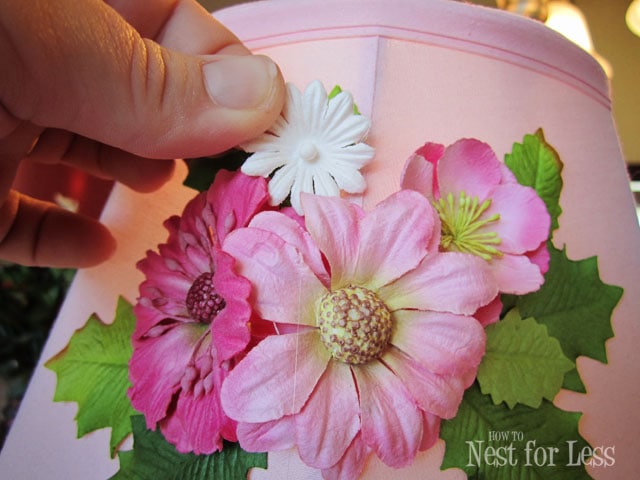 Wanna see the finished result? I'm so excited to share it with you!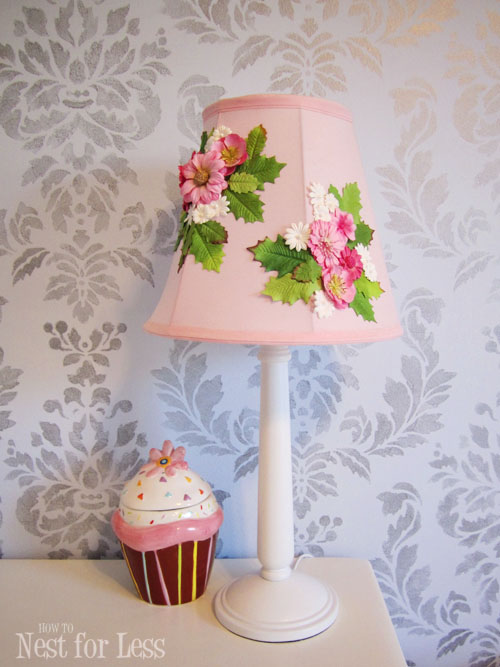 Pretty cute, huh? Here's some detailed shots…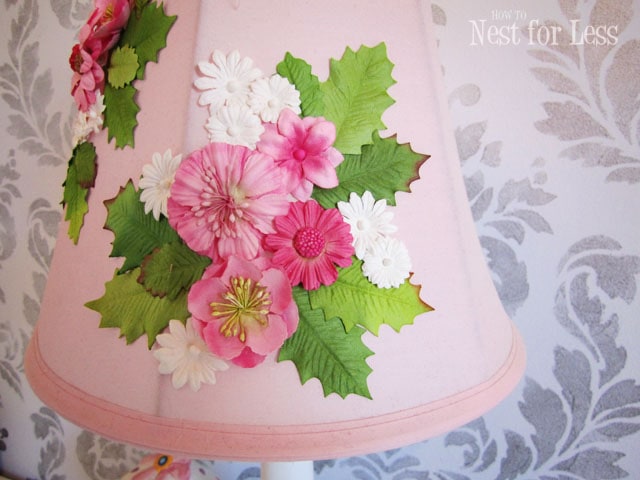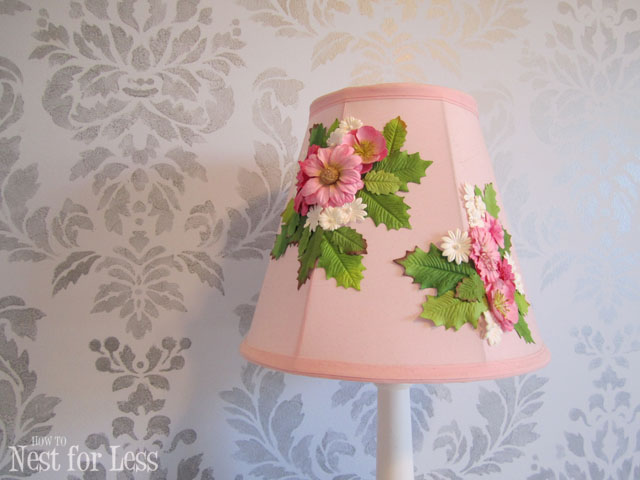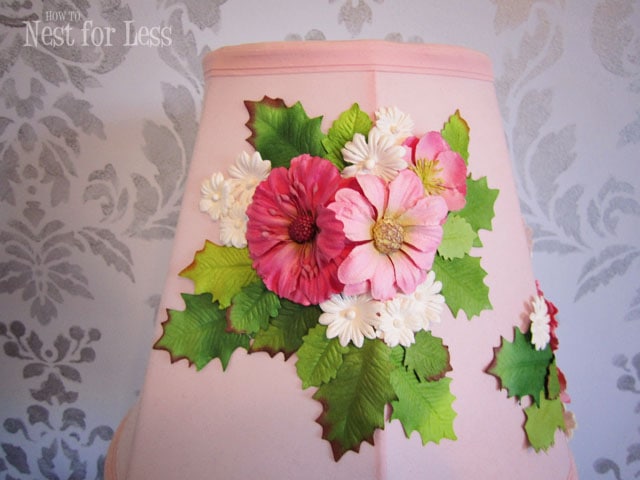 I love how the colors pop against my daughter's stenciled blue wall (you can see the tutorial for that here). LOVIN' this lamp shade! Best of all? Only cost me about $12 after I used my Michael's coupons!