So a couple months back when I was designing my Laundry Room Makeover, I created these Mod Podge Canvas Photo Prints to hang in my space.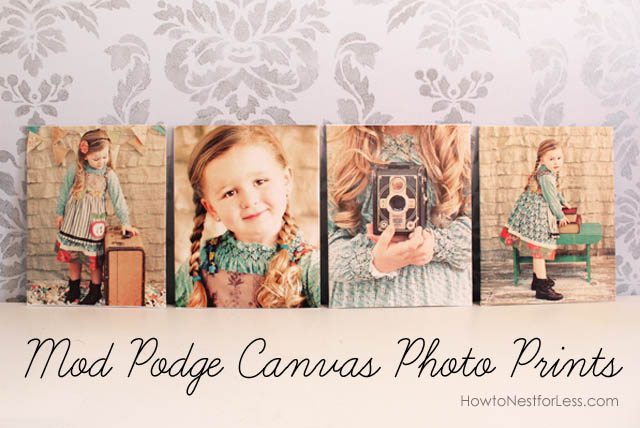 Well, I decided to use that same concept in a new project for my daughter's bedroom: Oversized Clothespin Photo Holders. Super easy and cheap to make!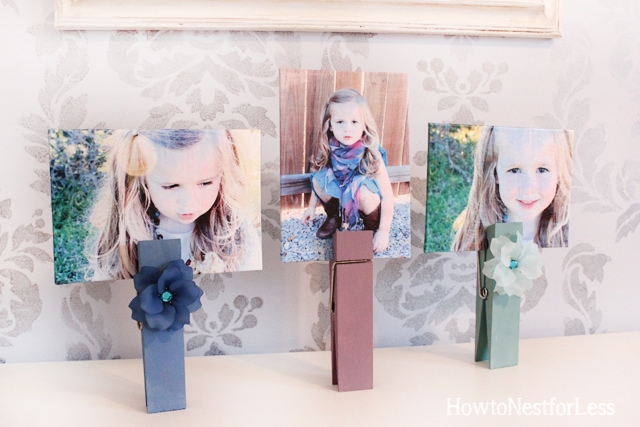 I gathered my supplies:
Oversized Clothespins (purchased from Hobby Lobby)
Paint
5×7 canvas boards
Mod Podge
5.25 x 7.25 inch paper printouts of photos
Scissors
Foam brush
Flower embellishments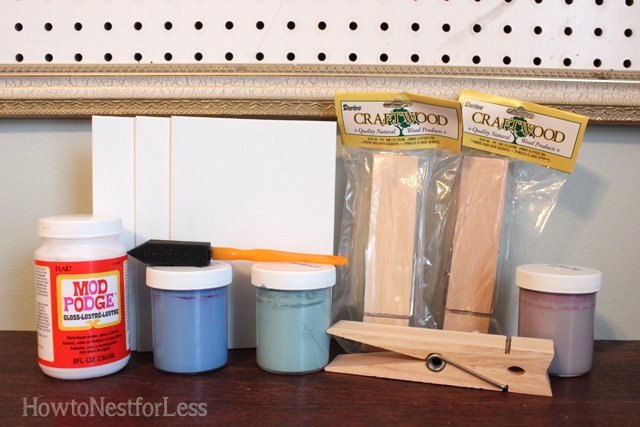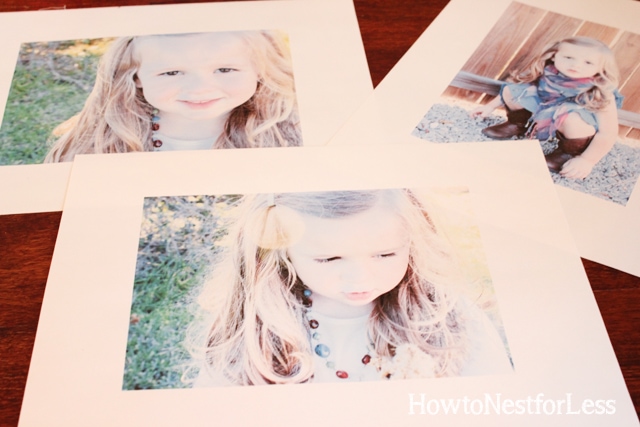 I found three photos that I wanted to use for this project and printed them out to 5.25 x 7.25 inches. I trimmed them out and Mod Podged them onto the canvas front.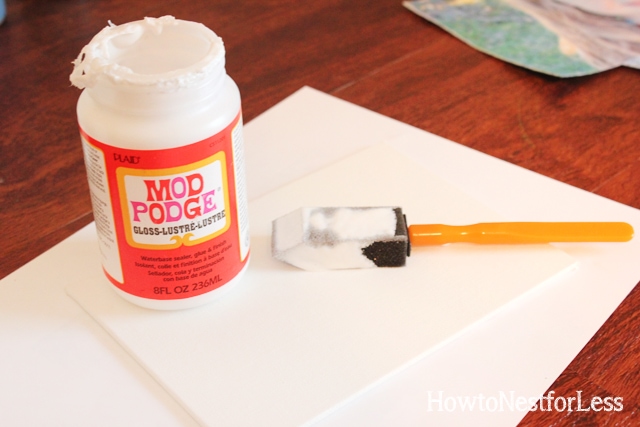 Doesn't this make a cool effect? I just printed the photos on plain old computer paper with my cheap printer. Since the paper is so thin, the Mod Podge makes the texture of the canvas show through. Love this look!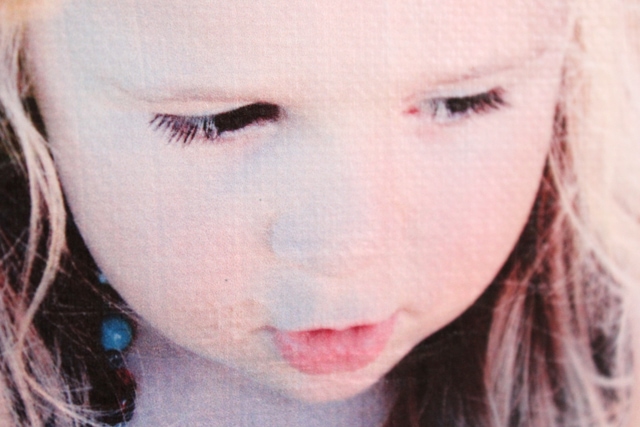 Just make sure the prints are a little bigger than the canvases so you can wrap the photo around the edges. Just take an exacto knife or scissors and trim out a little niche from the edge. This will create a clean fold around the canvas.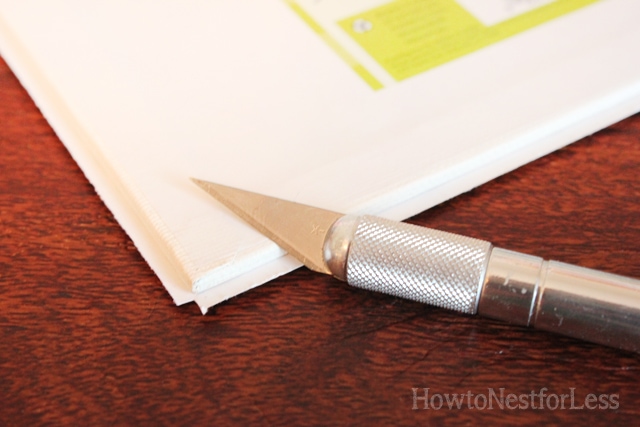 Next I painted my clothespins in Annie Sloan Chalk Paint. You can really use any type of paint. Annie Sloan Chalk Paint colors are just my favorites (and I have plenty on hand for my furniture makeovers).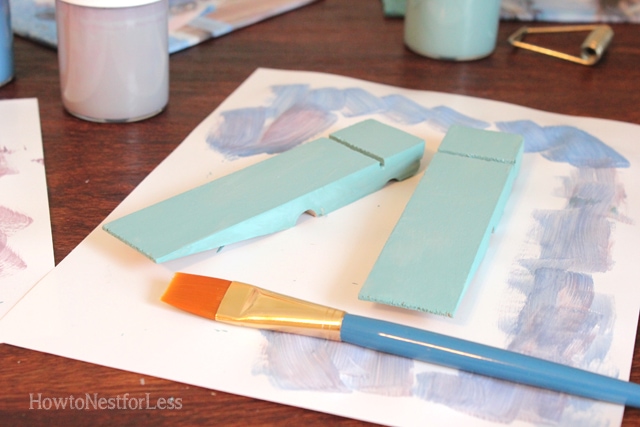 And once the paint was dried I added some little flower embellishments on some of the clothespins for a little fun. Ready to see the final result?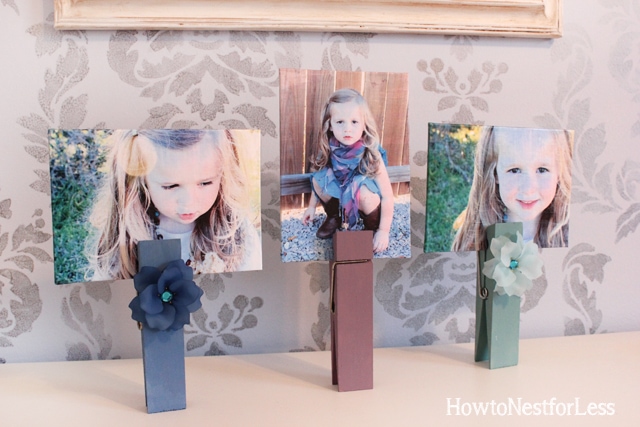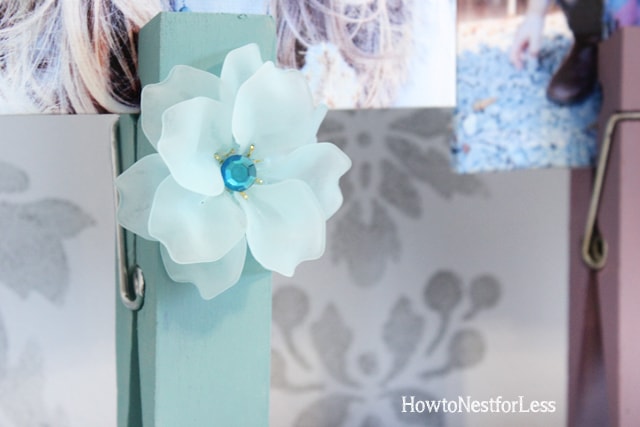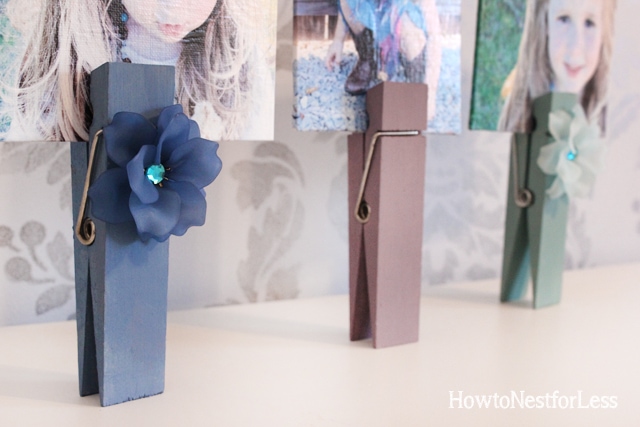 And I know there's some new followers recently.
In case you haven't seen these before, check out a couple of my room makeovers!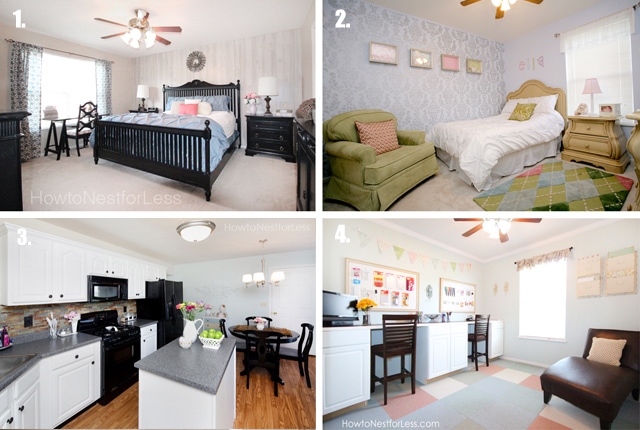 1. Master Bedroom Makeover
2. Daughter's Stenciled Bedroom
3. Kitchen Makeover
4. Craft Room Makeover