I was fortunate enough to work with The Home Depot for the Do-It-Herself workshops last month. Our main goal is to help women gain the skills and confidence to be a do-it-herselfer with FREE monthly workshops giving step-by-step instructions and hands on experience to learn basic repairs and easy home improvements.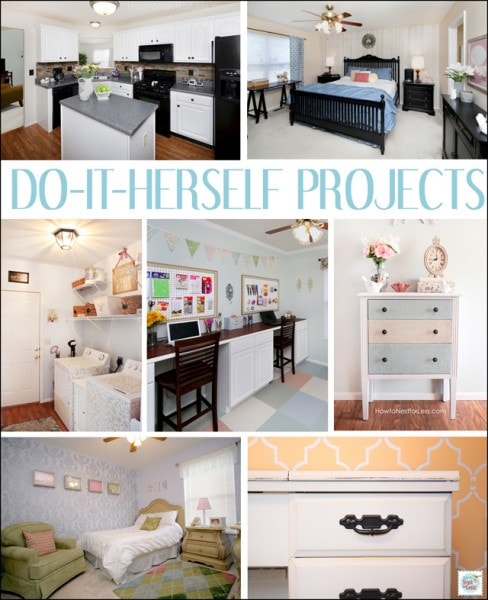 And it got me thinking… what are some of my favorite Do-It-Herself projects I've done around my home recently?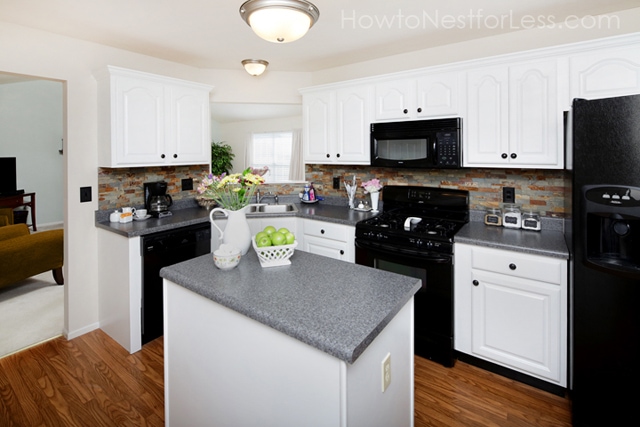 Well one of my biggest Do-It-Herself makeovers to date (and also the least expensive) was a mini-kitchen makeover by simply painting my kitchen cabinets.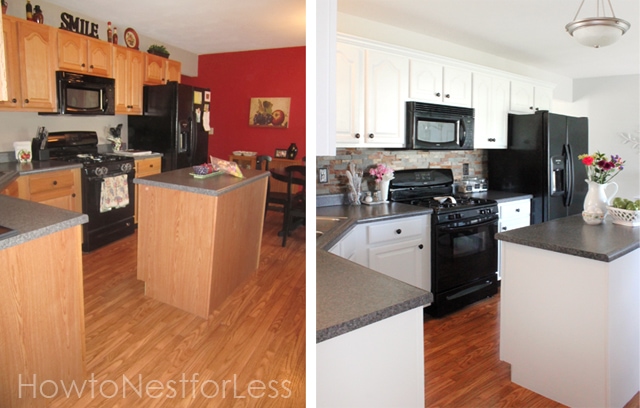 The bland builder grade oak cabinets were given a fresh start in bright white. Just a couple coats of primer and paint completely transformed my space for less than $100. We also added a backsplash and crown molding on the cabinets. Great mini-makeover ideas that make a big impact for a small price.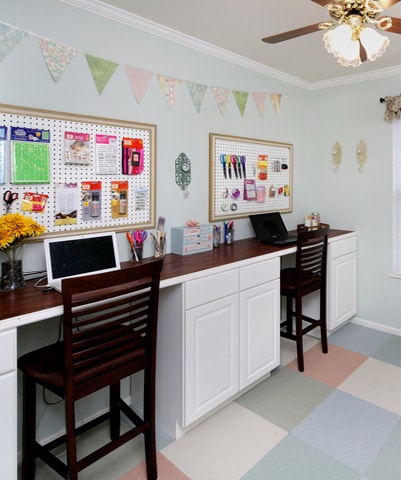 And when I needed a new space to work double duty for my computers and crafting, I built a 10 foot long desk in our spare bedroom made out of stock kitchen cabinets. I just topped the cabinets with plywood and covered them in laminate flooring for a great faux wood finish.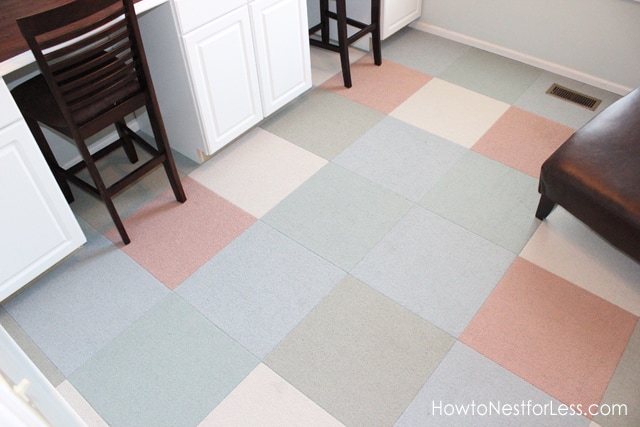 I even ripped up our old carpeting and installed Flor carpet tiles in my craft room. Yep, a big job for this girl but I'm so happy that I decided to tackle that project because it's definitely eye-catching!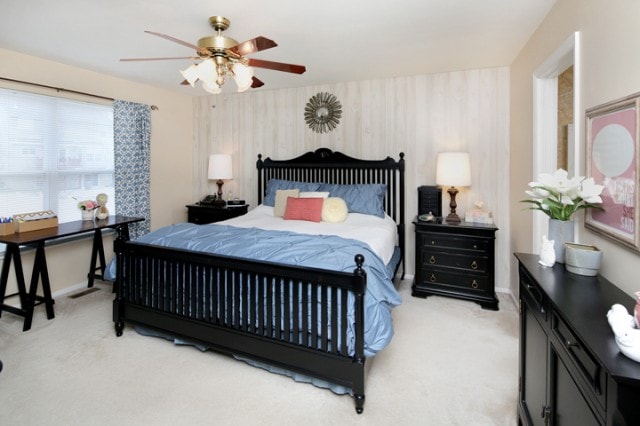 For my Master Bedroom makeover I installed white washed faux wood paneling as an accent wall behind the bed. This really softened up the room and gave a great focal point against the black furniture.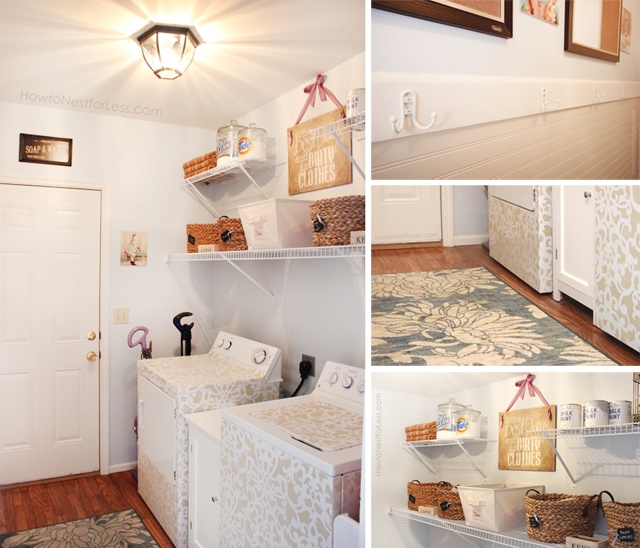 Another easy Do-It-Herself project that I completed on a budget this past year was our Laundry Room makeover. I simply added a bead board wall with hooks for hanging book bags and coats, stenciled our old washer and dryer, added two rows of wire shelving for storage and organization, plus gave the room a fresh coat of paint. Quite the transformation!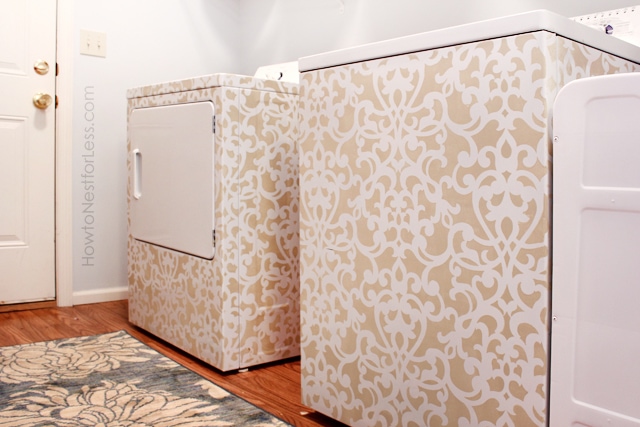 I've also done countless furniture makeovers, like this little accent table for my kitchen (one of my favorite transformations). Finding an old piece of furniture at Goodwill or on Craigslist is a great way to stay on budget for any room makeover.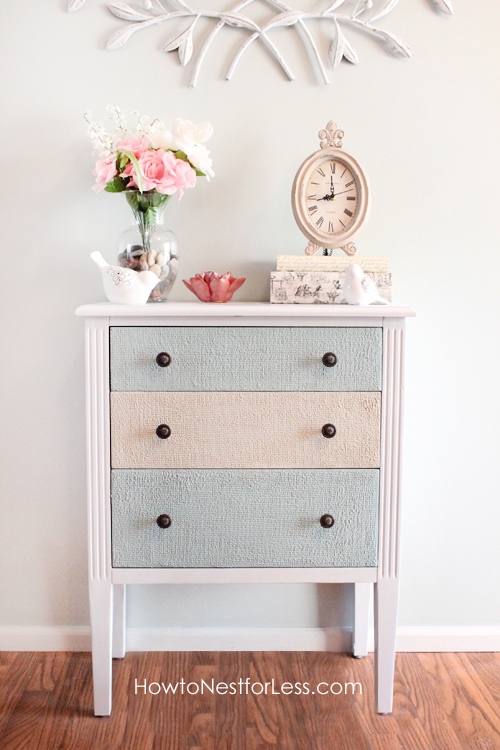 Also a simple coat of paint is one of my favorite Do-It-Herself projects to upgrade any space on a budget. My dining room makeover was a huge transformation going from a bright shade of red to a calming greenish blue called Sea Salt by Sherwin Williams.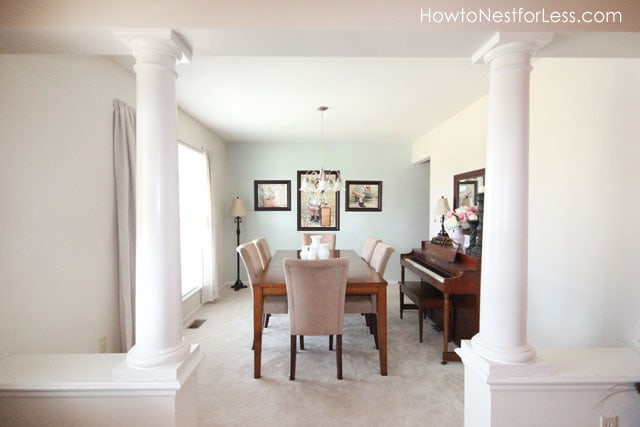 I'm still in love with the painted stenciled wall in my daughter's bedroom.  Yep, it amazes me what a simple coat of paint can do.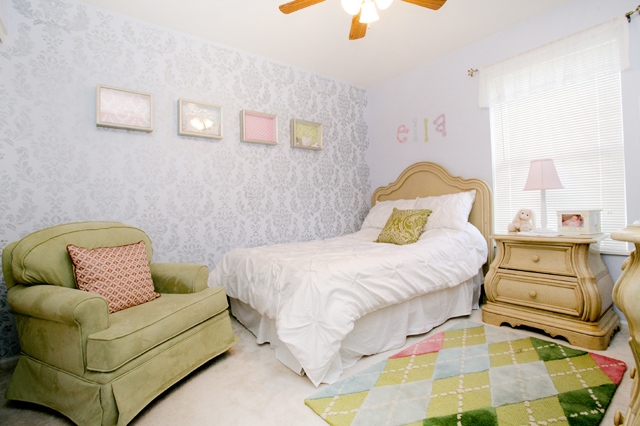 So, what's one of your favorite budget-friendly home improvements that any Do-It-Herselfer can do?