Hey there everyone! I have another giveaway for you guys today for some unique one-of-a-kind decor accessories for your door: HingeHeads!

One lucky winner is going to receive a $50 GIFT CERTIFICATE TO HINGEHEADS (with free shipping).
Yep, these little metal accessories magnetically attach to any standard door hinge. Pretty cute, right? They can definitely add a finishing touch to any of the rooms in your home.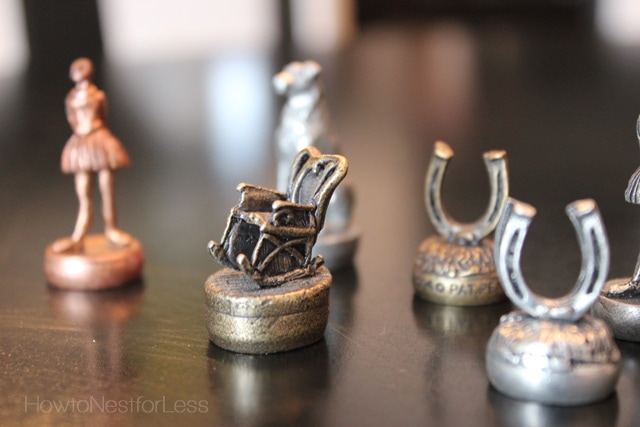 HingeHeads are handscrafted in Los Angeles CA. Each collection is a limited edition and they're always creating new designs! And the details in each piece in simply amazing.
See the cute little rocking chair above? It's now sitting on the hinge to my craft room door. Yep, it loves it's new home! And the lil' pup below… sitting on the door from our mudroom to our kitchen. My daughter calls him our "little guard dog" and named him Clifford. I love it when she says good morning to him on the way out each day!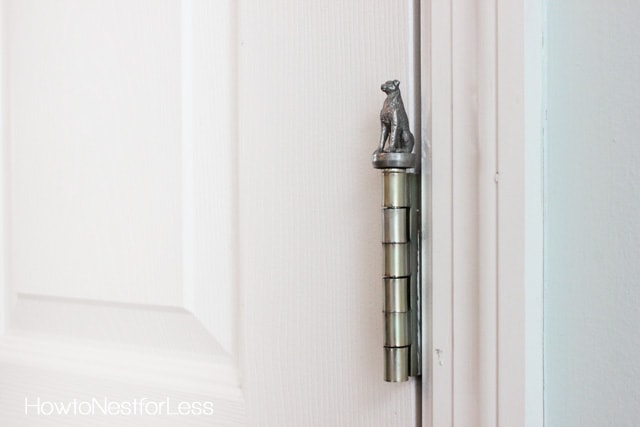 HingeHeads come in three finishes: Antique Pewter, Antique Brass and Antique Bronze. I got two of these lucky horseshoes (one pewter and one bronze).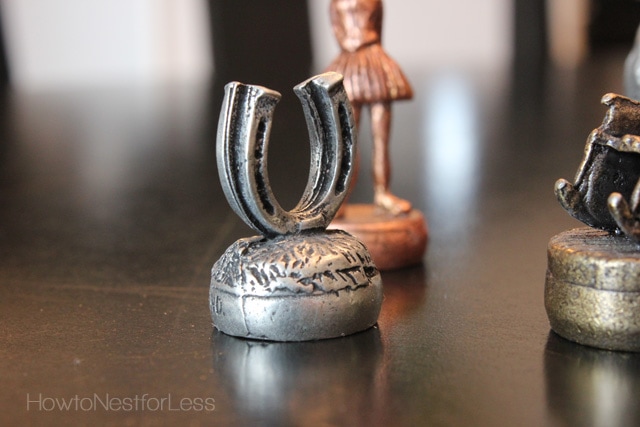 And the Jesus HingeHead is currently sitting at our front door.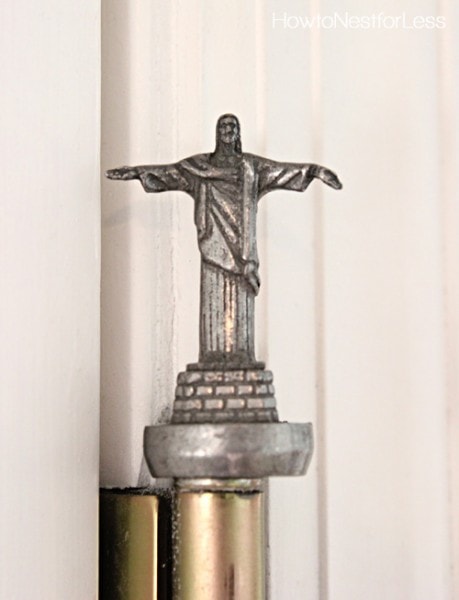 My daughter picked out some ballerinas for her space. We got the Pewter for her bedroom…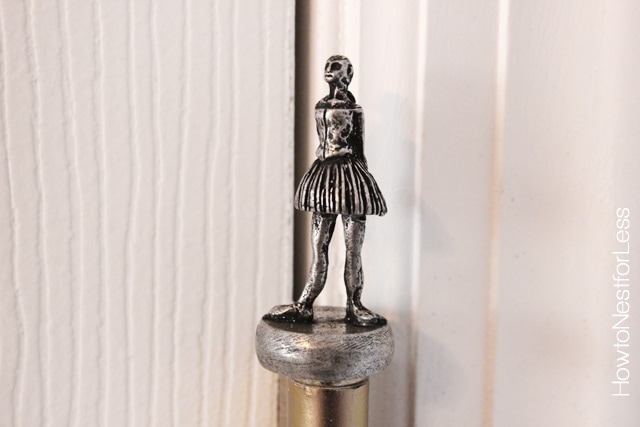 … and bronze to go with the redish wallpaper in the hall bathroom.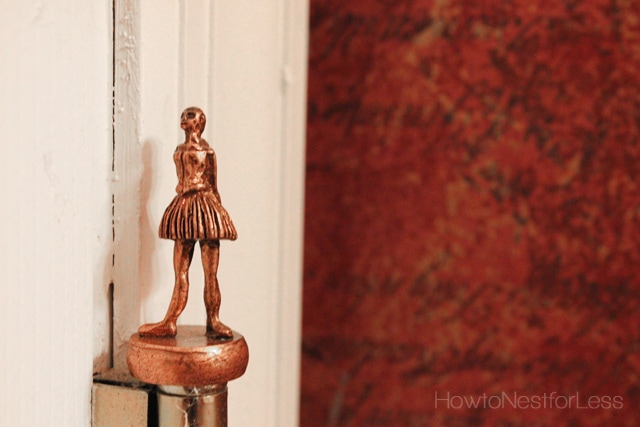 So, do you want to win a
$50 GIFT CERTIFICATE TO HINGEHEADS!
To enter just visit the HingeHeads website and
leave a comment here telling me your favorite design!
Contest is open until Friday, March 8th at midnight.
Winner will be notified via email and has 48 hours to claim their prize.
Good luck!