Thanksgiving weekend was a lot more than turkey, stuffing and cranberry sauce for our family this year. It was also the carnival-themed birthday party for our soon-to-be 4 year old daughter, Ellie!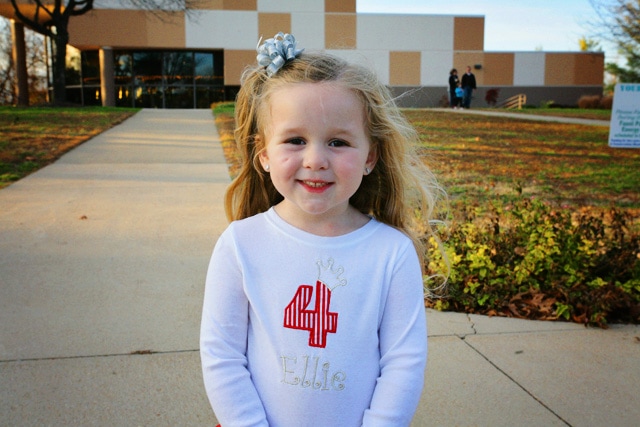 I've always knew I wanted one of her kid birthday parties at a favorite local spot of mine, the St. Louis Carousel at Faust Park. The carousel was created in the 1920s and has been housed indoors at Faust Park since the 1980s. And it is breathtaking! Since it's always freezing in St. Louis around her birthday, the party had to be held indoors… and this place was perfect!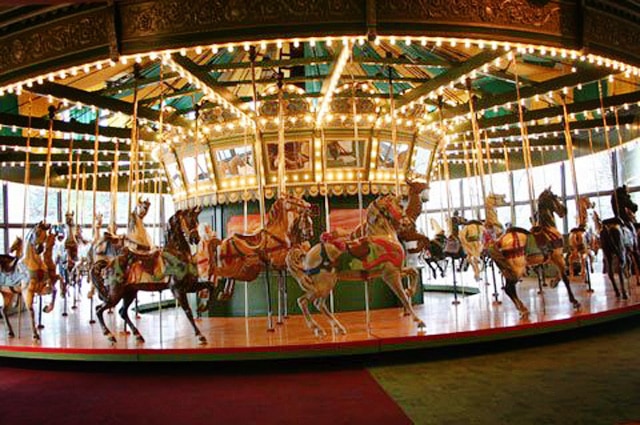 So we decided to make the party a carnival-themed event! It all started with the invitations that I created. I'm a graphic designer by trade so this was the easy part for me!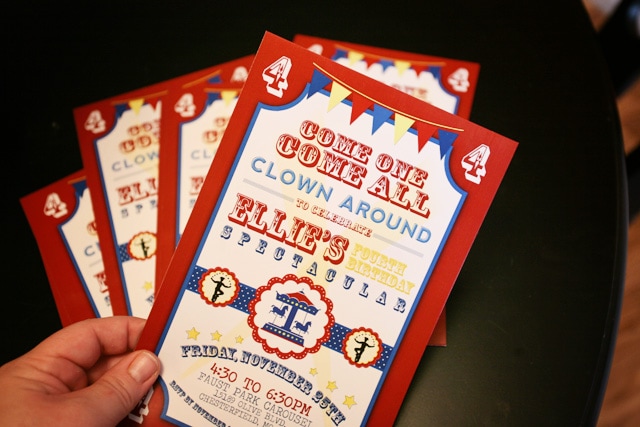 We had the place to ourselves for 2 hours! The actual party room that was adjacent to the carousel was beautiful. Christmas lights strewn about, plus old carousel horses mounted on the walls.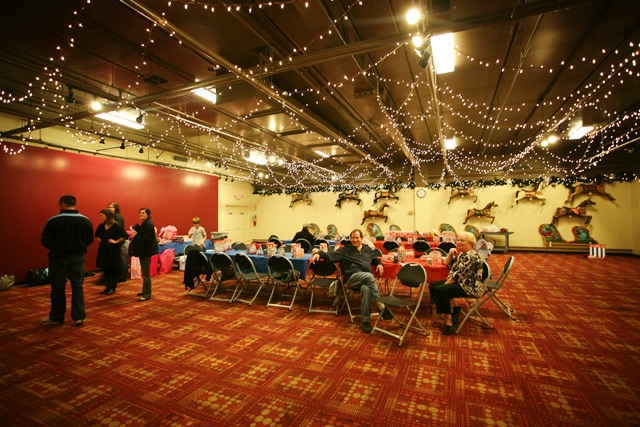 We purchased treat boxes and popcorn bags from Oriental Trading Company. We also got some carnival games from their site, including bean bag toss, floor darts and plinko. The kids got fun little prizes to put in their treat boxes after each game. It was a hit!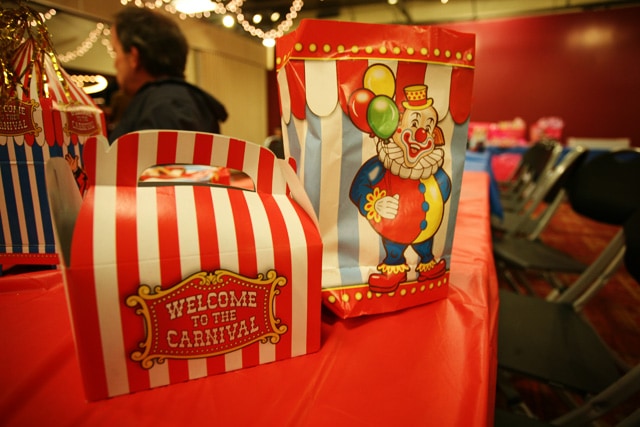 Her birthday cake even had a cute little blond girl on a carousel horse!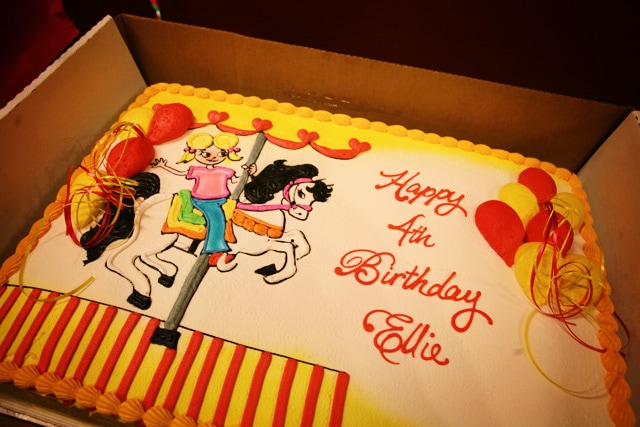 And of course there were tons of carousel rides!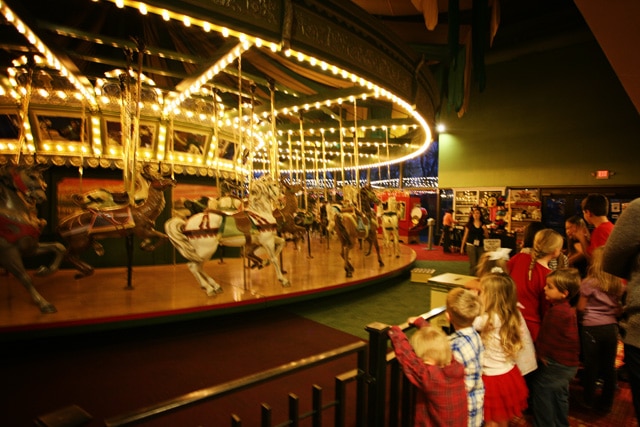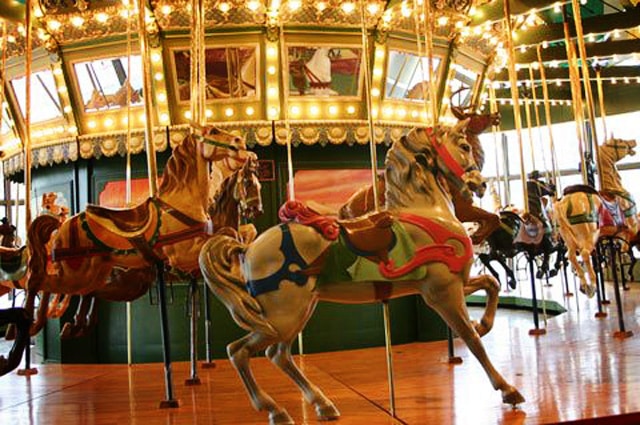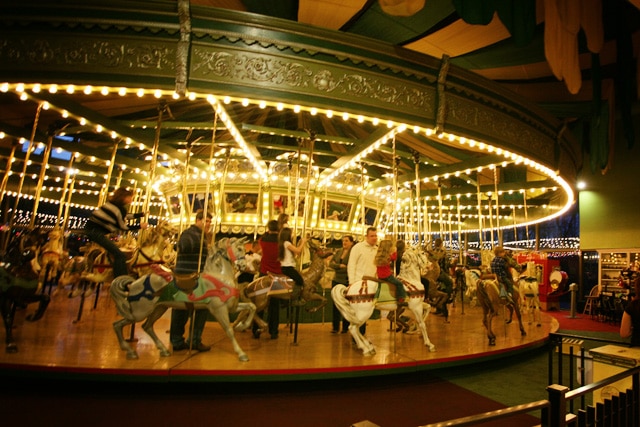 My little angel had a wonderful time! She even had a cute little carnival-themed shirt that we had made at The Black Sheep. If you ever need anything monogrammed, this is the shop. LOVE that place!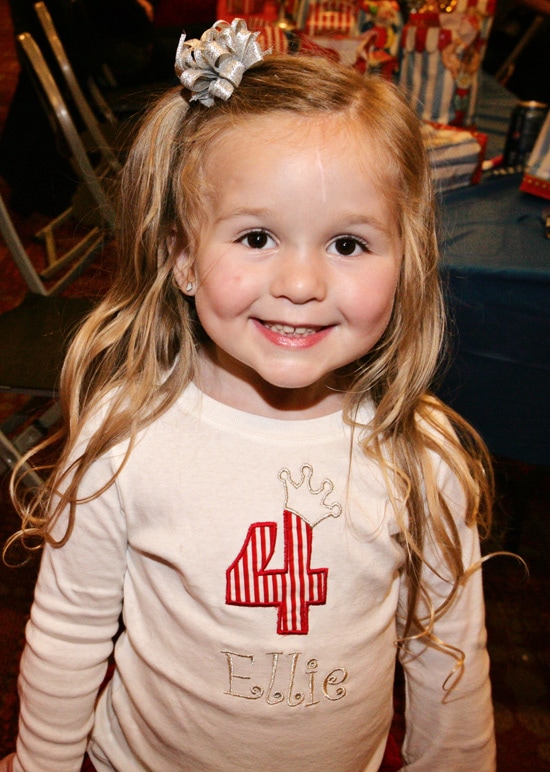 All in all her 4th birthday party was a success! With only 2 hours in the venue, it was lightening quick! But everyone seemed to enjoy themselves. And the best thing about having your party outside your home? No clean up afterwards! Gotta love that!!
I really wish I had more photos (or better photos), but I was running around crazy the entire time! Plus I need a better camera… wink, wink hubby if you're reading this! 🙂