I thought I would share with you some inspirations for my upcoming Christmas decor since it's almost officially December. I'm excited to rummage through my basement to find a couple of key pieces from the past, and then fill in the gaps with some cool new art projects.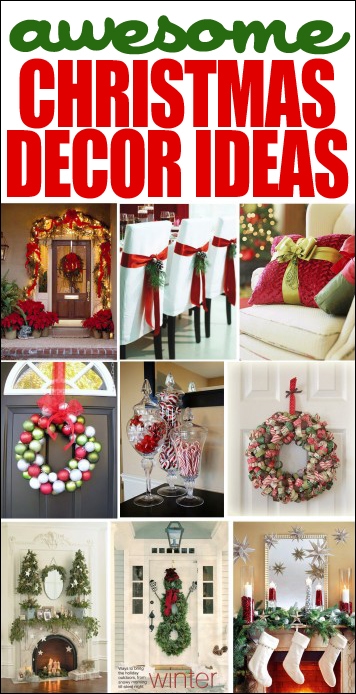 My new obsession for saving all of the creative ideas is Pinterest. If you haven't heard about it yet, you have to check it out! It's a virtual pin board to catalog and store the things you love.
First up, front doors. Talk about making an entrance…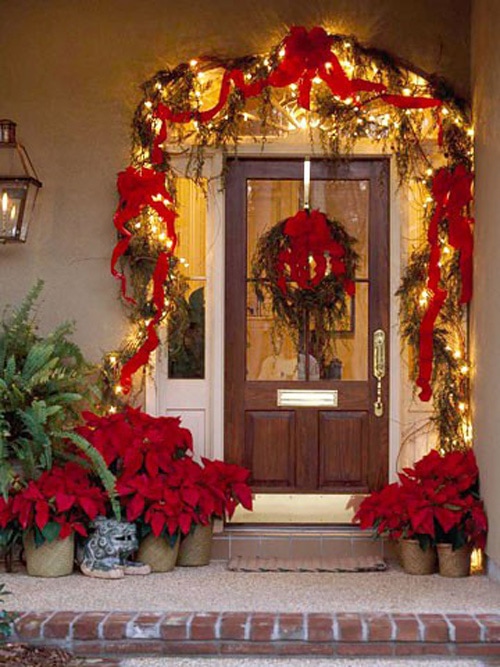 If you've ever seen photos from the living areas of my home, you'd definitely notice the theme of red throughout! It's my favorite color when it comes to decorating since it adds a little bit of drama and a huge punch of color. So of course when I spotted this poinsettia front porch I quickly fell in love!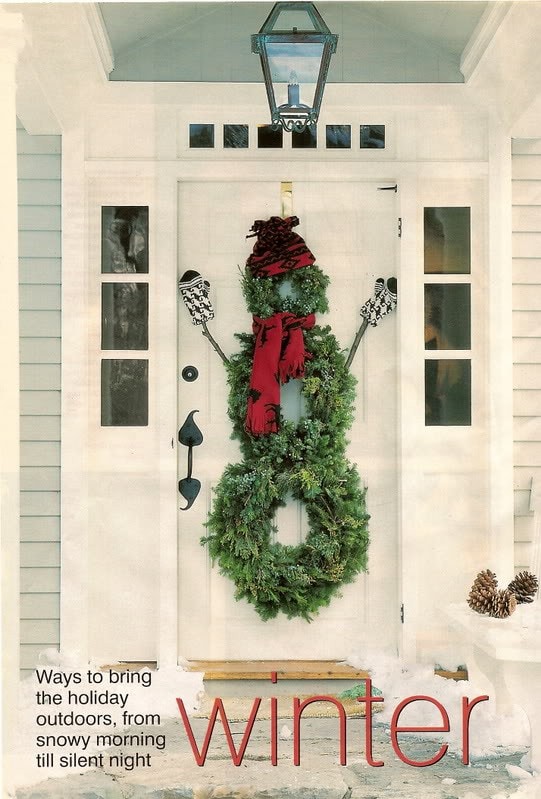 OK, now talk about a cute idea! Take 3 Christmas wreaths and make a snowman figure for your front door! Umm… adorable! And I think I could actually recreate this one!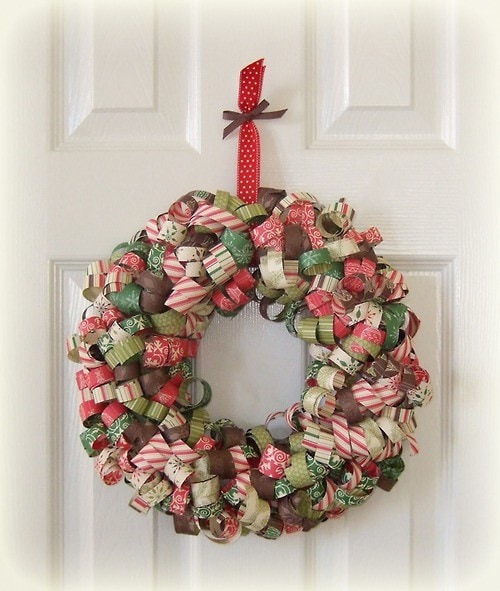 Next up are some door wreaths. The one above is created from various Christmas ribbon. So stinkin' cute!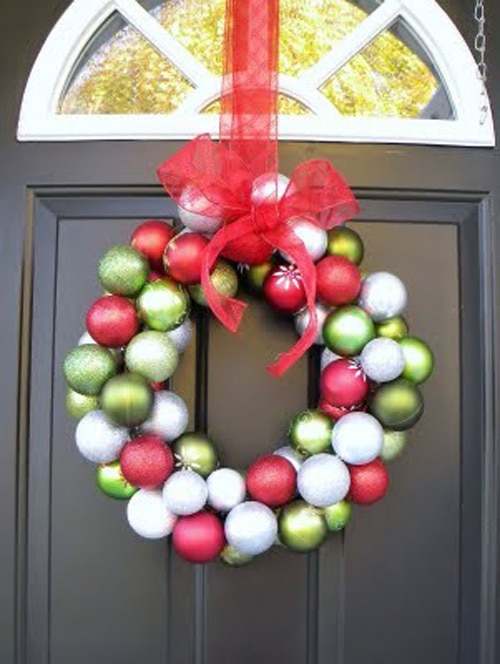 And I just adore this colorful ornament wreath. I bet you could make one using ornaments and ribbon from the Dollar Store for just a few bucks!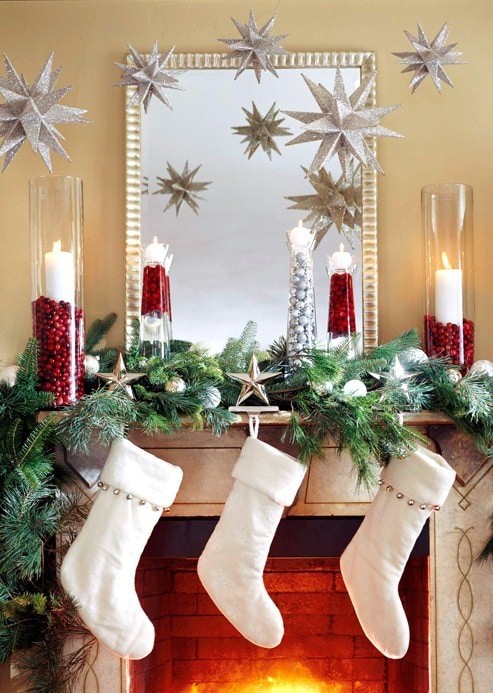 Now onto mantels. This is my favorite focus for the holiday season! Love this one with red berries in hurricanes and silver & glittery stars hanging from the ceiling. And don't you just LOVE the reflection in the mirror?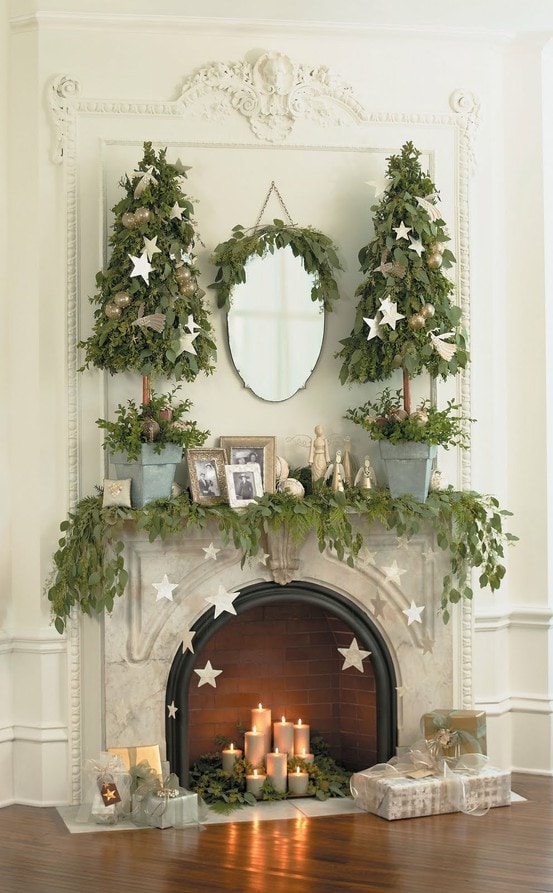 Another great idea is large topiaries on your mantel and some beautifully lit candles in the fireplace. Swoon! And I just love the classic color scheme.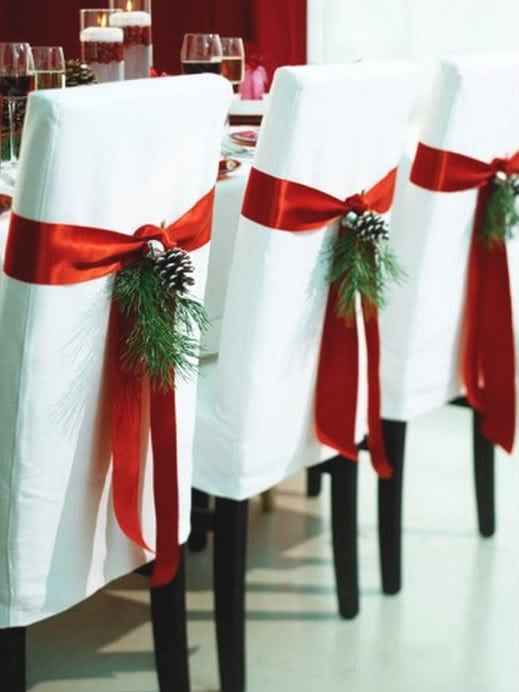 OK, this is actually my next project that I hope to accomplish on Saturday. Some red ribbon and mistletoe or holly on my dining room parson chairs!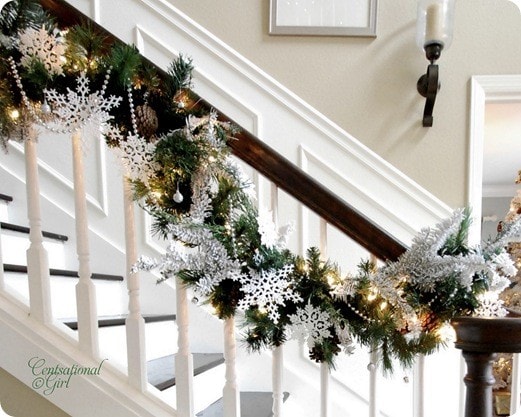 I should probably also get some Christmas garlands for my spindled railing. LOVE this version from Centsational Girl!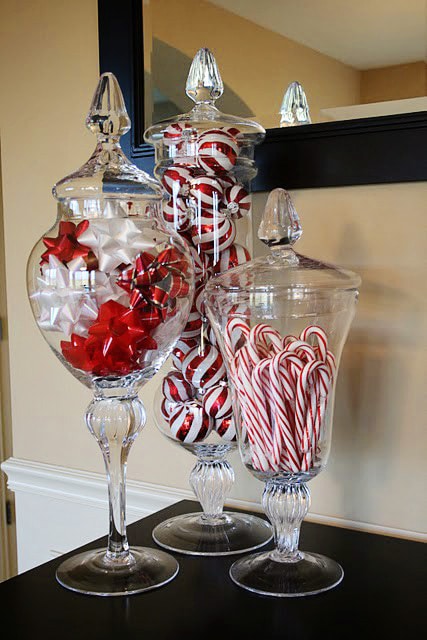 Need a cheap decorating idea for the holiday season? How about filling some apothecary jars with some seasonal favorites like candy canes and gift bows? I need a set of these so I can change out the fillers with each season!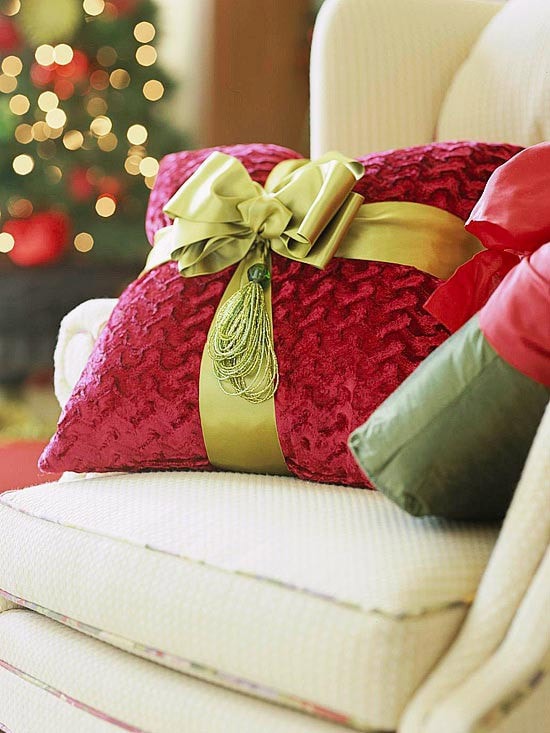 Last but not least is this simple yet chic decor idea for your throw pillows. Just simply wrap them in ribbon like a Christmas gift and you have a great little seasonal accent piece for your home!
OK, that's it for now from Pinterest. If you want to check out all of my boards and pins (including sources for all these photos), check me out at http://pinterest.com/nestforless.