I got some new curtain panels from Pier 1 Imports this past week. The peacock blue were just a little too drastic, even for my taste! I still have a plan for the old curtains (thinking maybe my home office), but I needed something more neutral for our living room/dining room.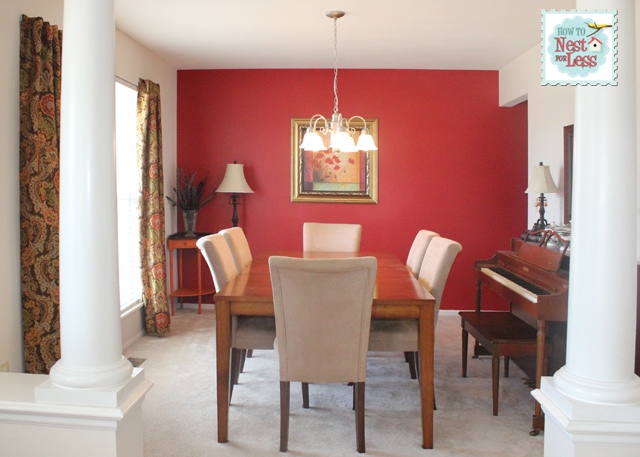 So what do ya think?
Pretty gorgeous material, huh?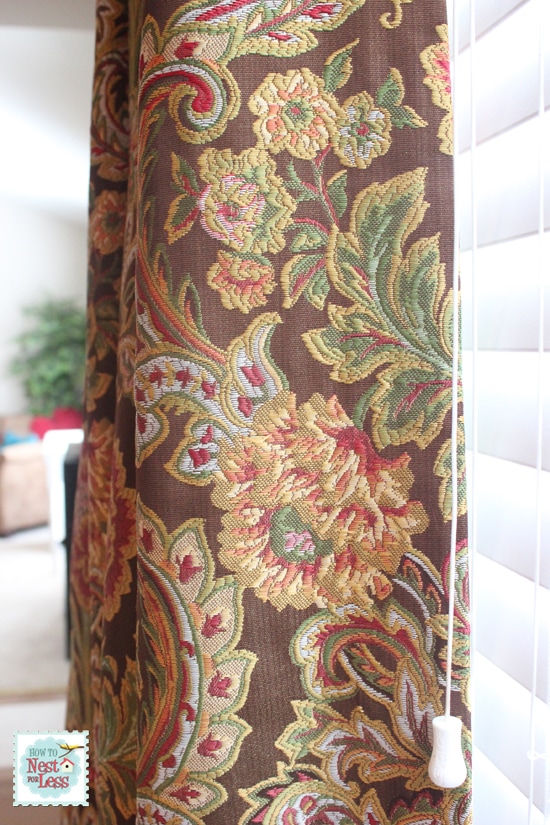 And a hint of orange in the new curtain panels… looks great next to my Barcelona Orange Table that I finished last week! If you missed that post, click over to see the details. The dark wax is just delicious with that orange!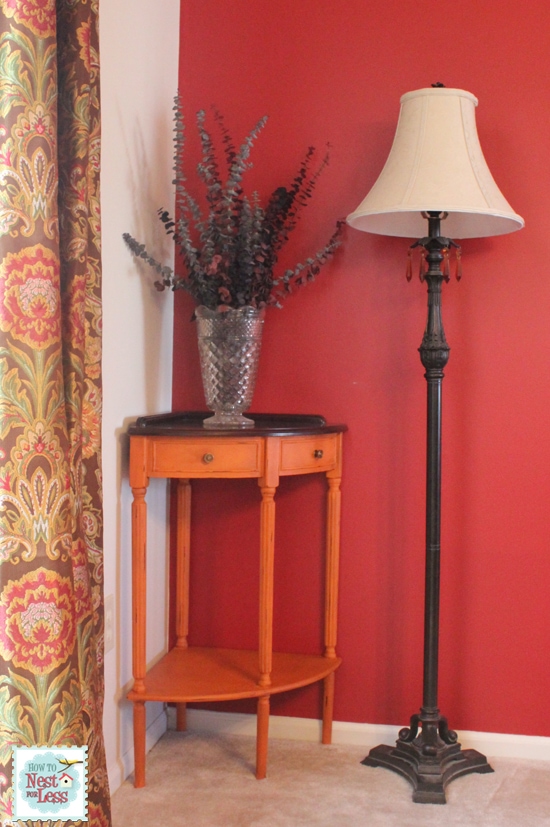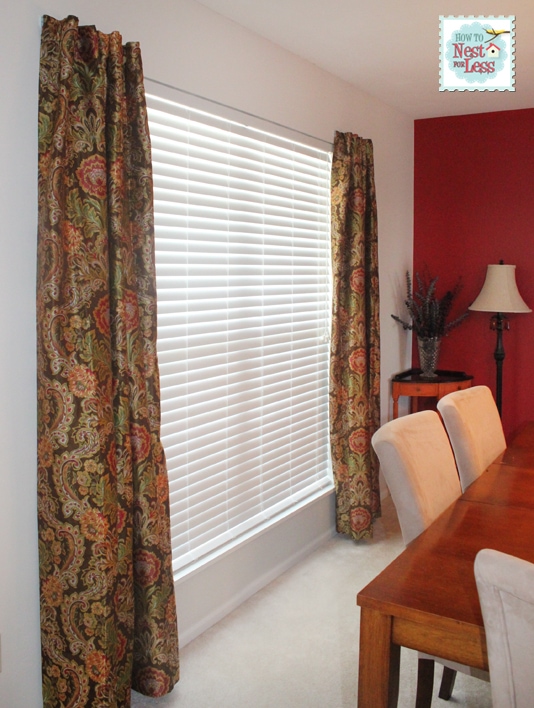 And I still need to start this project. Urgh, someday I will find the time.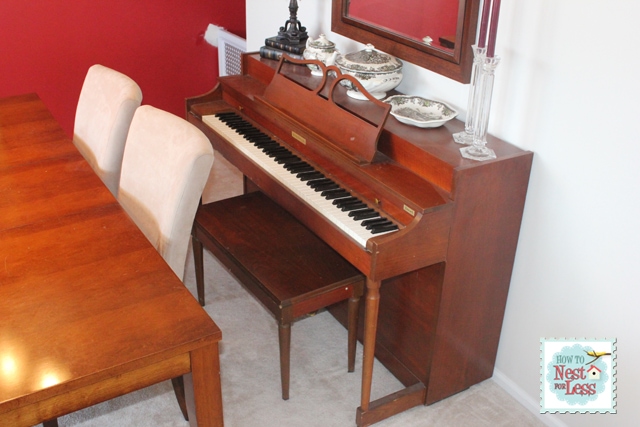 What's next on my list for this room (besides paint that dang piano)? Hopefully purchase a rustic dining table. Isn't this one from World Market just dreamy? $700 so it ain't in my future any time soon, but a girl can dream.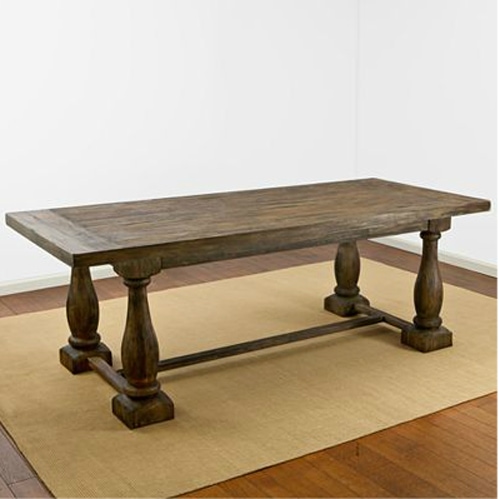 OH, and we got a new 42 inch flat screen television in the great room. No more huge bulky tv in the corner that was an eyesore. The table I used to have in my dining room, then my craft room, now here. Not sure if it's staying, but I'm happy for now!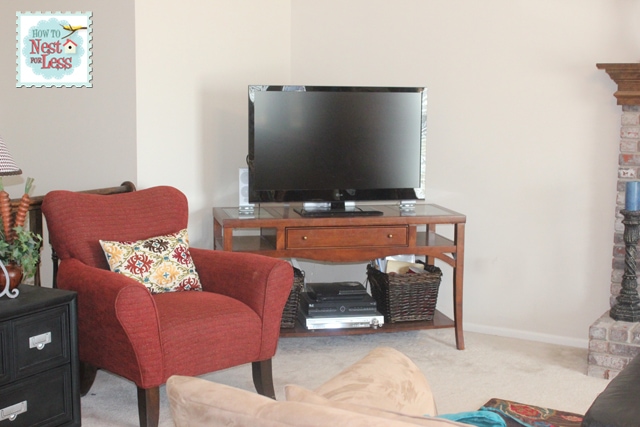 I put the same curtain panels in this room as well. Goes perfectly with my brown flowered rug from Lowe's. Just LOVIN' the new look. Everything seems to flow again!