Not even going to lie… I totally chickened out on the paint color for my dining room. I really wanted to try the new Magnolia Homes paint line but was a little nervous since I haven't read many reviews yet and I'm really picky about my paint brands (I typically only use Sherwin Williams or Clark+Kensington from Ace Hardware).
So over the weekend I headed out to my local Sherwin Williams to try and match the Sunday Stroll color from Magnolia Homes. The landed on the color Mega Griege from Sherwin Williams and picked a flat paint from their Cashmere line.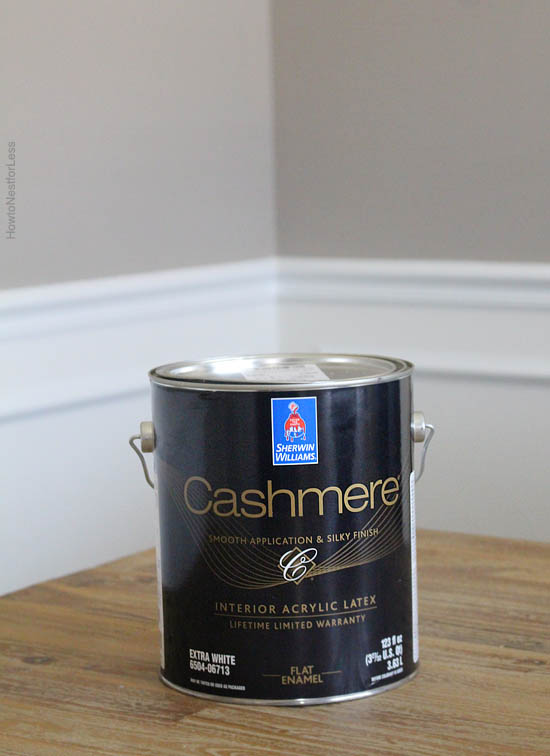 Since our dining room gets a lot of natural light I was ok with going a bit darker, plus we have the white chair rail and picture frame moldings to balance out the room.
I'm loving the gray/beige color so far and how the color adapts throughout the day…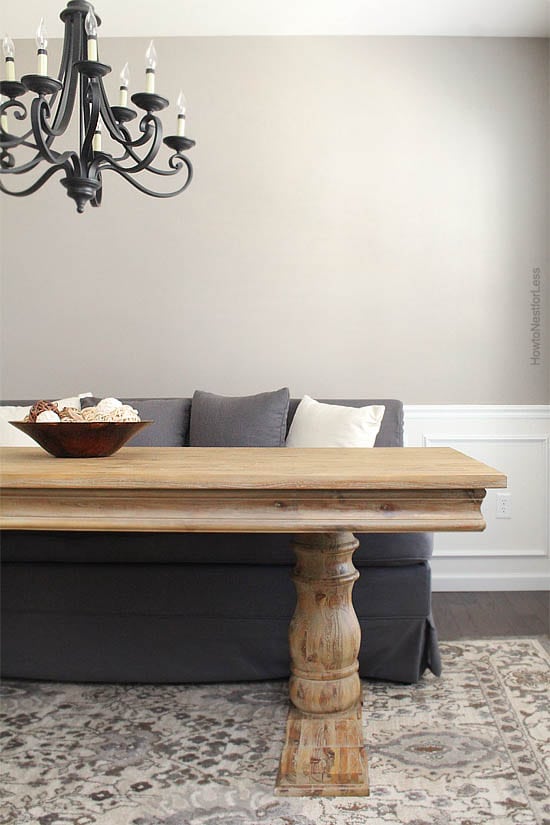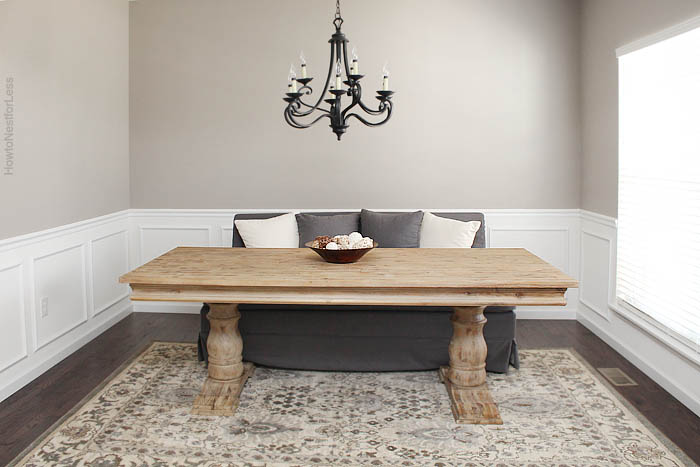 But now it's time to work on the rest of the space.
To finish off the room I need to find some additional chairs for the table. I have four options that I'm toying around with in my head:
---
LARGE UPHOLSTERED CHAIRS


Photo by Linda McDougald Design | Postcard from Paris Home
---
BISTRO CHAIRS WITH HIGH BACK END CHAIRS
---
FRENCH ROUND BACK CHAIRS
---
BENCH WITH UPHOLSTERED END CHAIRS
---
So, how give me your input!
Which chair option would YOU choose?
Now I'm thinking since it's a small room I want to be able to see the banquette bench on the back wall so maybe something light and airy like the bench or bistro chairs. But I'm totally up for opinions so help a girl out!
[polldaddy poll=9418392]