If you saw my guest bedroom makeover last week, you may have spotted my new white distressed dresser. Except it isn't new… it's actually really old, just with a new coat of paint.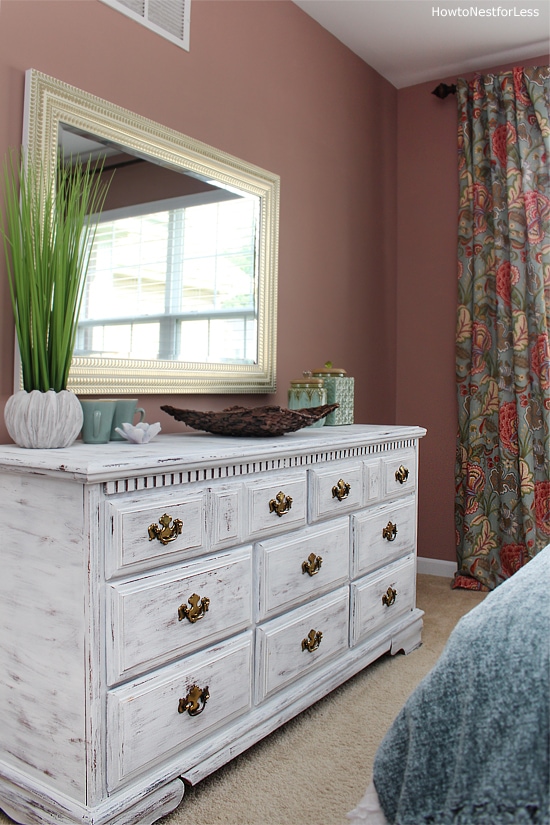 Here's what the dresser looked like before in our old house…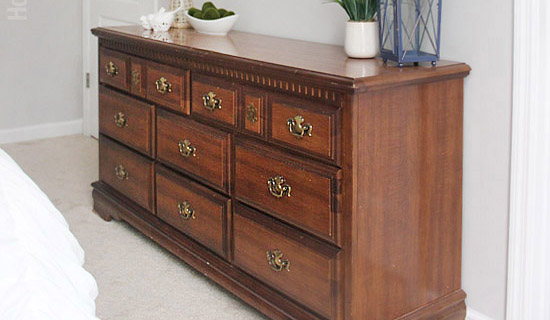 And here it is now in all of it's white, chippy goodness.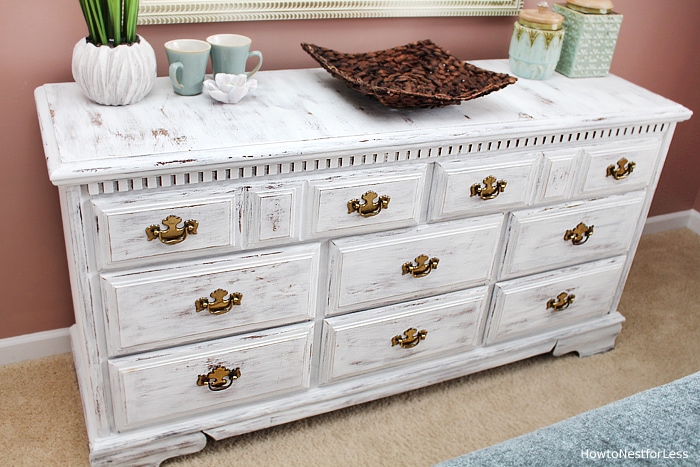 I actually painted this piece right in the guest bedroom with Belle Craie chalk paint in Dover. I did a dry brush technique where I only get about 1-2 inches of the brush wet with paint. Then I lightly brush the paint over the dresser, using only one direction for the paint strokes. I did two coats with this technique giving it about 1 hour in between coats.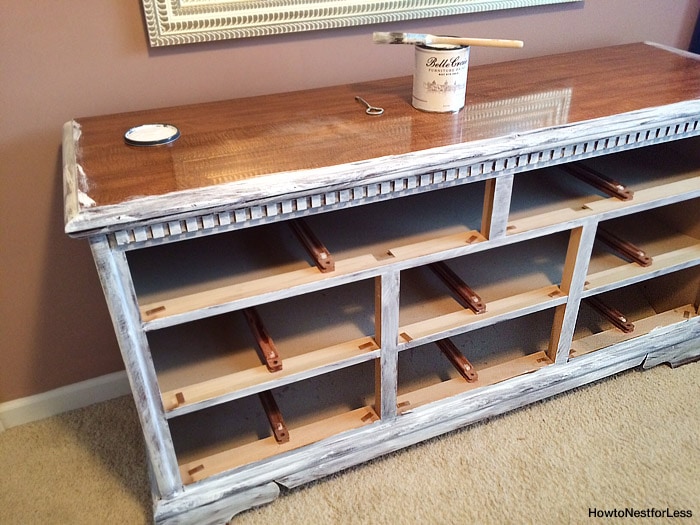 Once it was fully dried I used both a sanding wedge and fine grit sandpaper to distress.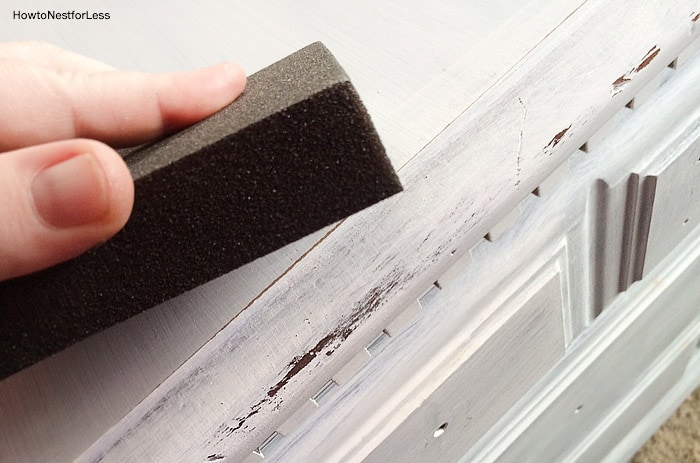 And after about 3 hours of work the dresser looks like this…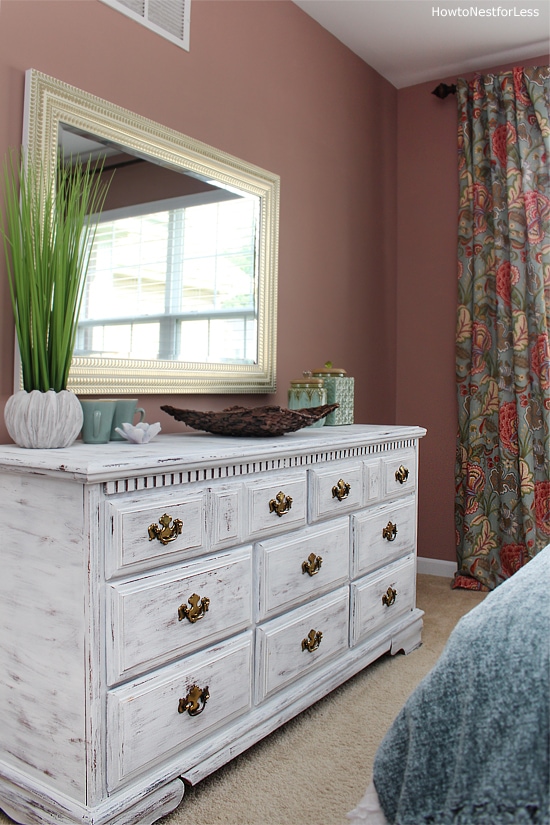 You really can't go wrong with this dry brush technique which is why I'm a huge fan. I really need to do a better tutorial, but I was trying to get this done before our vacation last month.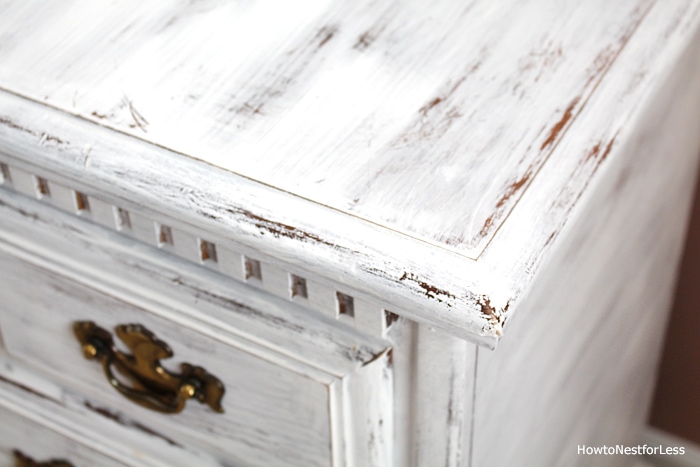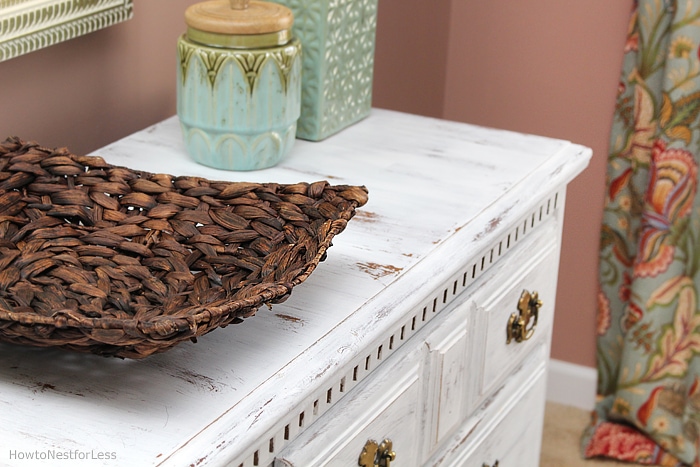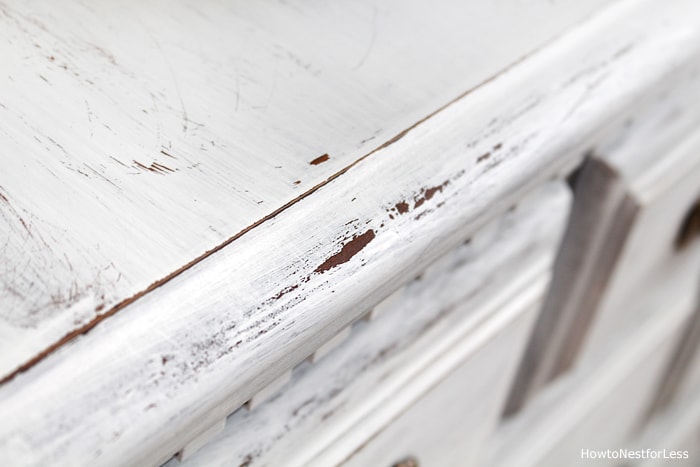 I decided to keep the original hardware to save costs. I think it actually goes nicely with the yellow tones in the guest bedroom.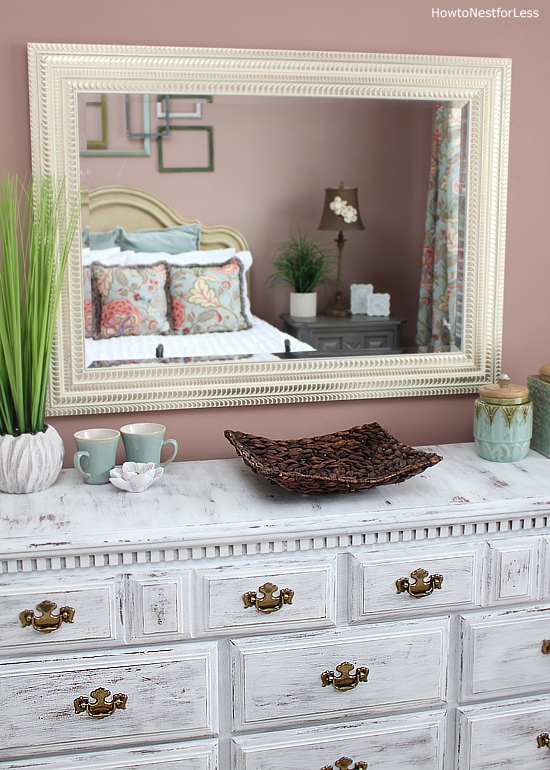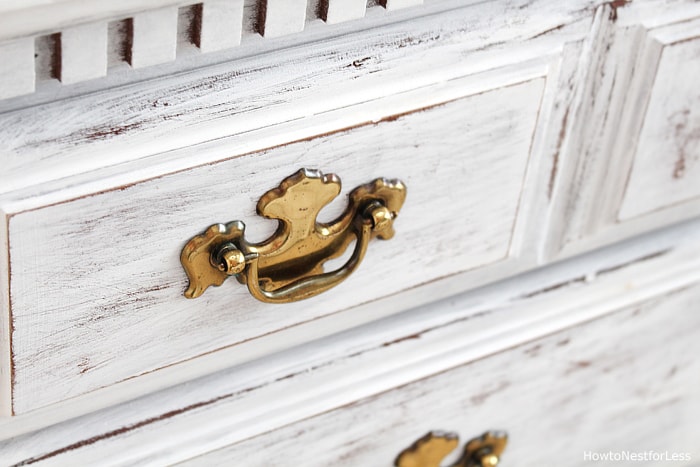 And now this dresser that we've had since the 1980s has new life.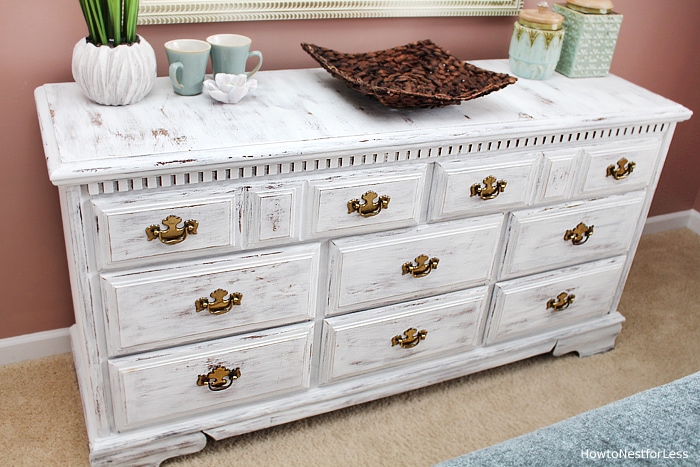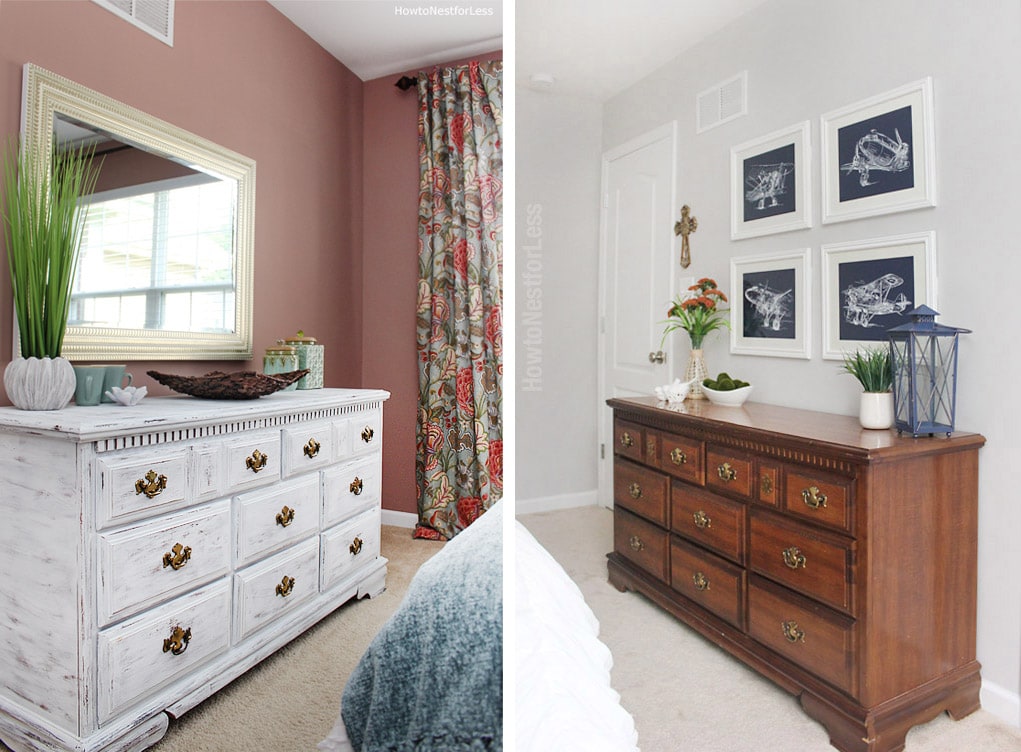 Quite the before & after, right?
To see the full guest bedroom makeover, click here.