A step by step tutorial on how to add legs to furniture.
So a couple weeks ago I showed you guys some painted nightstands for my brother's guest bedroom. While I completely LOVED how they turned out with the Belle Craie paint and a dark glaze, I really wished they were a big more feminine. So to take the nightstands to new heights, I decided to add some legs on them (ha, see what I did there?).
And here's what the before & after looks like…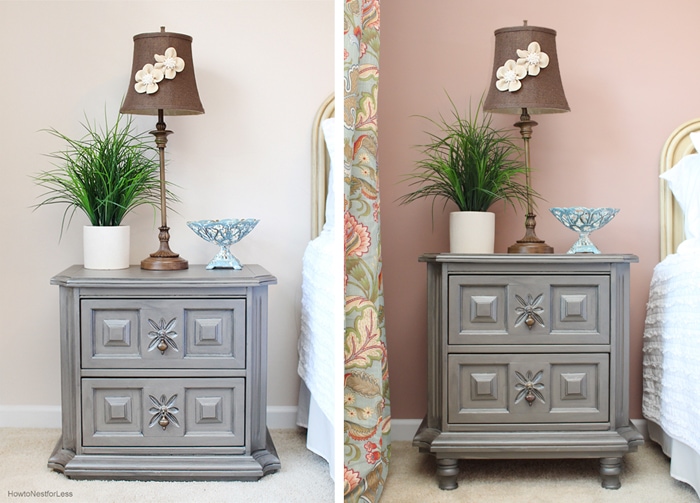 SUPPLIES:
4 furniture legs (per piece) with pre-installed screws
Drill & bits
Tee nuts from Ace Hardware (about 87¢ each)
Hammer
Paint or stain
INSTRUCTIONS:
To get started, make sure you have your furniture legs first. The size of the pre-installed screws in the table legs will then determine your drill bit and your Tee nut size. Suggestion: take the legs with you to the hardware store to test out the Tee nuts!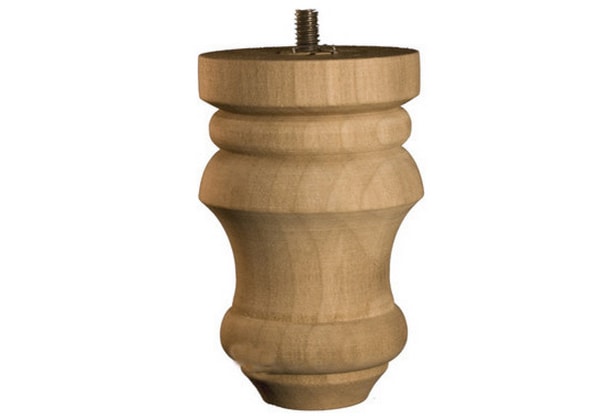 Once you have everything sized you're ready to start assembly. Mark where you want your wooden furniture legs and pre-drill holes. If you don't have enough work space for the legs, you'll need to add a small piece of wood to the underside before attaching the legs.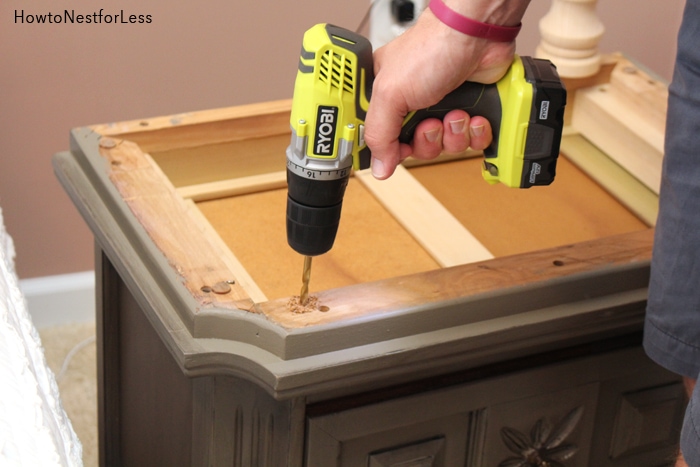 Next hammer in your Tee nuts into your pre-drilled holes.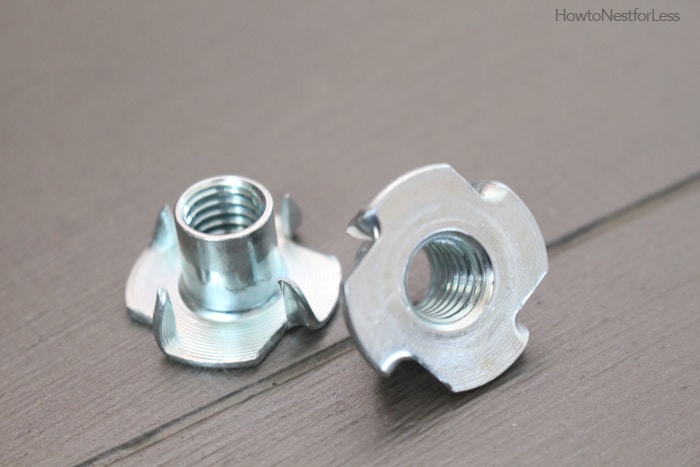 Then screw the furniture legs into the Tee nuts.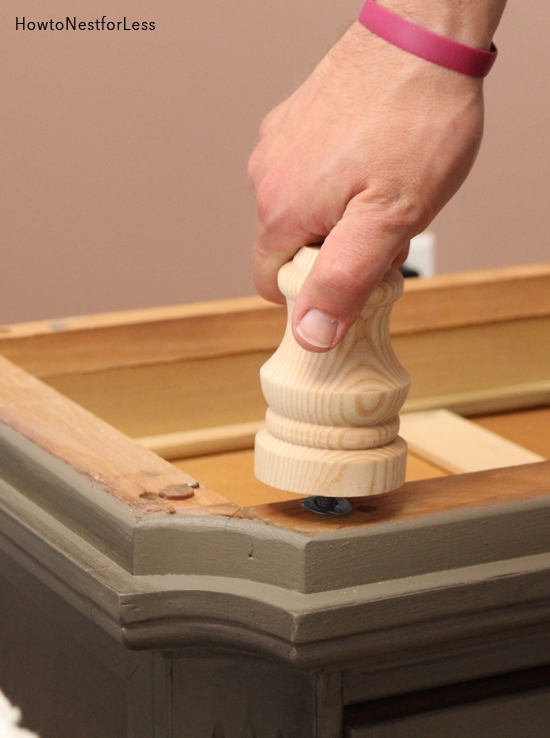 Finish them off by painting or staining to match the rest of the furniture.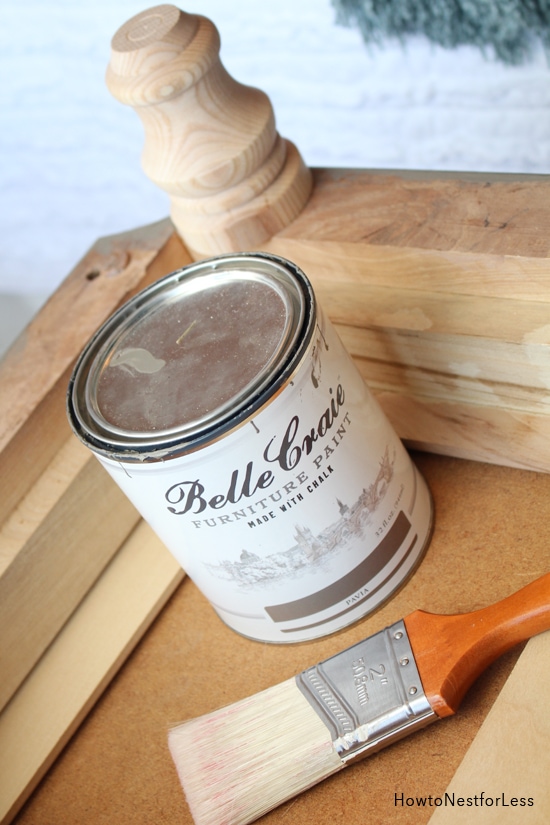 And yes, it really is that simple.
And I really think it makes a HUGE difference!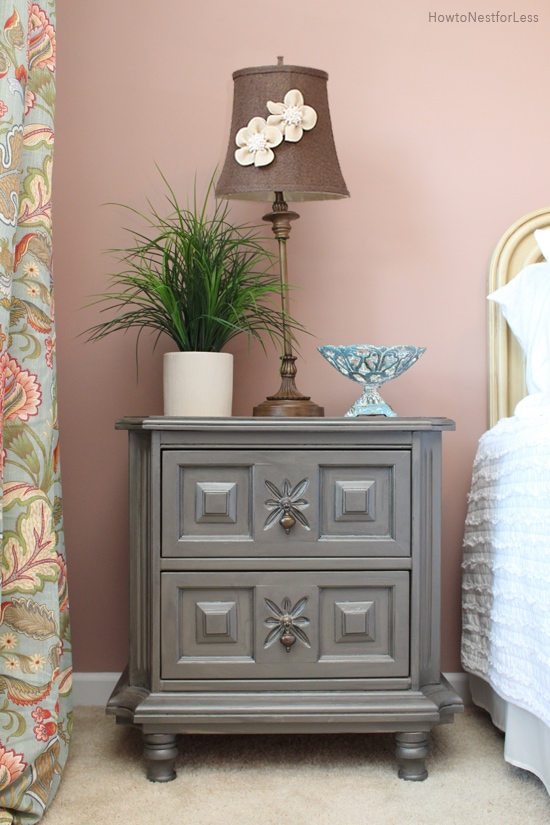 Just make sure you set the legs back far enough so they are sticking out in front. Remember it's ok not to set the legs flush to the front of the piece. Even setting them back 1/2 inch is better safe than sorry.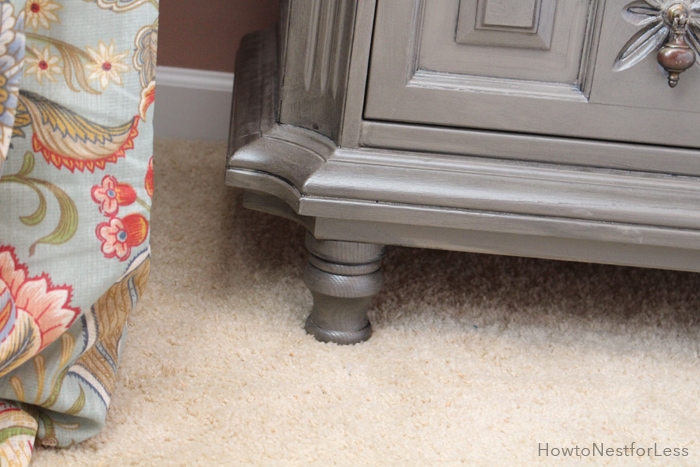 The legs cost me about $24 per nightstand (for a set of 4).
At least I purchased the wooden nightstands for only $20 each.
Still a bargain in my book and now love them more than ever!
Great before & after right?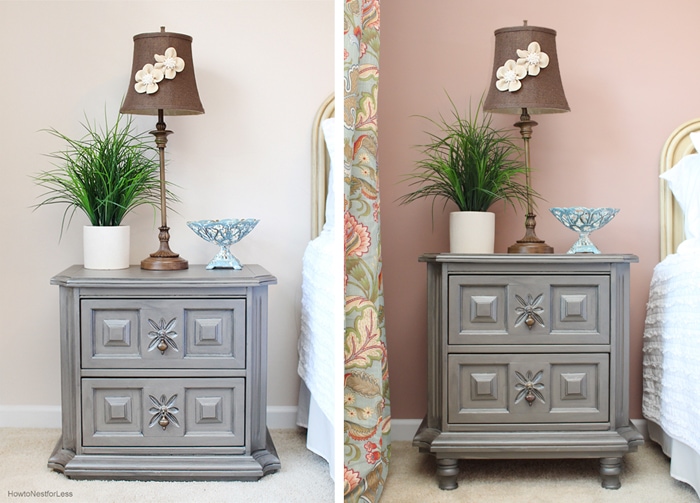 And doesn't this give you so much more working room when you spot furniture in a thrift store or Goodwill? Yep, possibilities are endless with this simple adjustment!