OK you guys, I'm about to show you one of the easiest, fastest, and affordable crafts you can possibly make. Seriously this thing cost me $2 to make…. not even kidding. A cute little fall decorative plate – FOR UNDER $2!!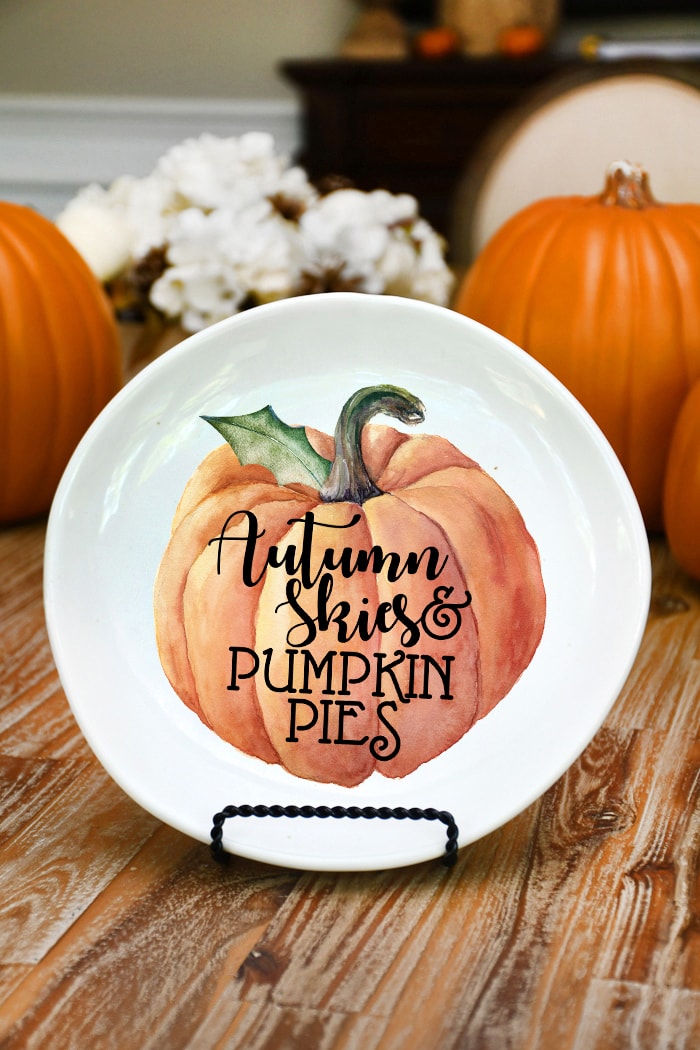 So remember last week when I showed you guys the farmhouse pumpkin bucket and I used the rub on transfers? Well at the same time I told you guys I bought clear sticker paper. Three sheets for just pennies over $5.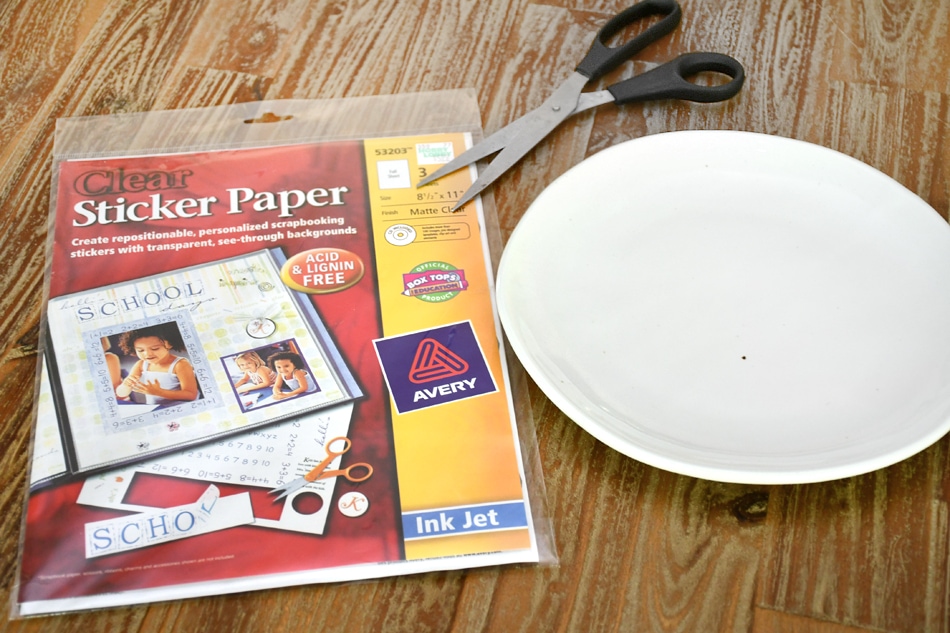 I created a cute little pumpkin printable for the plate. Oh yeah… that white plate? On clearance for $1 from Hobby Lobby!!! Of course after I made this I went back and scooped up five more 😉 I grabbed 3 of the same size and 2 bigger ones. Might have to make something fancy for Santa's cookies this winter!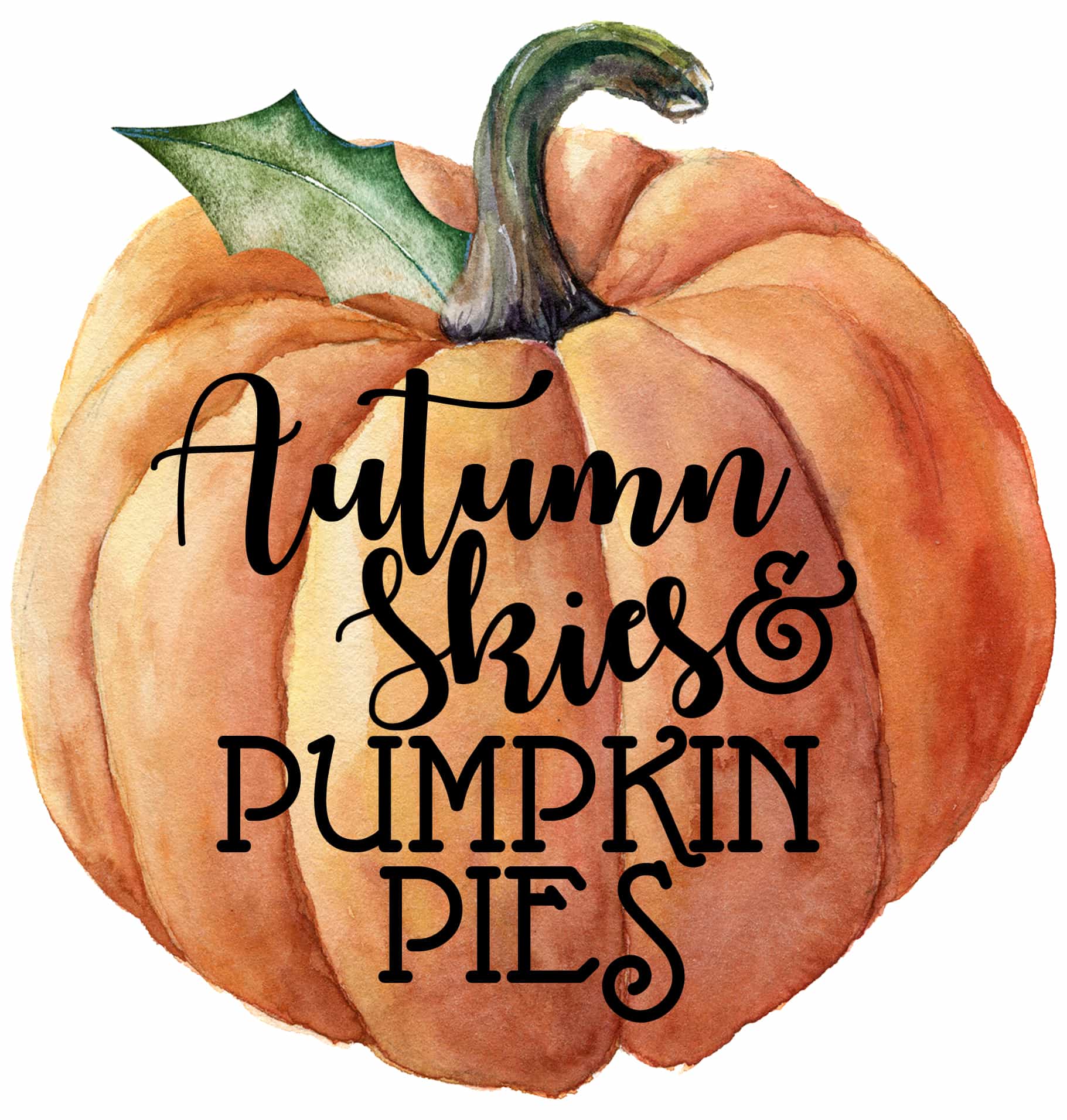 So you can download the printable above for free. Just right click on the image above to save the image to your desktop, or click HERE for the JPG to open in a new window. Again, I recommend saving to your desktop first then sizing the JPG in Microsoft Word to print (or something similar so you can get the perfect size to fit your plate).
Then just print it out on your normal inkjet printer at home on the clear sticker paper!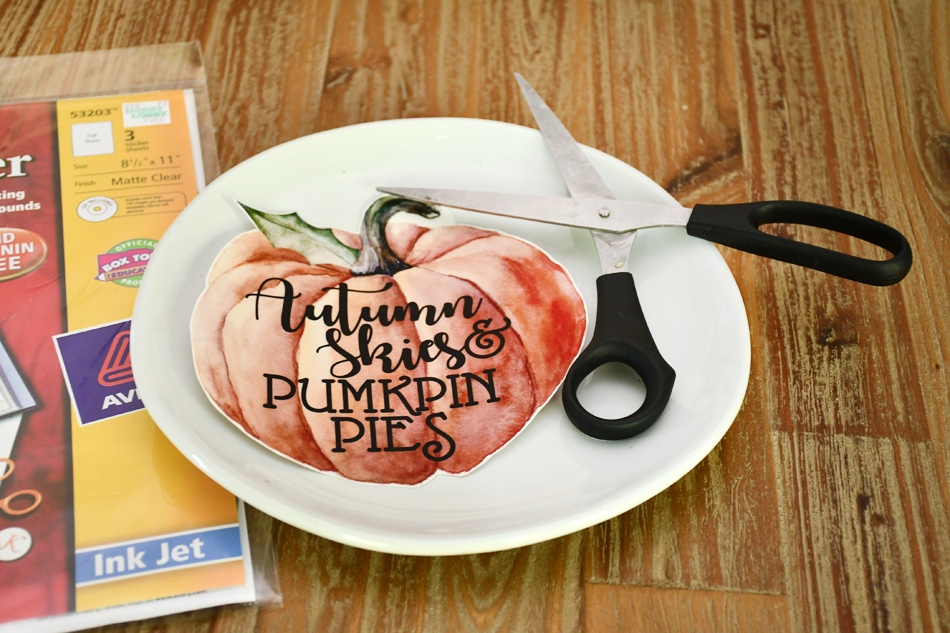 Next I trimmed it out, leaving just a bit of edge around the design. I peeled off the paper back and stuck it on the plate and smoothed out the little bubbles.
Yep, that's it for this Fall decorative plate. Seriously.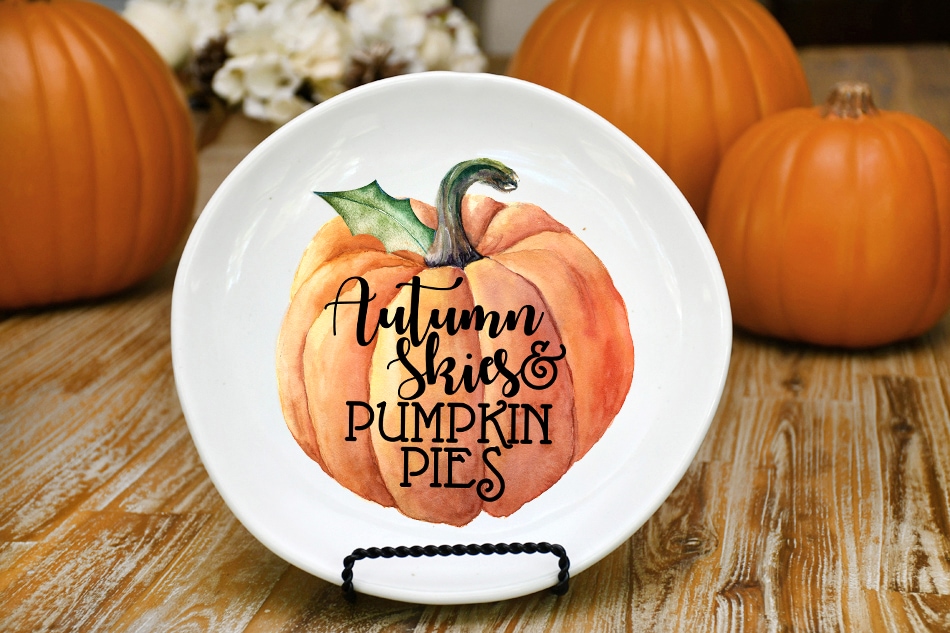 I was able to fit two pumpkins on one sheet of clear sticker paper so basically it cost me $1 for each pumpkin print and $1 for each plate from Hobby Lobby. Yep, $2 for this adorable pumpkin craft. Can't beat that!!