Monday I showed you guys our fall family room decorations, and today I have our kitchen and breakfast room Fall House Tour. So sit back, relax, and enjoy some pretty autumn colors!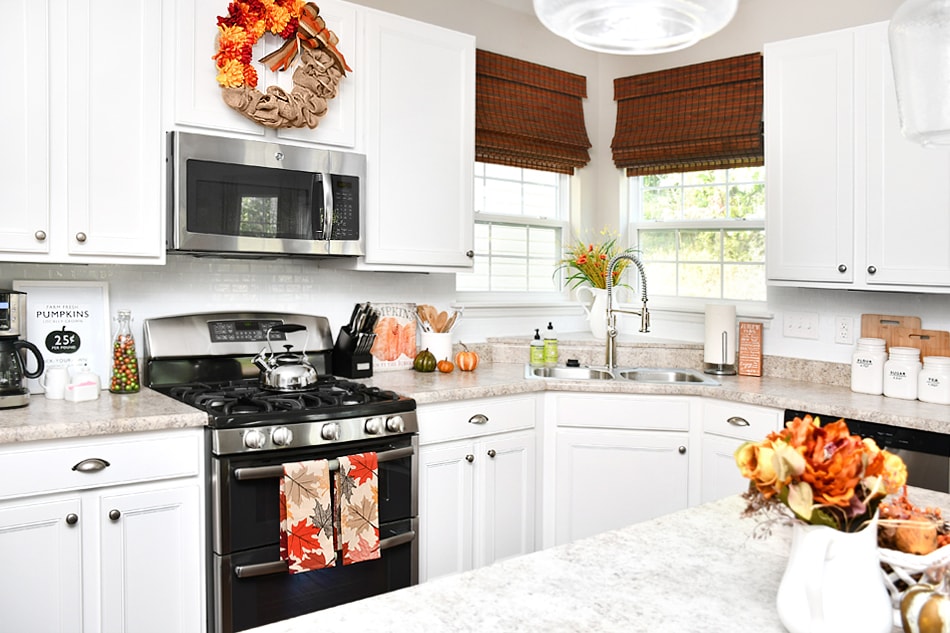 This year I decided to hang the flower & burlap wreath that I made a couple years ago above our stove and microwave. I never really use those cabinets so I don't mind covering them up for now. I just put a little Command Brand hook behind the very top of the cabinet (upside down) and hung the wreath with some twine.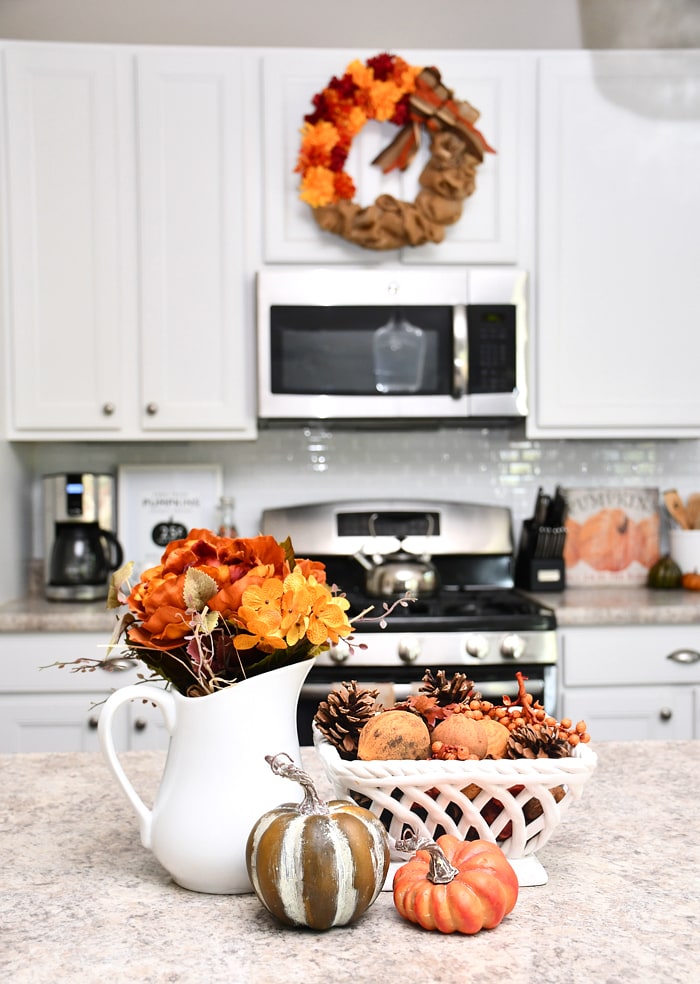 The kitchen island got a little love with some new flowers, pumpkins, and sweet smelling Fall potpourri. I also added some colorful plates to our DIY kitchen platter rack.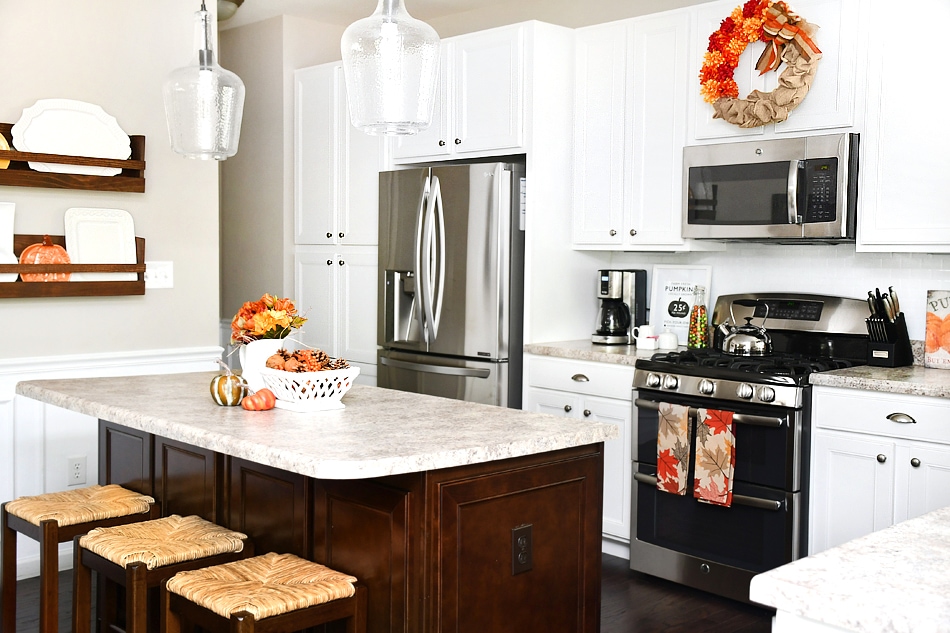 Next to the refrigerator I have a little coffee station. I changed out the printable to a simple black and white Fall one. I actually edited the printable I used for our farmhouse pumpkin bucket to fit this size and personalized it with our family name.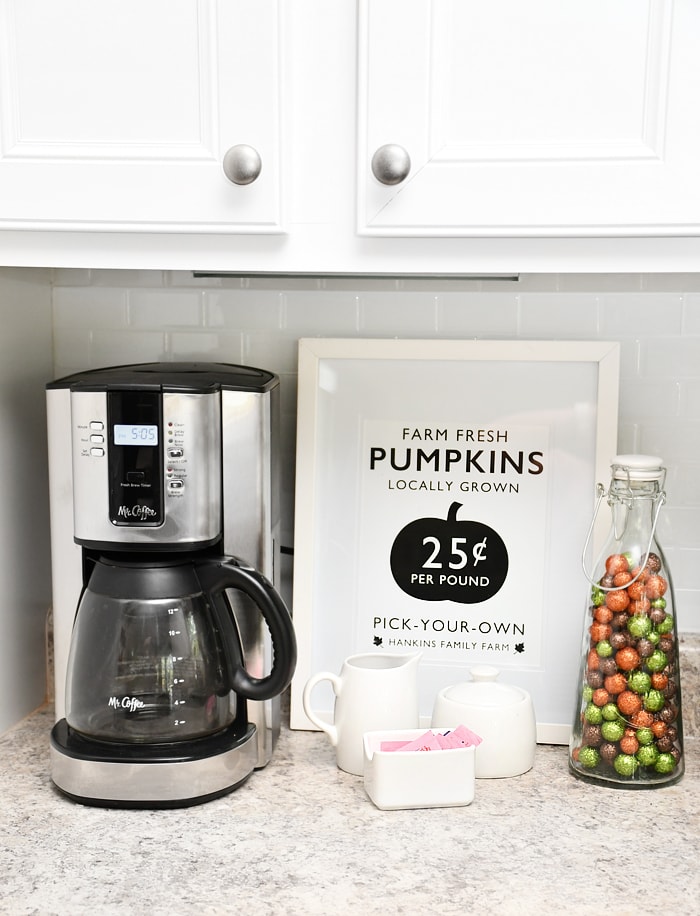 Moving over to the right…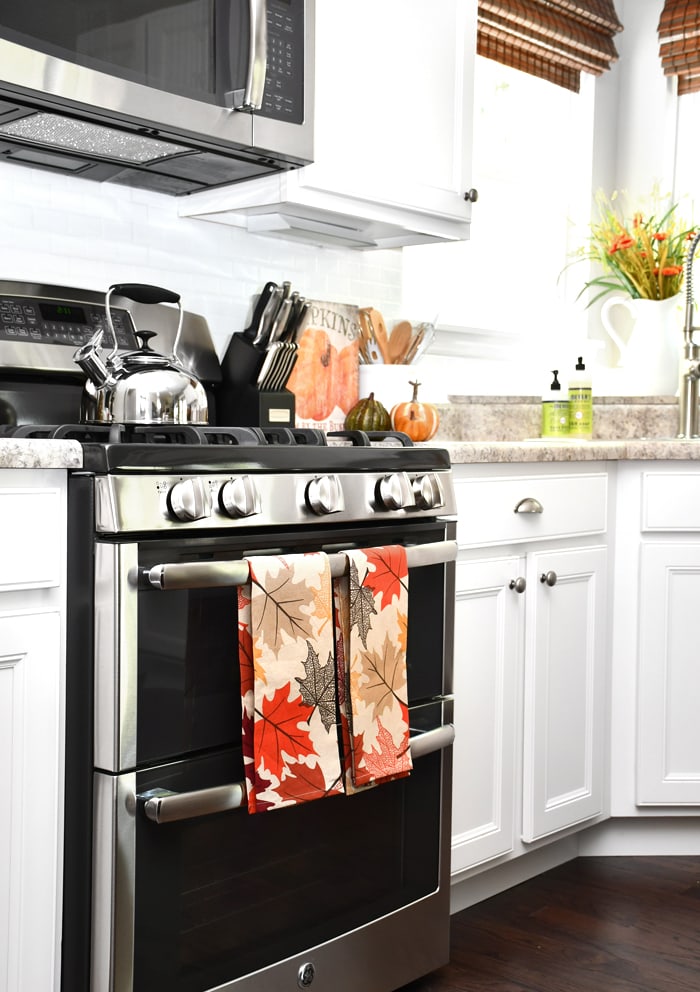 Seriously, I told you I'm a pumpkin hoarder.
They're everywhere.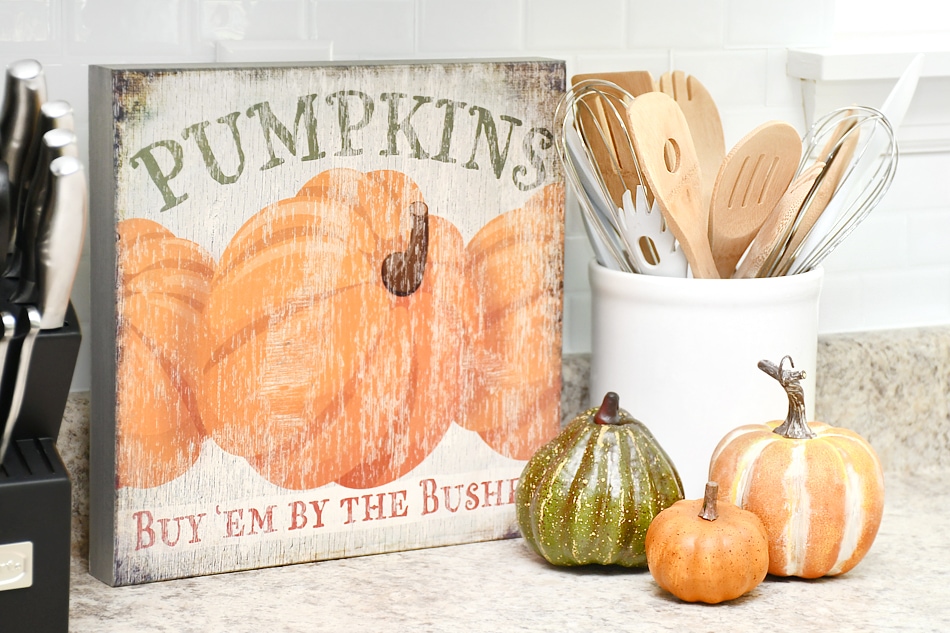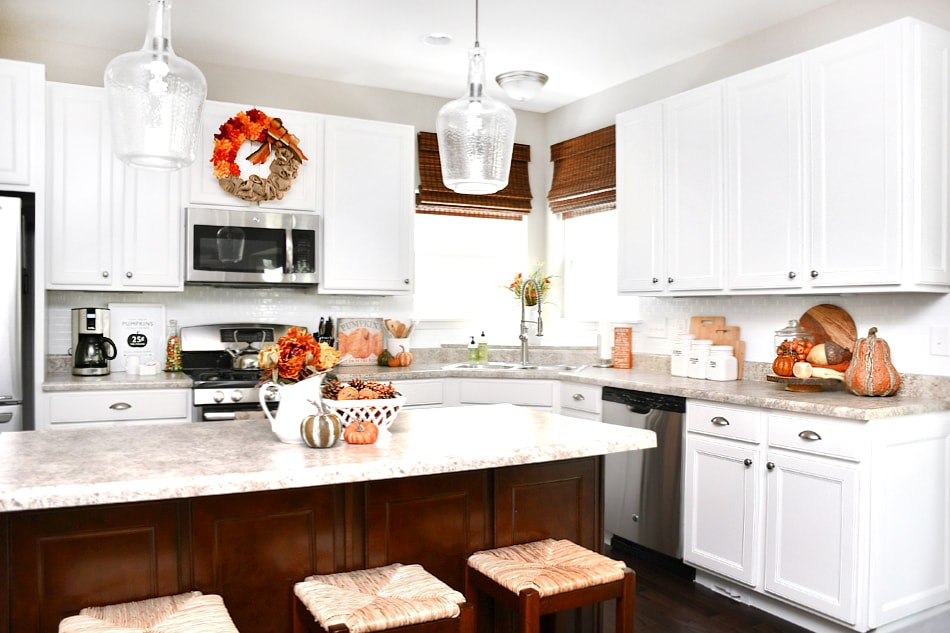 The large textured pumpkin I picked up from a local antique mall for $11 last week. Love shopping at thrift stores and antique malls for Fall décor. You can always find a wide variety of cool, vintage things!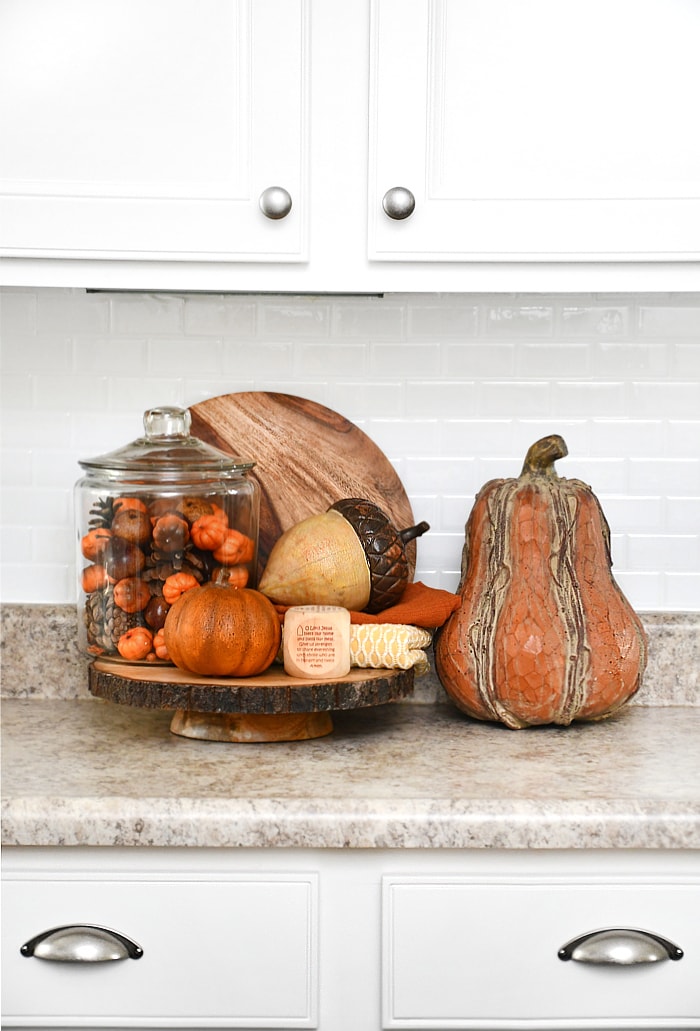 Moving onto the breakfast room Fall House Tour…
I filled our buffet with some beautiful fall flowers I snagged from Hobby Lobby.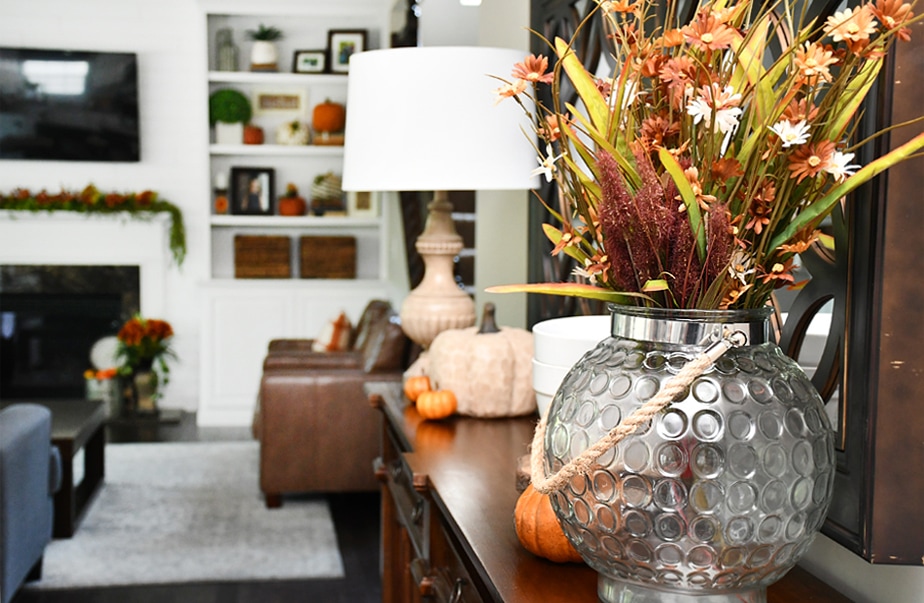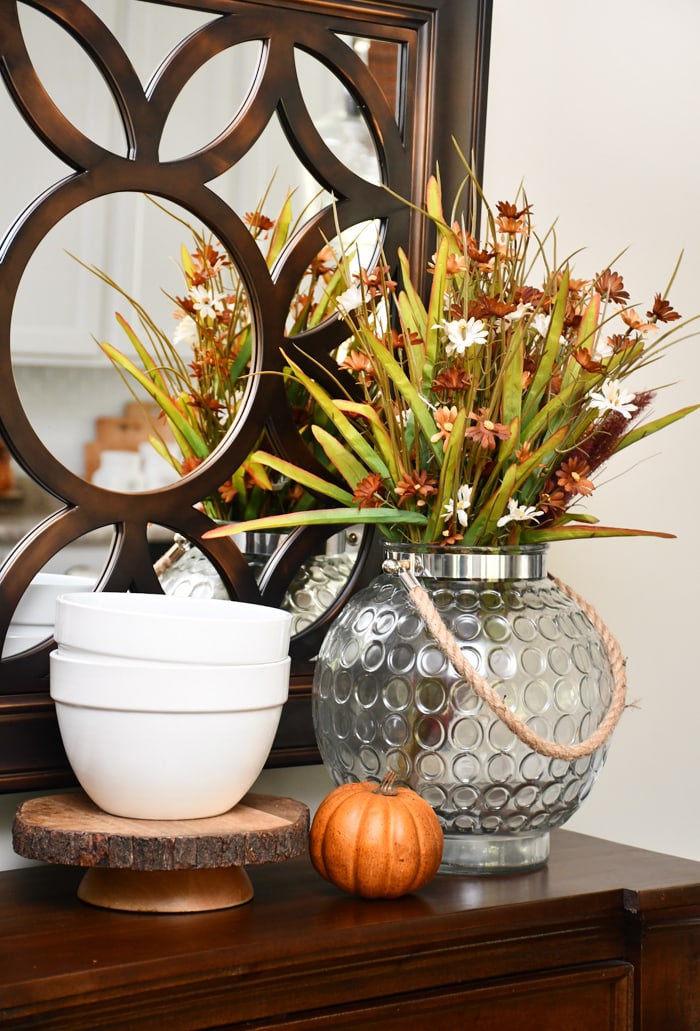 And our breakfast room table got a little love as well with this centerpiece from HomeGoods. I've actually had this for a couple years and love the white pumpkins and flowers. Goes beautifully with our light wood pedestal table and blue gray settee.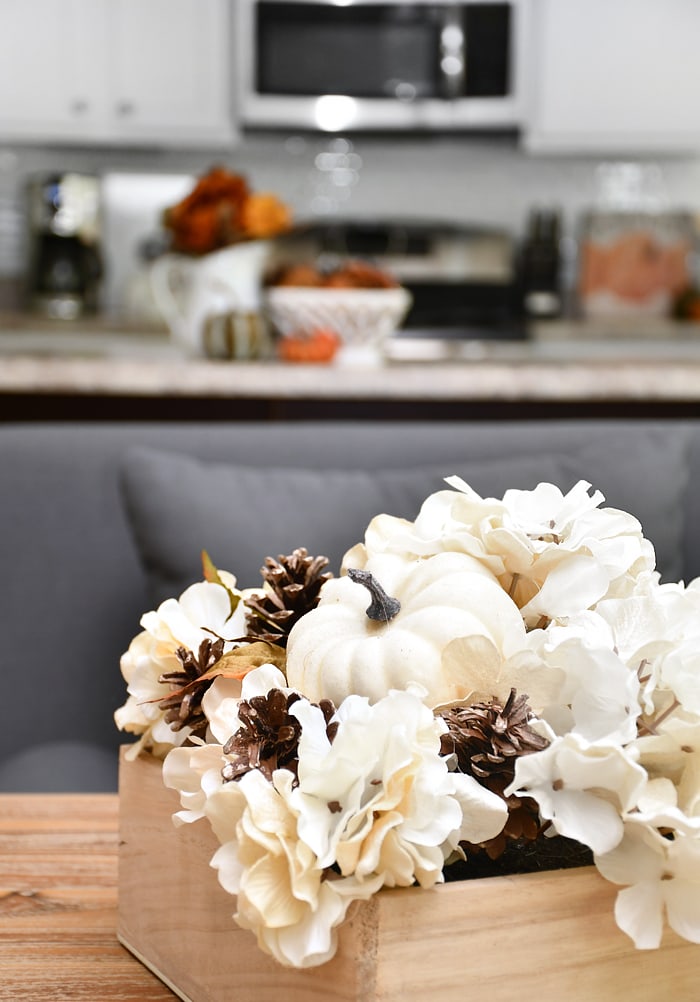 If you want to see our fall family room, click HERE…
Or if you want to see ALL of our fall crafts and projects, click HERE!
Have a very happy and safe Labor Day weekend, everyone!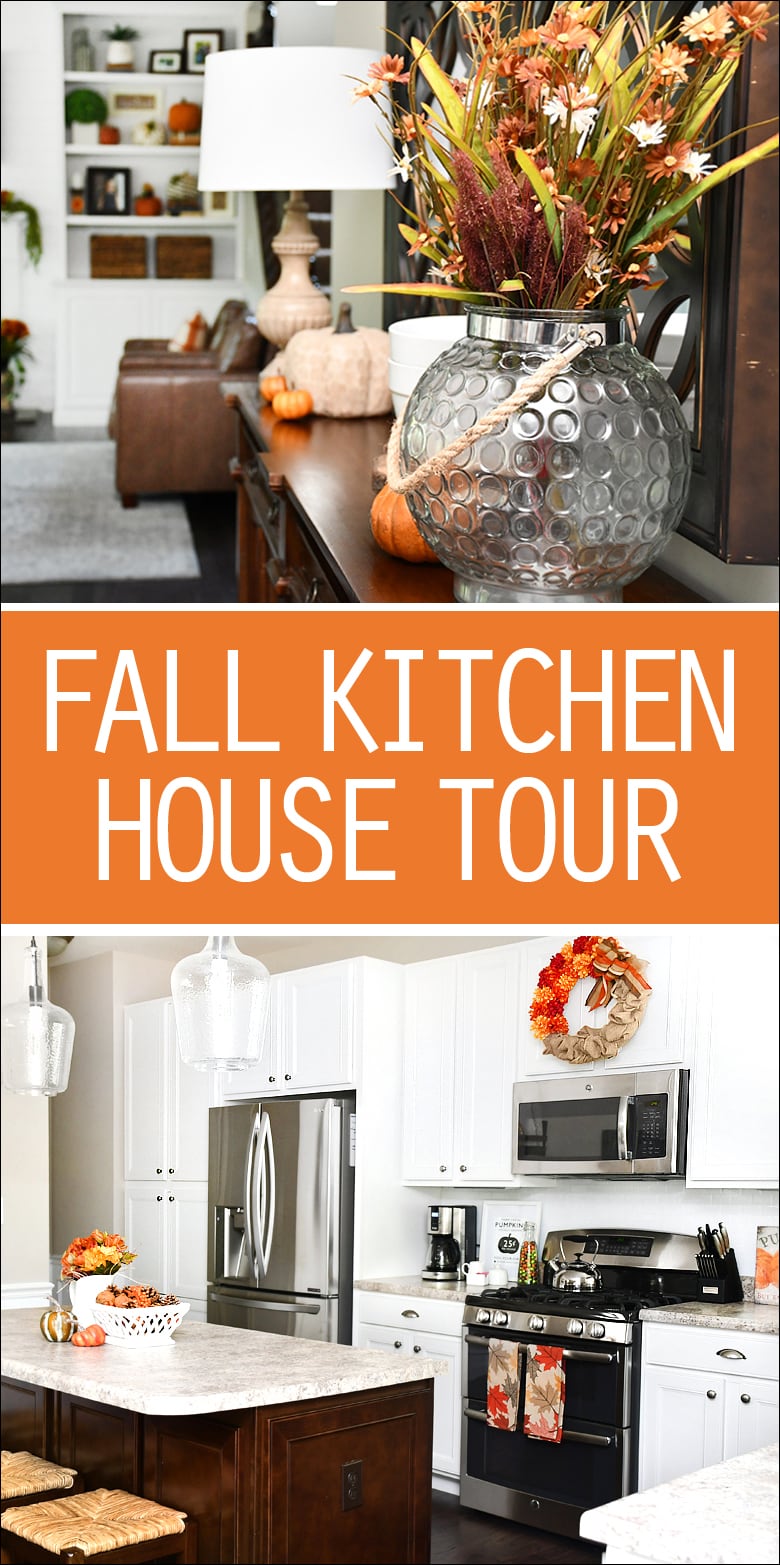 For more Fall projects, click HERE.