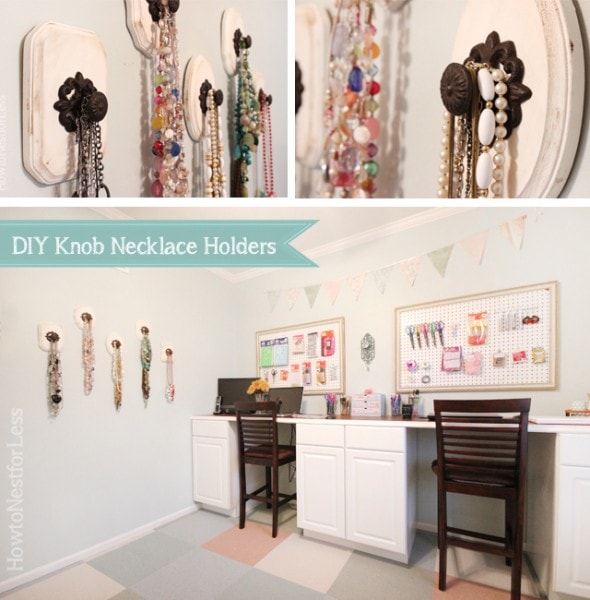 I've had these wooden cut outs for a couple months and wasn't quite sure what to do with them. I knew I wanted to do something along the blank wall in my craft room, and then I thought it might be fun to display my necklace collection. So here we go…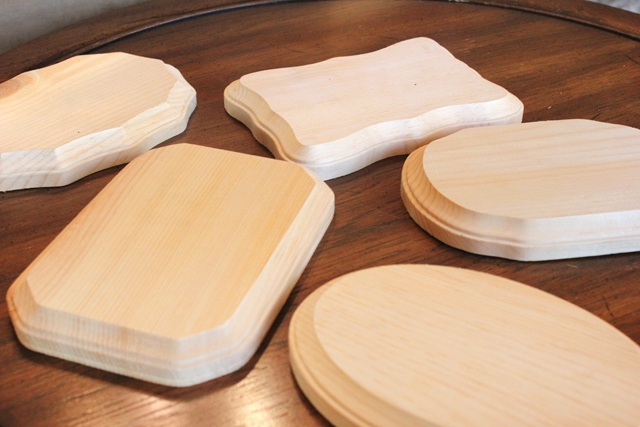 I found these beautiful ornate knobs from Hobby Lobby last week at 50% off. I scooped up 5 of them for this project.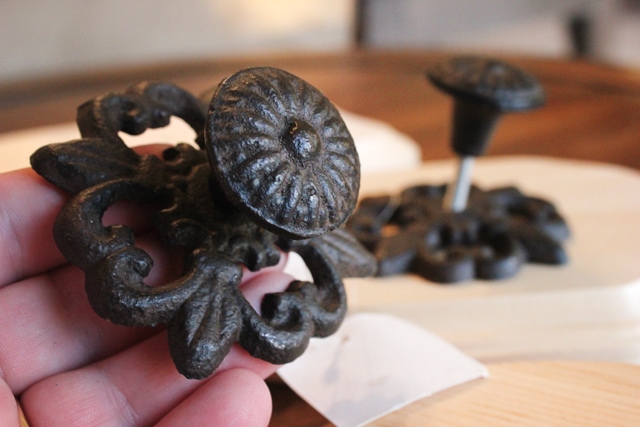 I drilled 1 hole into the center of each wooden cutout.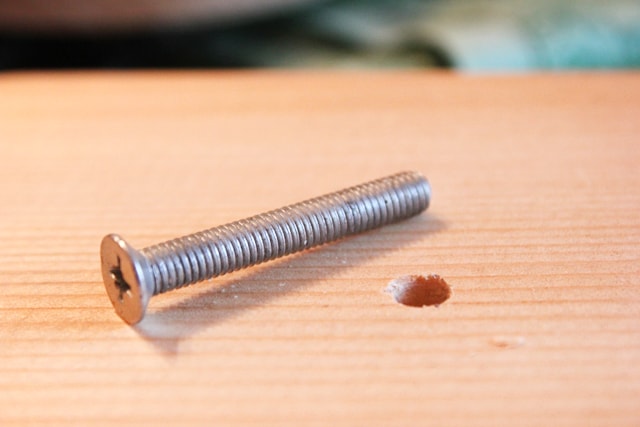 Next I gave each of the cutouts a coat of Pure White Annie Sloan Chalk Paint. Yes, this is my absolute favorite paint. No priming required and it has a wonderful chalky finish.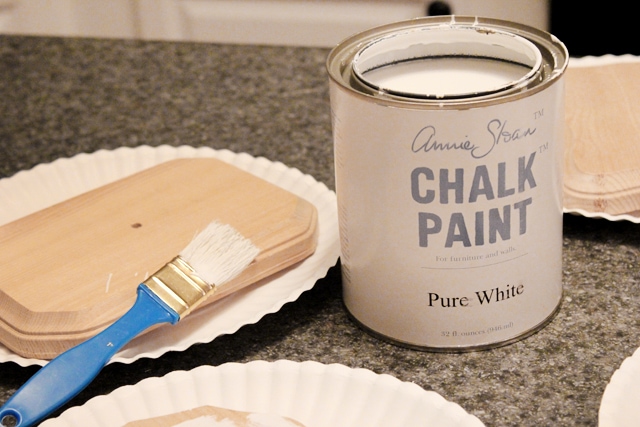 I also have the wooden cutouts a quick coat of dark wax around the edges (I thought it would look nice against the dark knobs).
To hang I used some Command Brand picture frame hangers (love these things and use them all.the.time! And no, they don't pay me to say that!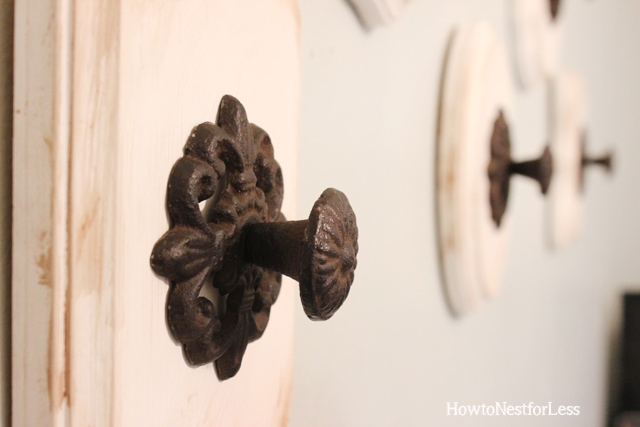 Just 5 little wooden cutouts with knobs filled up my bare wall quite nicely.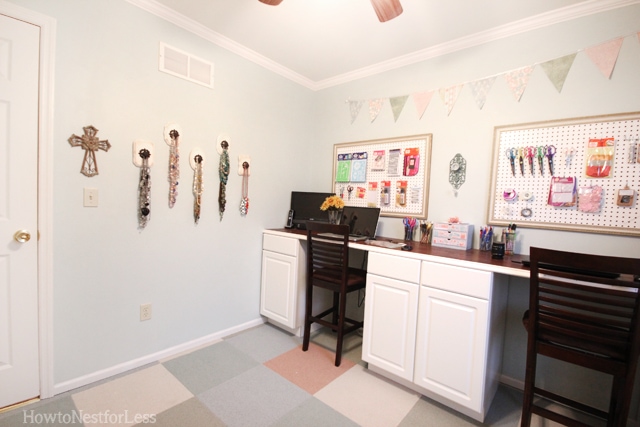 And I love seeing all of my necklaces on display (seem to go well with my colorful craft room).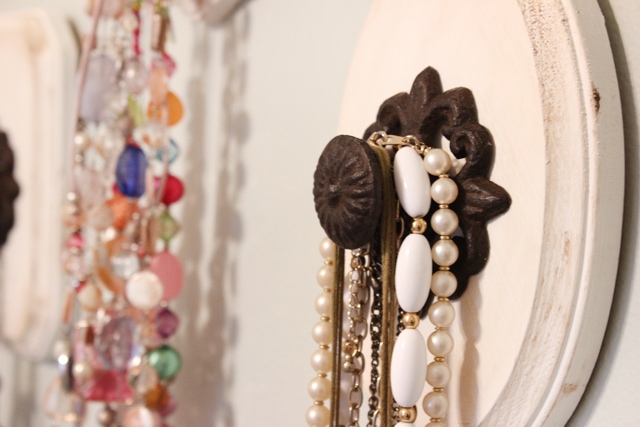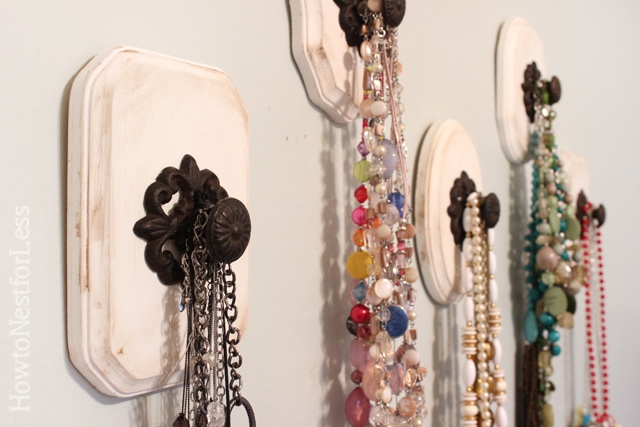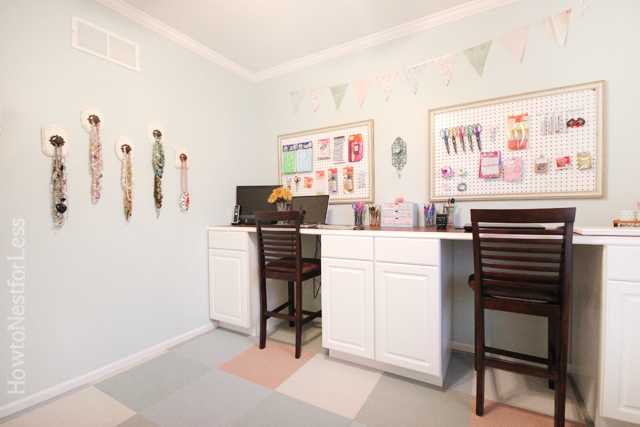 I still need to straighten up the other side of this room… although our house is still on the market and I don't know how much I want to delve into that project. Oh well, for now I'm happy with this cute little necklace holders as the newest addition to my special space.