Make sure you follow me on Instagram and Pinterest for a sneak peek into my recent projects!
I had no idea what to call this thing so I came up with DIY Plank Board Wreath Hanger. I almost added "thingamabob" at the end but I restrained myself.
So last year around Christmastime I wanted to hang a wreath in our sun room above the TV hutch but it looked really weird just hanging on the wall alone. It was just too bland and the wreath was really dwarfed in that big gap.
As a solution I thought to put together some scrap wood to make a little plank board to hang our Christmas wreath.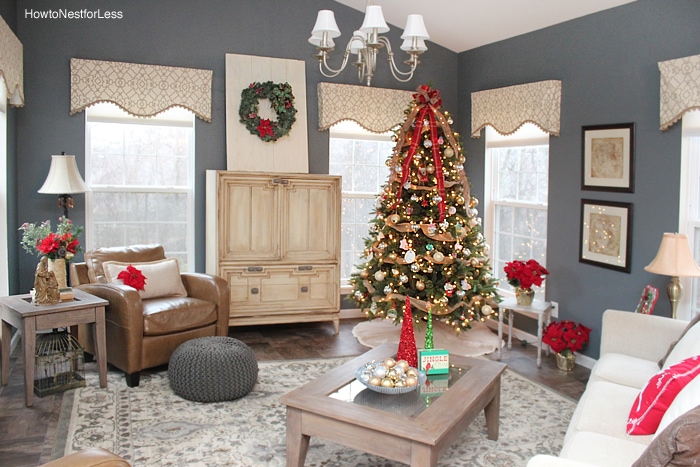 Well this year I wanted to do the same thing in our entry foyer. I had a big blank space over our console table and we have far too many mirrors in this house… I didn't need another one in this space. So I thought a large plank board wreath hanger thingamabob would do the trick.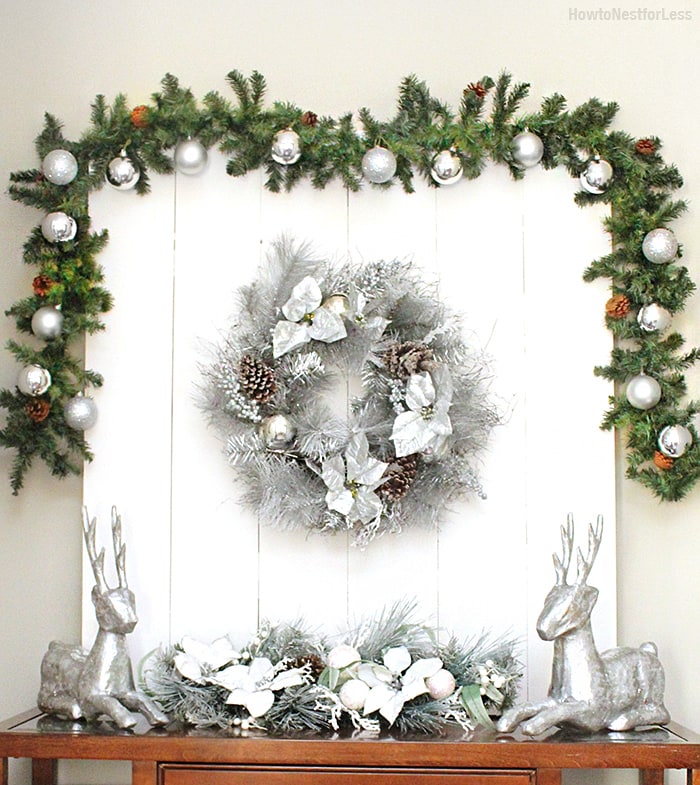 To start I measured above the console and figured out how big of a plank board I wanted (about 36 x 40 inches). Then I took some scrap 1×6 boards we had in our garage and cut them down to size (note: the last wreath hanger we had was made with 1×4 boards and we cut them on a compound miter saw).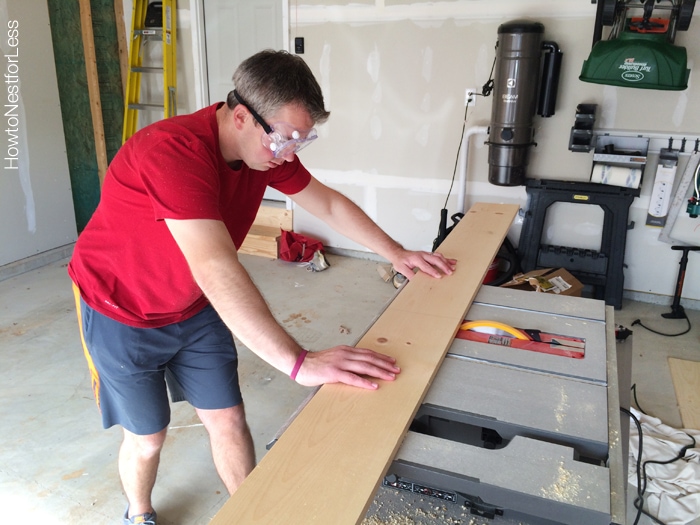 Once we had the boards cut down we put them on the ground to make sure they were all even. They we measured across for the cross boards (1×6 boards = about 36 inches total, then we took off a couple inches from that for the cross boards).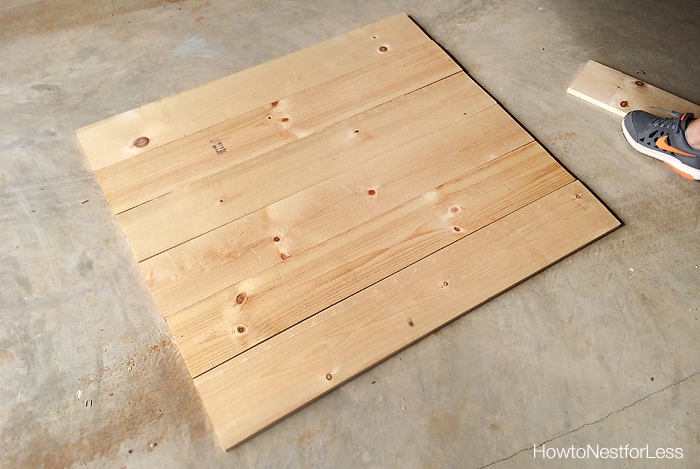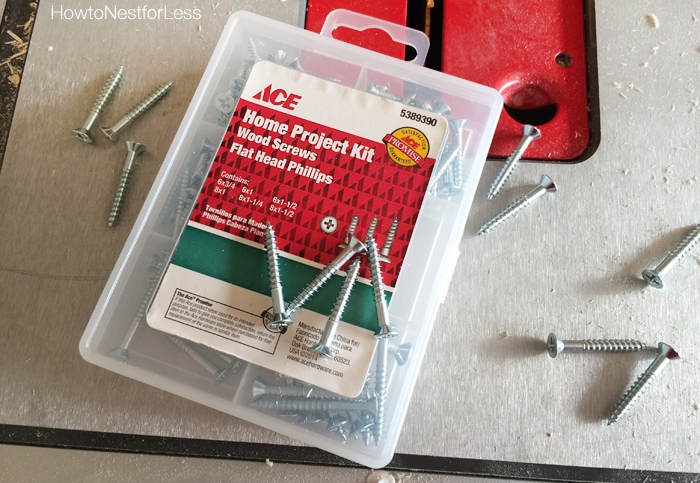 Next screw your cross boards into planks. We used 1-1/2 inch wood screws for this. We put two screws into each cross board/plank for stability.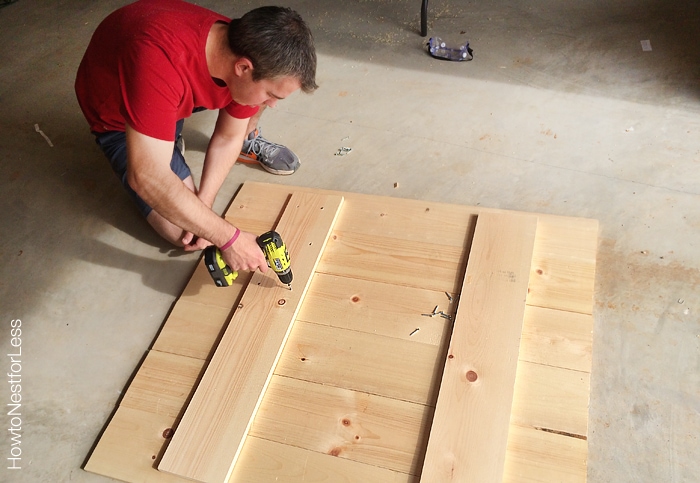 Once all of the boards were screwed I painted the entire thing in two coats of Amy Howard at Home chalk based paint in Bauhaus Buff. When that dried I added a large Command Brand hook to the board.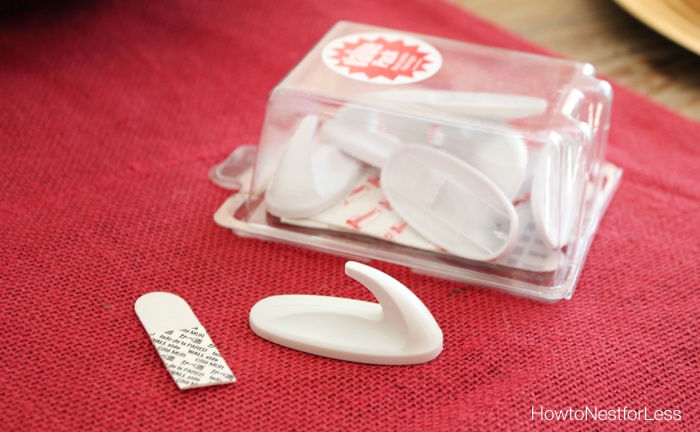 And that's it! Total project took us about 2 hours, mostly because I had to wait for the paint to dry before adding the second coat and then the hook.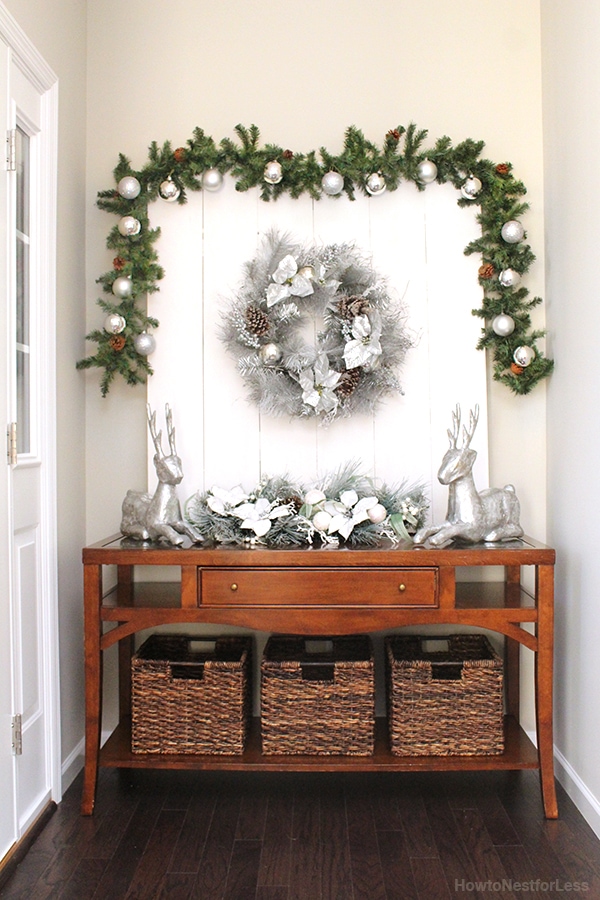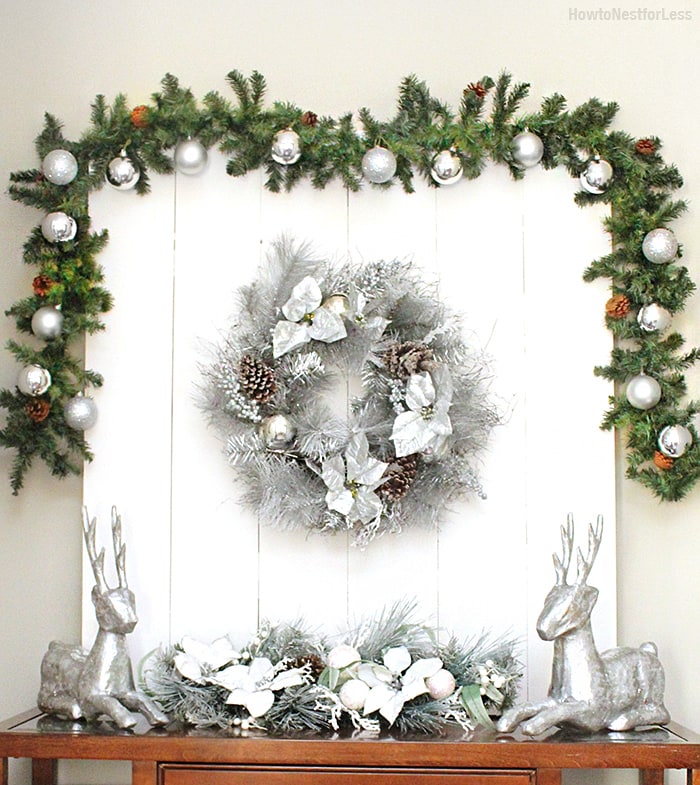 And I love how I can switch out the wreaths for each season. Plus this was a VERY cheap project since I already had everything on hand.