I know you guys have been downloading these free printables to create your own decorative plates, so I thought I would keep up with tradition and give you guys the next edition… a Thanksgiving Decorative Plate.
And the best part? This cute little Thanksgiving decorative plate was created FOR UNDER $2!!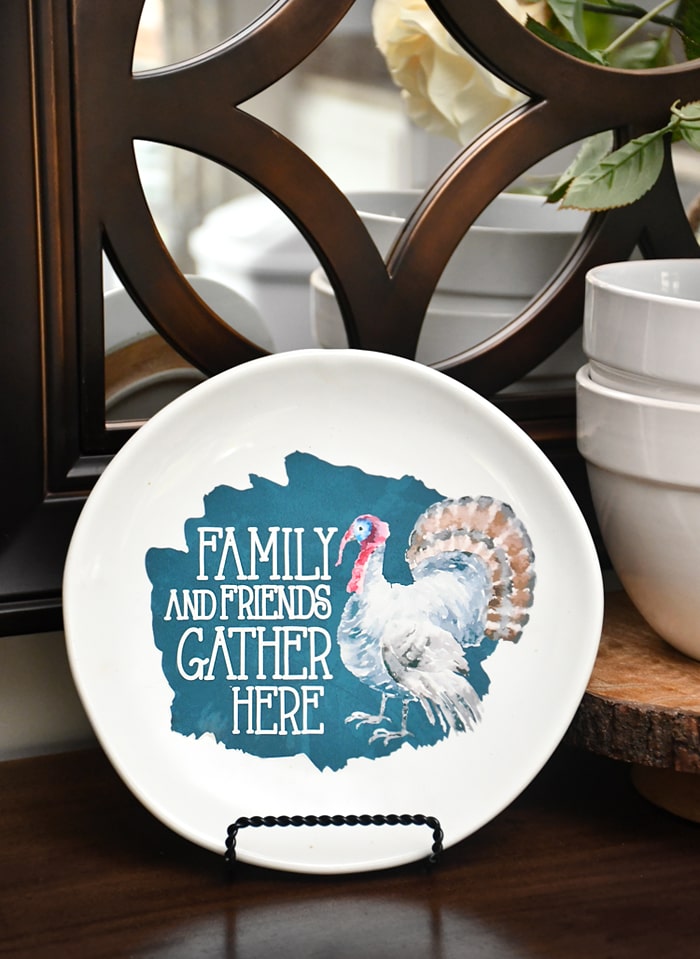 All you need for this project is your computer printer, a white plate, and some clear sticker paper. Three sheets for just pennies over $5.
The first thing you need to do is download this little turkey printable I created for your Thanksgiving decorative plate.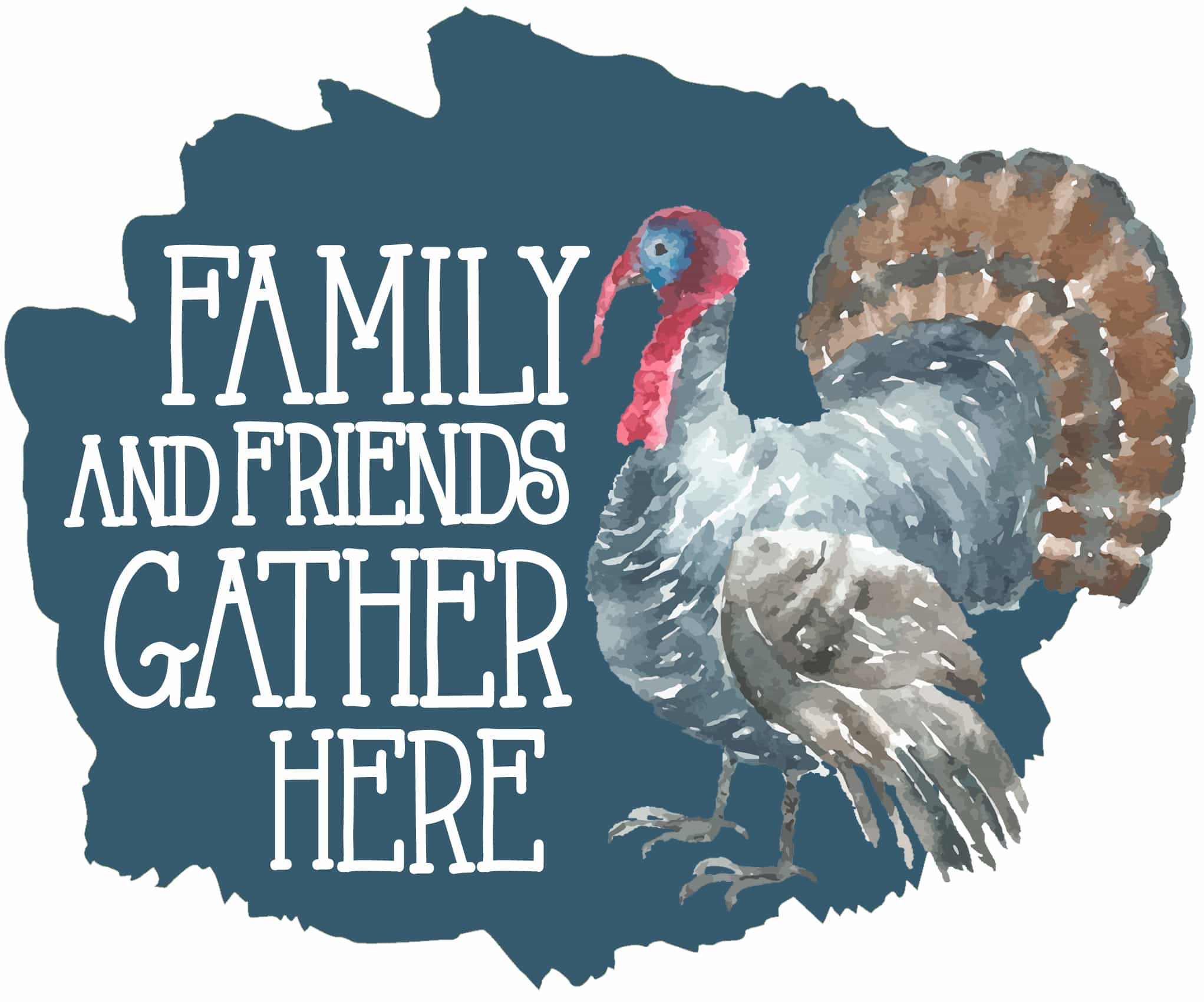 You can download the printable above for FREE. Just right click on the image above to save the image to your desktop, or click HERE for the JPG to open in a new window. Again, I recommend saving to your desktop first then sizing the JPG in Microsoft Word to print (or something similar so you can get the perfect size to fit your plate).
Then just print it out on your normal inkjet printer at home on the clear sticker paper!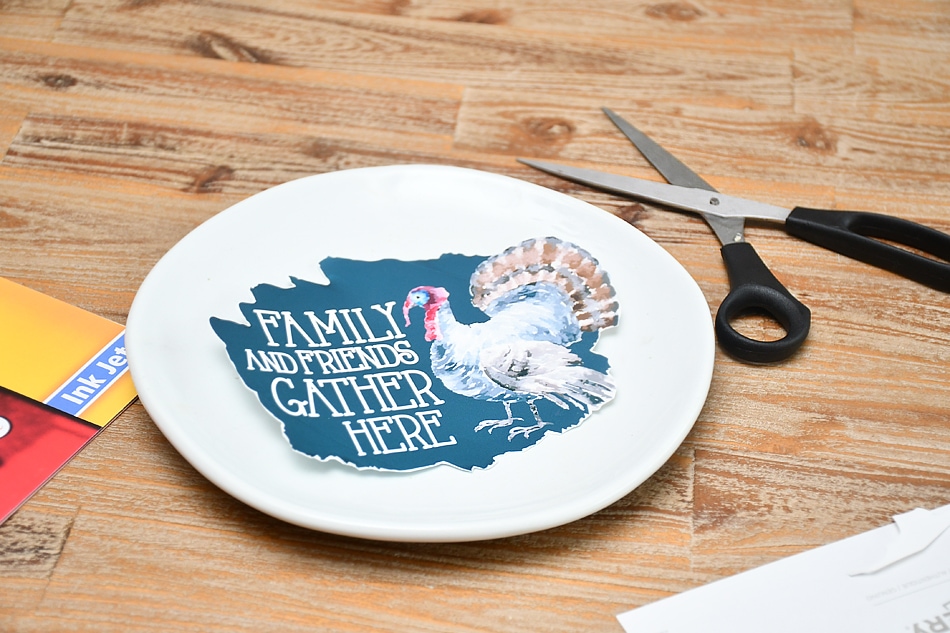 Trim out the design with scissors (you can leave a bit of a border around the design to make it easier to trim out).
Then just peel off the sticker backing, stick it to the plate, and smooth out any bubbles! Hint: make sure the ink fully dries before you stick it to the plate and smooth it out so you don't ruin the ink.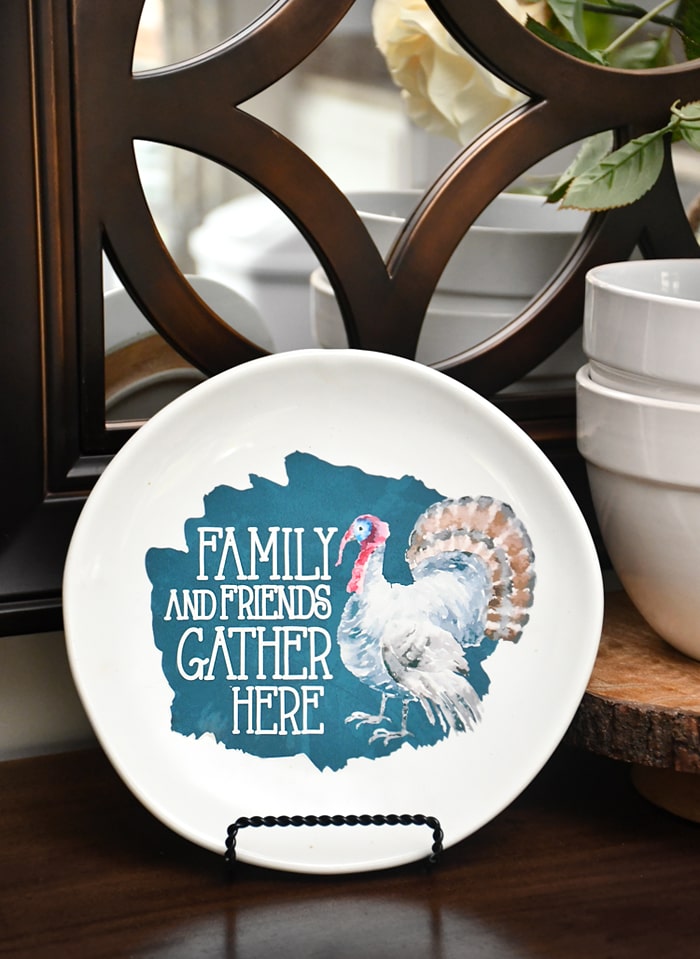 Pretty cool, right? And the Thanksgiving decorative plate can cost less than $2 each if you fit two turkeys to a sheet of clear sticker paper.
Another idea… use these plates as part of your Thanksgiving tablescape! Now you won't be able to eat off them since they're stickers, but they sure are cute to have on the table as your company arrives!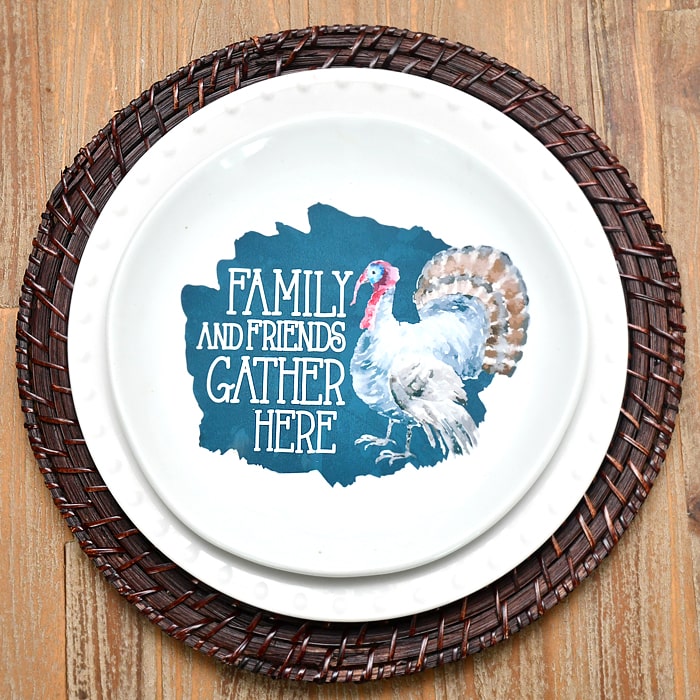 Ok guys, next up will be a Christmas decorative plate. Of course I'm thinking cookies for Santa, but I'm open to other ideas if you've got them!