These delightful DIY Thanksgiving napkin rings are very easy to make.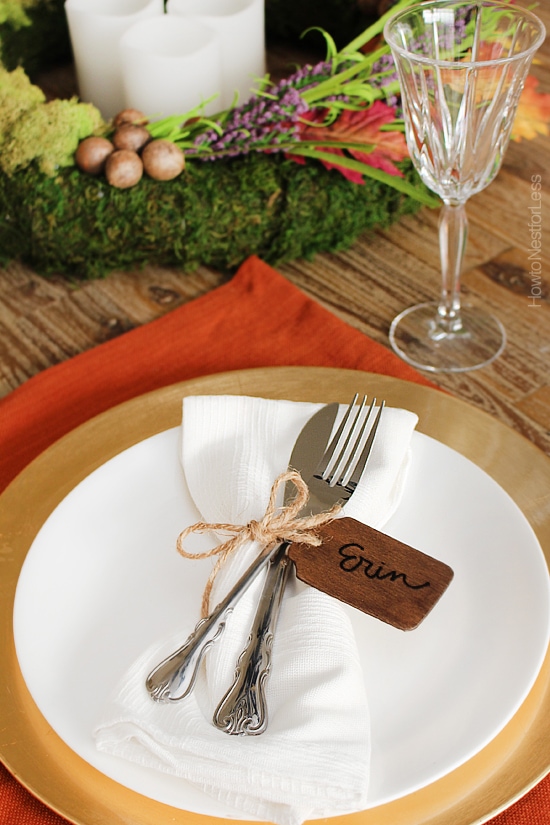 Thanksgiving is by far my favorite holiday. I love the cool & crisp weather, the holiday food, my family gathered around the table, pumpkin gooey butter cake, and of course football. My mom always has Thanksgiving at her home, but this year I thought I would help her set the table & create some new DIY Thanksgiving napkin rings for the occasion. These are super simple too, I promise!
SUPPLIES:
Wooden tags (25¢ each from craft store)
Stain
Foam brush or pad
Twine
Paint pens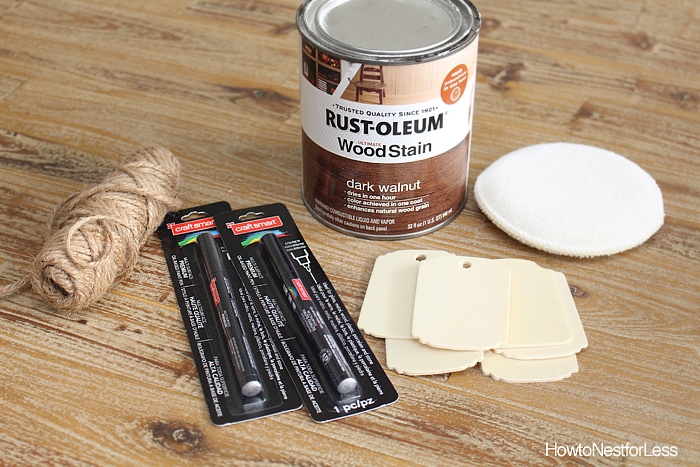 Start by staining your wooden tags. Let the top dry first, then make sure you do the sides. I like this Rustoleum wood stain because it dries super fast. It dried on these napkin tags in about 3 minutes. If you don't have stain on hand, just paint in a color to match your décor.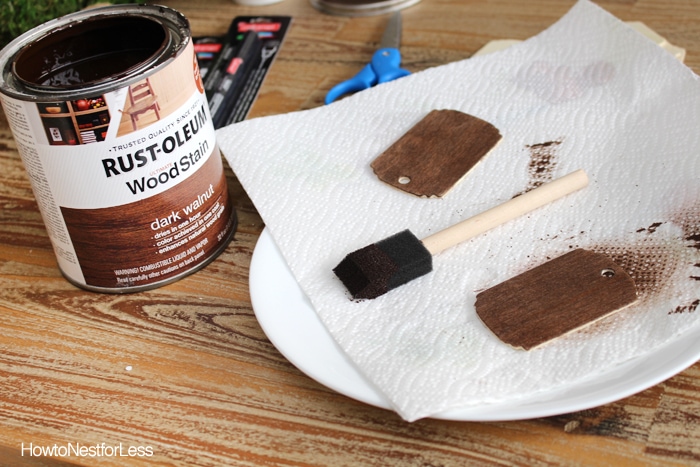 Then with your paint pens write the names of your guests. If your handwriting is absolutely terrible, type the names in Microsoft Word then print out to size. Trace the letters using carbon copy paper on the tags, then fill in with your paint pen. I didn't use this step because my handwriting is good enough… or at least legible. Now if Ben were to do this project, he would definitely need the carbon copy paper. Really bad handwriting. Like a kindergartner. OK, back to the project…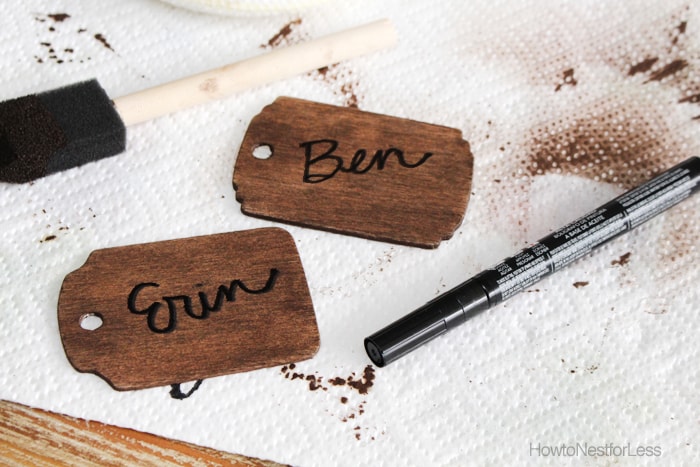 Finish it off by tying it around your napkin with twine. You can even insert silverware in the napkin holders because sometimes we just can't remember what side the fork goes on, right?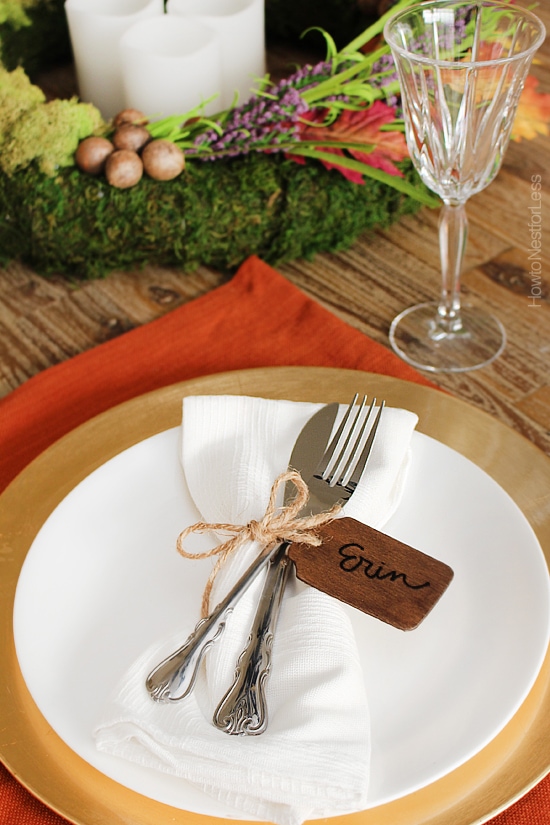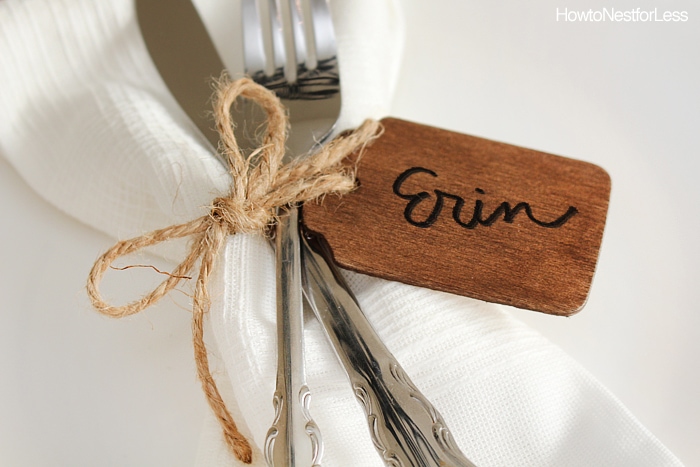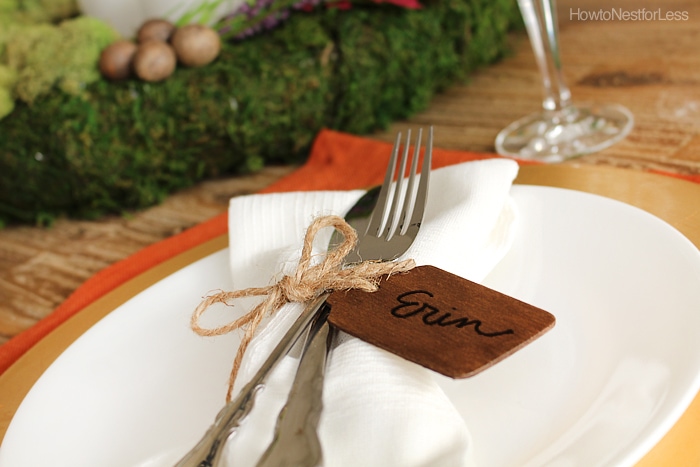 Super easy, right?
And it looks like you put in a lot of effort in these wooden Thanksgiving Napkin Rings!
Hah, they'll never know… It will be our little secret.