Last week I posted about my Home Goals for 2012. The first thing I really want to tackle on my list? Start introducing more of my eclectic style in my traditional great room, which means a POP of color and some funky pieces.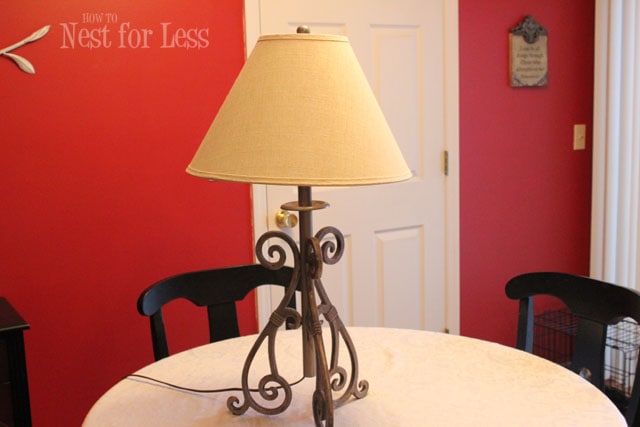 I recently added new lamps to my master bedroom and wanted to incorporate them into my great room…with a little makeover to turn them from drab to fab! Yeah, the lamp shades were quite boring before.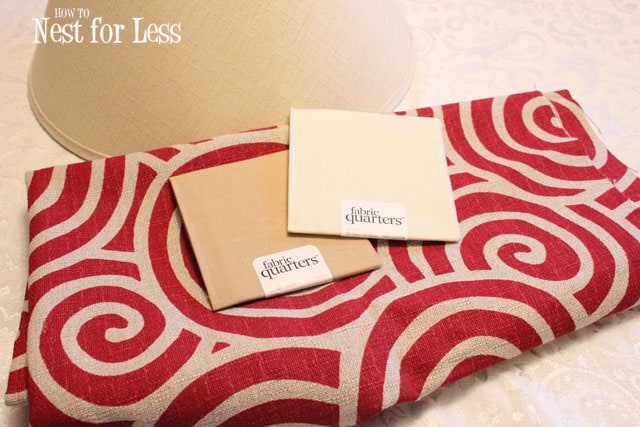 My new color scheme is going to have a lot of browns, peacock blue and red (I have to work with what I got and those two red accent chairs are in great condition!). I went through my stock of fabric and found this bold red swirly pattern. Perfect!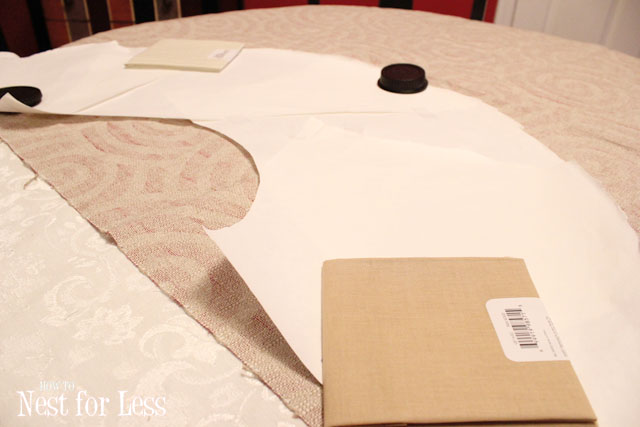 Let me just say… lamp shades can be tricky to cover! To help me figure out the best way to cut my fabric, I created a pattern template out of butcher paper. Much easier this way!! OH, I made sure I cut the fabric with about an extra 1/2 inch on each side to leave room for user error!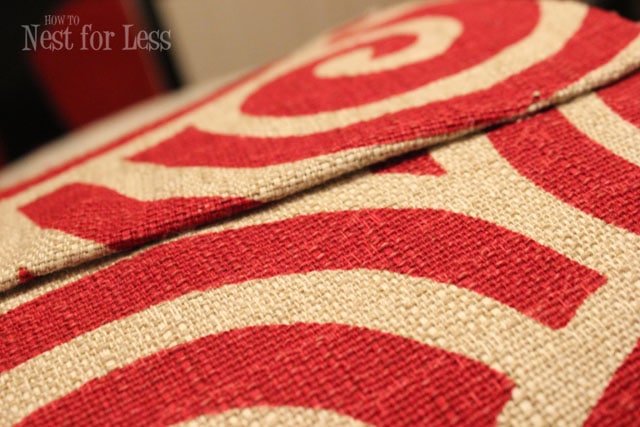 Once my fabric was cut I used my hot glue gun to adhere it to the lamp shade on the top and bottom edges. I folded over the end of the fabric for a nice seam on the back side of the shade.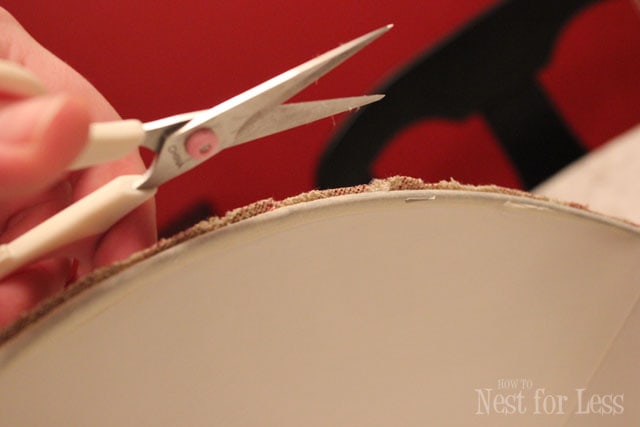 I used a pair of scissors to trim away the excess fabric.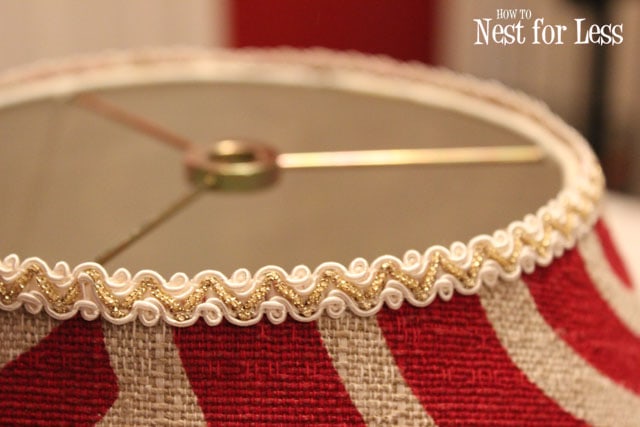 Then I lined the top and bottom edges with 2 yards fancy cording I purchased from JoAnn's Fabrics for only $1.50 total!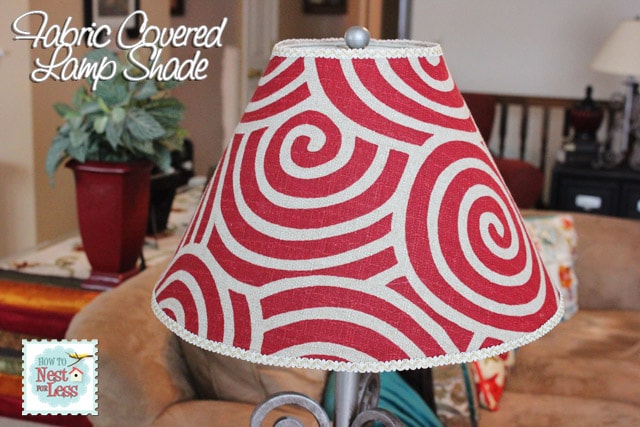 And that's it! Don't you LOVE how the fabric perfectly matches the swirls of the lamp? Yeah, totally not on purpose. I actually didn't even notice how well they went together when I first picked out the fabric 🙂 DOH, sometimes I just don't know if I'm awake or dreaming.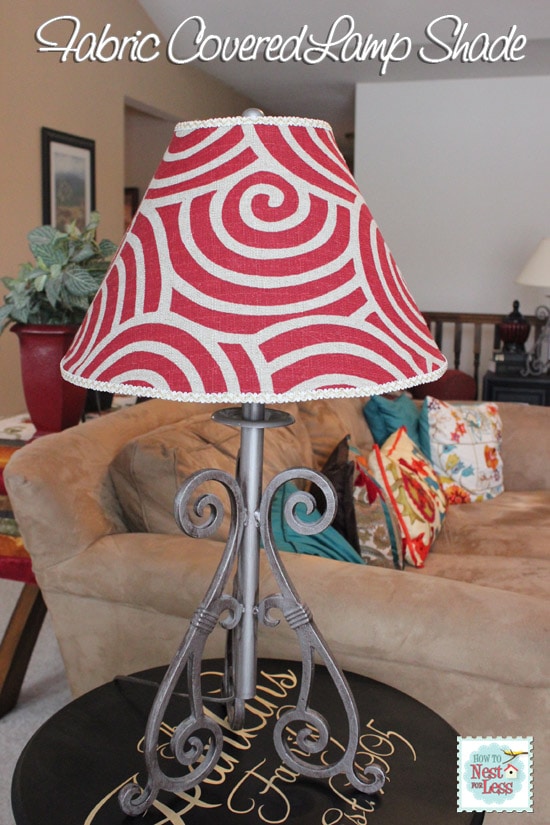 OH, and I'll have the rest of my revamped Great Room coming soon. See the pop of blue in the pillows? Yep, adding some hints of that throughout the room. So excited for the changes coming ahead!!