Happy Monday everyone! Hope you guys had a wonderful weekend. We were pretty much snowed in on Sunday so I got a lot of projects done around the house, including getting out some decorations for Easter. Felt kind of weird decorating with flowers and bunnies with half a foot of snow on the ground, but at least it now feels like Spring indoors.
Alright, you guys ready?
Come take a tour of my Easter kitchen…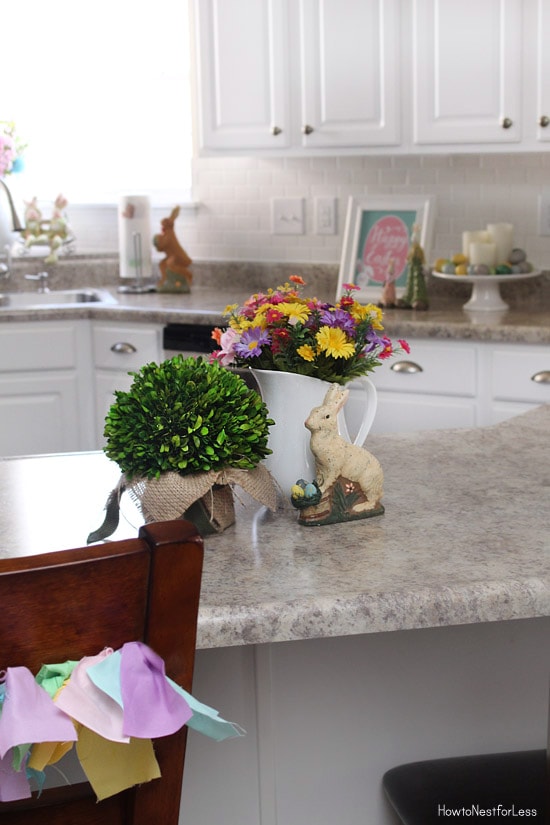 You might notice that I use a couple key pieces when I decorate for each holiday, such as greenery and my pitcher vases. I just switch out flowers or little knick knacks (see my St. Patrick's Day kitchen or Christmas kitchen). This definitely helps to keep the costs down when decorating for each season.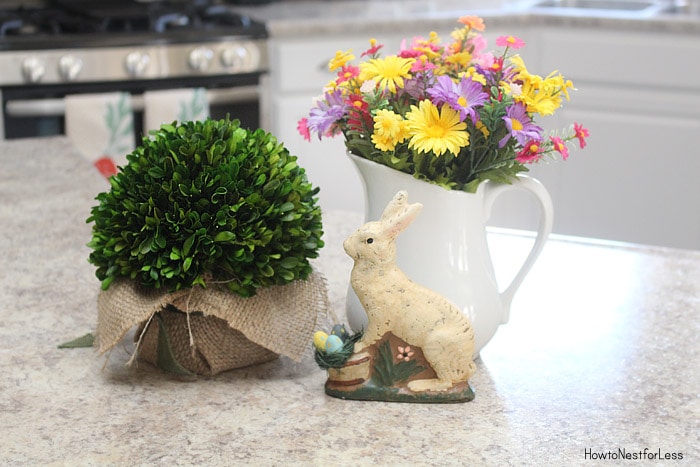 Around the sink I added some fun pops of pastels.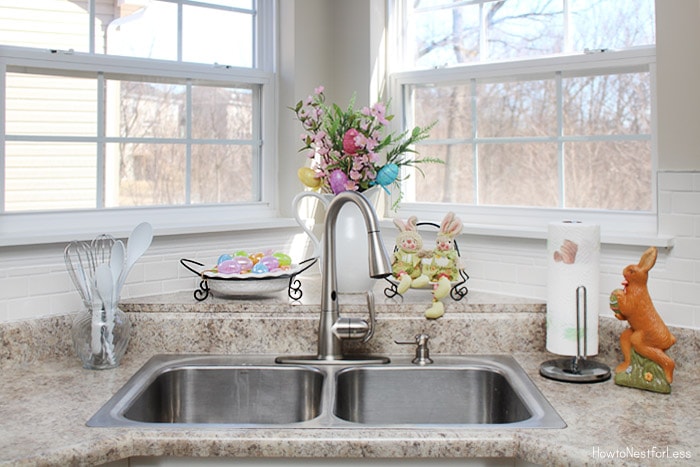 I filled my pie dish with $1 plastic eggs.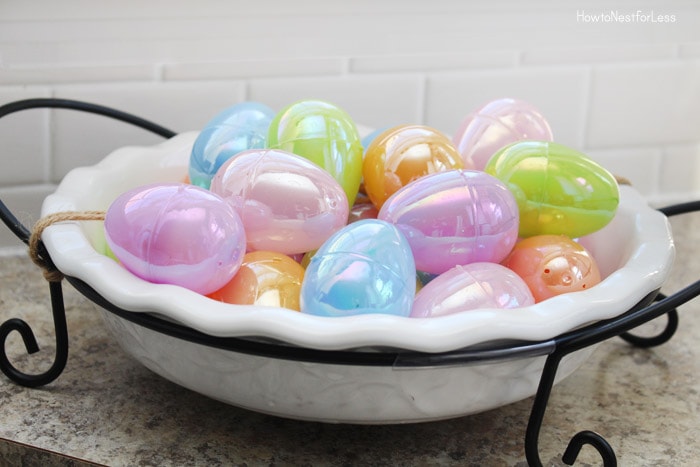 And my large pitcher with spring flowers and glitter eggs that I scooped up from Dollar General.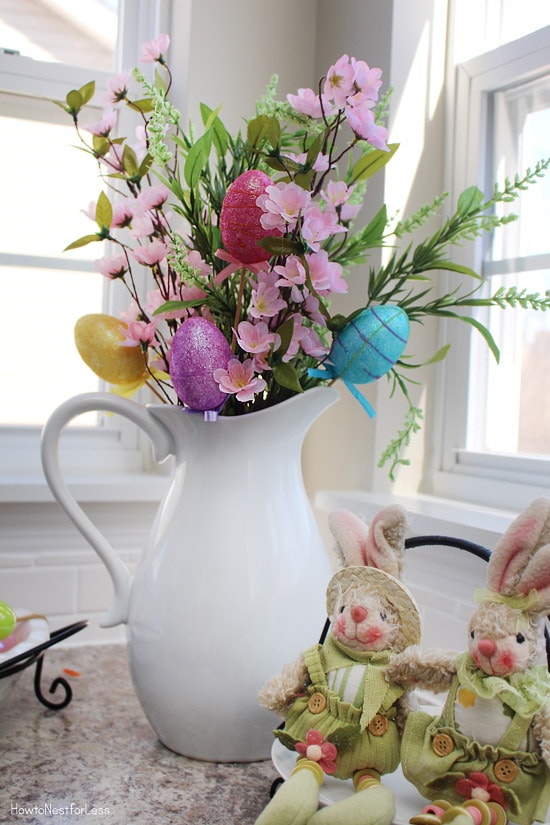 The little bunnies I got from Gordman's on clearance last Spring. That's definitely my favorite time to score some deals, right after each holiday. I usually budget myself about $25 to spend on clearance items. If you can snag deals at 80% off, totally worth it!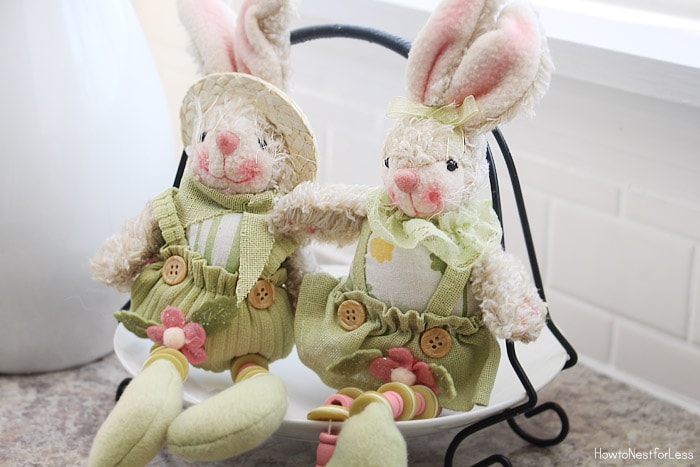 This bunny I also got on clearance last year. $2. Boom.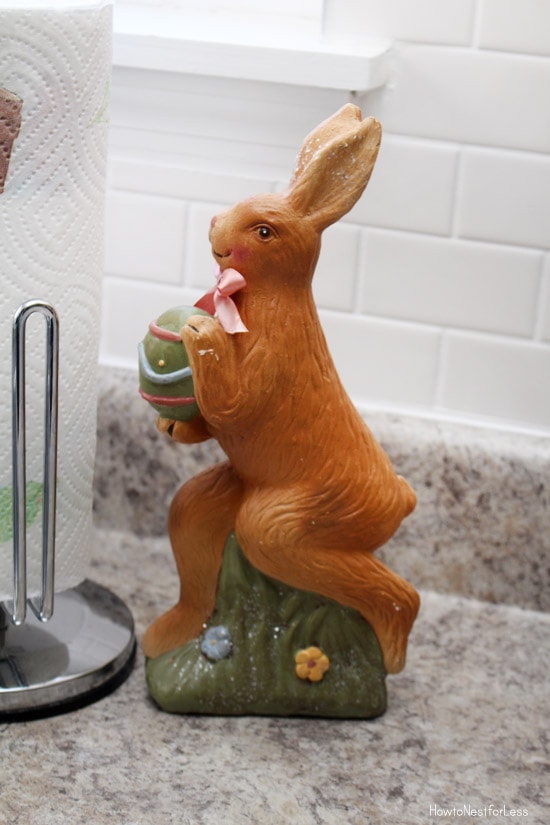 I created a new printable for this Easter season, framed it and put it on my counter (I'll share it for free tomorrow, too). I also added some white candles and eggs from Michael's on my cake plate. Super easy décor!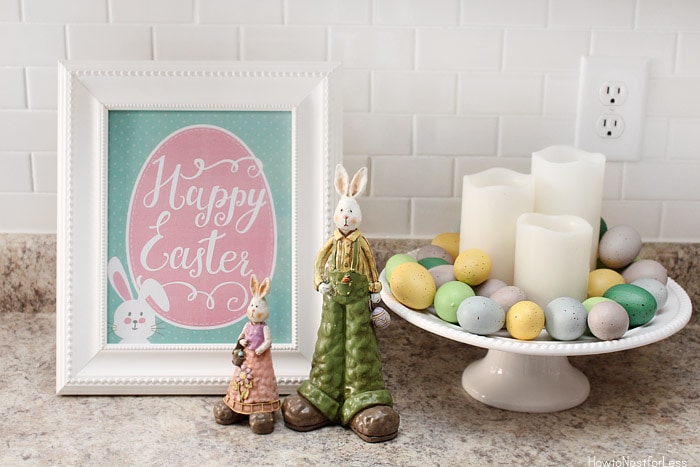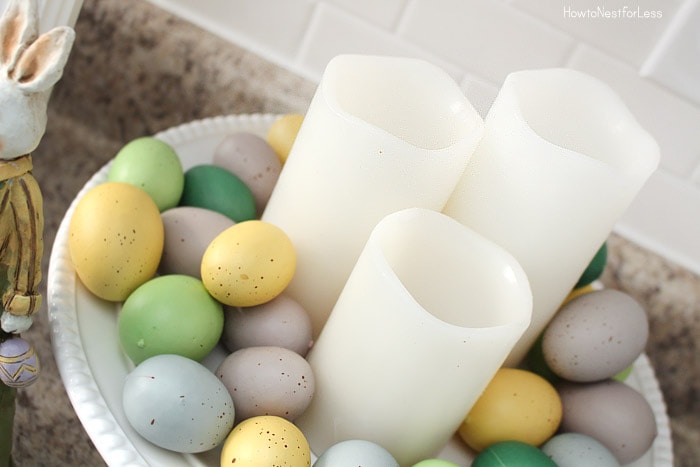 I reused my torn scrapbook paper H from my St. Patrick's Day kitchen. I figured it's green and still goes, right? Then more glittery eggs because it's really the cheapest way to decorate for Easter. All 8 of those cost $1 from Dollar General. Woot.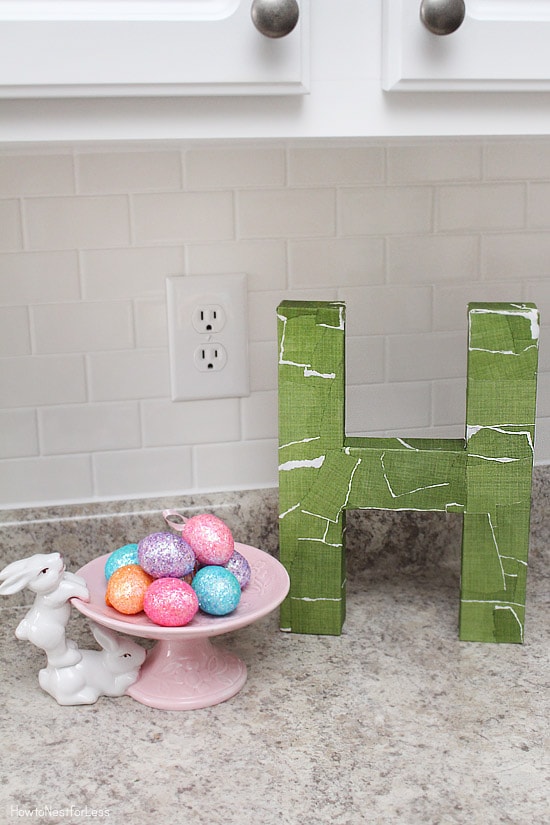 I also added a little spring fun to my kitchen barstools.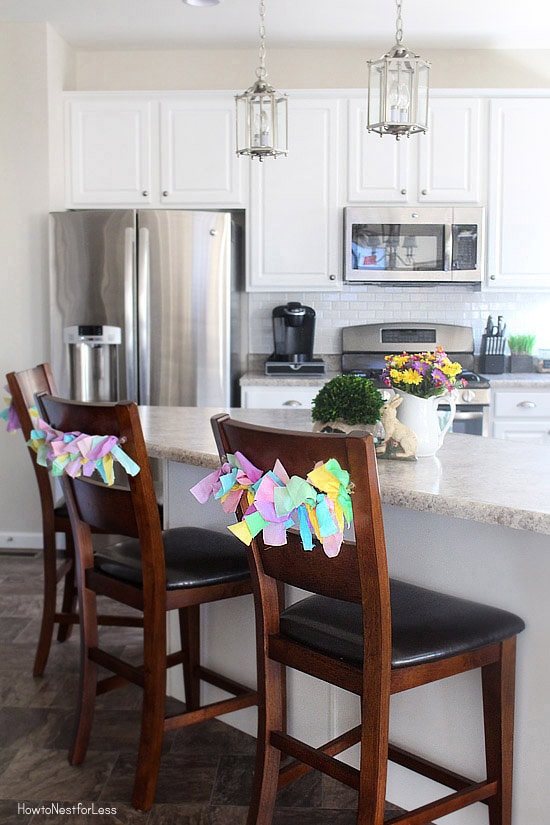 This project only cost me $5 for all 4 chairs, but more on that later…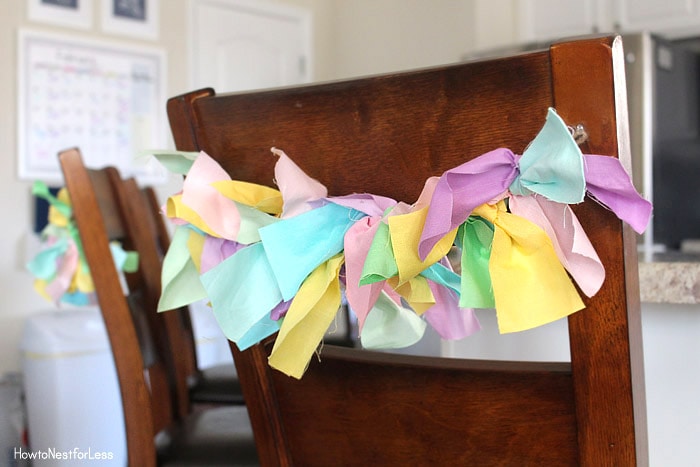 And of course I had to snag these adorable carrot hand towels from Target. They weren't even supposed to be Easter decor, just normal everyday kitchen towels. But it totally works, right?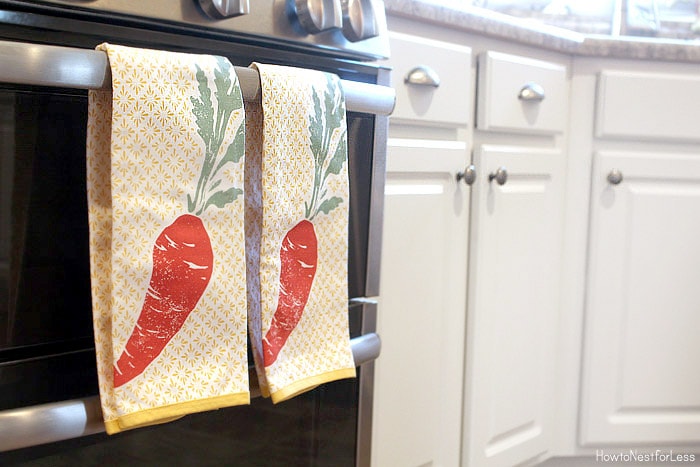 So nothing overly decorated and I didn't even spend more than $25 on new décor, but this little burst of Easter makes my kitchen super happy! Now if only this snow would melt and the flowers were freshly cut from my garden.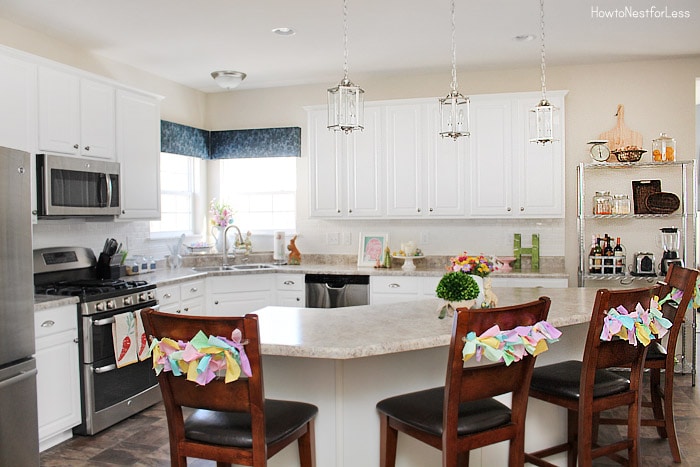 Can you believe Easter is only one month away?
I have some other fun Easter projects to show you through the next two weeks.
Stay tuned!