Well the master bathroom makeover is now officially underway. I spent Monday night painting and last night we hung the new valance. And can I say… what a difference a coat of paint makes!
Check out the before again…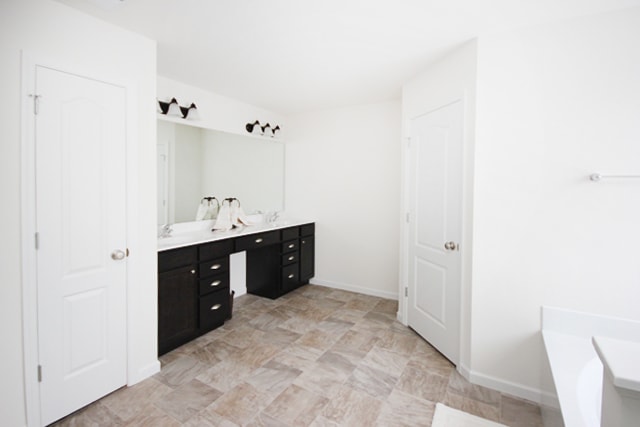 And here's the after with just paint and a valance.
Much warmer in here!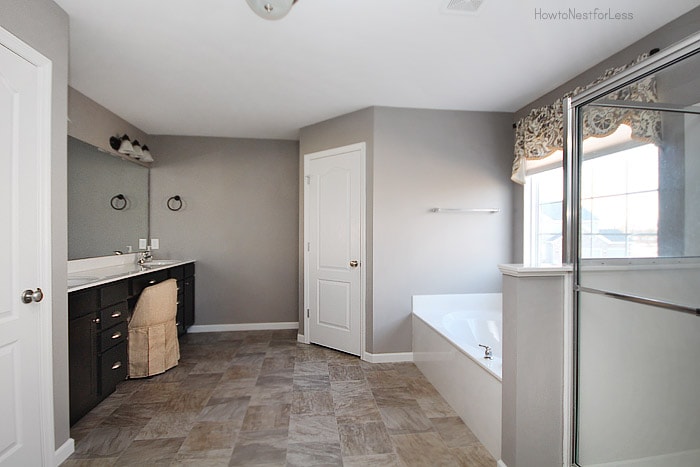 Here's another angle. Yeah, lots of white before.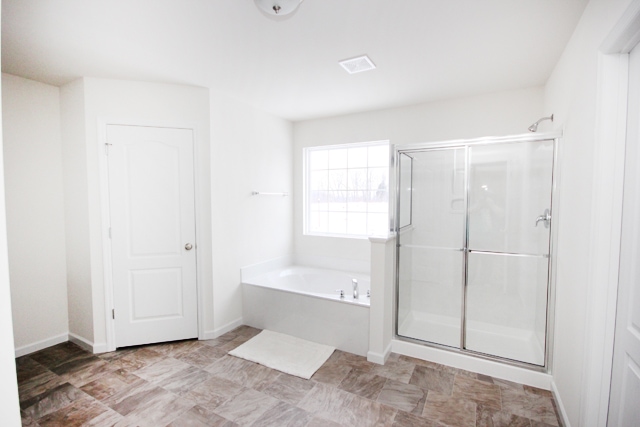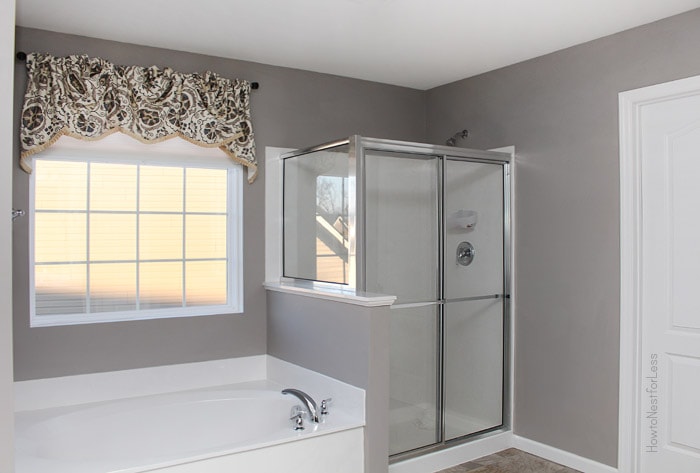 I'm completely in love with the new window treatment from RLF Home (the Cerque Empire valance). I wanted the newly finished master bedroom to flow into the adjoining bath, and this valance had the perfect color scheme to make it work.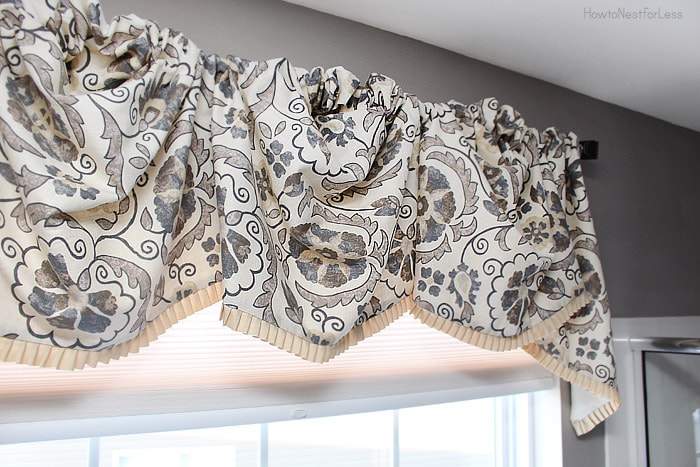 I did find a vanity stool as well this past week from Amazon. I'm hoping to find some rugs and towels in the same golden color. Then I also need to find some artwork to fill up these walls.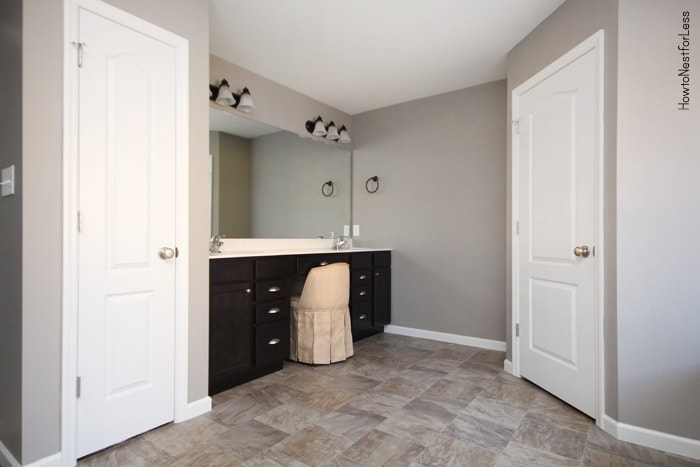 And the mirror. Yeah, I need to finish that. I'm trying to decide if I should frame it out like I did in our powder room or remove it completely and hang some gold framed mirrors. I'm taking suggestions.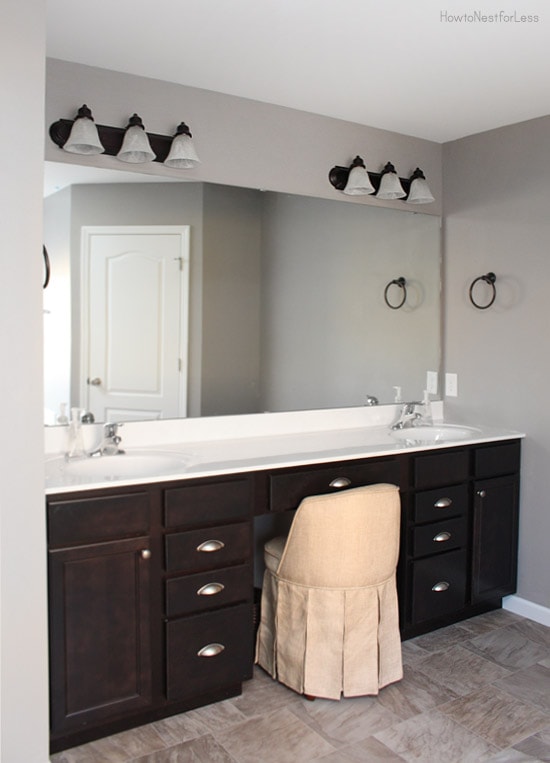 So if you don't remember, here's what the mood board looked like. I'm inching towards the finish line folks. I can feel it. We're really trucking along now.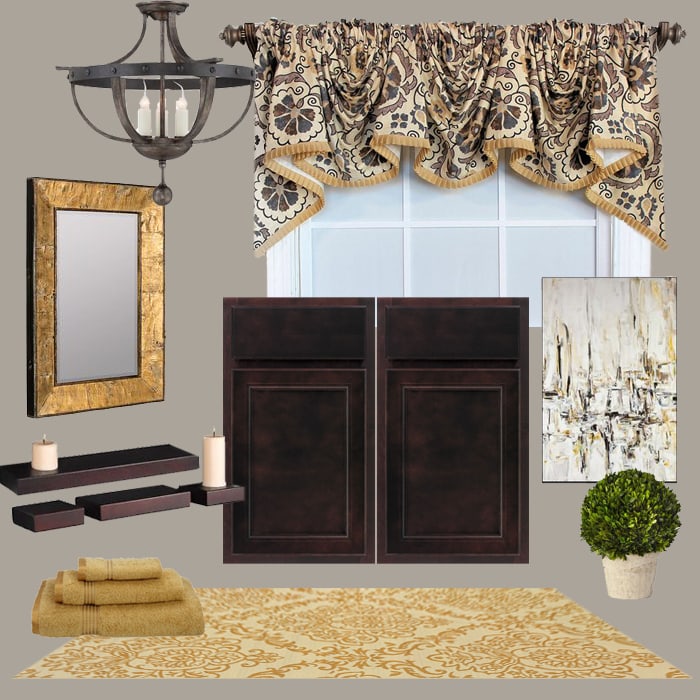 I might be putting the rest of this makeover on hold for a week or two while I get some Easter crafts out of the way (well at least to you; I'll be working behind the scenes to finish). But can you believe next week is March already? I'm ready though… ready for warmer weather, leaves on the trees, and Daylight Savings time!