Make sure you follow me on Instagram and Pinterest for a sneak peek into my recent projects!
It's all in the details. While I'm totally obsessed with Ellie's bedspreads, the planked wall, and her newly painted nightstand, I really think the room came to life when I added the bunting banners above her beds. Best part? They only cost a couple bucks to make and about 15 minutes of my time.
Now you might be thinking "well, duh… who really needs a tutorial on this?". Yeah, you might be surprised. It was one of the top questions people emailed me about her room makeover, crazy!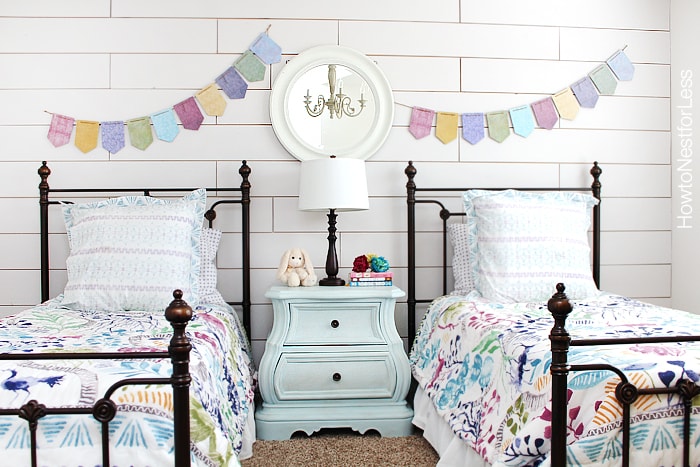 SUPPLIES:
chipboard pennants ($2 on sale at Hobby Lobby)
scrapbook paper
mod podge
foam brushes
twine or ribbon
pencil
scissors
I've made bunting banners before (like the one in my old craft room) without a chipboard backing but when you only use scrapbook paper the edges can curl up over time. When you use chipboard backing it's more durable.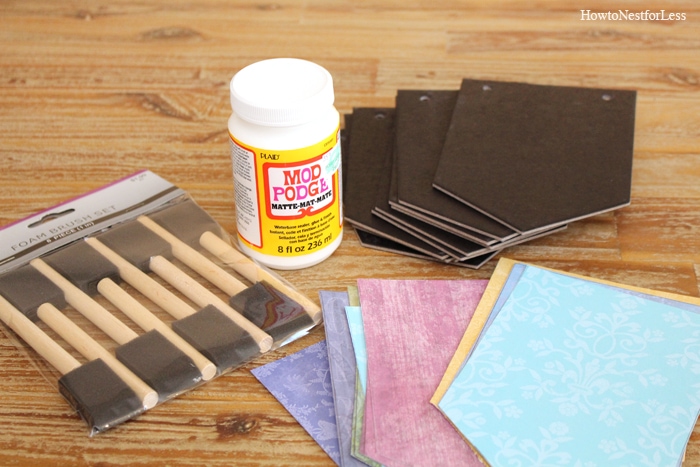 First thing you want to do is trace out the chipboard backing with your scrapbook paper then trim out with scissors.
Glue the pieces down with Mod Podge and your foam brushes.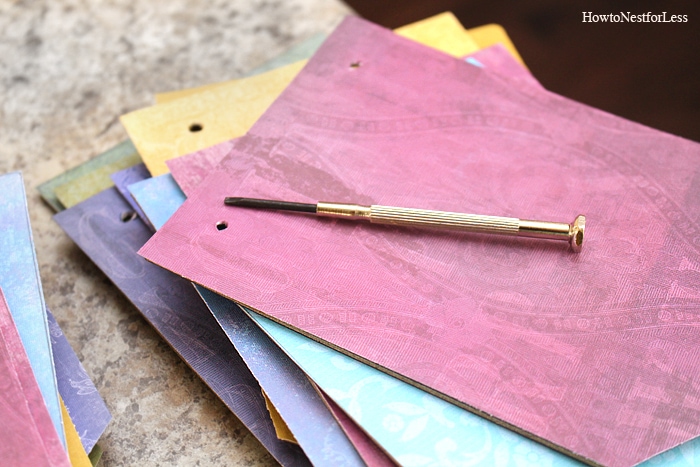 To poke the holes for hanging I used a small screwdriver (or you can just use the sharp end of your pencil).
To string the twine through the pennants I wrapped one edge with painter's tape or scotch tape so it doesn't fray while you're putting it through the tiny holes.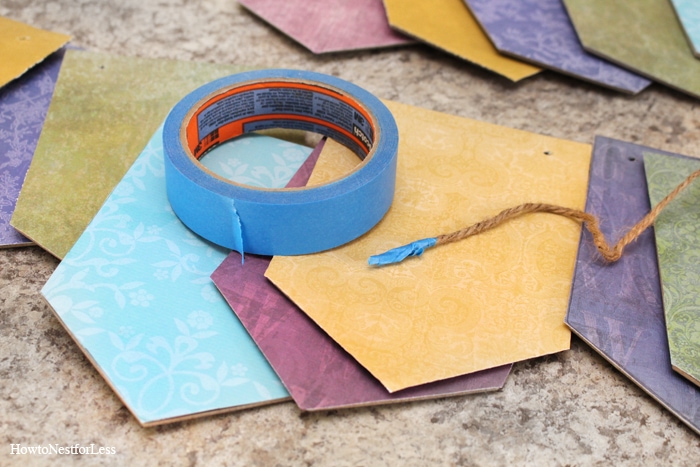 To hang I just tied it to some small nails in the wall and trimmed off the excess twine.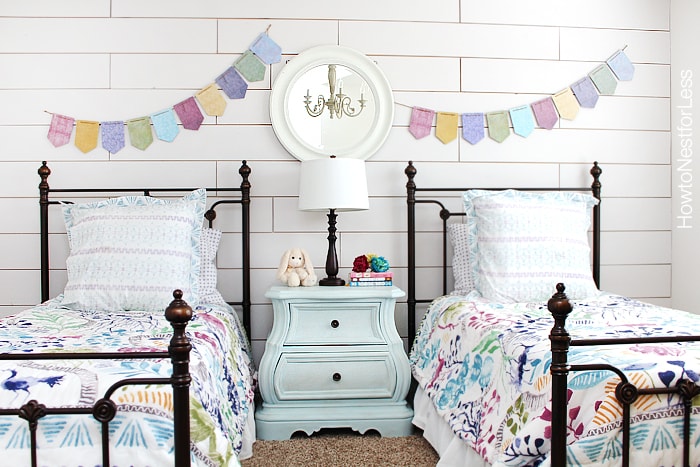 Pretty cute, right?
I love the pop of color it adds to the wall.
I made the triangle version for my nephew's bedroom this past weekend in primary colors. Can't wait to show you guys that makeover!