When I was working on Ellie's bedroom makeover she really wanted some Harry Potter printables somewhere in the room… you know, cause the kid is obsessed… but everything we found online was either too boyish (in her words) or just boring and bland.
So I suggested to Ellie that we make our own to match her new bedroom décor, using some girlier blue and pink/purple tones. And since watercolor is all the rage these days, I tried to tie that into the design.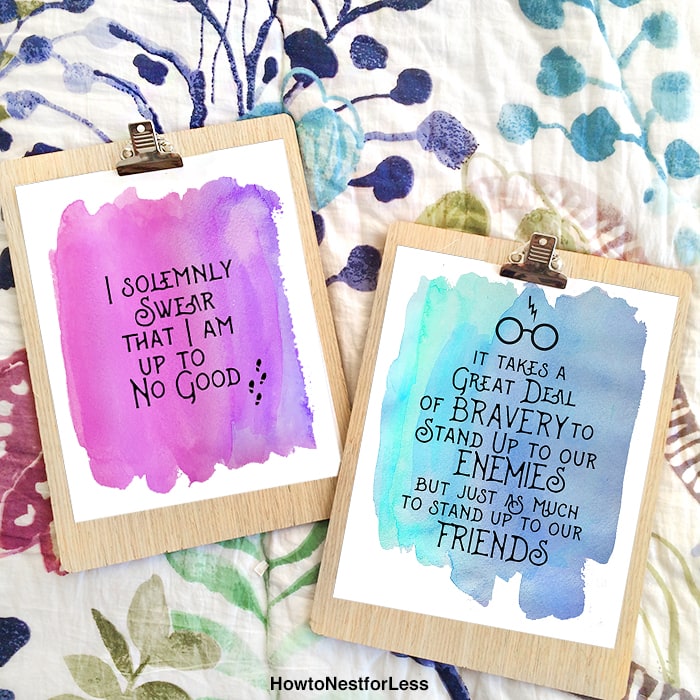 Pretty cute, right?
And of course I'm letting you guys download these for free!
To download the file just right click on an image below and save to desktop.
Then trim and place in an 8×10 inch frame.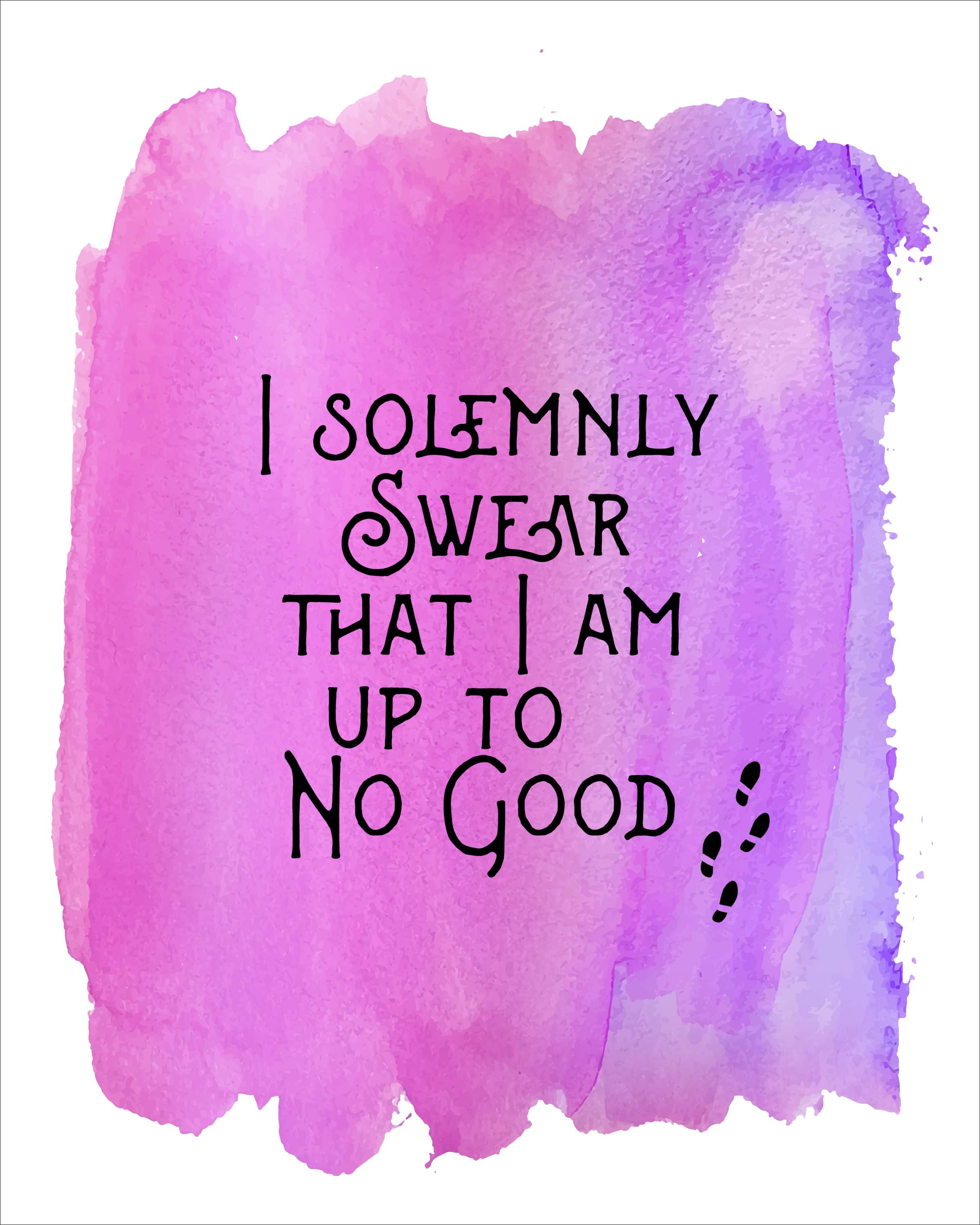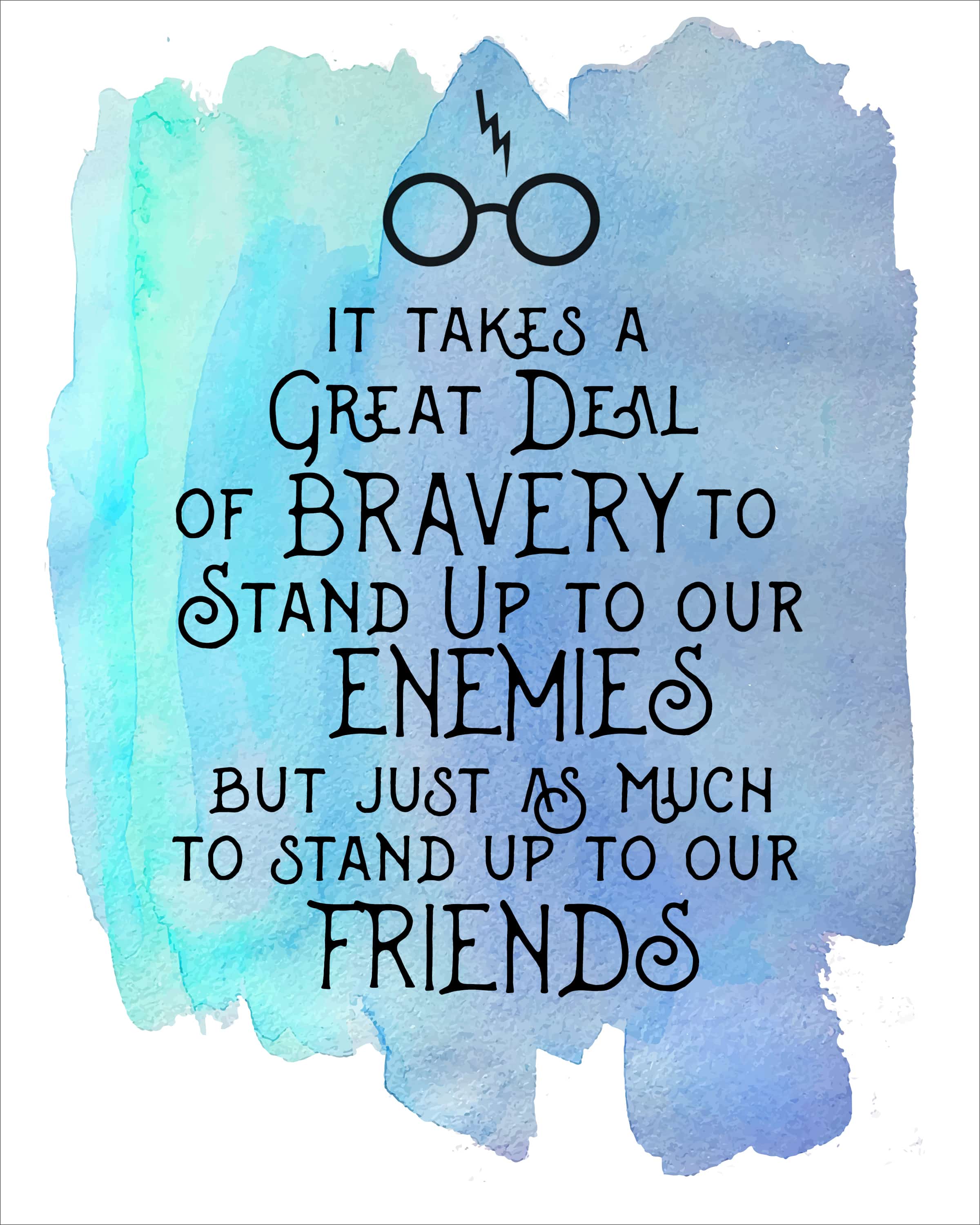 We ended up hanging these in her bedroom closet on the clipboards since this space is her little hideaway. She'll color in here for hours in her Harry Potter coloring book. Have you seen one?? Best gift ever for your little (or big) HP fan!!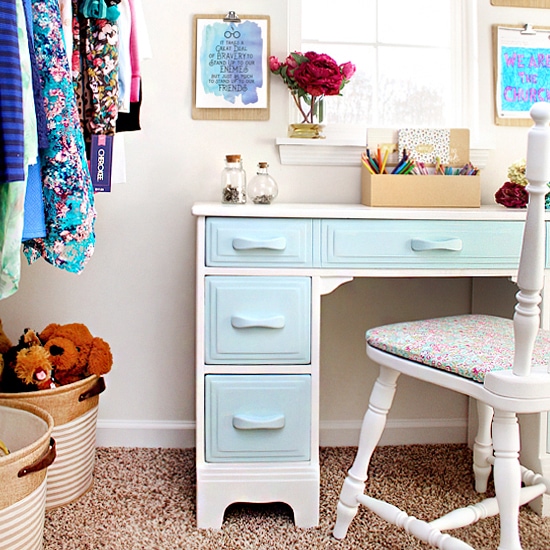 Hope you enjoy the free printables!
Check out my PRINTABLES tab above for more free stuff 🙂