Because of the move last month, I really haven't decked out the house for Fall. A lot of stuff is still stored in boxes down in the basement, but I did want to add a fun little centerpiece to the dining room table. Nothing too expensive, but something fun and easy. Enter these adorable DIY Fall Candle Holders…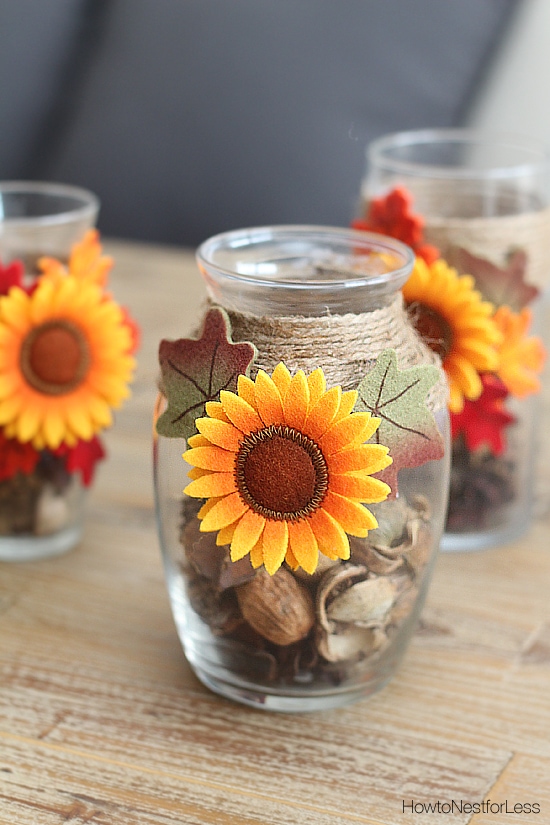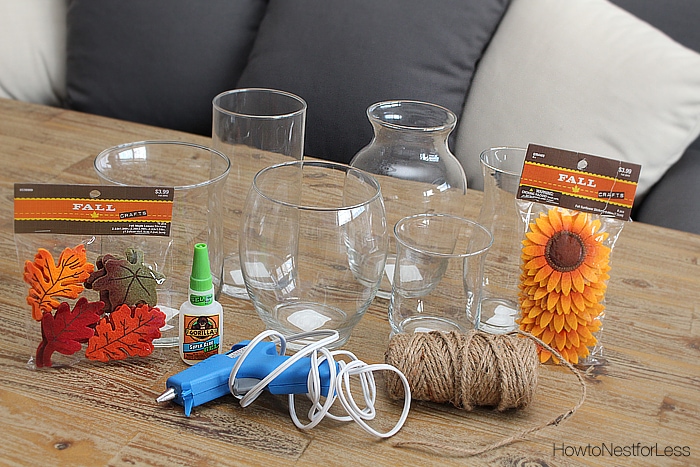 SUPPLIES:
Glass vases ($1 each from local thrift store or Dollar General)
Jute ($2.33 from Hobby Lobby or similar)
Fall sunflowers and leaves ($4 per packet, scored for 50% off)
Hot glue gun
Super glue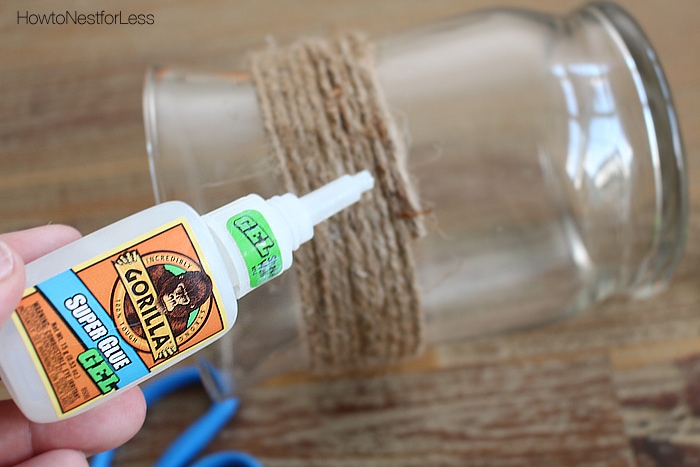 I started by wrapping the jute around the glass vases, about 2 inches thick on each vase. I secured in place with super glue, but you can also use hot glue. Just make sure you stop and start your jute on the same side of the vase.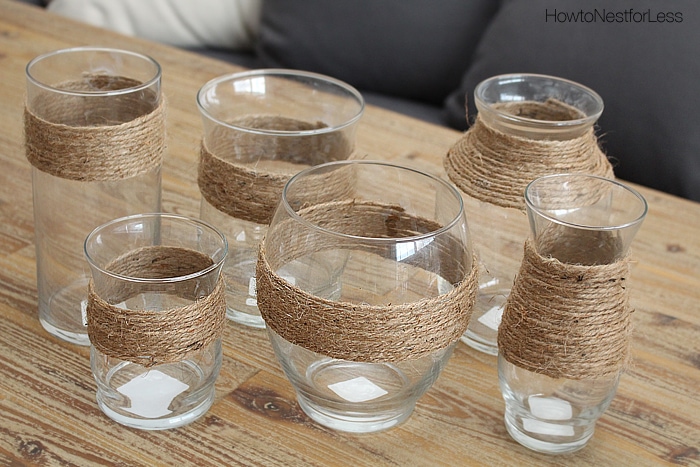 Next you'll want to add your sunflowers, just attach with hot glue. Then you'll want to add some leaves on a few vases. To stack them without it looking to thick or heavy, cut away part of the leaves so it fits better into place.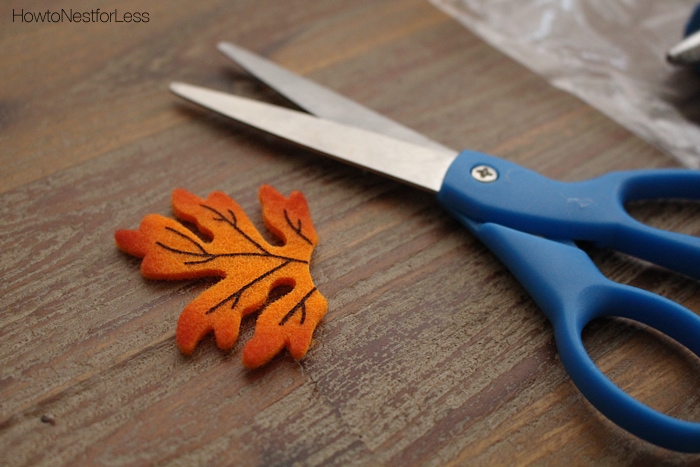 And then the final piece looks like this…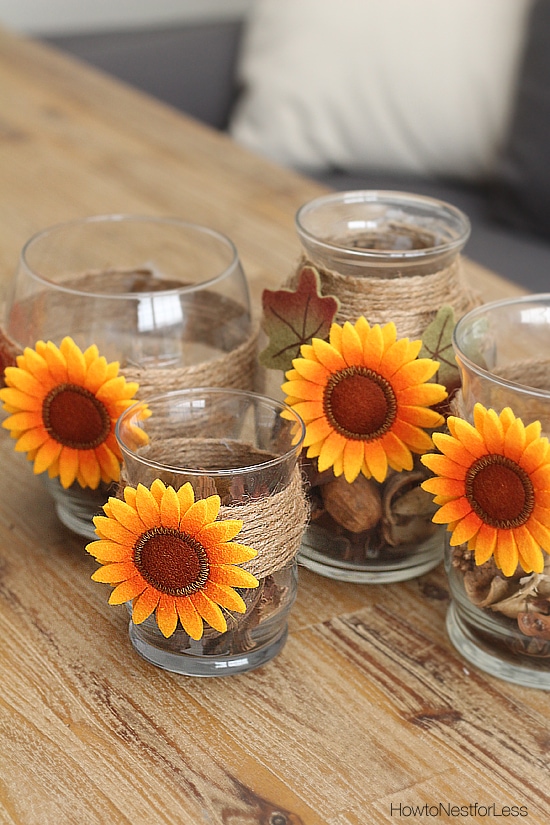 Pretty cute, right?
I love the ones with the leaves on them.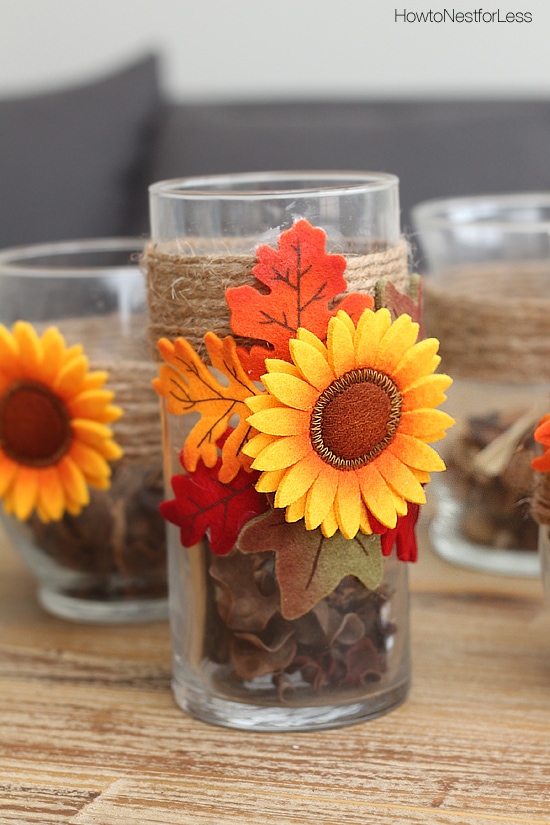 I was able to make 6 candle holders for under $13!
Bunch them together as a centerpiece or spread them around the house.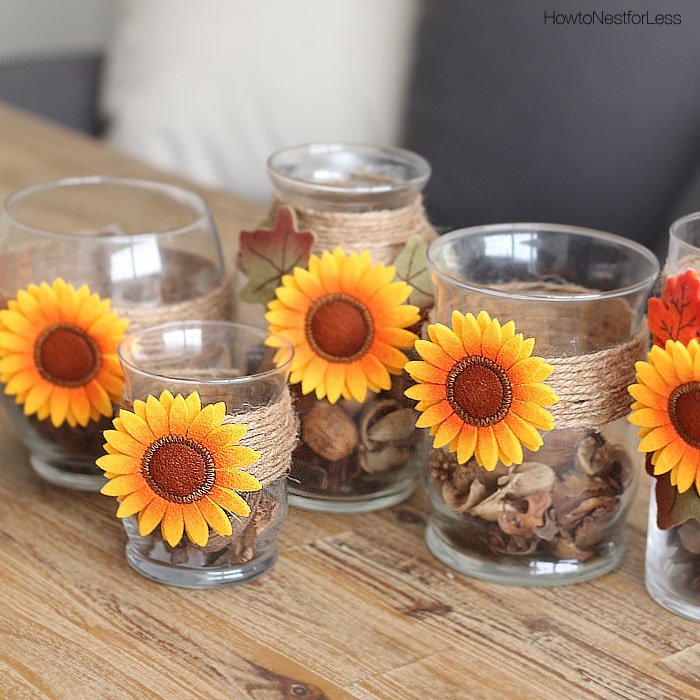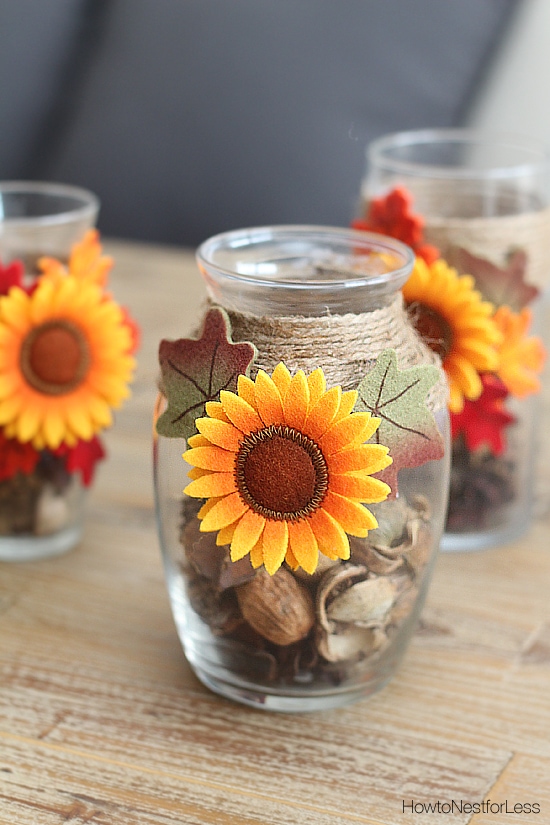 Plain and simple, but love the color they add to my space.
And who doesn't love sunflowers?