Considering how often I go junking with my family, I really don't post about it too often here on the blog. Well, let's change that. I mean who doesn't love getting inspired by gorgeous antiques and repurposed furniture, right? So today I'm starting with a local St. Louis find that I stumbled across this past weekend: the Chesterfield Antique Mall.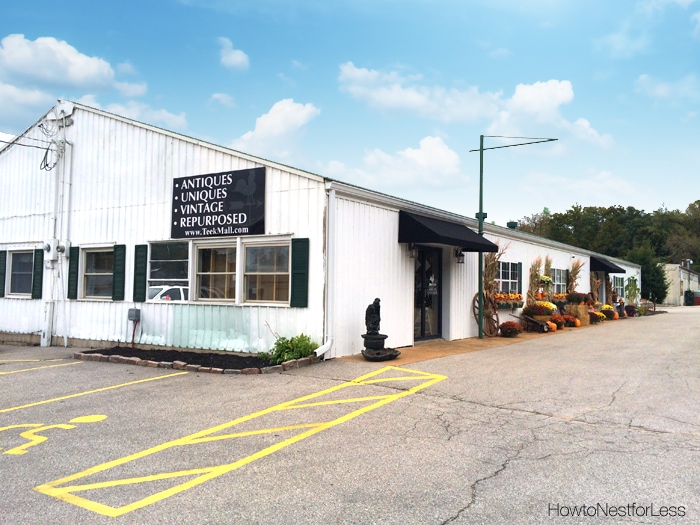 And what's funny is that I pass by this one almost everyday and never popped in. Now it's only been in business since last December so I don't feel too bad about that, but seriously… this is 3 minutes from my work and I probably pass by it 5 times a week.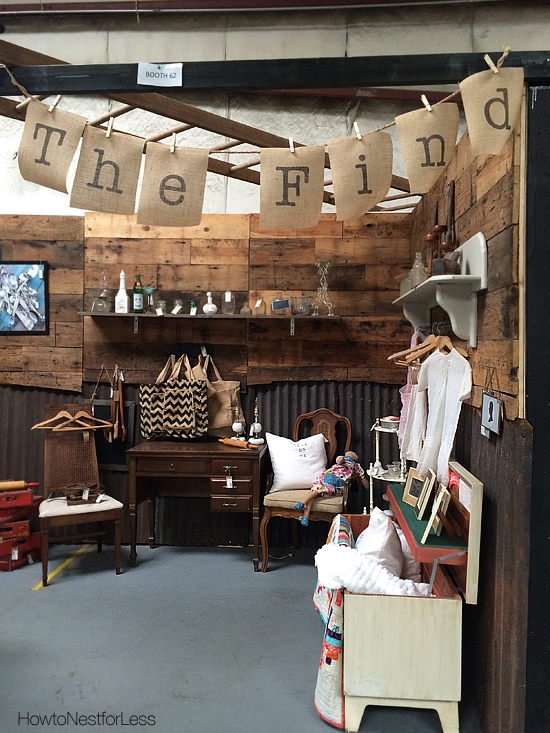 Chesterfield Antique Mall features about 60+ different vendors from the St. Louis area. Each one has its own little nook in the building (and it's amazing how big this place really is on the inside!).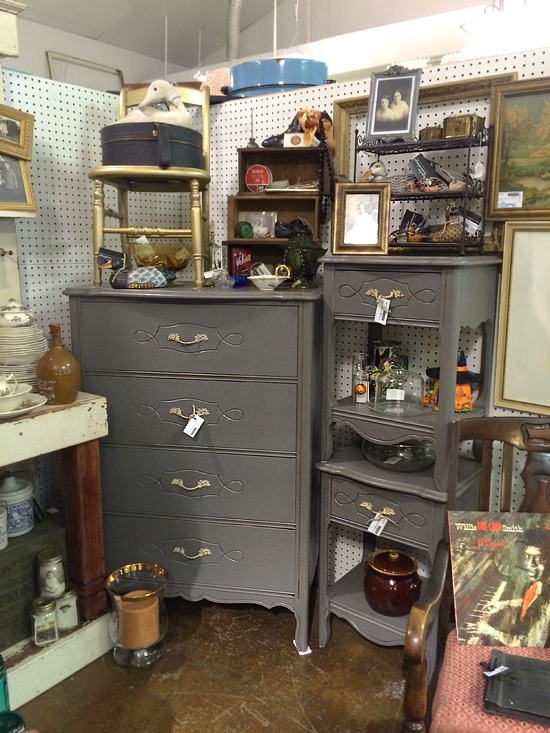 This place is also very selective of their vendors. One of their employees was actually telling me that there's a waiting list to get a booth in here, plus there's an "interview process" that the applicants have to go through. So you know the stuff in here is crazy good, right?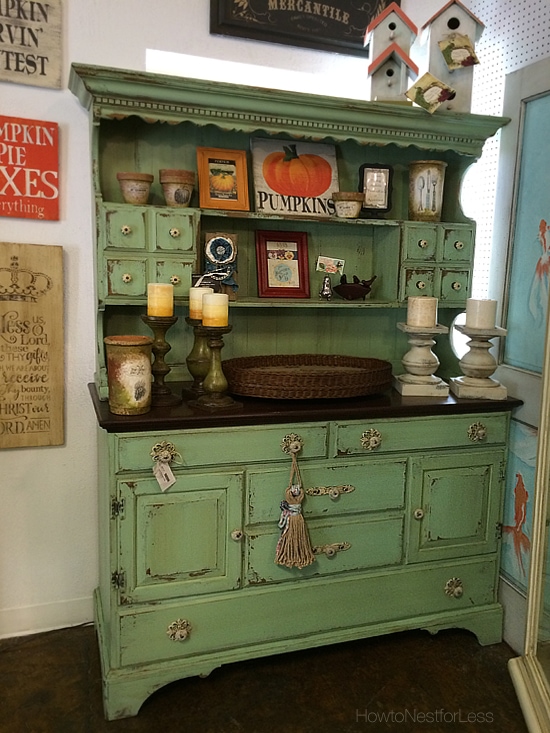 There were some really amazing pieces in here, including some furniture that I was totally drooling over.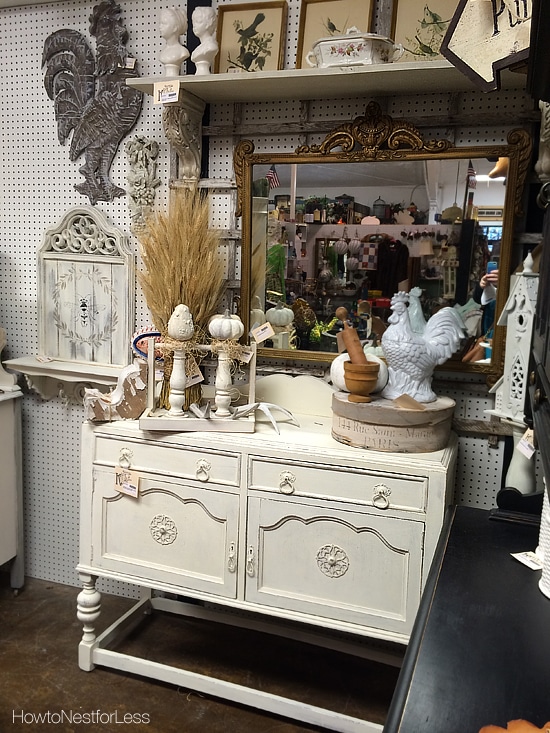 Ben really wanted this black buffet and hutch (below) for our breakfast room area. It was priced at $700, but it was the wrong color for the space. But man, it was a beautiful solid piece.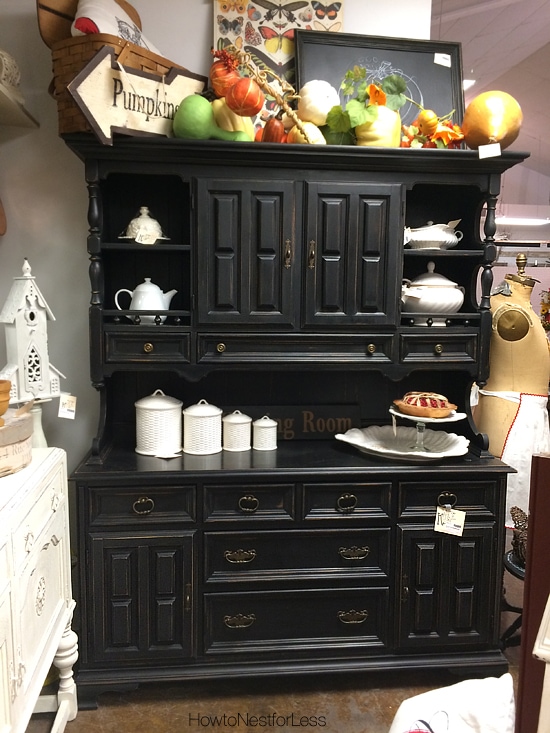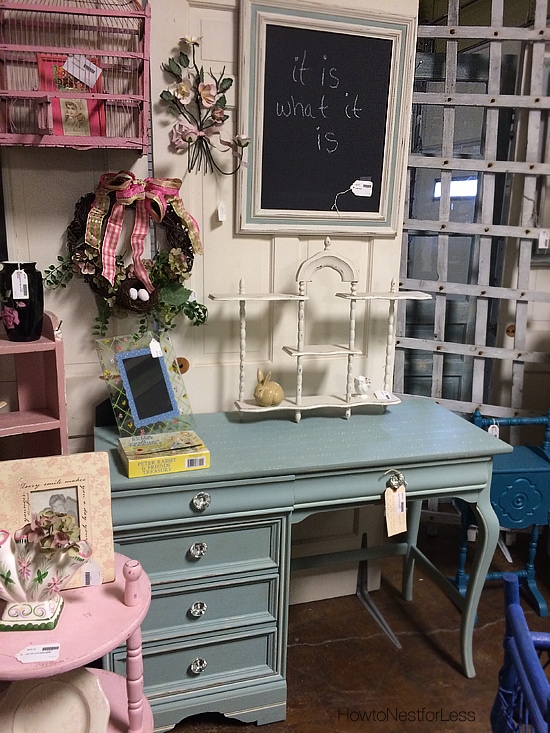 I also really loved these Fall and Halloween signs that were painted on old cabinet doors. LOVE this idea! Makes me want to stencil or buy a vinyl cutting machine.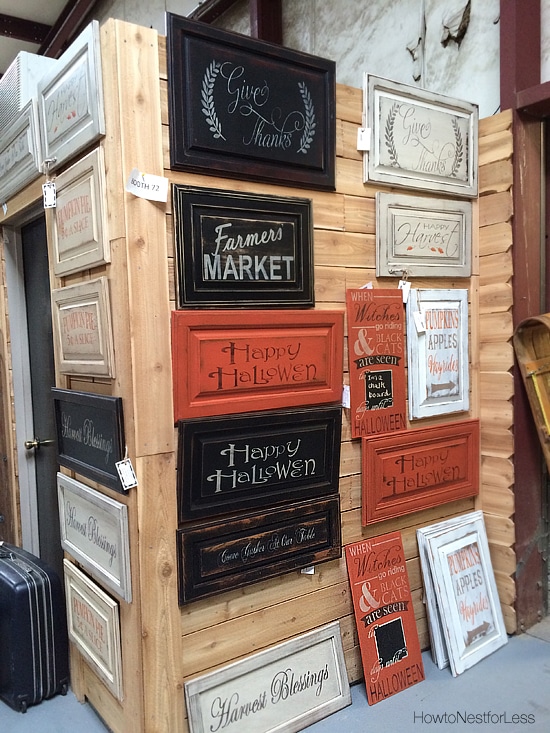 And these other signs made out of scrap metal spelling out words like "love" and "faith"… super cute. I just love going to thrift stores or antique malls and getting inspired.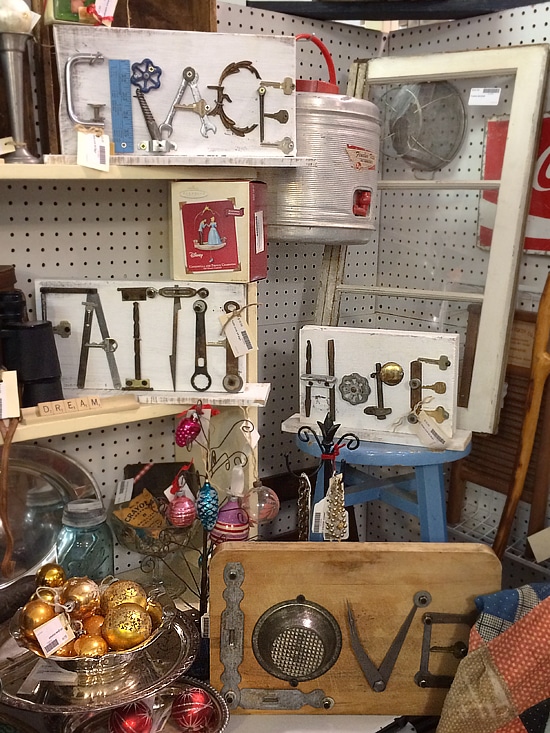 Oh, and if you're from the St. Louis area, they had a bunch of Cardinals items too. The baseball USA flag artwork would be too cute in a little boy's bedroom or a finished basement.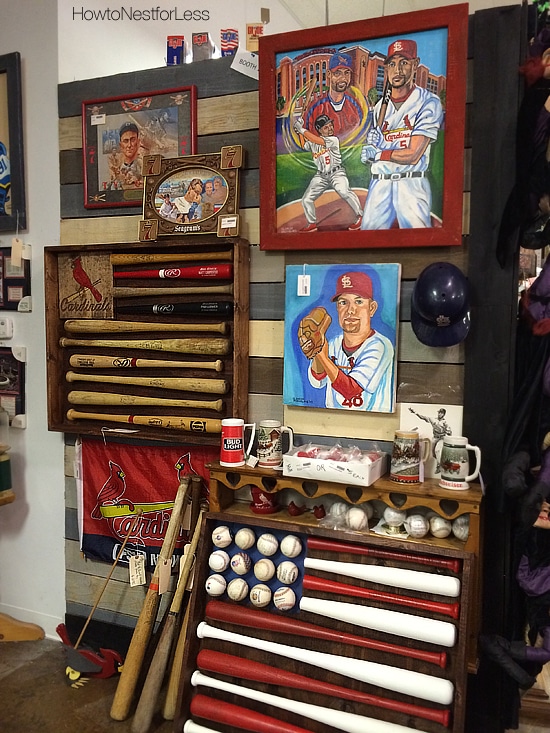 Overall I completely loved the Chesterfield Antique Mall. I'm going to have to check out this place about once a month to see the new inventory they get in. And I can't wait to see what they get in for Christmas season!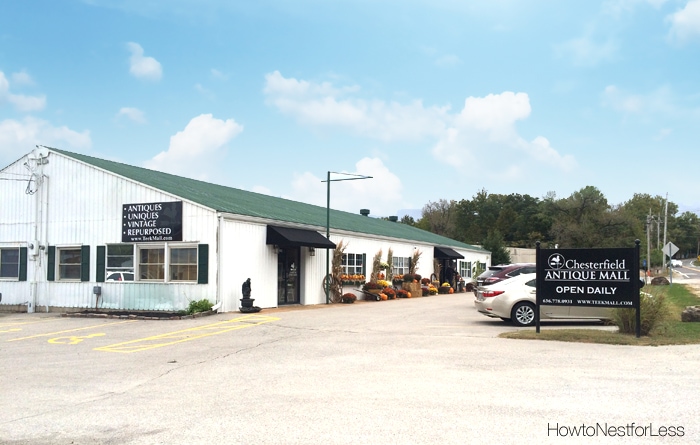 And if you're in the St. Louis area, the STL Vintage Market Days is this coming weekend. The Chesterfield Antique Mall is having their own little outdoor market on October 10th from 8am to 4pm. Plenty of vendors, food, pumpkins, gourds, hay, mums and cornstalks. Stop by and let me know what goodies you find!