This is a sponsored conversation written by me on behalf of Hobby Lobby. The opinions and text are all mine.
Yes… I know it's still early August but I've already got Fall on my mind! Ready for the cooler weather, pumpkin everything, firepit parties, and football! Last week my best friend asked me to help her make a wreath to get ready for her son's football season. So I headed to my local Hobby Lobby to grab some supplies and knocked out this adorable Fall Football Wreath!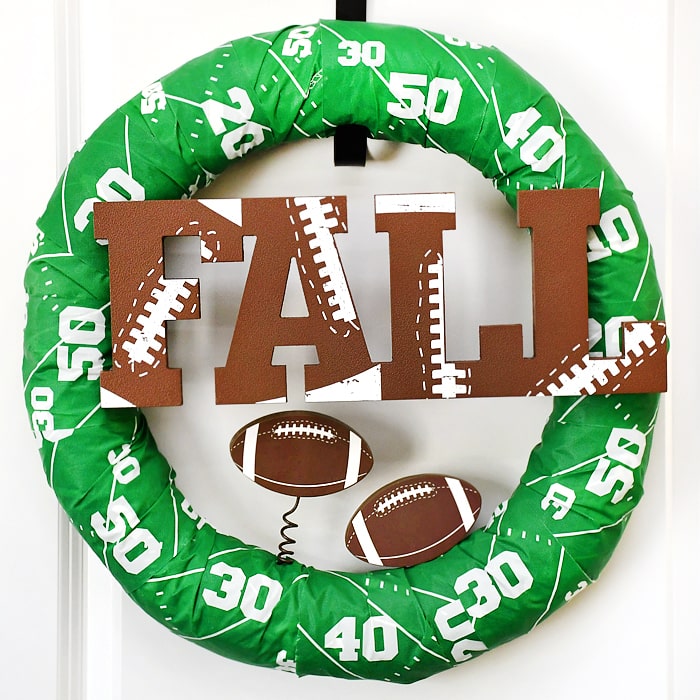 SUPPLIES (Fall stuff listed at 40% off from Hobby Lobby):
straw wreath form: $5.99
football field plastic tablecloth: $4.19
fall football sign: $7.19
greenery pins: $2.49
football metal picks: $1.79 each (I used 2 of them)
wire cutters
With items on sale, the total was only $23.44!
DIRECTIONS:
The first thing we did for the Fall Football Wreath was cut the plastic football tablecloth into about 6 inch strips. Then we wrapped the straw wreath form with the strips and pinned them into place with the greenery pins.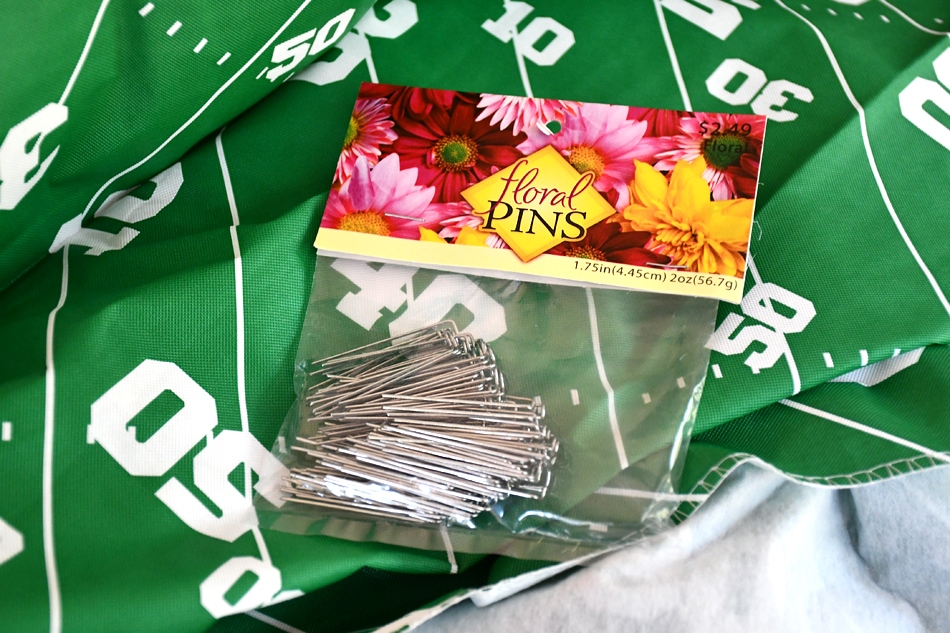 Pin them on the back side so you can't see the mess 🙂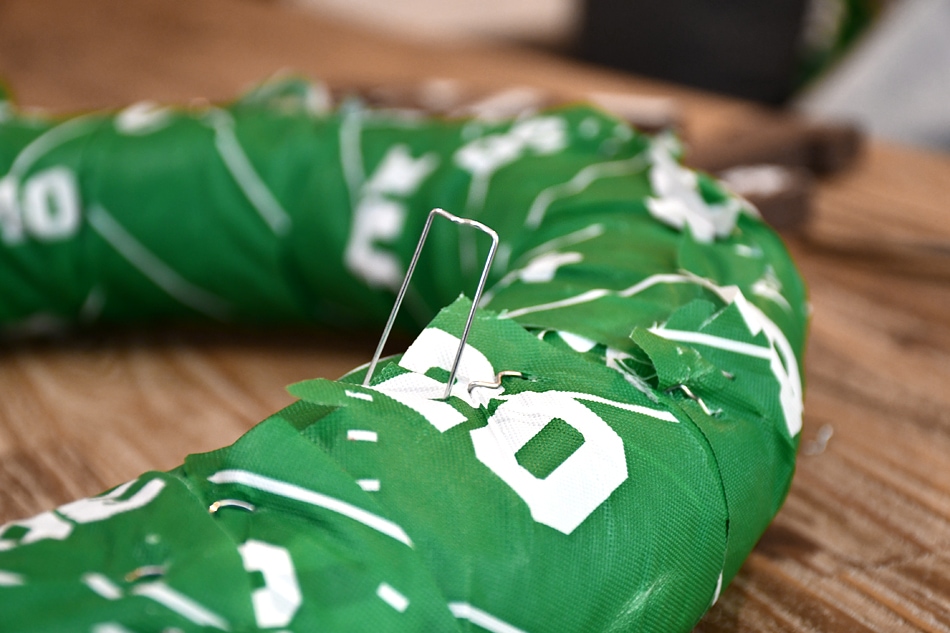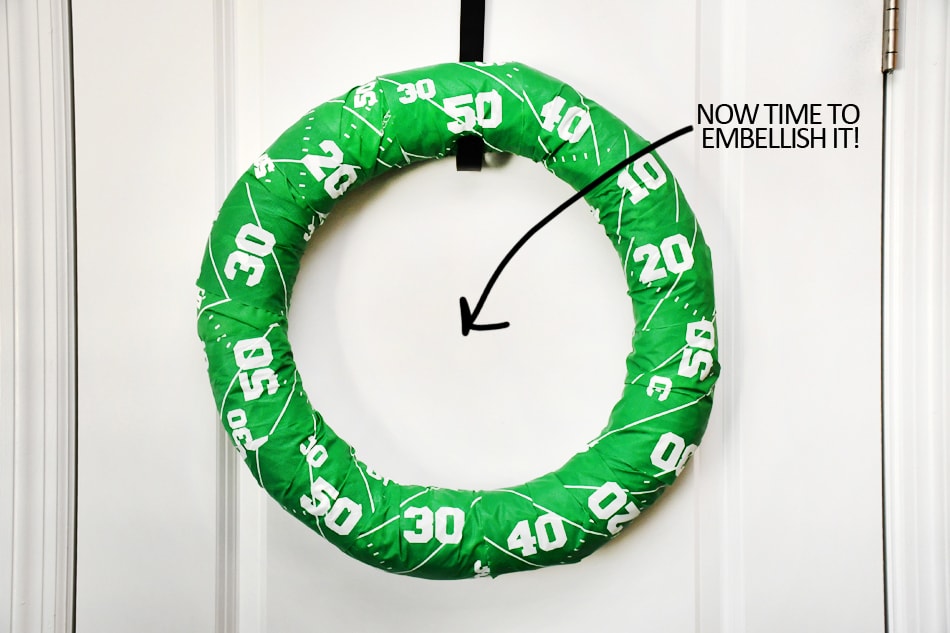 Once you have the wreath form covered, it's time to start embellishing! The "FALL" football sign we snagged from Hobby Lobby already had little hangers on the back. We just used additional greenery pins to adhere it to the wreath.
Easy so far, right?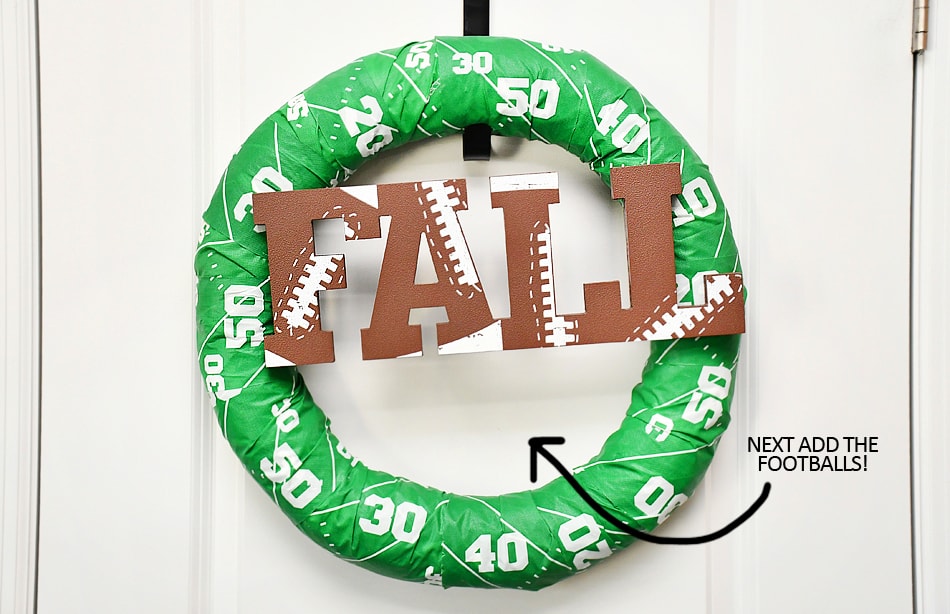 Next we trimmed down the wire from the football metal picks.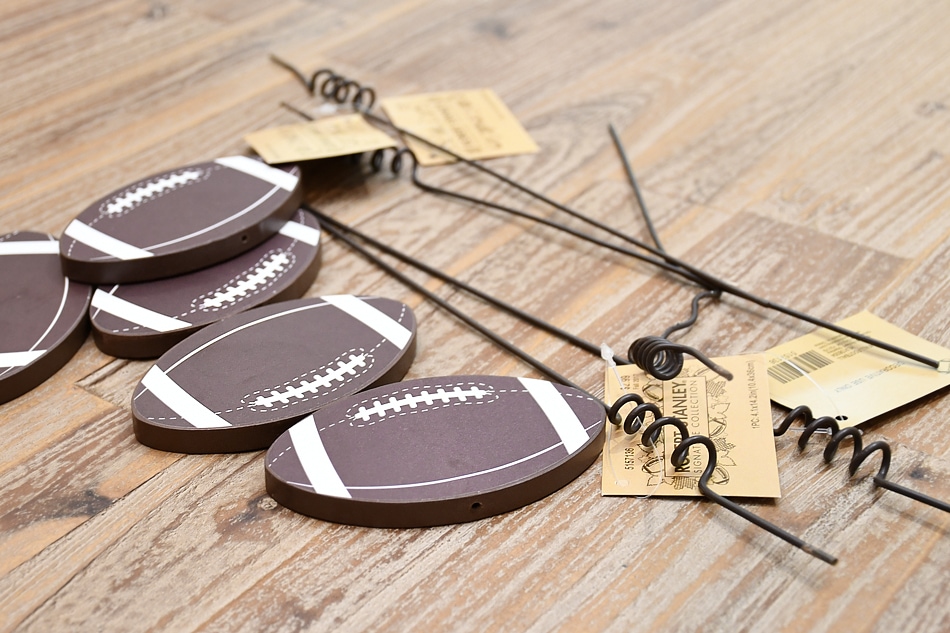 Just use wire cutters and snip off the excess wire.
You can actually remove the football and cut, then put the football back on. Super easy.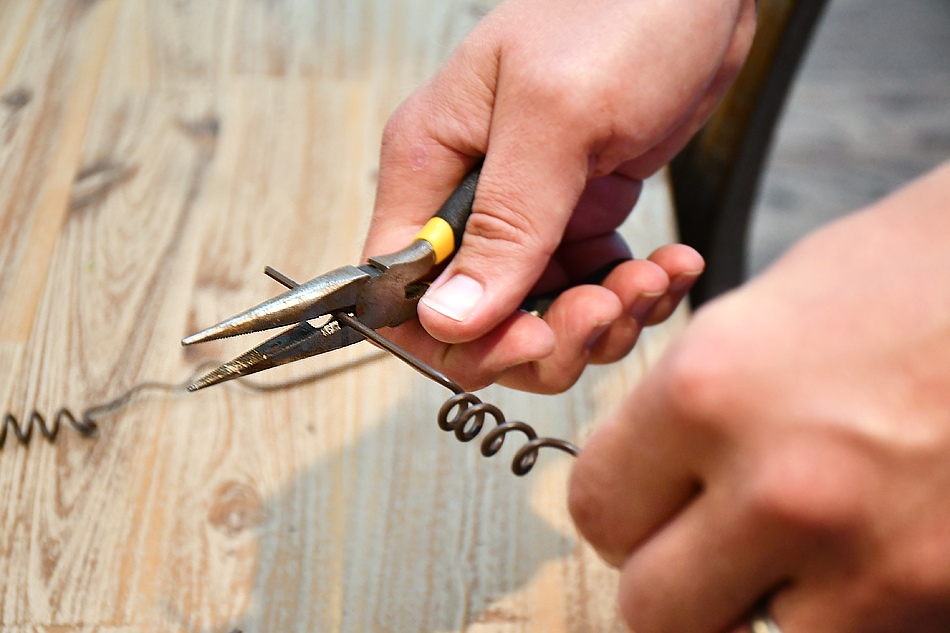 Then just stick the football wire picks directly in the wreath form (we left about 2-3 inches to stick into the wreath, if you want to adhere it a bit more, just add a dab of hot glue).
And that's it! Couldn't be easier, right?!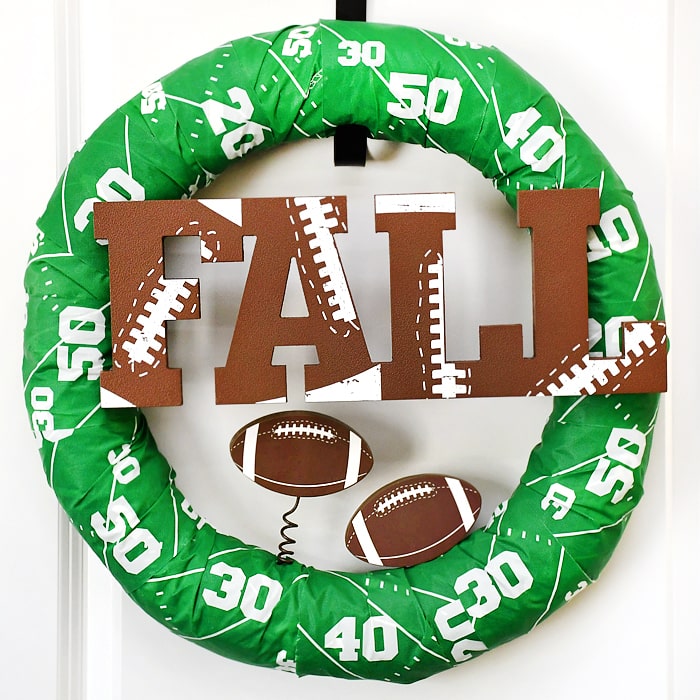 I love the FALL football themed lettering because it has a cool leather-like texture to it.
And buying this "fall" sign was much easier than painting and stenciling separate letters. Gotta love that!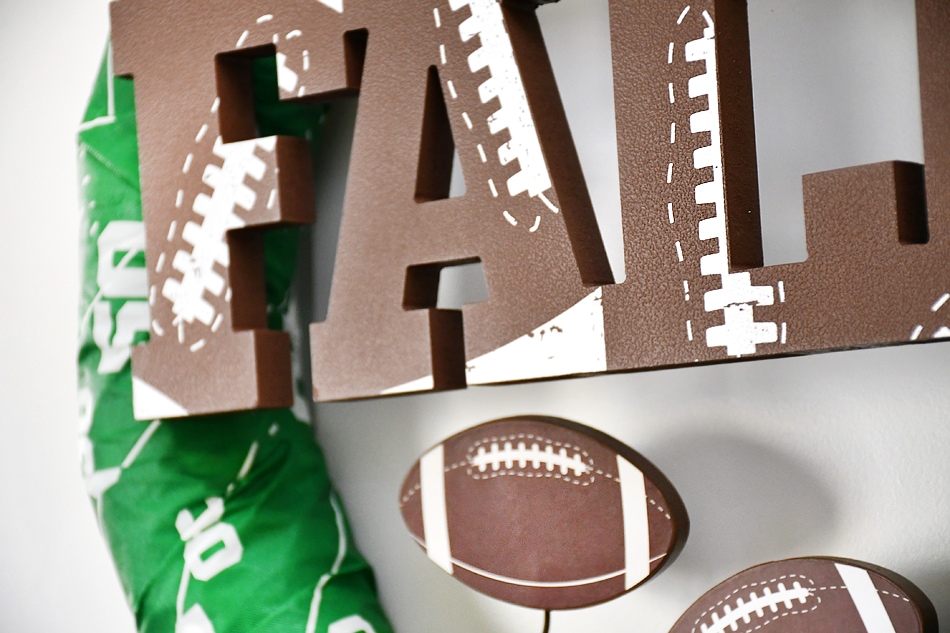 Now if you want to add a little more décor to your front porch when you hang this football wreath, you can snag an adorable football pennant from Hobby Lobby, too. We got it 40% off for only $7.19!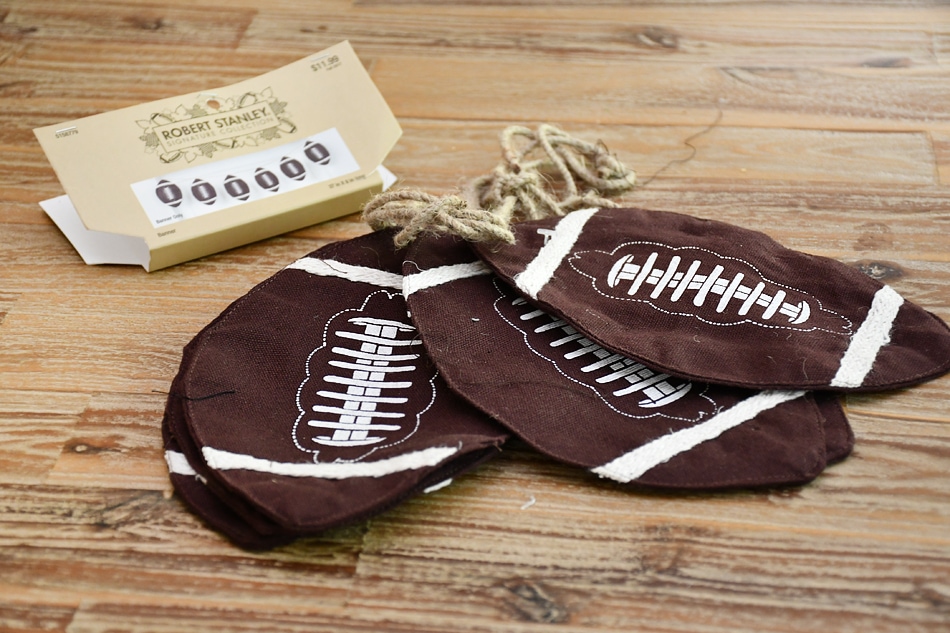 We cut the pennant in half and added them to the planter boxes outside.
You could drape it around your door frame too if you want!
Or want to add your favorite team's colors?
Add a big colorful bow to your wreath or hanger!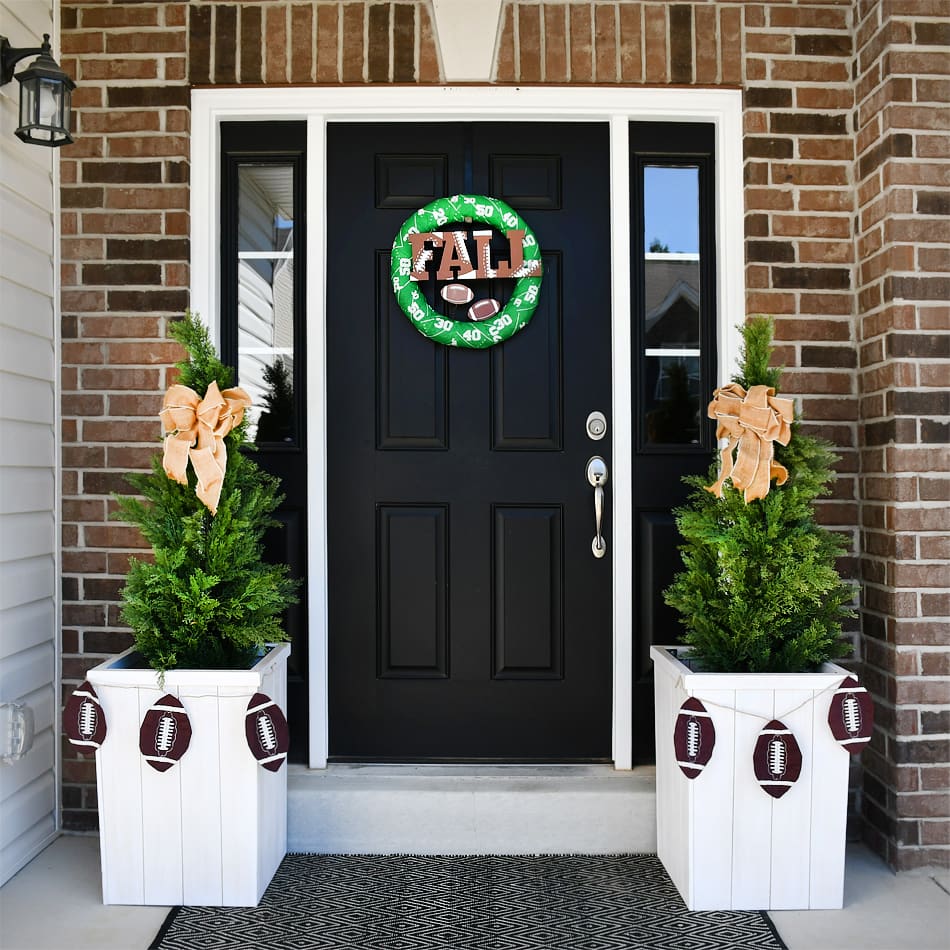 One of my favorite parts of this wreath (besides it only costing $23.44 to make) is that it's primarily made of tablecloth material. Yep, that means it's rain and water resistant!
Hope you guys enjoyed the tutorial for our Fall Football Wreath.
If you want to make one for yourself, grab the 40% off Hobby Lobby coupon below!
FOR MORE FALL PROJECTS, CLICK HERE.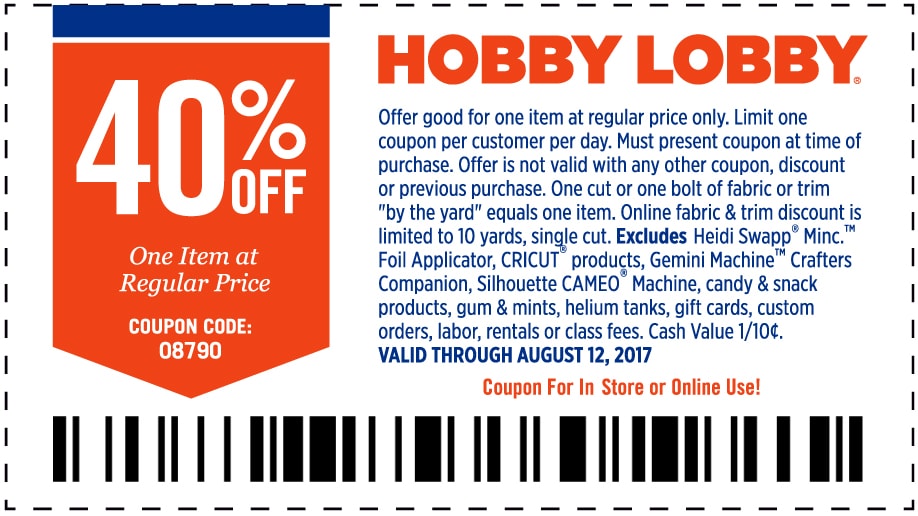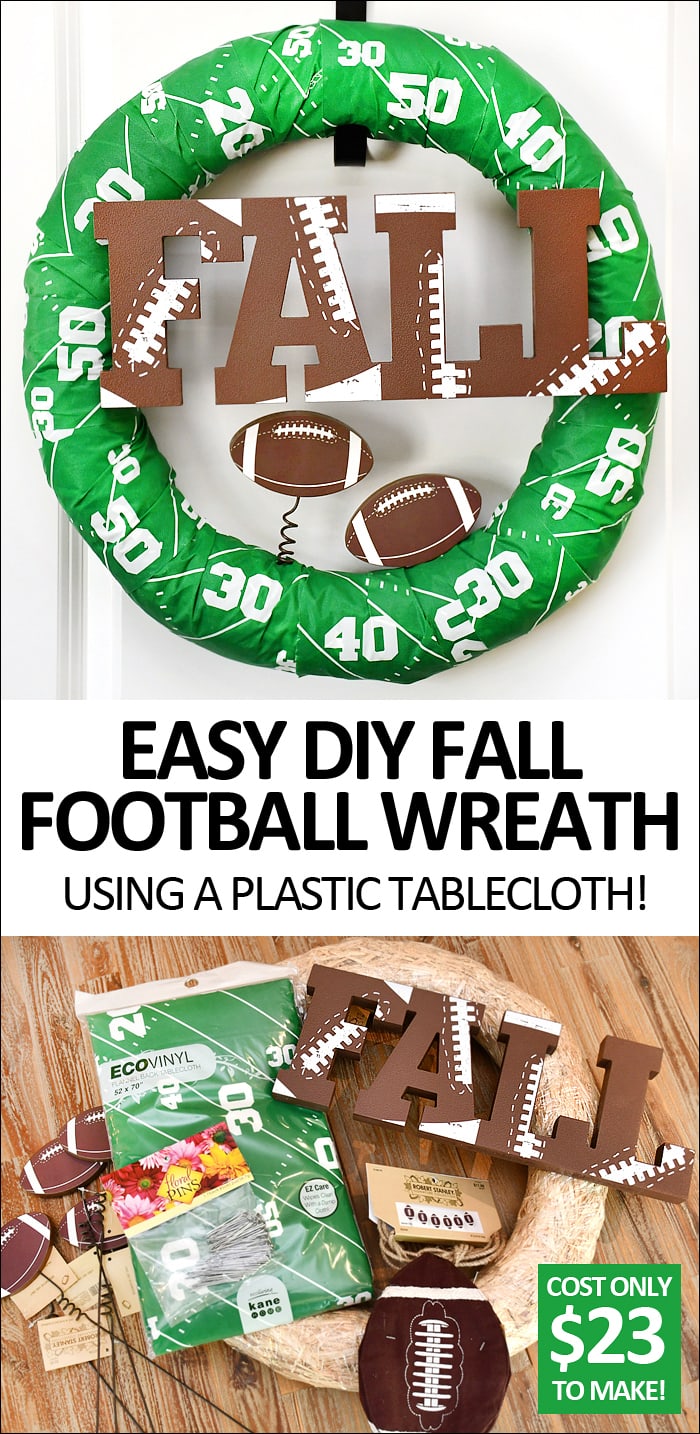 This is a sponsored conversation written by me on behalf of Hobby Lobby. The opinions and text are all mine.