When do you guys decorate for holidays?
And when is too early to post Fall projects and crafts?
Being bloggers our reality is always skewed. In the past we always put up our Fall decorations after the first of September… usually during Labor Day weekend. We're completely obsessed with Fall décor so we don't mind putting in early September. We sometimes might wait on the front porch decorations, but that's only so the neighbors don't think we're crazy (especially when it's still 100 degrees outside).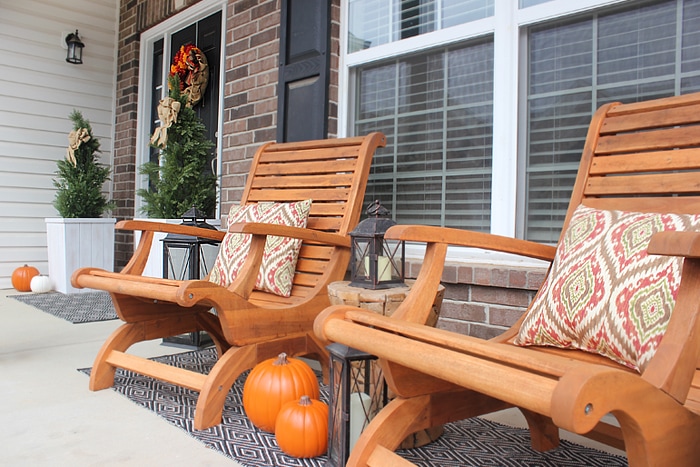 Although the past couple of years it seems like we've been putting things up a little earlier, maybe mid August? But that's usually because we want to get ideas and projects to you guys early in Fall so you can steal some of the ideas for your own homes.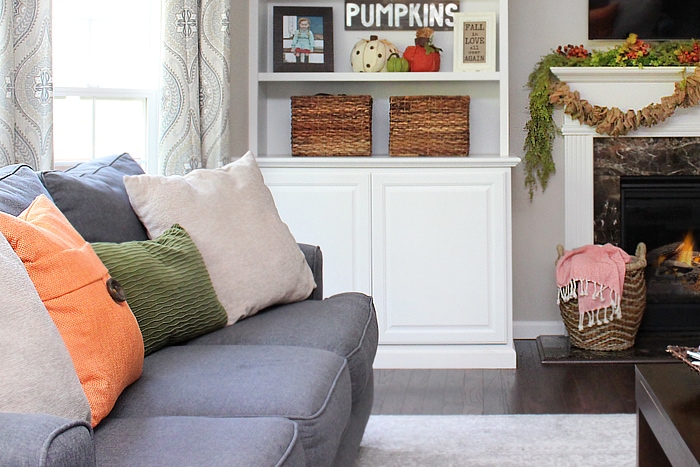 I think a big reason we love to decorate for Fall is because we keep up most of the same décor from September to late November. We're not really fans of decorating for Halloween, but we do add a couple small things to our Fall décor to switch it over to Thanksgiving (gotta love those turkeys!).
The day after Thanksgiving we switch over everything to Christmas and normally keep it up until the first week of January. By that point we're usually ready to get the house back in order. I mean if you think about it, we have holiday decorations up from roughly September 1 to January 1. That's 4 months out of the year! Crazy.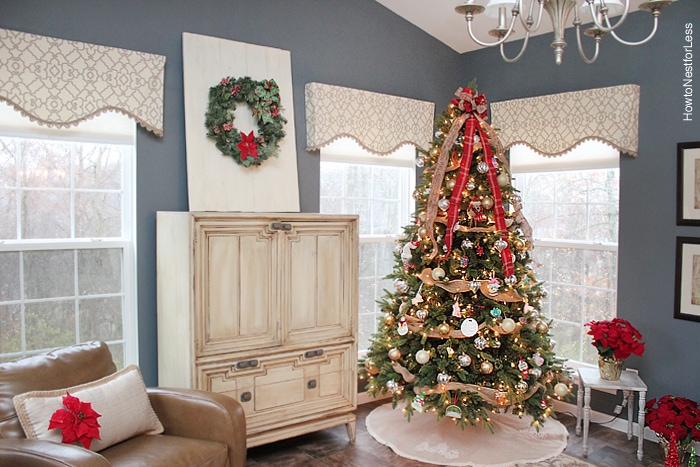 So our question today is…
When do you guys decorate for Fall?
Would you guys like to start seeing Fall projects, or prefer to wait?
Does it even matter to you guys?
Would you rather see DIY house projects or holiday decorating stuff?
We'd love some feedback from you guys!
Leave a comment below 🙂