I think the last time you saw my entry foyer it looked a little bit like this…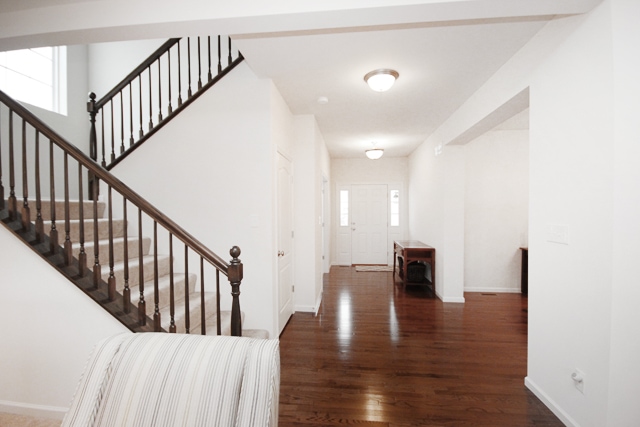 Very plain and nothing really going on.
And then last week I attended a school auction and bid $25 for a monstrous wreath. Never thought I would actually win it but alas, I guess it was meant to be.
So after trying for a week to figure out where to put it, I finally landed on our entry foyer and a little makeover began to take place…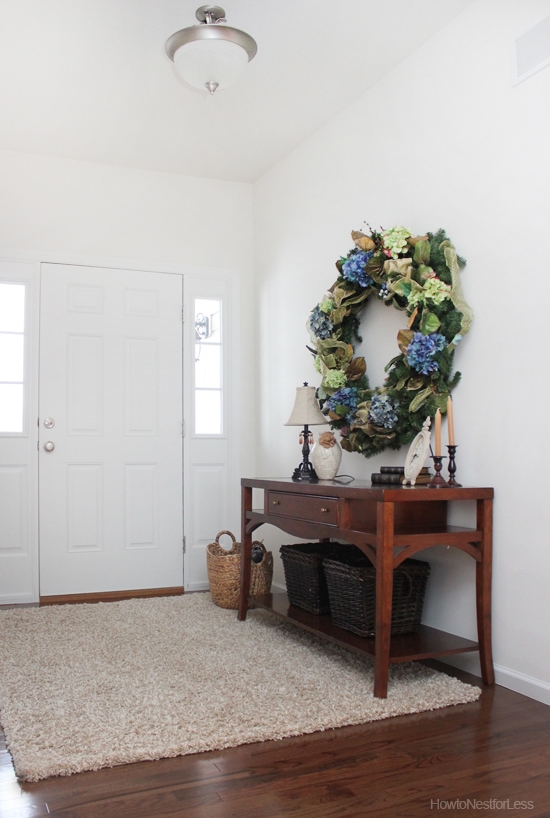 And while I still want to get some paint and wainscoting knocked off my to do list in the foyer, at least I'm making some progress.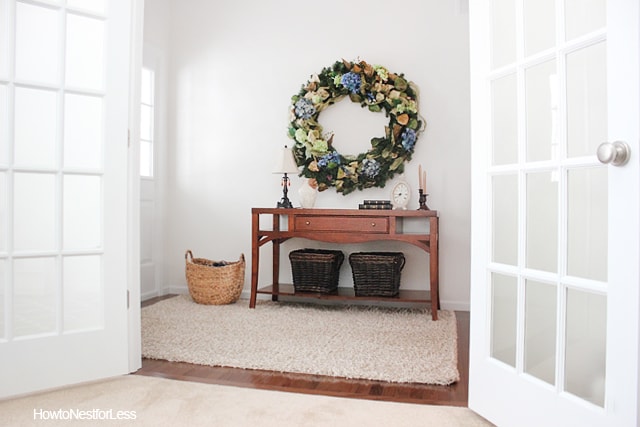 I decided to make this space a little functional with storage, including a basket to dump our shoes when we walk in the door. The two baskets on the bottom shelf we fill up nightly with odds and ends to deliver upstairs back to the bedrooms. Then we bring them down again each morning. Nice routine that I really hope sticks.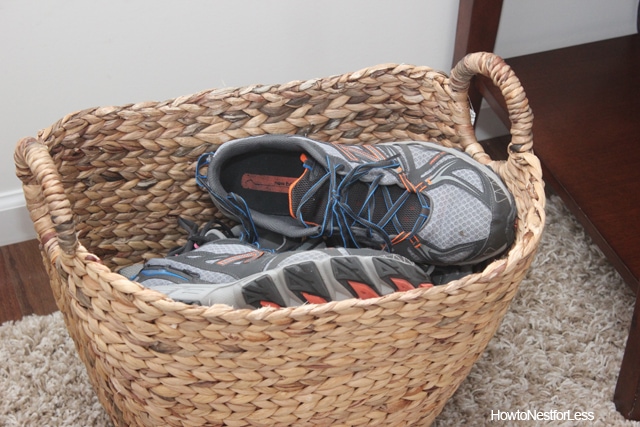 This console used to sit in our dining room in the old house, but since I got a new farmhouse table from Ezekiel and Stearns, it didn't quite match and found a new home in our foyer.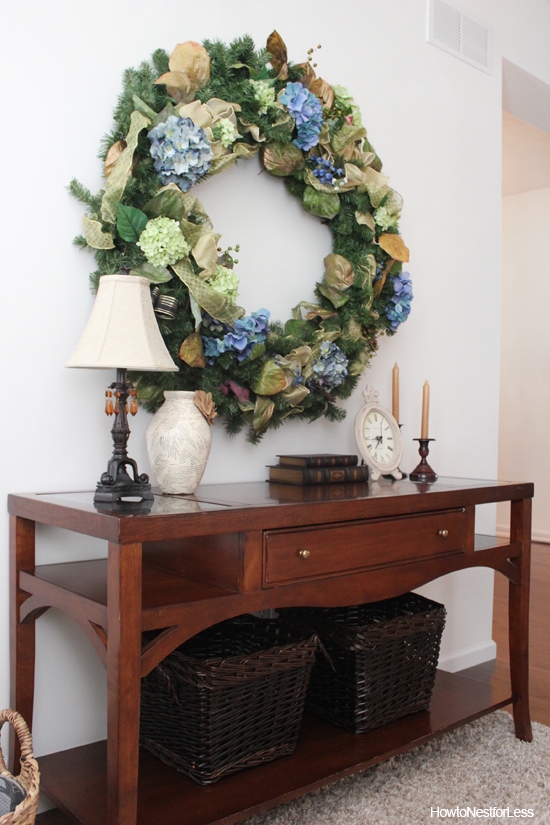 And everything on top of the console is recycled from our old home, including the book page vase I created last year.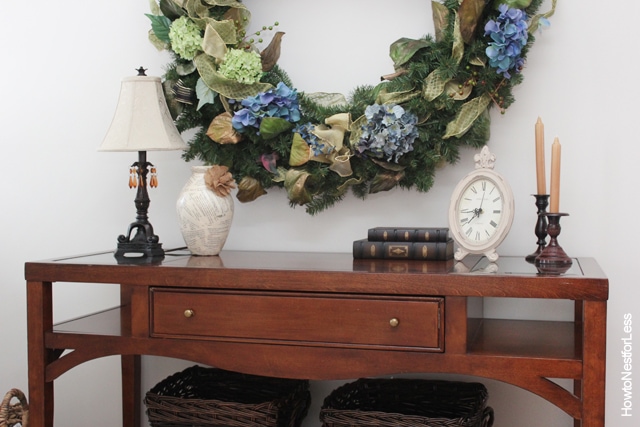 Hmmm… maybe neutral stripes in this hallway with the wainscoting?
Definitely still needs something.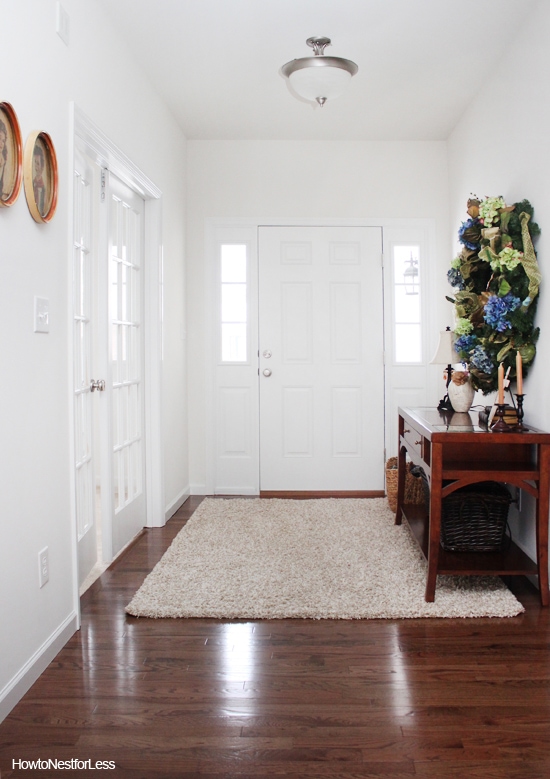 But for now the $25 wreath is adding just enough color and interest to hold me over. Until next month most likely…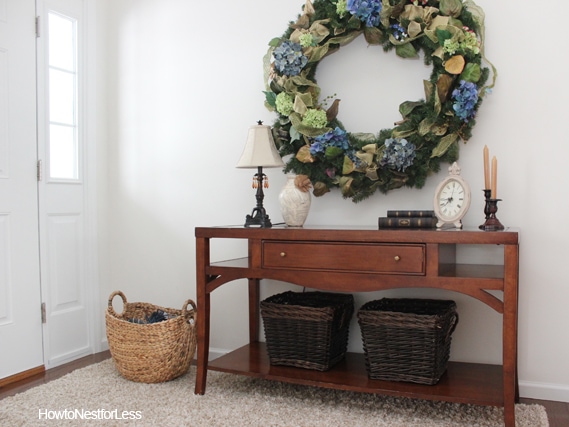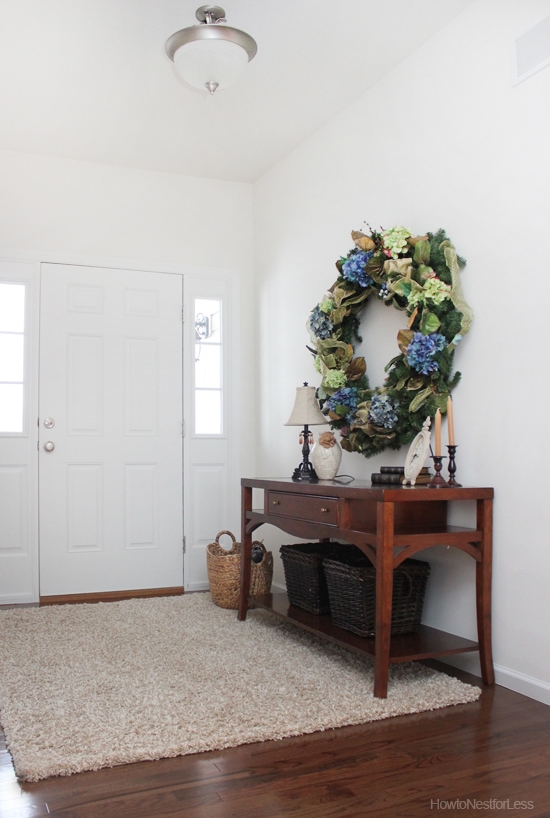 So, did you ever bid on something at an auction
that you never thought you would actually win?
I also accidentally outbid my sister in law on accident…
OVER bid by $60. Yeah, that's a story for another day.