Last week I showed you a bunch fabric I picked up recently on a shopping trip; now it's time to put some of it in good use. Might as well start with adding a little bit of color in my kitchen with DIY Window Cornices.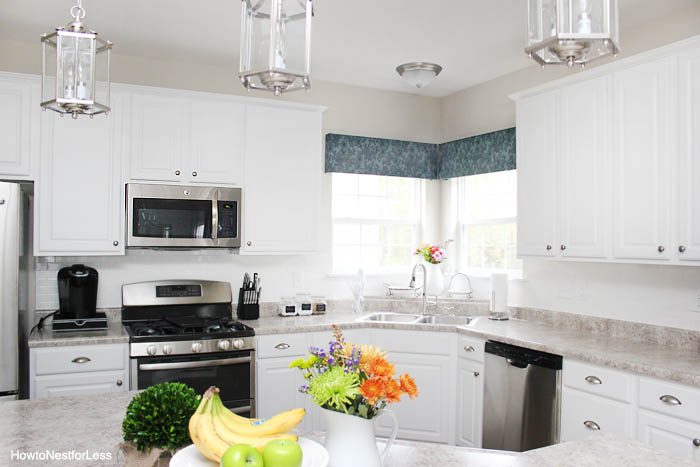 Yeah… it was pretty white before.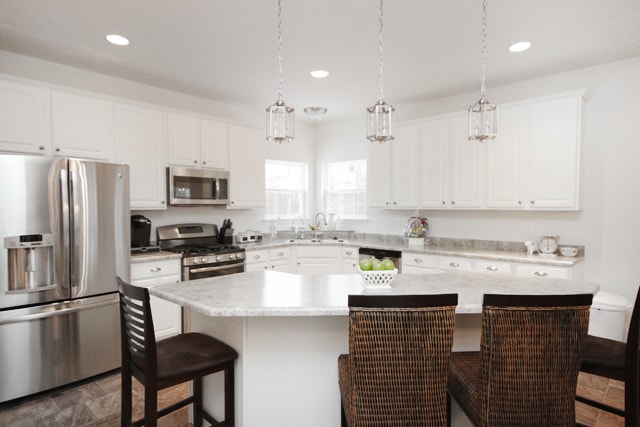 Well to get started I measured the width of my two kitchen windows and added a little bit for the overlapping cornice.
I got my particle boards cut:
(2) 40 inches wide by 12 inches tall for the fronts of the cornices
(4) 3 inches wide by 12 inches tall for the sides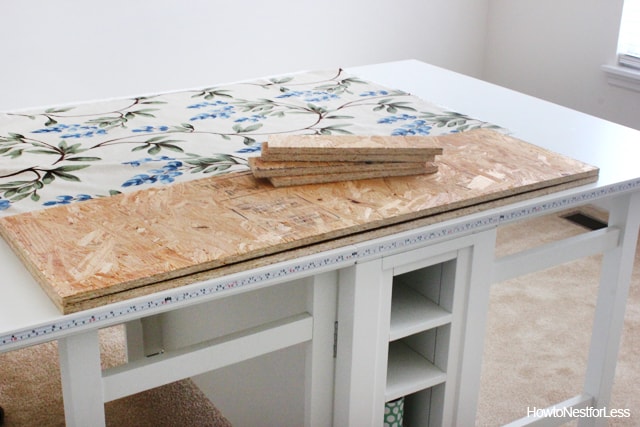 We nailed the side pieces onto the fronts for each window…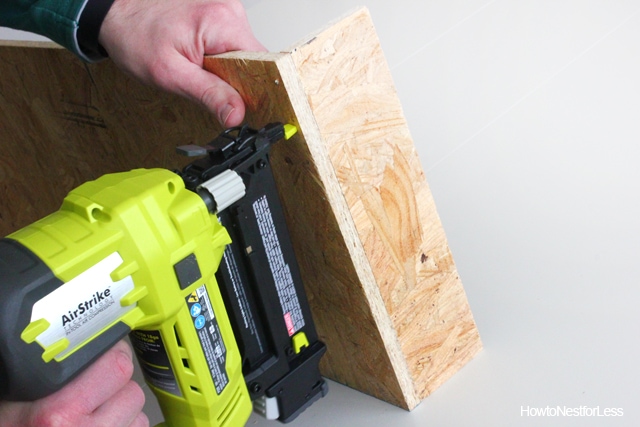 And then added extra support with some L brackets.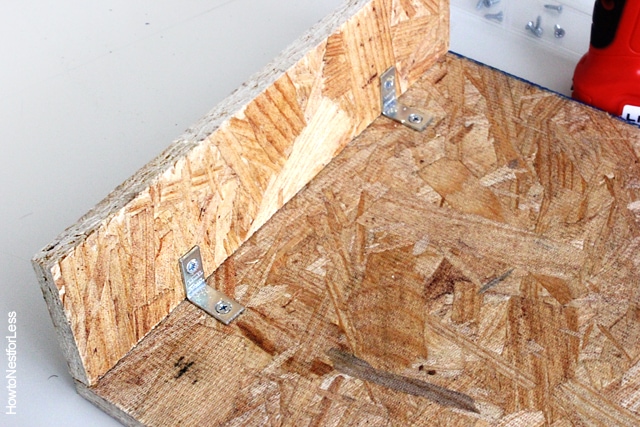 Next it was time to adhere the fabric to the boards. I just used a staple gun… nothing special.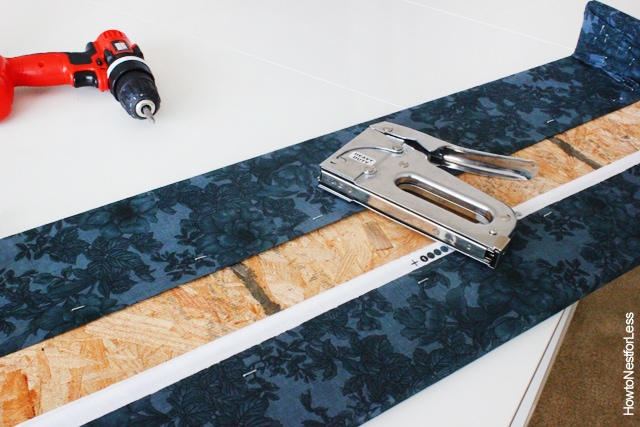 And I was careful with wrapping the corners neatly and stapling into place.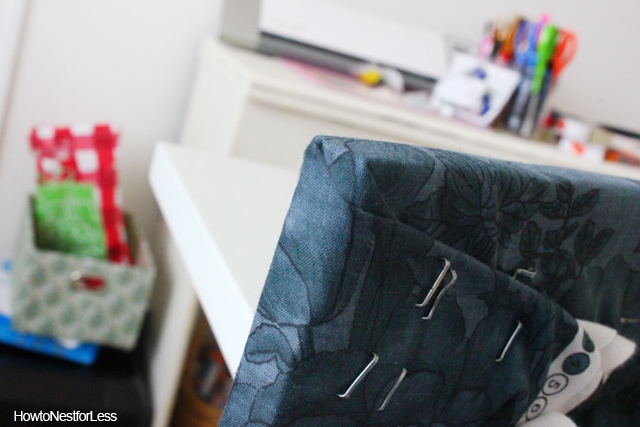 Now to cover up all of the staples I simply added an extra small piece of fabric with my hot glue gun. This part isn't necessary since it's pretty hard to see under the cornice since it only sits 3 inches from the wall, but since I'll often be right under it washing dishes, I thought better make it right the first time.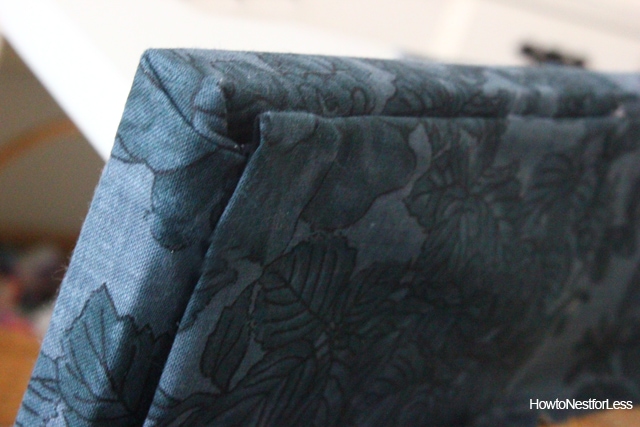 To attach to the walls, we added some extra smaller pieces of wood that were the same depth as the side pieces (3 inches) to the back of the 40×12 inch cornice.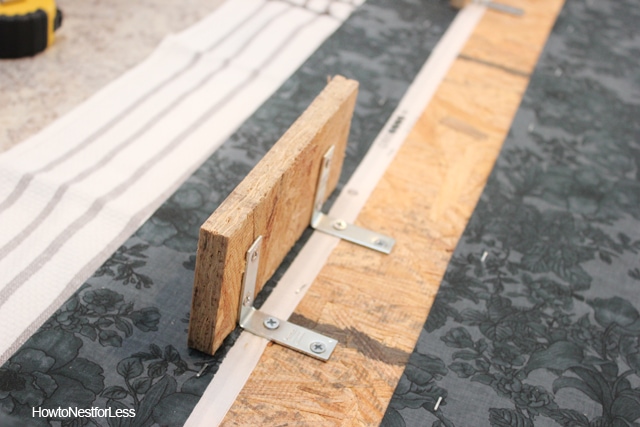 Then we screwed those into L brackets attached to the wall with drywall anchors.
It's a lot of L brackets, but I didn't want any hardware to show.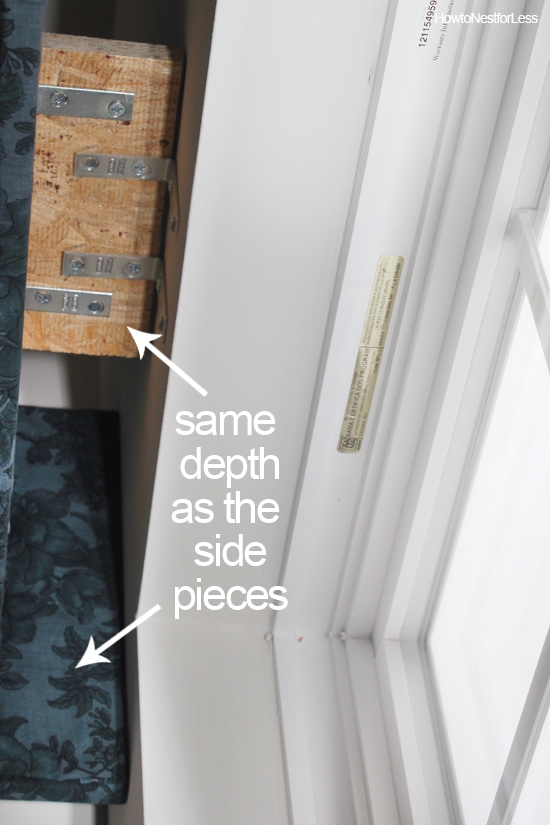 And there we go. A little pop of color in the kitchen with some easy DIY Kitchen Window Cornices. And this lovely blue color goes wonderfully with my new Butler's Pantry fabric as well.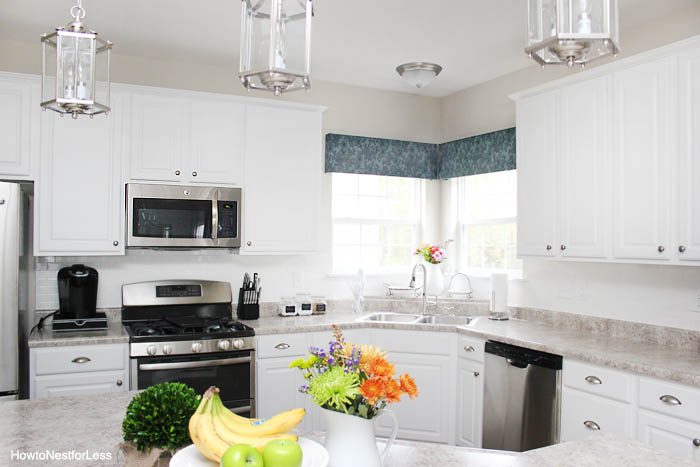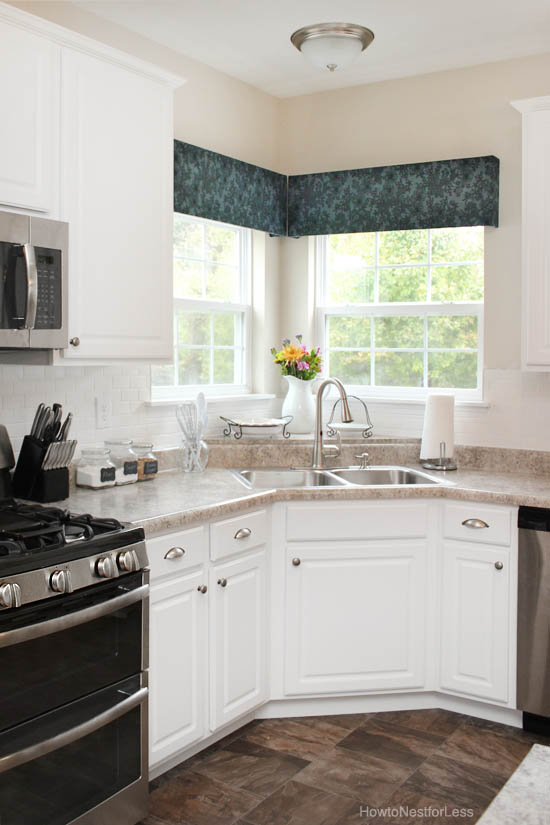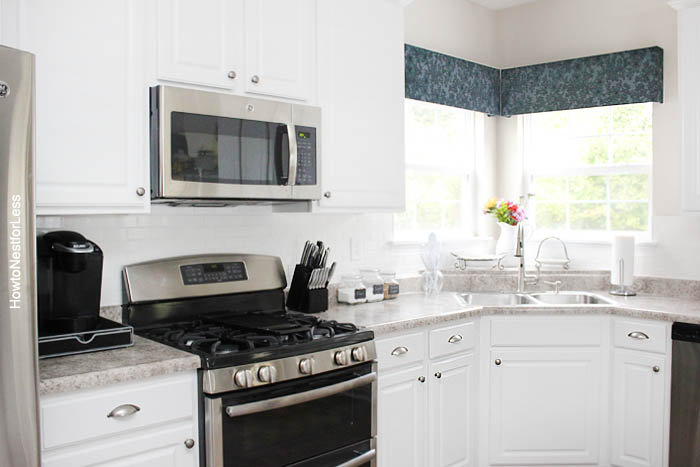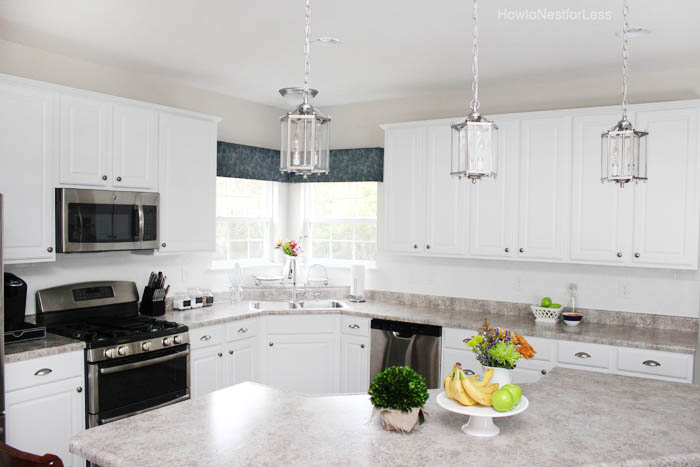 Well, now that I accomplished my first window cornice, I foresee a couple more of these in my future. And well… two windows down, only about 25 more to go in the new house.