I've been on a fabric shopping rampage recently. So many cool projects coming down the pike, and they all involve fabric… and not one ounce of sewing. My kind of DIY.
So while shopping recently I noticed some trends that I love, and some notes about my evolving taste in color and pattern. And then we'll get to the good stuff… what I picked out!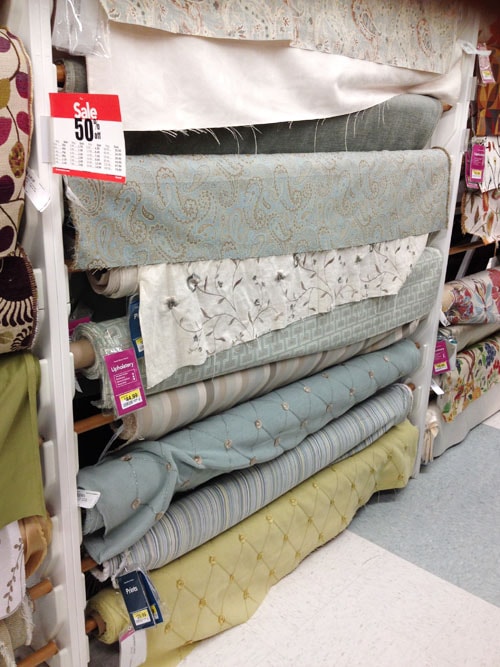 First is still what I like to call "Duck Egg Blue" since it seems to go perfectly with my Annie Sloan Chalk Paint duck egg blue projects, like this end table or my kitchen cabinet project. And since I have a of this color in décor from my last house, I'll be reusing a bunch of it in my Guest Bedroom. Glad to see it's still popular in the fabric too…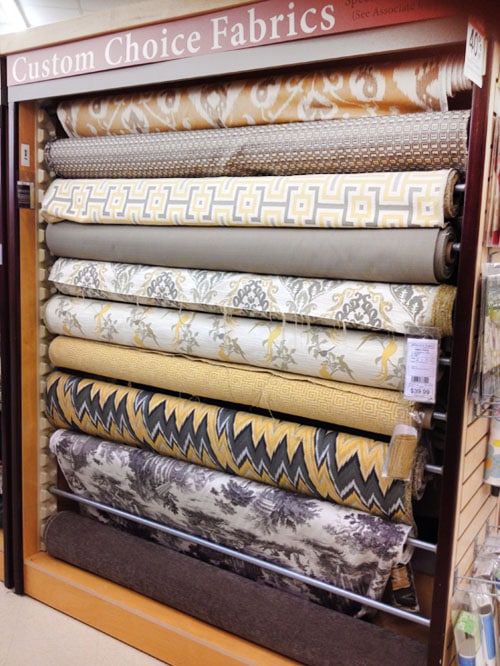 I also noticed there's still a lot of yellow and grays. So if you redid your master bedroom or living room in these colors recently like so many of the projects on Pinterest, don't worry… you're still on trend.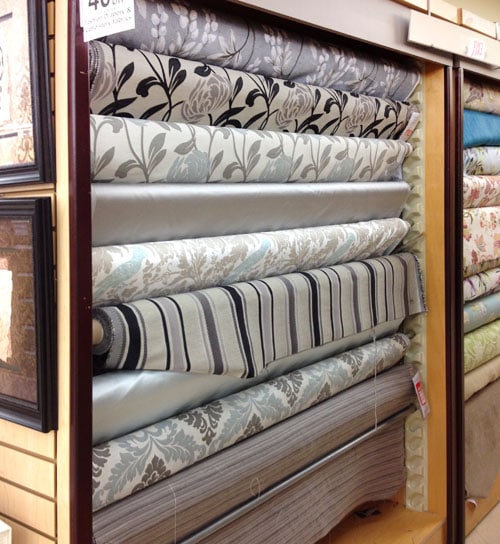 Speaking of gray, I'm totally obsessed with this silvery gray and icy blue mix right now. Very posh and clean. Plus the patterns they had in stock at both JoAnn's and Hancock were amazing… stripes, damask, flowers and a gorgeous bird/leaf mosaic.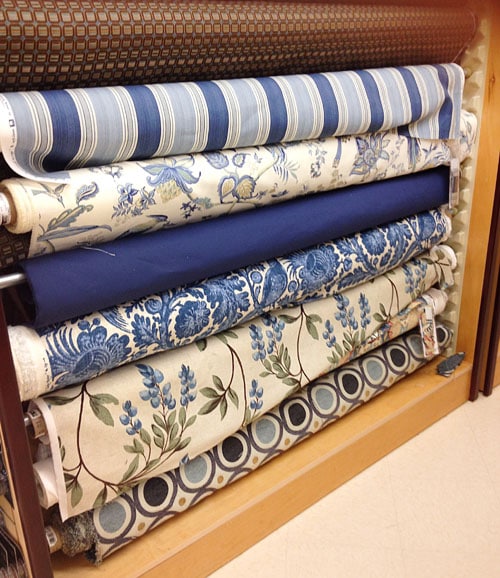 And right now I'm leaning towards a lot of blues for our main floor (umm… does the 2nd fabric from the bottom look familiar, like from my butler's pantry makeover?).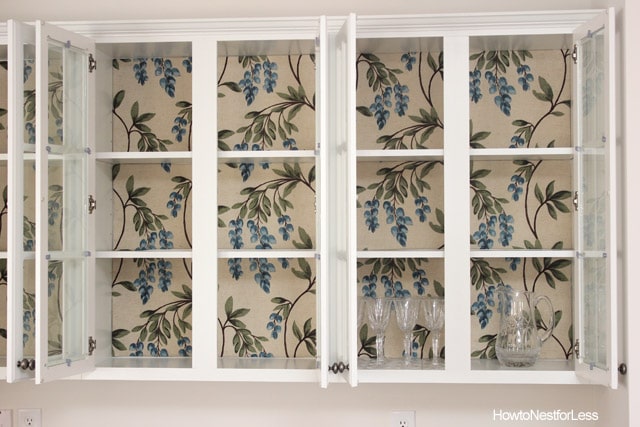 So how has my taste changed over the past couple years? I'm moving away from that Duck Egg Blue color and getting into deeper tones mixed with neutrals. Also, I'm getting a bit farther away from the geometric shapes and more into florals and small patterns.
Just take a look at the fabric I picked out for our Master Bedroom curtains that I hope to complete sometime in 2014… ok, more like 2015.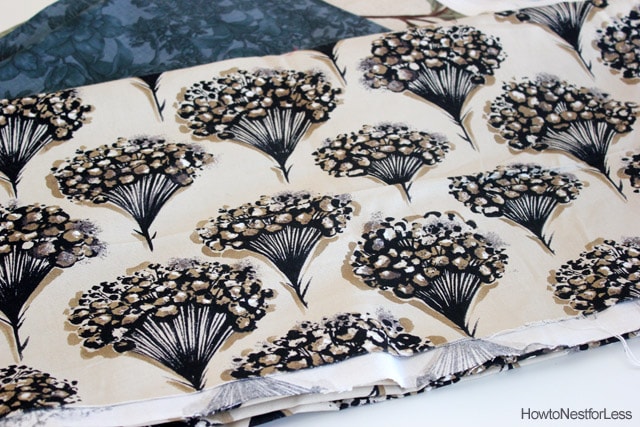 And while I'm using the Duck Egg Blue in our Guest Bedroom, the fabric I chose for two of my projects in there just hints at the color in a small pattern. Oh, I'm so excited to dive into these projects next weekend (curtains and a DIY headboard).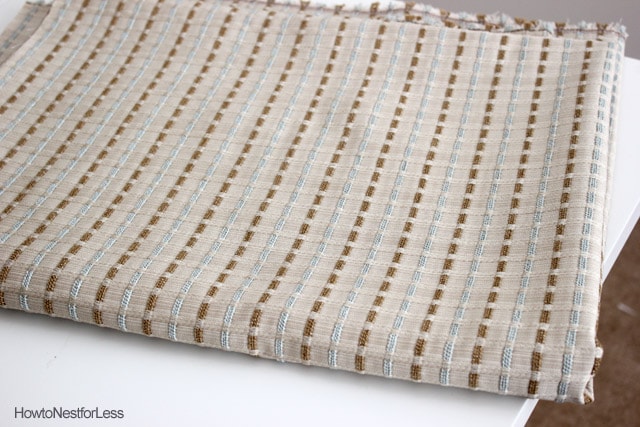 And I think I'll be making the kitchen window treatments out of the fabric below. I love this blue on blue mix right now and it would really pop against my white cabinets.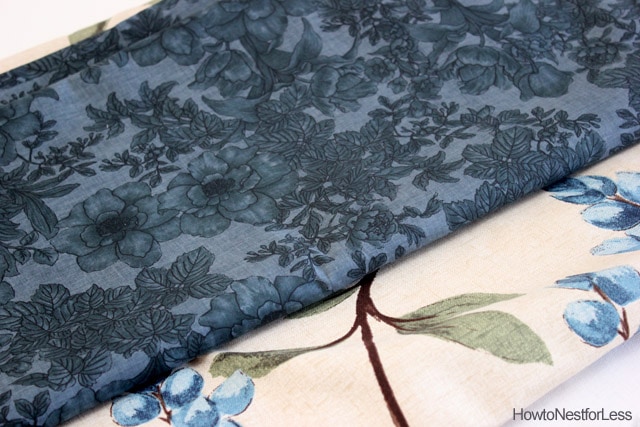 So, what colors and patterns are you into right now?
Does your taste evolve as much as mine?